The Big Picture
Hey Arnold! was ahead of its time, exploring diversity and adult themes in a children's cartoon.
The Patakis was a proposed spin-off focusing on Helga and her dysfunctional family as teenagers and adults.
The Patakis didn't happen because it was intended for older audiences and was rejected by Nickelodeon, but there may be potential for a different version now.
Hey Arnold! ran on Nickelodeon for five seasons between 1996 and 2004. A conspicuously grounded cartoon on the children's network, Hey Arnold explored growing up in an urban environment, embracing its setting's diversity and adult themes with heart and sincerity years ahead of its time. For nearly two decades since the show's finale, rumors have spread about potential Hey Arnold revivals, and Netflix even released the one-off Hey Arnold: The Jungle Movie in 2017. However, murmurs of a specific spin-off series have circulated for years, until just a few months ago, when a show-bible serendipitously showed up online and confirmed the legend as truth.
Earlier this year, an anonymous 4Chan user posted images from a show-bible for The Patakis — a pitched Hey Arnold spin-off that would focus on the character of Helga Pataki and her dysfunctional family. The original post has since been removed, but copies of the bible pages remain on the Hey Arnold Fandom Wiki, and series creator Craig Bartlett confirmed their authenticity in an extensive interview on Jordan Fringe's YouTube channel.
RELATED: The Magic of '90s Cartoons
'The Patakis' Would Revisit Helga Six Years After 'Hey Arnold'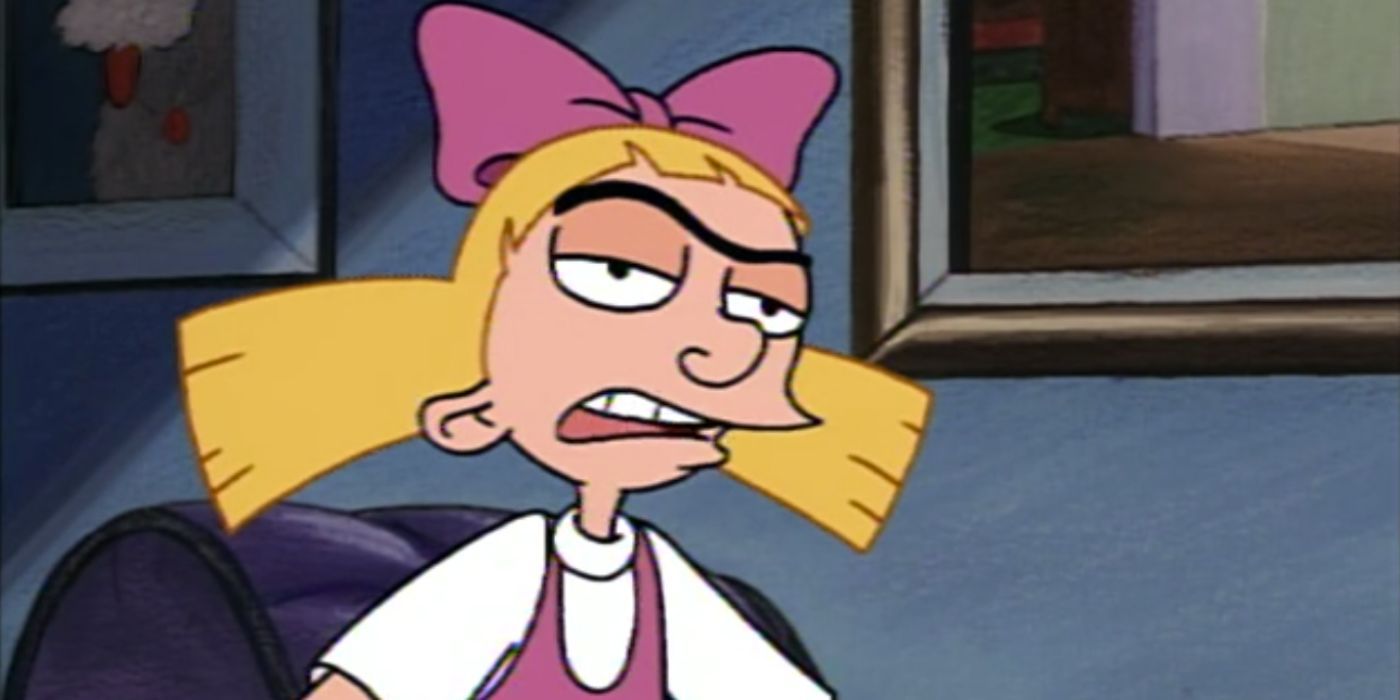 The Patakis' show-bible (which is dated April 21st, 2000 on the cover page) presents a cartoon that focuses on Helga six years after the events of Hey Arnold. As she was in the original series, Helga is moody and in love with Arnold. However, she is now fifteen years old, and Arnold has moved away, exacerbating her jadedness at a time of tumultuous teenage transformation. Each episode would open with Helga writing a letter to her lost soulmate before flashing back to share the narrative. At the end of each episode, Helga would file the letter away with the rest, never mailing a single one.
Throughout the course of the show, Helga would be seeking acceptance from within and without. Like in Hey Arnold, she'd be pining for her parents' attention inThe Patakis; however, she would actually stand a chance this time, as the pilot would see her get accepted into an alternative high school for smart kids. Unfortunately, being the center of attention would not be all that Helga hoped, and her newfound role as the golden child at a new school would create unforeseen conflicts and struggles.
What Would 'The Patakis' Have Looked Like?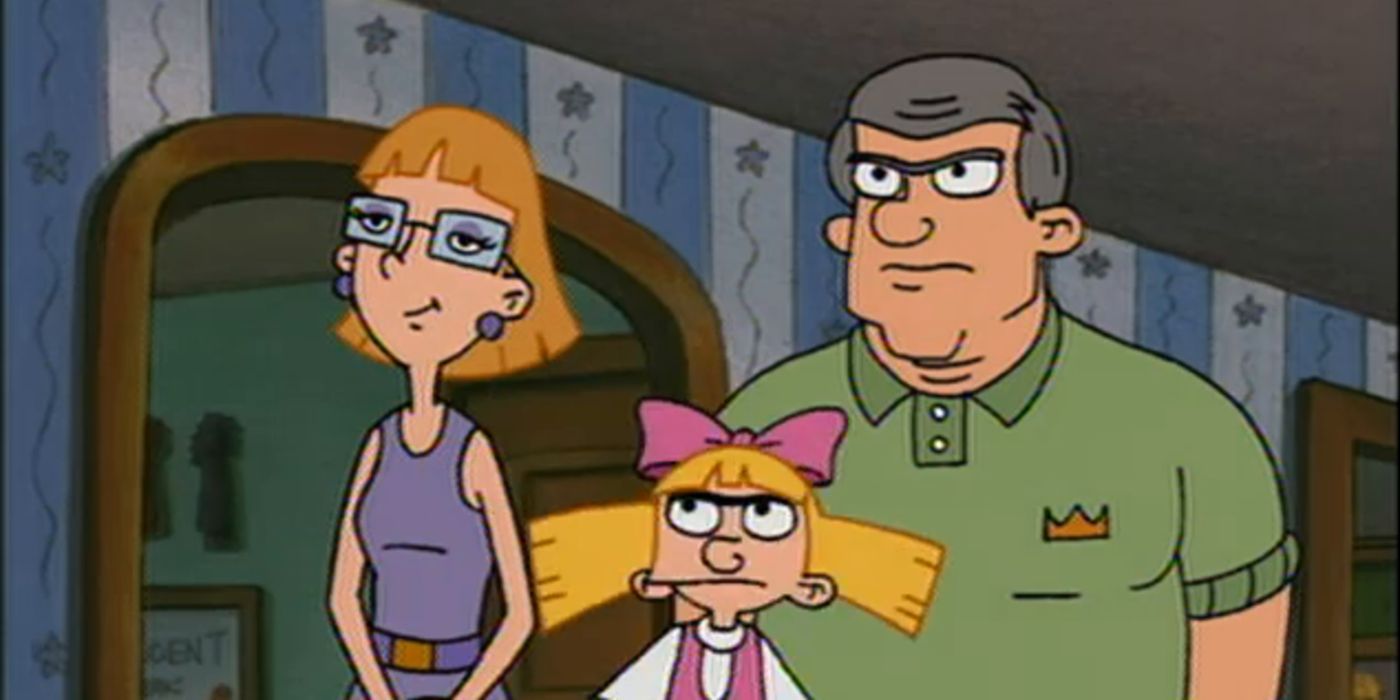 The show-bible contains sketches and descriptions of Helga and her family, showing how they would look and detailing their evolved identities in the new show. The drawing of Helga portrays her slightly taller and gawkier than she was in the original show. She wears tomboyish jeans and boots, as well as a blue t-shirt and a brown beanie; a note in the text reveals that her signature pink bow still hides underneath. On the inside, though, she is still the same subtly talented and immensely complex character we always knew, only her adolescence brings her even more angst than before.
Alongside Helga, the other three Pataki family members would be the same as those from Hey Arnold: her father, Big Bob; her mother, Miriam; and her older sister, Olga. Like Helga, they would also have developed since the original series. Big Bob would still be the heavy-set aggressive father figure he always was, but he would appear even more like a mob-boss than before, donning a tracksuit and running a highly (perhaps suspiciously) lucrative electronics business. Bartlett directly compares him to Tony Soprano in the show-bible.
Meanwhile, Miriam would be on the long road to recovery after hitting "rock bottom" in the years since we left her. She would be working a stressful, unstable job at a local television station while trying to navigate her own shortcomings. Lastly, Olga—previously the apple of Bob and Miriam's eyes—would finally have graduated college and would be pursuing a career as an actress. Not finding much success, though, her place as the family's crown jewel would start to wane, usurped by Helga and her newly unearthed giftedness. The sketch of Miriam depicts her tired as ever, and Olga is dressed down, looking far less professional than her appearance in Hey Arnold. Other familiar characters like Helga's best friend Phoebe, Bob's associate Nick Vermicelli, and additional kids from the neighborhood would also reappear in the spin-off.
Being originally conceptualized in 2000, towards the beginning of Hey Arnold's fifth and final season, The Patakis was likely first imagined as a hand drawn, cel animated cartoon in the same style as the original show. As Bartlett notes in the Jordan Fringe interview, however, it's hard to imagine that still being the case. Cel animation is rather archaic at this point, and The Jungle Movie already made the leap to digital animation in 2017.
Why Didn't 'The Patakis' Happen?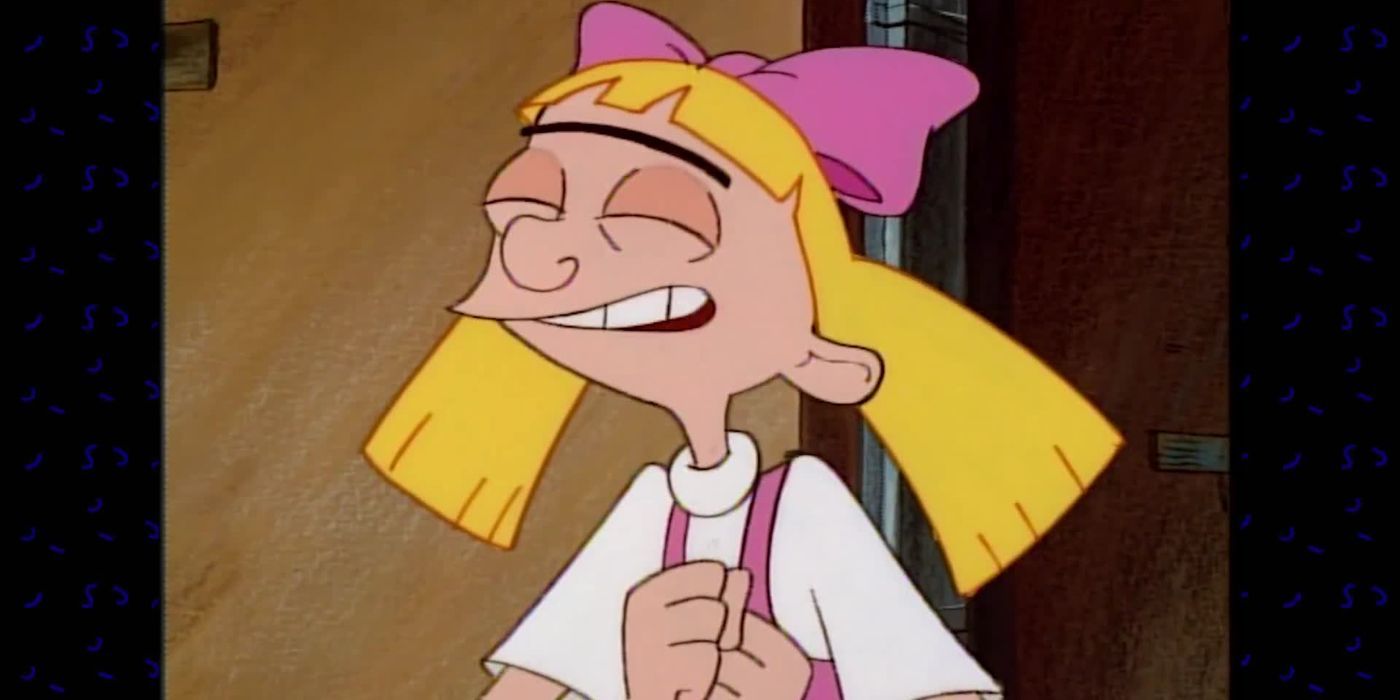 Focusing on a teenage Helga and her contentious family — whose vices were only peripherally hinted at in Hey Arnold — The Patakis was not meant to be a kids show like its predecessor, but rather a program for teens and adults. The bible's cover page notes the show's intention of launching Helga "into the late night arena" and later details compare it to The Wonder Years, Malcolm in the Middle, All In The Family, and The Simpsons — all family-focused shows, but ones with humor and topics that may go over younger viewers' heads.
Because of its more mature (and sometimes dark) themes, The Patakis was not intended for Nickelodeon. Bartlett instead pitched it to Nick at Nite and MTV, both under Nickelodeon's Viacom parent company. According to Bartlett in the Fringe interview, Nick at Nite — which has always made reruns its bread and butter — was not interested in developing an original animated series. MTV, on the other hand, saw the concept as too similar to Daria. Hence, both networks passed on the project, Hey Arnold wrapped in 2004, and The Patakis remained untouched for over twenty years until the show-bible resurfaced and stirred up interest.
In the interview, Bartlett refers to the recovered bible as "an ancient antique" to him now, and even admits to feeling somewhat embarrassed about its "crudeness" despite demonstrating enthusiasm for the idea. If he had the chance to revisit The Patakis today, he says that "there's no way it would evolve in the same way," and as he did with The Jungle Movie, he would look at his past notes as "interesting inspiration from long ago" and then "start from scratch again." Hence, even though the time may be ripe for The Patakis to finally enter its long overdue development — with Paramount+ reviving other Nicktoons like Rugrats and Blue's Clues, adult animation becoming mainstream, and Hey Arnold's original audience being more than old enough to appreciate a mature spinoff — if this fabled concept ever makes it to air, it will probably look quite different than it did on paper at the turn of the millennium.