The Big Picture
The casting for Mr. and Mrs. Smith went through many rounds, with Brad Pitt originally set to star opposite Nicole Kidman. It wasn't until Angelina Jolie was cast that Pitt signed on for good, after having left the production.
Brad Pitt and Angelina Jolie's rumored affair during the filming of Mr. and Mrs. Smith caused a media frenzy and added to the film's publicity, ultimately impacting its box office success.
The production of Mr. and Mrs. Smith faced scheduling difficulties, including delays and a three-month pause due to Brad Pitt's commitment to film Ocean's Twelve, resulting in the movie going over budget by $26 million.
It's been nearly 20 years since the hit film Mr. and Mrs. Smith first premiered, a solid action-comedy with behind the scenes rumors that altered pop-culture forever. The film, directed by Doug Liman, centered around John and Jane Smith, unforgettably played by Brad Pitt and Angelina Jolie. The Smiths were two halves of a seemingly boring, not-so-happily married couple, each hiding their secret identities — assassins! — from the other. The setup worked well enough, until a bungled mission ensured that their next targets were the last people they ever would have expected: each other. It's a dramatic premise, to be sure, and the result is a truly entertaining movie that is just as fun to watch today as it was in 2005. However, then and now, the most interesting stories of Mr. and Mrs. Smith are the ones that happened backstage. It's nearly impossible to bring up the notorious film without mentioning Pitt and Jolie, whose nickname Brangelina was created specifically in speculation of the affair they had while on set. But the drama between the two wasn't the only one brewing. From scheduling conflicts and casting changes to difficult directors and a possible international incident, documenting the making of Mr. and Mrs. Smith would have been just as wild a film as the one they ended up releasing.
It Took a Few Tries to Get the 'Mr. and Mrs. Smith' Casting Right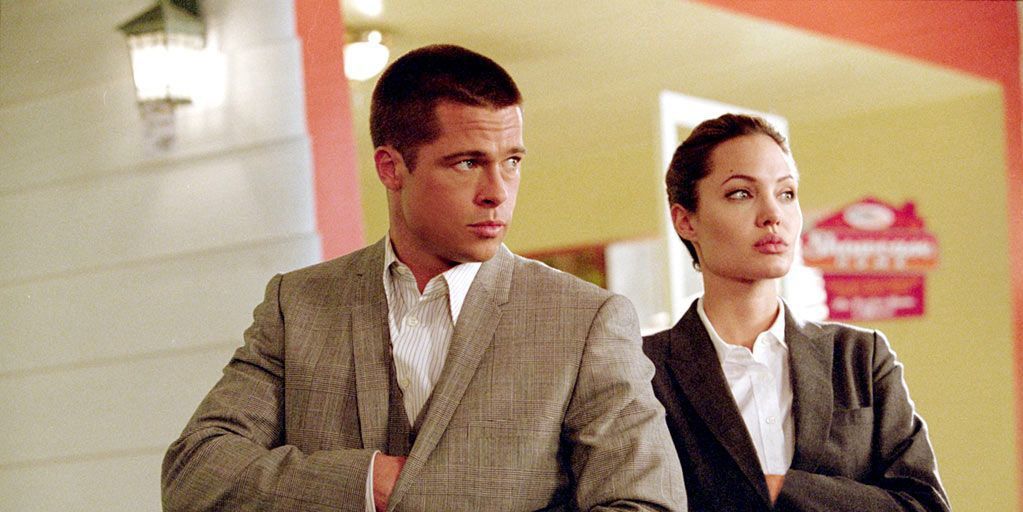 When thinking of Mr. and Mrs. Smith, the first image that comes to mind is one of Brad Pitt and Angelina Jolie standing back to back. The two are such natural fits for their roles, but in reality, their match came about after quite a few rounds of recasting. Pitt, already an action star, was attached to the film from its inception, but was originally slated to star across from Nicole Kidman, who had to bow out due to a scheduling conflict with her film The Stepford Wives. Her departure led to Pitt's, and the directorial team considered everyone from Will Smith and Catherine Zeta Jones to Johnny Depp and Cate Blanchett in their search for the perfect John and Jane. Even Gwen Stefani made it into the casting room, but it was only when Angelina Jolie was called in (and signed on), that Pitt re-entered the picture.
RELATED: Donald Glover & Maya Erskine are 'Mr. and Mrs. Smith' in New Images
Brad and Angelina's Was an Affair to Remember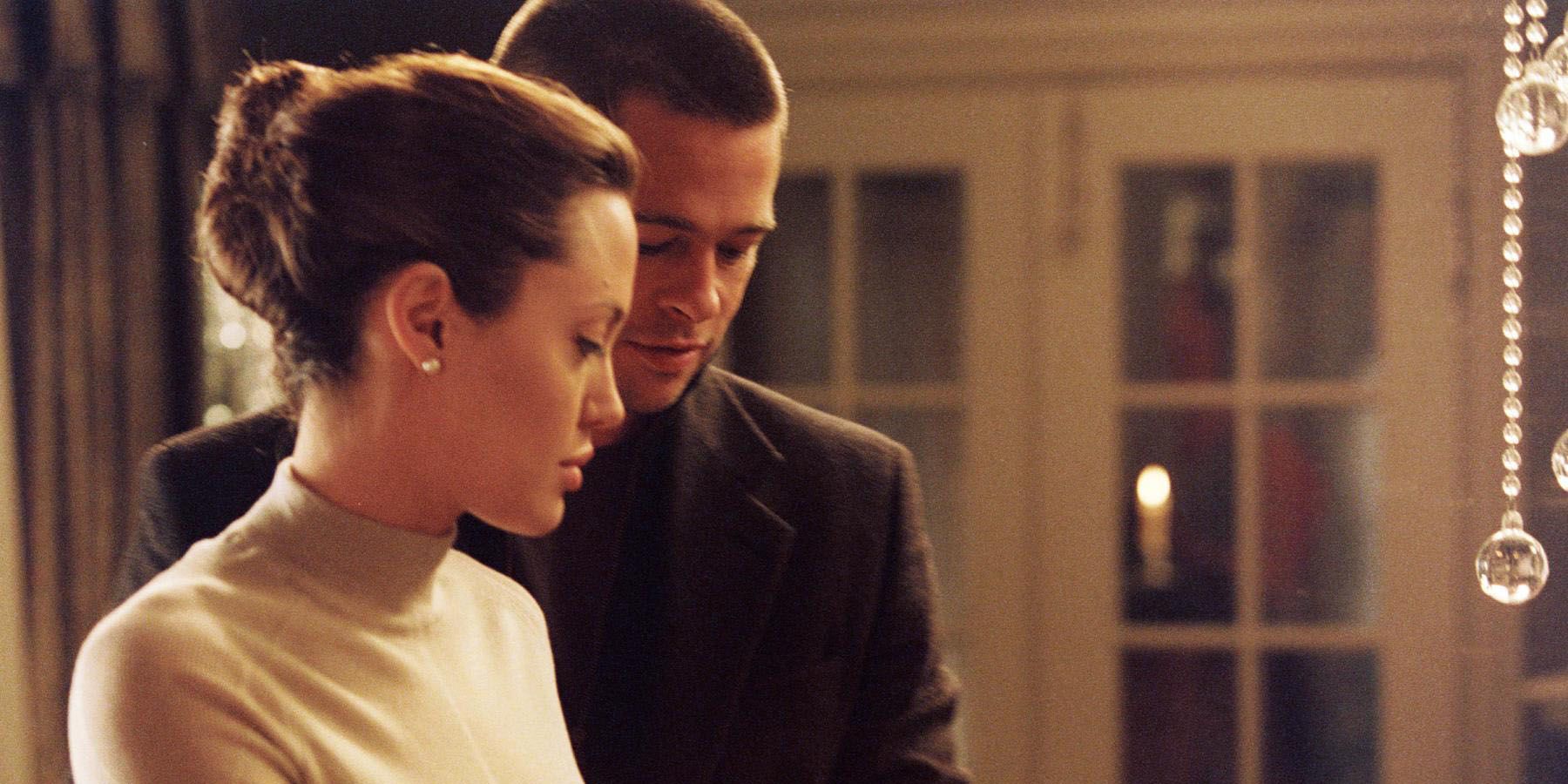 It was once the two started filming, however, that the true frenzy around the film began. At the time, Brad Pitt was married to Jennifer Aniston, and as rumors began swirling of Pitt and Jolie getting closer, America's golden couple seemed to be on the brink of disaster. Cue the paparazzi, hoards of them, flying in with helicopters and lining the highways. They were listening in on the set's walkie-talkies in hopes of getting any inside information, and production was told that a single picture of the two leads could be worth as much as $300,000. When Pitt and Aniston announced their separation, just six months before the film's premiere, the craze only intensified. Jolie was labeled a homewrecker, her ahead-of-the-times sexual openness and fluidity making her an easy target for the tabloids. Brad, just a man, helpless to her wiles. And then there was Jen, the wronged wife, left to pick up the pieces (and answer questions about her ex-husband's affair for years to come). As we know, the rumored affair was true: Brad Pitt and Angeline Jolie went public with their relationship just a month after Mr. and Mrs. Smith premiered, and remained together until September 2016, when they officially filed for divorce. Their relationship — when it started, if it overlapped with Pitt's marriage to Aniston — became central to the film's press. Regardless of how just that decision was, it's hard to ignore the impact the resulting pop culture hysteria had on Mr. and Mrs. Smith box office success.
There Were Plenty of Scheduling Difficulties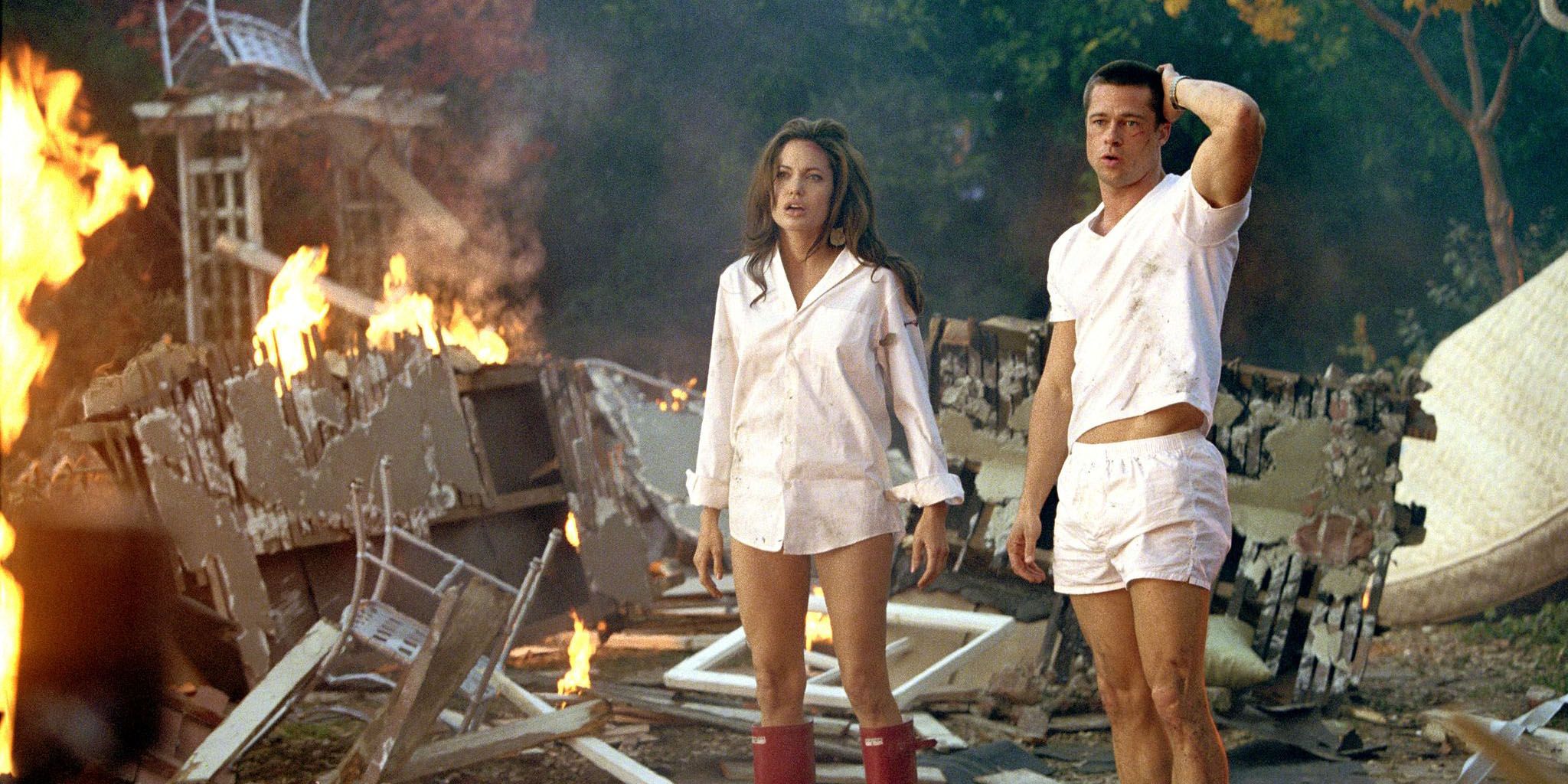 The media wasn't the only thing hindering Mr. and Mrs. Smith's progress behind-the-scenes — there were plenty of logistical hurdles to cross as well during its production. With an initial month-long delay due to issues building the set, filming officially started in January 2004. Once they were cleared to go, it became clear that in order to accommodate Pitt's prior injury, which he sustained while on the set of his film Troy, further scheduling changes would be required. More critically, Pitt had to leave production for several months in order to shoot Ocean's Twelve, the second installment director Steven Soderbergh's hit franchise. Stopping and restarting a shoot is highly unusual and extraordinarily expensive, and Mr. and Mrs. Smith director Doug Liman took a gamble, betting that a movie as big as Ocean's Twelve wouldn't start on its initial date. He was unfortunately wrong, and with Pitt contractually committed to be there for filming, Mr. and Mrs. Smith had to take a three-month pause. Add Liman's disorganized shooting style, with full days of shooting being completely scrapped, new sets being build last minute, and 40-50 alternate endings being written (of course, it was the original ending that was used in the end), and the film came in at a whopping $26 million over budget.
The Colombian Government Took Offense to Liman's Portrayal of Bogotá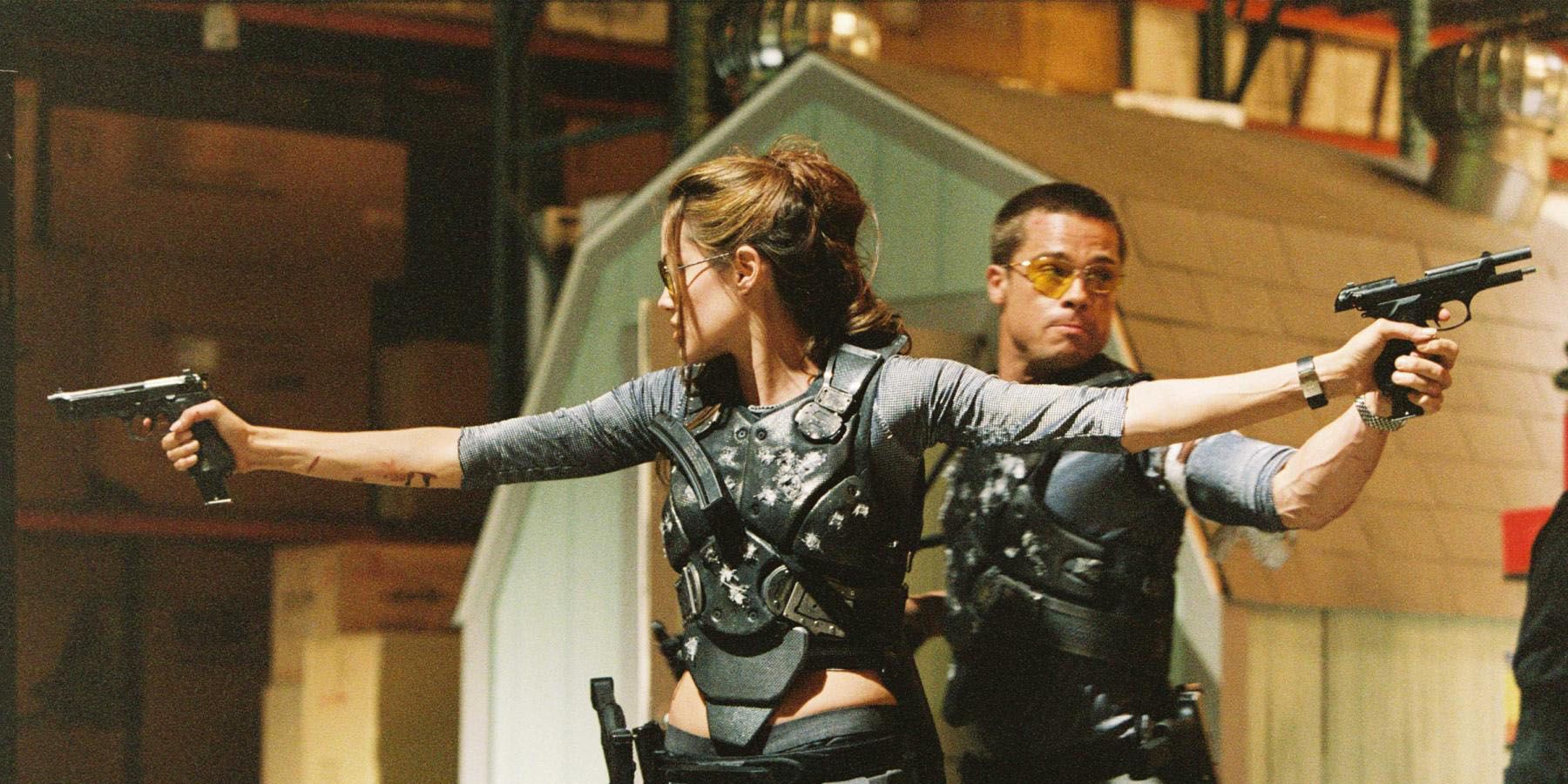 Mr. and Mrs. Smith was a spectacle stateside every step of the way, but it also made a surprising international impact — specifically, in Bogotá, Colombia. The film's initial scenes show John and Jane meeting for the first time in the Latin American city, in a rundown hotel where they pretend to be together to avoid an old-timey police force looking for solo travelers. It's a scene with its own kind of magic, but one that is set in a vastly different Bogotá than the one in real life. At least, that's how Enrique Borda felt, who was the general secretary of the Bogotá Mayor's Office at the time. After watching the film, he sent a letter to Liman expressing his anger at the "total level of ignorance" in their representation of the bustling city, which has a population of over 8 million citizens. He claimed that the film showed a capital that was "backward, with little hotel infrastructure…with high levels of violence, ultimately totally chaotic and not at all attractive." It wasn't all bad though — Borda ended his letter with an invitation for Liman and the film's producer Arnold Micham, to see that Bogotá was "nothing like the negative image reflected" in their movie.
With all these stories considered, the making of Mr. and Mrs. Smith truly feels like a feat. With casting and scheduling changes, pop culture hysteria, and international criticism, one can only be impressed that Liman, along with the rest of the film's cast and crew, was able to make a film so genuinely entertaining. Since the film's release, Liman has continued to direct blockbuster films like Jumper and The Edge of Tomorrow, and currently has a few more projects in development. Our suggestion? Make the next one Behind the Scenes of Mr. and Mrs. Smith: The Movie.