The Big Picture
Celine Song's Past Lives had audiences in tears and explores the idea of love and looks at the mythical connection of fate across multiple lives.
Like Crazy is a similar film, but it focuses on a long-distance relationship impacted by immigration laws, showing the struggle to keep their love alive.
Both films offer a realistic portrayal of love and relationships, based on true stories, and feature authentic performances and improvised dialogue.
Celine Song's Past Lives has been leaving audiences in tears as they walk out of the theater. That is a testament to Song's writing and directorial debut, as well the performances of lead actors Greta Lee (Nora), Teo Yoo (Hae Sung), and John Magaro (Arthur). The inconvenient love triangle tells the story of an up-and-coming NY playwright, her American husband, and her childhood friend from Korea. But what really brings audiences to tears is how Song tells this story through the idea of 'In-yun,' the Korean word for fate that brings people together, and how these connections take on different forms across multiple lives.
If you are among the audience members who cried as the credits of Past Lives rolled, then you would likely have a similar experience watching the 2011 film Like Crazy. Starring Felicity Jones and Anton Yelchin, Like Crazy is about a pair of college sweethearts who are separated between the United States and England because of the complications of immigration law. Perhaps it is about In-yun as well, but Like Crazy can be more appropriately described as a love story full of missed connections.
RELATED: The 10 Best Movies Like A24's 'Past Lives'
'Past Lives' Depicts a Couple That Never Got the Timing Right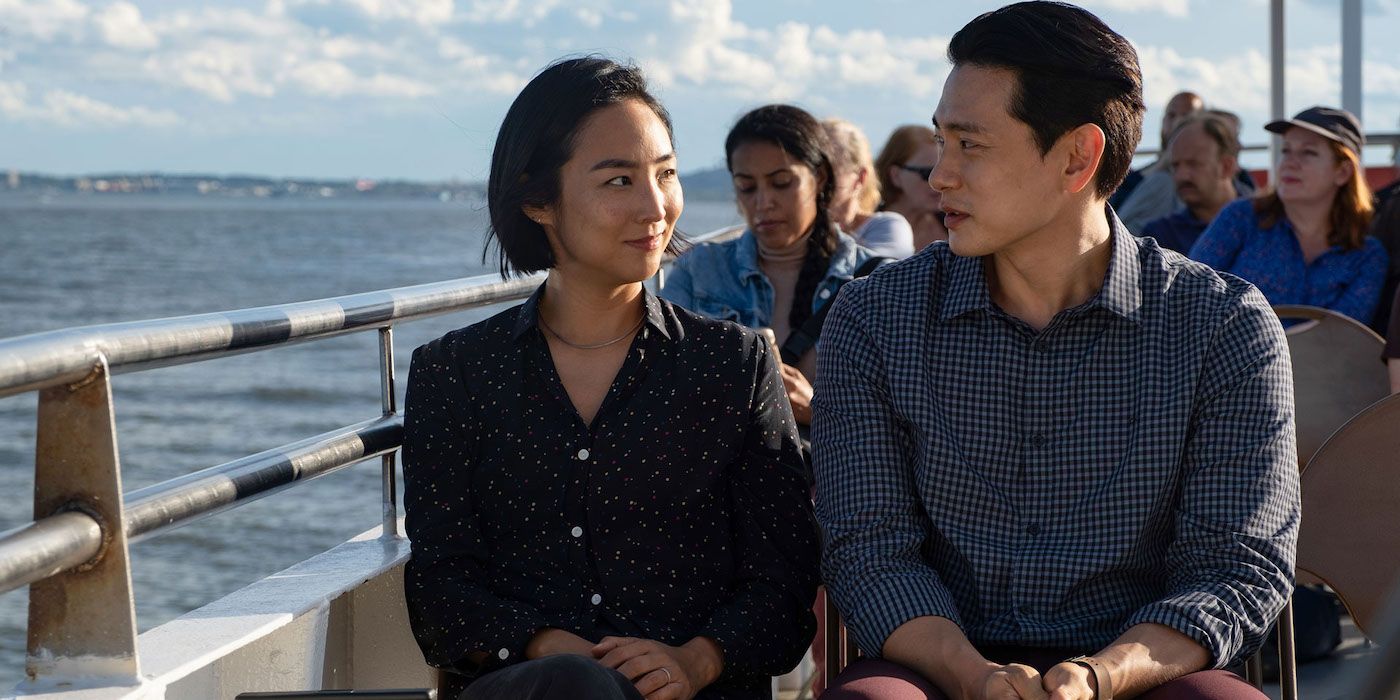 In Past Lives, Nora (Lee) and Hae Sung's (Yoo) relationship is impacted by events beyond their foresight or control. As childhood friends and sweethearts, Nora and Hae Sung have always been there for each other. But when Nora's parents decide that her family should move to Canada for a better life, the two's blossoming relationship is abruptly interrupted. In a very unsentimental farewell, Hae Sung says goodbye to Nora, for whom he would spend the rest of his life pining. In the meantime, Nora chases her dreams of becoming a successfully acclaimed writer. As an adult, she immigrates again from Canada to New York City.
In a serendipitous turn of events, Nora finds Hae Sung's Facebook profile and reaches out to him. The two quickly reconnect, so much so that Nora begins to develop intimate feelings for her childhood crush. Knowing that the two can't see each other in person, at least at that point in their lives, Nora cuts him off. While Nora falls in love with another man at a writer's retreat, Hae Sung also finds a girlfriend. Underneath it all, Hae Sung is still pining for Nora. She also knows this and understands that if life had been different — if she and her family had stayed in Korea — then the childhood sweethearts could have easily become a real-life couple as adults. But she is already married to a man she loves. Together, Nora and Hae Sung accept that in another life, they surely are meant for each other.
'Like Crazy' Mirrors the Struggle of a Long-Distance Romance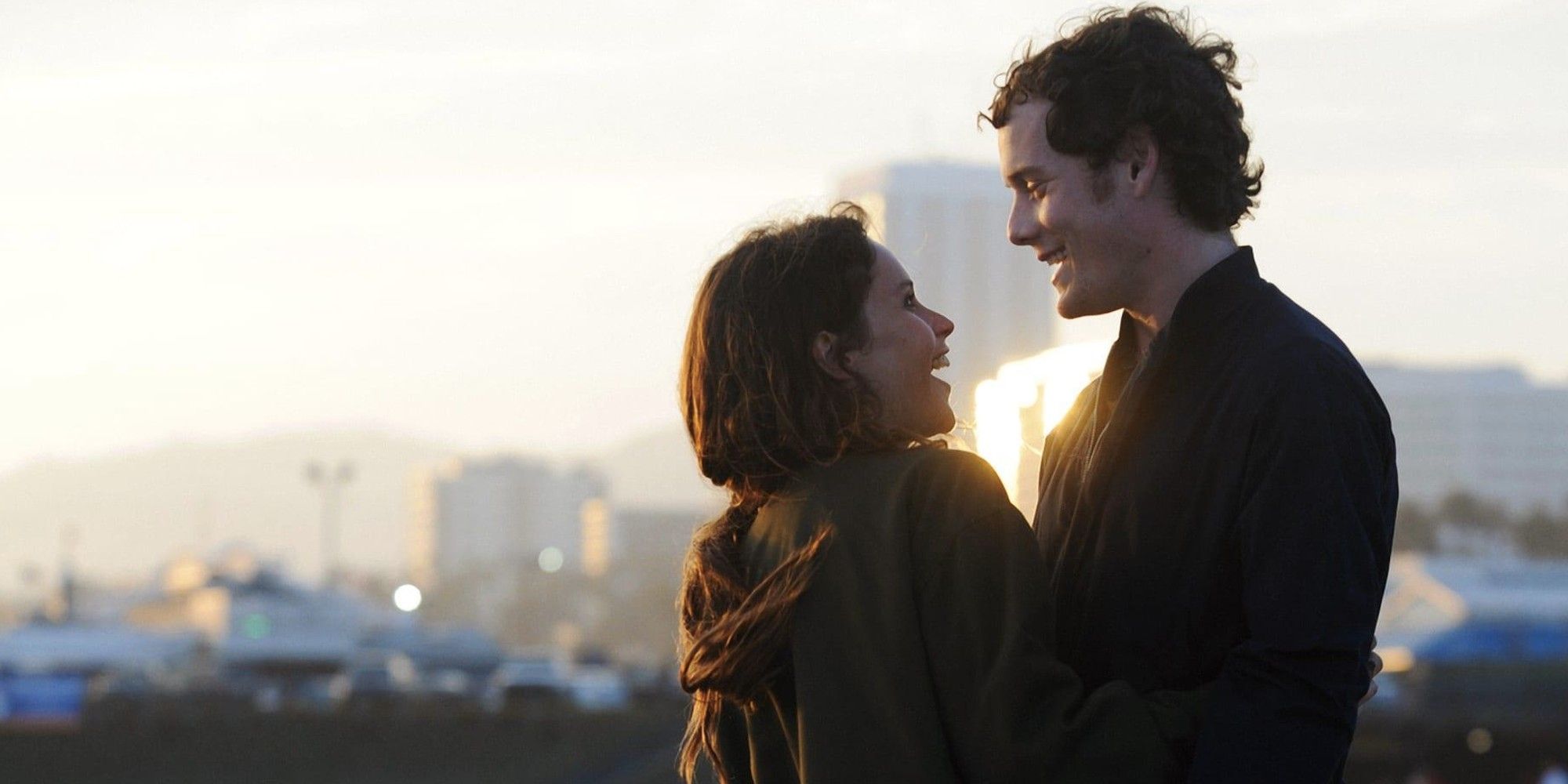 If the premise of Past Lives sets up that two people can be soulmates yet still aren't meant for each other (at least in this lifetime), then Like Crazy similarly shows how some obstacles, no matter how mundane, can't be overcome by love alone. For Anna (Jones) and Jacob (Yelchin), those obstacles are the strict laws of immigration. While Anna is a foreign exchange student attending college in Los Angeles, she meets Jacob whom she instantly falls for. After a few meetings, and upon graduation, Anna decides to stay with Jacob for a little while longer before she returns to England. But what Anna doesn't know is that because of her student visa, which requires her to go back to her home country after her time at school, she is violating the law by staying with Jacob. Regardless of her newfound love for Jacob, Anna is deported to England.
The rest of Like Crazy shows Anna and Jacob's struggle to keep their relationship together. Between their long-distance phone calls, Jacob's back-and-forth visits to England, and their joint efforts to repeal Anna's ban from the United States, their relationship goes through a series of ebb and flow, as the geographical distance between Jacob and Anna mirrors the romantic distance between them. One simple, selfish mistake on Anna's part might have doomed their true love.
Like 'Past Lives', 'Like Crazy' Doesn't Romanticize Romance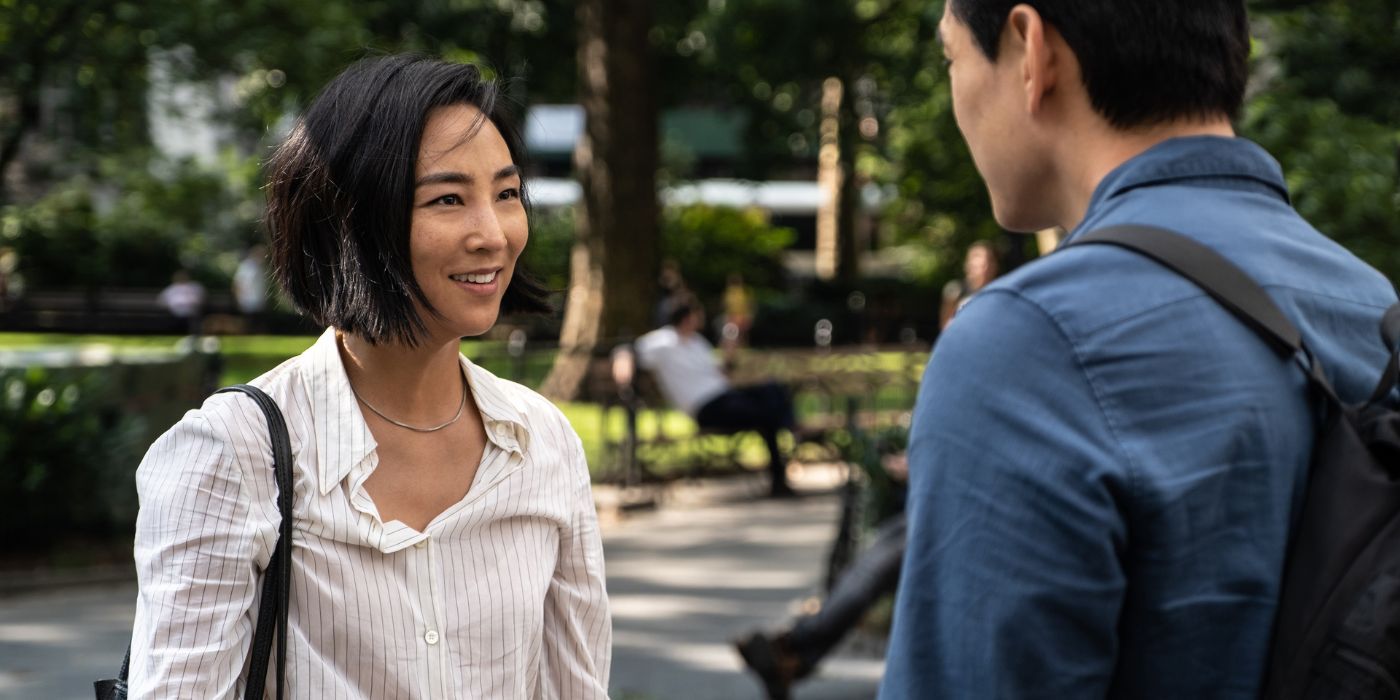 As cliché, as it might sound, love isn't easy. While romantic comedies often end on a happy note demonstrating how love always wins in the end, romantic dramas like Past Lives and Like Crazy portray a more realistic depiction of how real people approach relationships. Some love stories are meant to be, while some other love stories happen because of events out of our control. For Nora, it was her parents' decision to emigrate that ultimately pulled her away from Hae Sung. For Anna, it was her naive mistake of overstaying her visa.
These realistic situations feel grounded because both Past Lives and Like Crazy are partially based on true stories. Celine Song, director of Past Lives, adapted a real-life scene into the film, specifically the opening scene. On the Little Gold Men podcast, Song says how she, her American husband, and her childhood friend were sitting at a bar where she "felt very empowered, or I felt something special was passing through the three of us." Of course, Song shares more in common with Past Live's Nora than just one scene. Like Nora, Song was born in Korea, moved to Canada with her family, and became a playwright in New York. As she continues to tell Vanity Fair, "But [the film is] not really a transcription of my life. It's more like an inspired bio and adaptation of what it's been like to be myself."
The director of Like Crazy Drake Doremus also based the film on real life. Speaking with Indiewire, Doremus says how the film is "pretty largely based on a long-distance relationship I had with a European woman….So I really wanted to do something honest, what I had been through, and literally serve it up, here's the truth." While Like Crazy isn't necessarily bogged down by immigration law and policy, Doremus' familiarity and experiences of a real-life relationship that spanned national borders can be clearly seen on screen.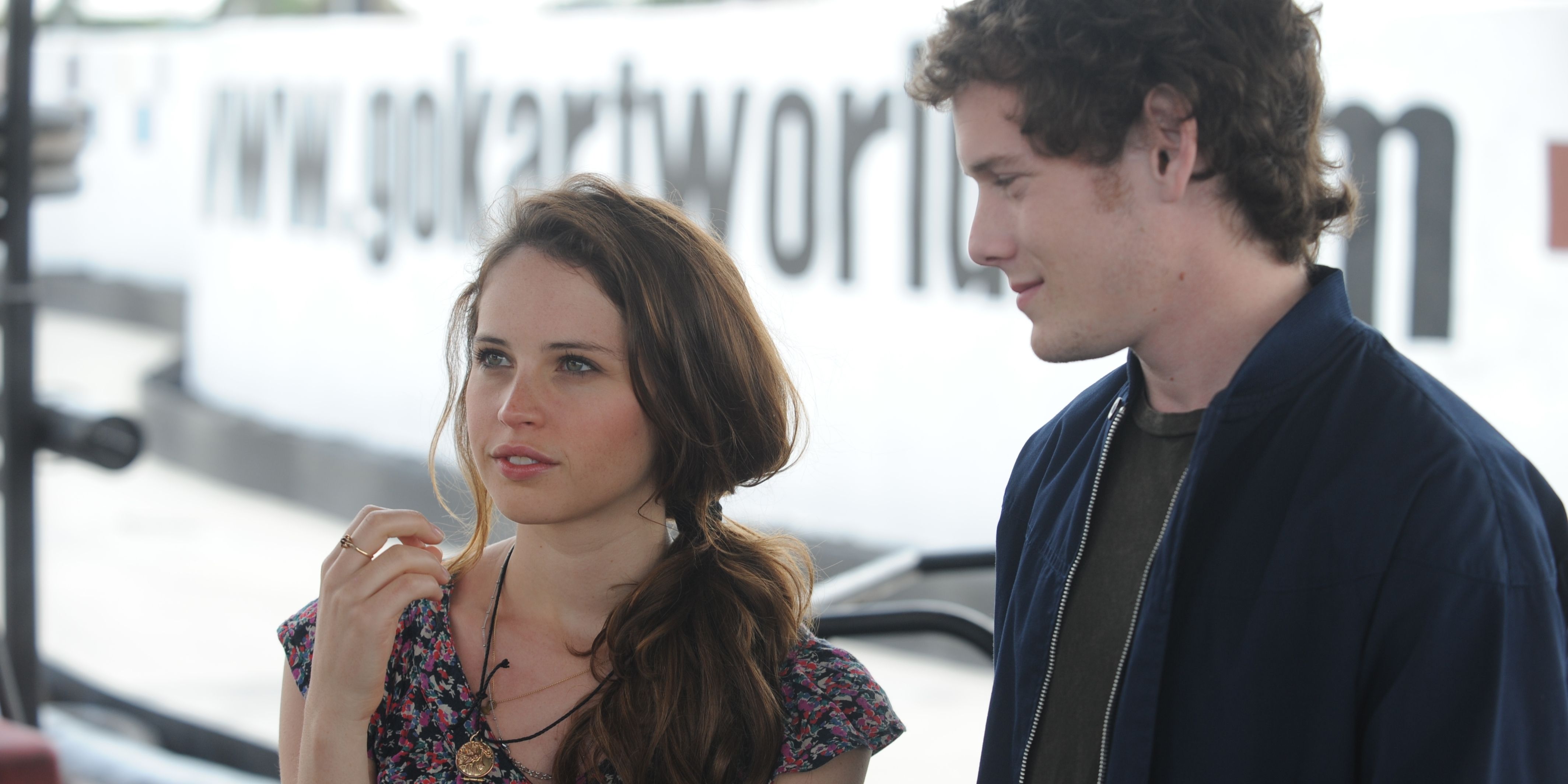 The authenticity of the film can also be due to the script, or lack thereof. As Doremus continues, "We had a 50-page outline, that's really specific…but what it doesn't have is exact lines of dialogue. It does have some lines, but not that many." He further iterates that the characters' dialogue was largely improvised by the actors: "The lines are found later, once the actors understand where they are emotionally, where they stand and what they say comes by virtue of being fully involved in the character and the moment." No wonder Felicity Jones and Anton Yelchin have such great dramatic chemistry. From their intimate first meeting to their tragic long-distance phone calls, both Jones and Yelchin deliver natural, raw, and evocative performances that are never melodramatic but genuine.
Watching the late Anton Yelchin give one of his best performances is just one reason to watch Like Crazy. Jennifer Lawrence also appears briefly in the film, and the score by Dustin O'Hallaran is the perfect, subtle soundtrack that pulls on the heartstrings. Overall, if you found yourself moved to tears by Past Lives, you will surely love Like Crazy for its realistic depiction of love across borders and all of its difficulties.