Jon Hamm seems to be going all in with his detective roles. The upcoming animated sitcom, Grimsburg, will see the Mad Men star slipping into his investigative shoes once again, voicing the role of ace detective Marvin Flute. Created by Catlan McClelland and Matthew Schlissel, the series follows Marvin, the greatest detective ever in the fictional town of Grimsburg, who has a hard time figuring out his own family. Although Hamm has played detectives and government agents in several films earlier, including 2022's Confess, Fletch and the recently released Maggie Moore(s), his role in Grimsburg is one of the rarer ones on the small screen.
The only major American broadcast network to air animated series at primetime slots, FOX ordered Grimsburg as a straight-to-series in October 2021, with an announcement for a second season renewal in October 2022, even before the series hit the screens. Per FOX's Michael Thorn, "Everything we're seeing with Grimsburg – from the very first scripts and show bible to animatics and preliminary cuts – makes us believe we have a winner on our hands that beautifully complements our animation brand", hinting at the show's potential for being as successful as the other sitcoms currently running on the network. That being said, Grimsburg is not the only new show they've been putting so much faith in. Another upcoming FOX sitcom, Krapopolis, produced by Dan Harmon (Rick and Morty), has also received a renewal order ahead of its premiere. Both the sitcoms were earlier set to premiere in the 2022-23 season but were postponed and will join the network's popular Animation Domination programming block, which currently includes The Simpsons, Family Guy, Bob's Burgers, The Great North, and Housebroken. Though the show's release date is still undisclosed, you can check out our handy guide below to find out about the plot, cast, characters, and everything we have so far about Grimsburg.
RELATED:'Krapopolis' Renewed Through Season 3 Ahead of 2023 Premiere
When Is Grimsburg's Release Date?
Although there is no official date for Grimsburg yet, it is expected to premiere sometime in 2023 and is slated to be a part of FOX's Animation Domination programming block, which runs Sunday evenings. However, with the ongoing WGA and SAG-AFTRA strikes rocking the world of film and television, the network may make significant changes to its plans for Fall 2023. The network has not released any updates on the episode count for Grimsburg yet, but we can expect the sitcom to have anything between 10 and 20 episodes. Stay tuned for the latest updates on the release date of Grimsburg.
Where Can You Watch Grimsburg?
A FOX original series, Grimsburg will exclusively air on the network during their Sunday primetime programming slot. You can also watch the episodes later on FOX's website. However, for cordless watching, the series might arrive on Disney+ or Hulu eventually, where the network's other hit sitcoms like The Simpsons, Family Guy, and Bob's Burgers are currently streaming. This streaming release has not been confirmed yet though so again, keep an eye on this article for updates. Here's the link to the show's landing page on the FOX website:
Who's In the Grimsburg Voice Cast?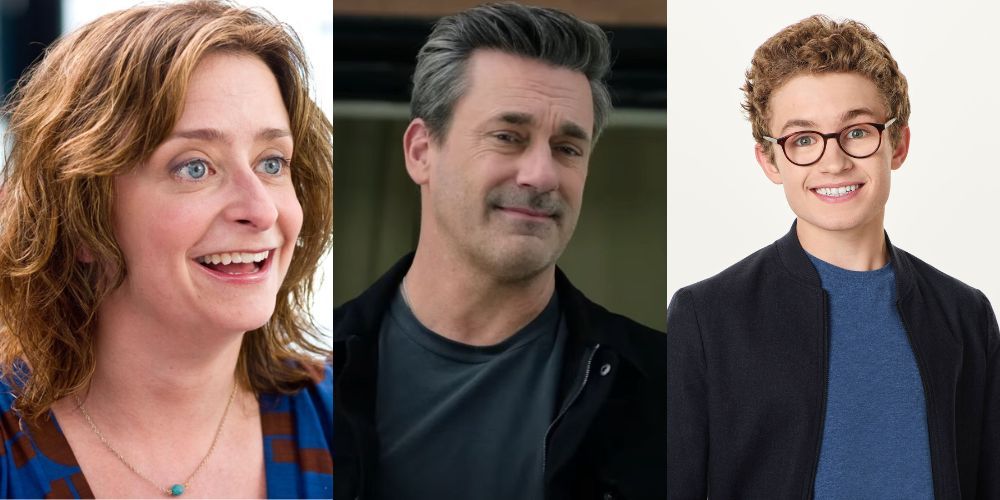 The FOX original animated sitcom features Primetime Emmy and Golden Globe-winner Jon Hamm as the detective Marvin Flute, who returns to the town of Grimsburg to reconnect with his ex-wife and son. Besides his breakthrough role as Don Draper in AMC's hit period drama, Mad Men, Hamm had notable roles in films like Sucker Punch, Beirut, Baby Driver, Top Gun: Maverick, and Richard Jewell, and television shows like Children Hospital, A Young Doctor's Notebook, and Unbreakable Kimmy Schmidt. He has also previously voiced characters in other popular sitcoms like The Simpsons, Bob's Burgers, Family Guy, Parks and Recreation, and Archer, to name a few. Hamm is also set to star in the upcoming remake of Mean Girls, Mean Girls: The Musical, and will also appear in the fifth season of Fargo and the third season of The Morning Show. Joining him in the ensemble cast is comedy star and Saturday Night Live alum Rachel Dratch as Marvin's wife. Dratch has also appeared in 30 Rock, Shameless, and Broad City, and voiced several animated sitcom characters, including The Simpsons, American Dad, and The Awesomes. Kim Possible and Solar Opposites actor Sean Giambrone voices their son, Stan Flute.
The cast of Grimsburg also includes Hot in Cleveland and American Housewife star Wendie Malick, The Afterparty star Sam Richardson, SNL alum Chris Parnell, Community actor Jim Rash, and Bob Hearts Abishola actor Matt Jones, among others.
Related:10 Best New Adult Animation Shows You Should Watch in 2023
So What's the Plot of Grimsburg About?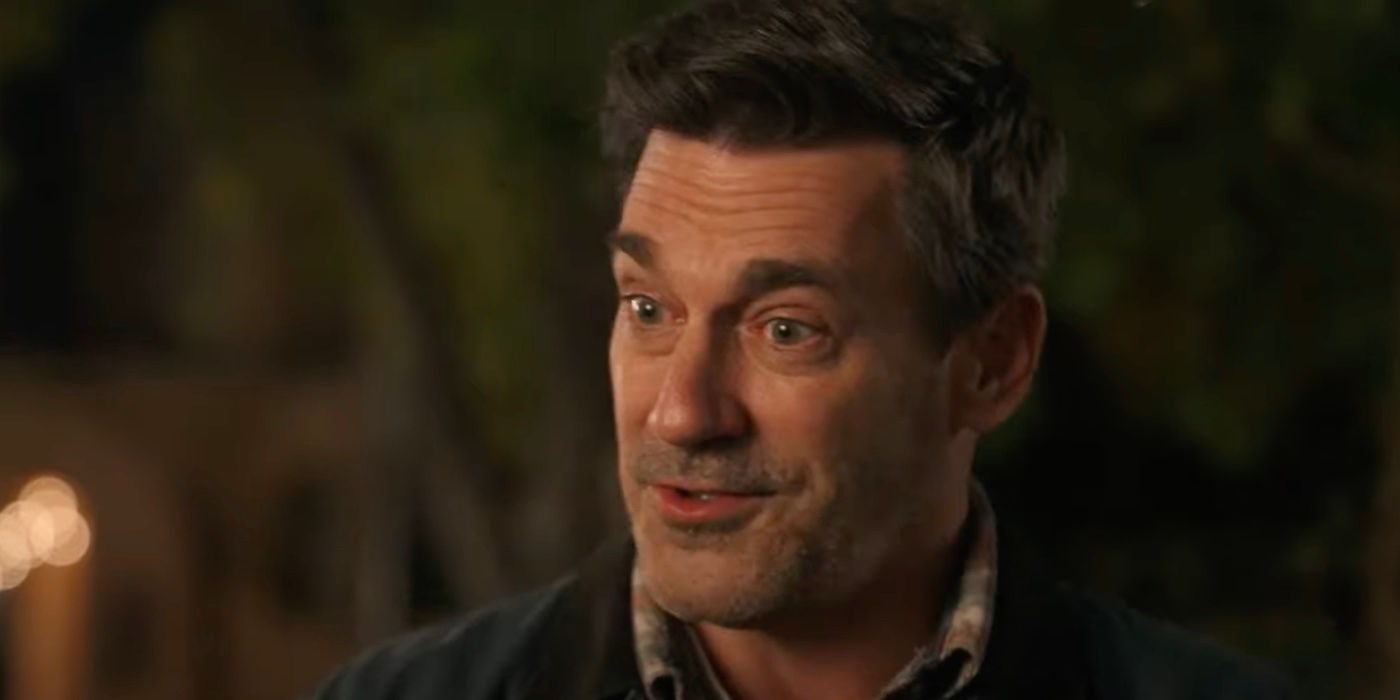 Here's the sitcom's official logline by FOX:
In GRIMSBURG, Marvin Flute may be the greatest detective ever to catch a cannibal clown or correctly identify a mid-century modern armoire. But there's one mystery he still can't crack — his family. Now that he's back in Grimsburg, a town where everyone has a secret or three, Flute will follow every lead he's got to redeem himself with the ex-wife he never stopped loving, even if it means hanging out with the son he never bothered to get to know.
Is There a Grimsburg Trailer?
There is no trailer for Grimsburg yet, but we can expect a teaser/trailer to arrive sometime soon, considering the series is expected to get a 2023 release.
Who's Making Grimsburg?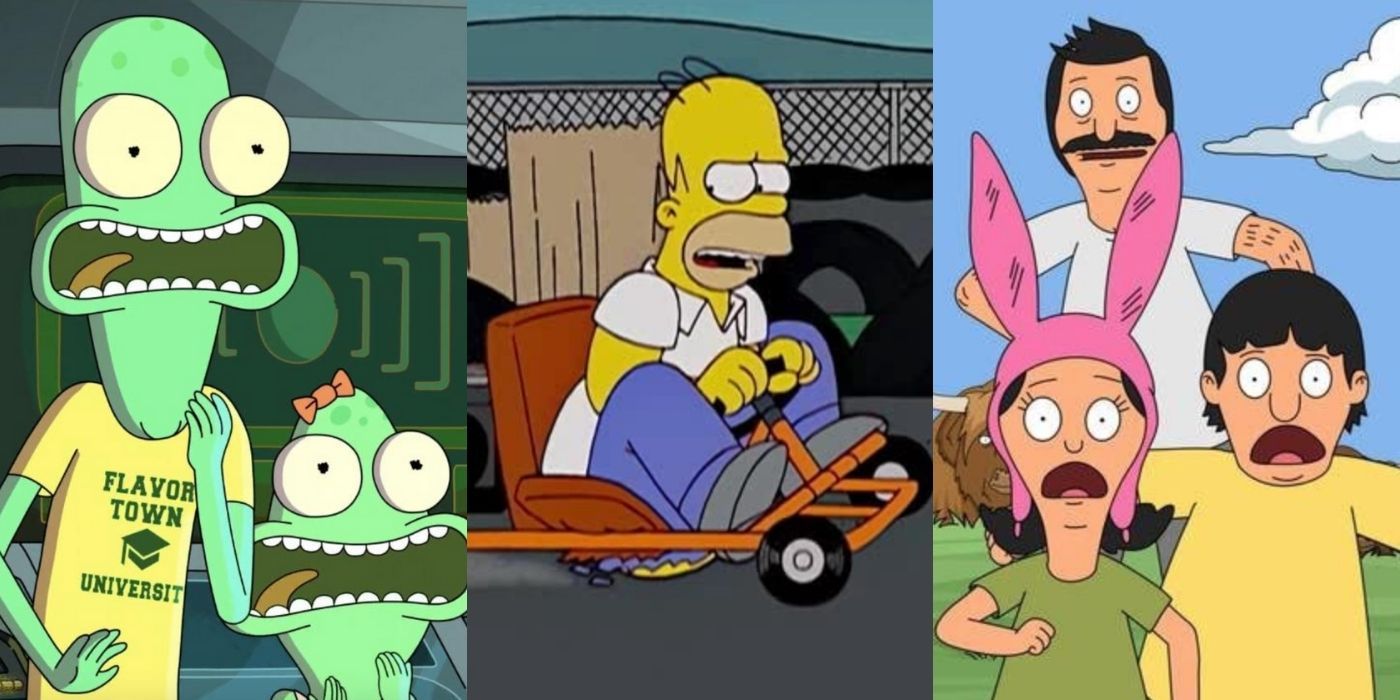 Grimsburg is created by Catlan McClelland and Matthew Schlissel in their series debut. Schlissel has previously written and produced a few shorts, and is also set to write the upcoming murder mystery film Best Man Dead Man. Both McClelland and Schlissel serve as executive producers for the upcoming sitcom while Chadd Gindin serves as the showrunner. Gindin is best known for writing and producing other comedy shows like Angel from Hell, The Millers, and Santa Clarita Diet, and has been a writer on The Cleveland Show, making Grimsburg his second sitcom project. He also serves as an executive producer for the show, along with Gail Berman and Hend Baghdady of The Jackal Group, Jon Hamm, and Connie Tavel of Judging Amy fame. Animation studio Bento Box Entertainment, best known for producing Bob's Burgers, Central Park, and The Great North, is also producing Grimsburg.