[ad_1]

One of the great unanswered questions of the Star Wars canon was "What happened to Ezra Bridger and where is he?" after the young Jedi sacrificed himself in the final moments of the animated series, Star Wars Rebels. Ezra, along with the hyperspace-traveling space-whales known as the Purrgil (which have since appeared in The Mandalorian, very briefly), blasts his ship to an unknown location, in a final bid to rid the Rebels of Grand Admiral Thrawn. As we know, Thrawn will be back in live-action, as will Ezra — but the how and why of that has been up in the air for half a decade.
In the epilogue to Rebels, Sabine Wren — the Mandalorian warrior who was a crew mate of Ezra's, aboard their ship, The Ghost — declared it her mission to track down Ezra and bring him back. She was then, shockingly, joined in that quest by Ahsoka Tano herself. That was five years ago, and in a new live-action format — via the Disney+ series Ahsoka — it looks like fans might finally get the answers to their questions. But why is Sabine so determined to find Ezra, and what's motivating her? Natasha Liu Bordizzo, who will portray Sabine in live-action, has been explaining what's driving Sabine in a new interview, which shows a new image of Sabine and Ahsoka (Rosario Dawson) conferring together.
"She feels an obligation to him," says Bordizzo in an interview with Empire Magazine for their new Ahsoka issue. "When they freed Lothal, she was given this hero status. But she doesn't feel that she's earned that because she lost her friend in that whole debacle. She's just focused on the promise she made to him to find him."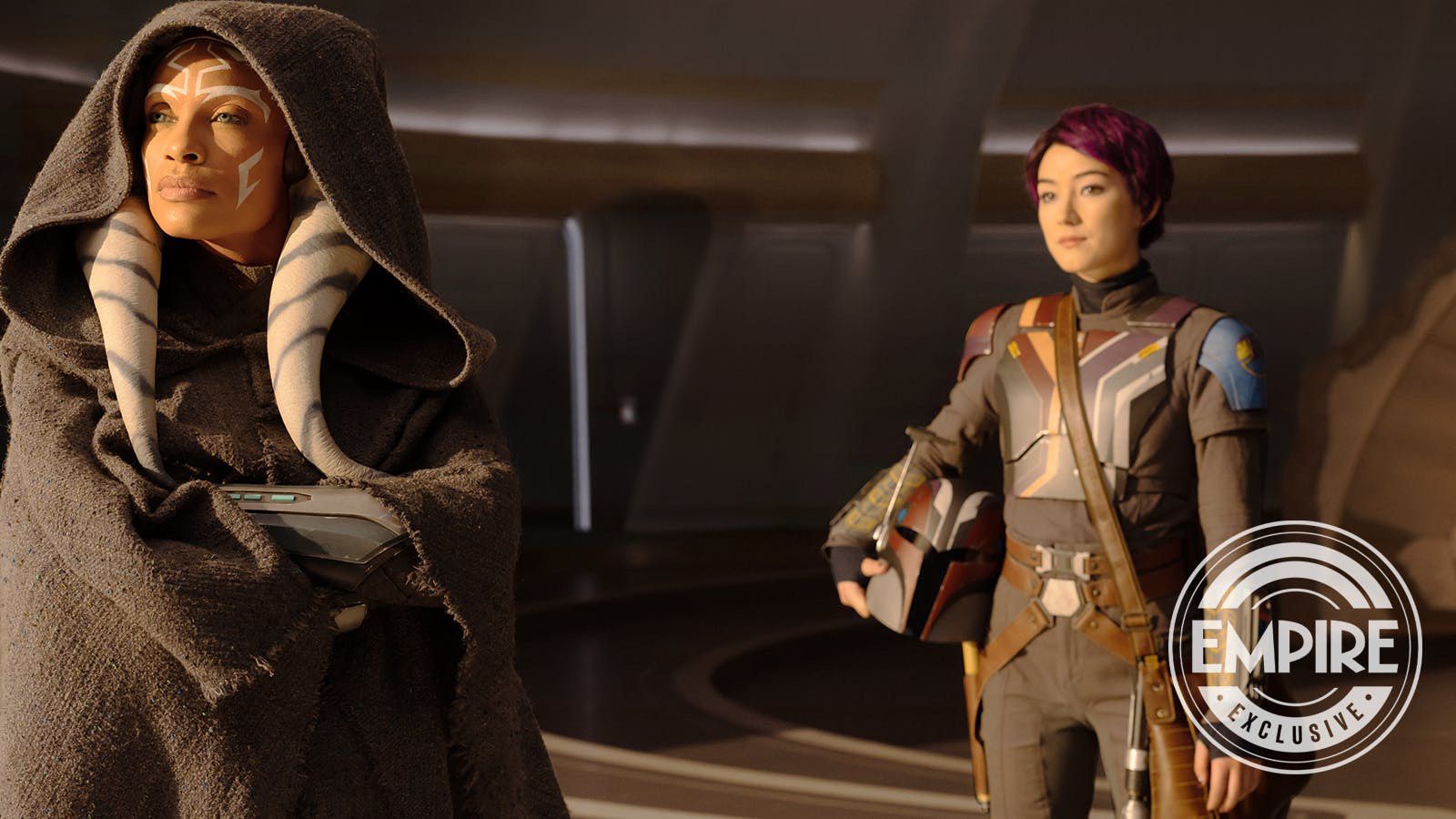 RELATED: Rosario Dawson Is a Stoic Hero in New 'Ahsoka' Image
"I Wanted to Do Something New with It"
Rebels and Ahsoka creator Dave Filoni was responsible for both the narrative cliffhanger, and bringing back the characters into live-action. For him, the challenge was to do something that hadn't been done before, without retreading his steps — something that live-action definitely presented, particularly when it came to bringing these characters to life.
"Even at the time I did the Rebels epilogue, I felt like, 'If I go forward with this, this has to be challenging in another way,'" said Filoni. "And the challenge was going to be live-action. I wanted to resolve these things with [Ahsoka], but I wanted to do something new with it."
Ahsoka premieres on Disney+ later this year. You can check out the trailer for the eagerly anticipated series down below.
[ad_2]

Source link