OSCAR-NOMINATED DOCUMENTARY SHORT! Home movies are just as much a piece of filmmaking as anything else. They document an event or people and show a record of existence and create immortality for the people on screen. They are also a reminder of how time can be short. That's the theme behind Jay Rosenblatt's 30-minute documentary, How Do You Measure A Year?.
The story is straightforward. Rosenblatt recorded his daughter, Ella, from age two to eighteen every year on her birthday. He waited seventeen years to see what he captured. During each recording, he asks her a series of questions. "What do you think of our relationship? What are your dreams? What are your nightmares? What were the highlights of the previous year? What would you say to your twenty-five-year-old self as you're watching this?" Throughout the film, Ella's answers to these questions give off a range of emotions, from funny to thought-provoking and sometimes sad.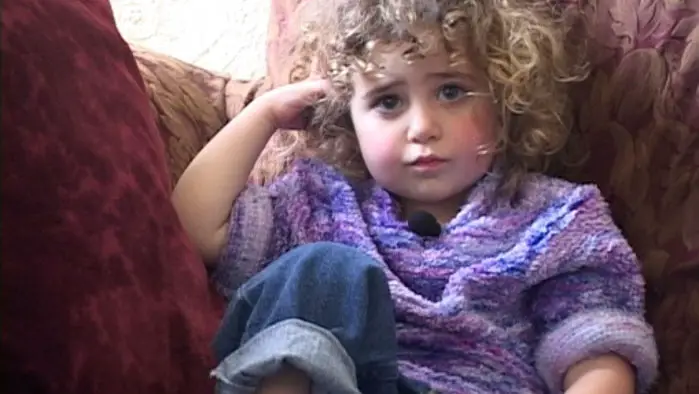 "Rosenblatt recorded his daughter, Ella, from age two to eighteen…"
There is so much to love in this film. It is a subtle and gentle reminder of how time can pass us so quickly. It also reminds us how aging can change us. Not only do we mature with age, but our thoughts and identities can change as well. For instance, Rosenblatt asks his daughter every year about their relationship. First, as a child, she recounts how happy she is. Then, as the girl progresses into her pre-teen and teenage years, Ella reveals how they can disagree and even fight. Finally, as we draw closer to the conclusion, she understands the value of their father-daughter relationship.
This is not perfect filmmaking on a technical level, but that doesn't matter. How Do You Measure A Year? is a home movie that leaves the viewer with a big grin and perhaps even reflective on their own life. It chronicles life and time uniquely and beautifully.