Earlier this week, DC Studios co-CEO James Gunn revealed the company's master plan for the next chapter of the DC Cinematic Universe. The future of DC films will see their live-action films crossover with their television shows, animation, and video games. While we know that Superman and Batman will lead the charge on the big screen, with The Amazons and Lanterns dominating the small screen, we now set our sights on animation.
Gunn revealed that our first animated series from the new DC Universe would be Creature Commandos. With this first chapter of the DCU being labeled Gods and Monsters, it makes total sense that we explore the creatures of the world in this upcoming series. We know that Creature Commandos is pretty obscure compared to the other projects, but fear not. We are here to guide you through it all.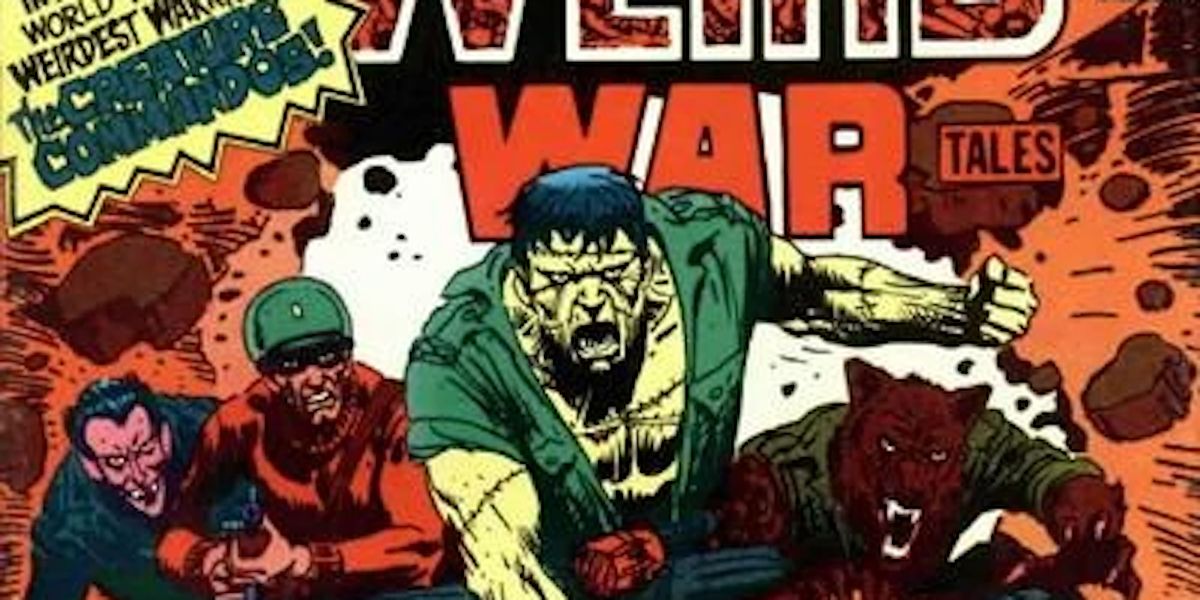 Related:'Creature Commandos': Meet the Cast of the New DC Animated Series
Who Are The Creature Commandos?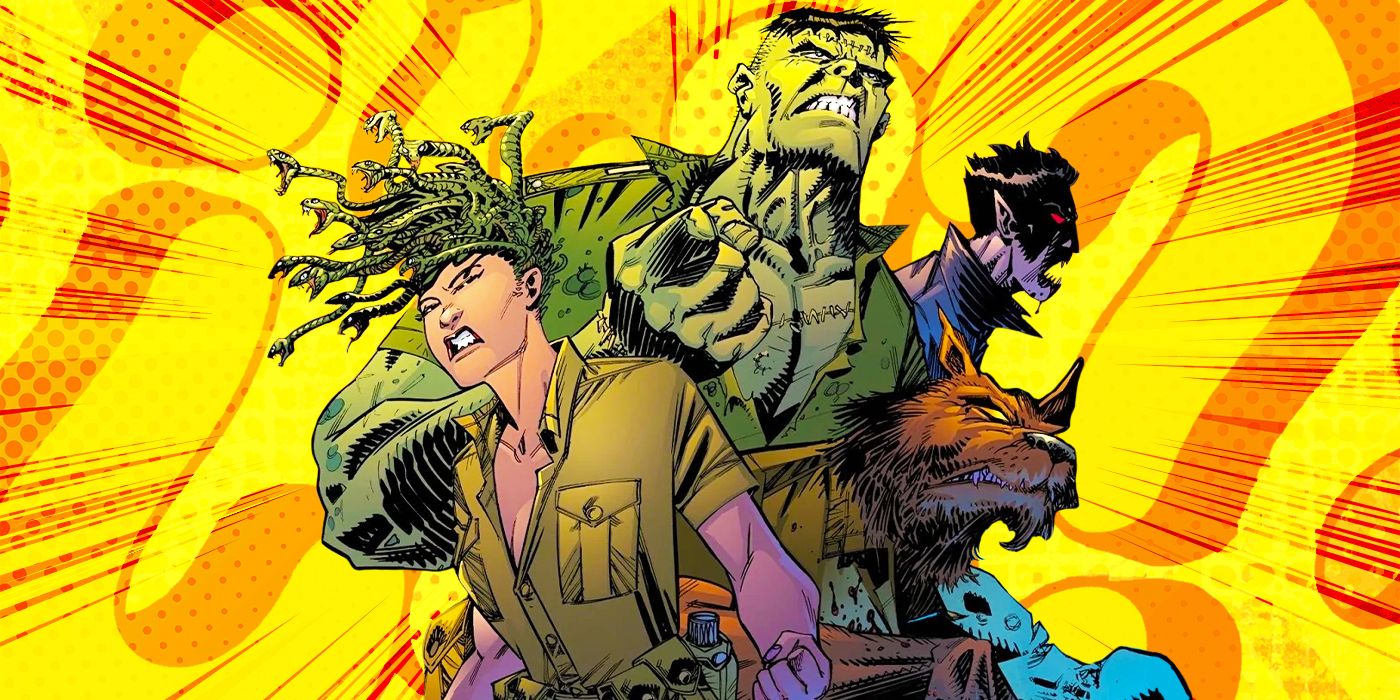 The Creature Commandos made their first appearance in Weird War Tales #93 in 1980. Created by J.M. DeMatteis and Pat Broderick, The Creature Commandos is a special military unit composed of supernatural beings. Project M (the unit that controls the Commandos) was started in 1941 and used the monsters as a covert team in World War II. Gunn and Safran have revealed their lineup for the upcoming animated series.
Rick Flag Sr.
Richard Flag Sr. is an incredible World War II fighter pilot who leads the Suicide Squadron, a precursor to the Suicide Squad we know today. He is tasked by S.H.A.D.E. (Super-Human Advanced Defense Executive) with leading a new team during the war, one far more capable than the former convicts he had to keep in line previously. Flag has a history with the Justice Society of America and is the father of Rick Flag, who we see in both Suicide Squad films played by Joel Kinnaman.
Nina Mazursky
Nina is a scientist for S.H.A.D.E. and specializes in biology. She has experimented with creating life and even attempted to make living beings for the Creature Commandos. Mazursky later figures out how to develop superpowers and tests it on herself. She is now an amphibian woman who joins the Commandos' ranks.
Dr. Phosphorus
Doctor Phosphorus is typically depicted as a Batman villain in DC Comics. After being exposed to radiation, Alex Sartorius' physiology was changed entirely. His body now burns with eternal flames, and he vows revenge on those who caused this tragedy.
Frankenstein's Monster
Dr. Frankenstein created a man who would become the classic monster we know today. Known simply as Frankenstein (or Frank), the creature was eventually recruited for the S.H.A.D.E. project, Creature Commandos.
G.I. Robot
G.I. Robots were machines designed to aid the U.S. Military in World War II. The first of these robots was known as J.A.K.E. (Jungle Automatic Killer – Experimental) and was destroyed in battle. The second robot, J.A.K.E. II, was assigned to the Creature Commandos, where he was a core member.
Weasel
This is the first significant change to The Creature Commandos. Weasel is not a part of this team's roster. Instead, the beast is often on the Suicide Squad. The character is typically seen as a Firestorm villain, but his DCEU origin is unknown. Sean Gunn portrayed him in The Suicide Squad.
The Bride
The Bride of Frankenstein will be the main character in Creature Commandos, and her comic origins are very different from what we've seen before. Usually referred to as Bride, Lady Frankenstein was also a member of S.H.A.D.E., where she and Frank fell in love. The two have a child who was unstable, leading to Frank having to kill their son after he violently attacks them. This causes a rift between Bride and Frank.
Related:How James Gunn's DCU Is Different From Marvel's MCU
What Role Will Creature Commandos Play in The DC Universe?
Gunn and Safran have said that the Creature Commandos will be a black ops team formed by Amanda Waller (again played by Viola Davis). This version of the team will likely take place during the present day instead of World War II. We know that Waller will be getting a series featuring the Peacemaker cast, and she previously formed Task Force X in the first two Suicide Squad films.
The Creature Commandos can be used as an expansion of Waller's Task Force X project. With this first chapter being titled Gods and Monsters, it's safe to assume that these characters will play a significant role going forward. Peter Safran was amazed by the scripts he's read so far, saying: "[I was] staggered at the caliber of the scripts. We'll see how everything else comes, but the screenplays are amazing."
When Can We Expect To See The Creature Commandos Series?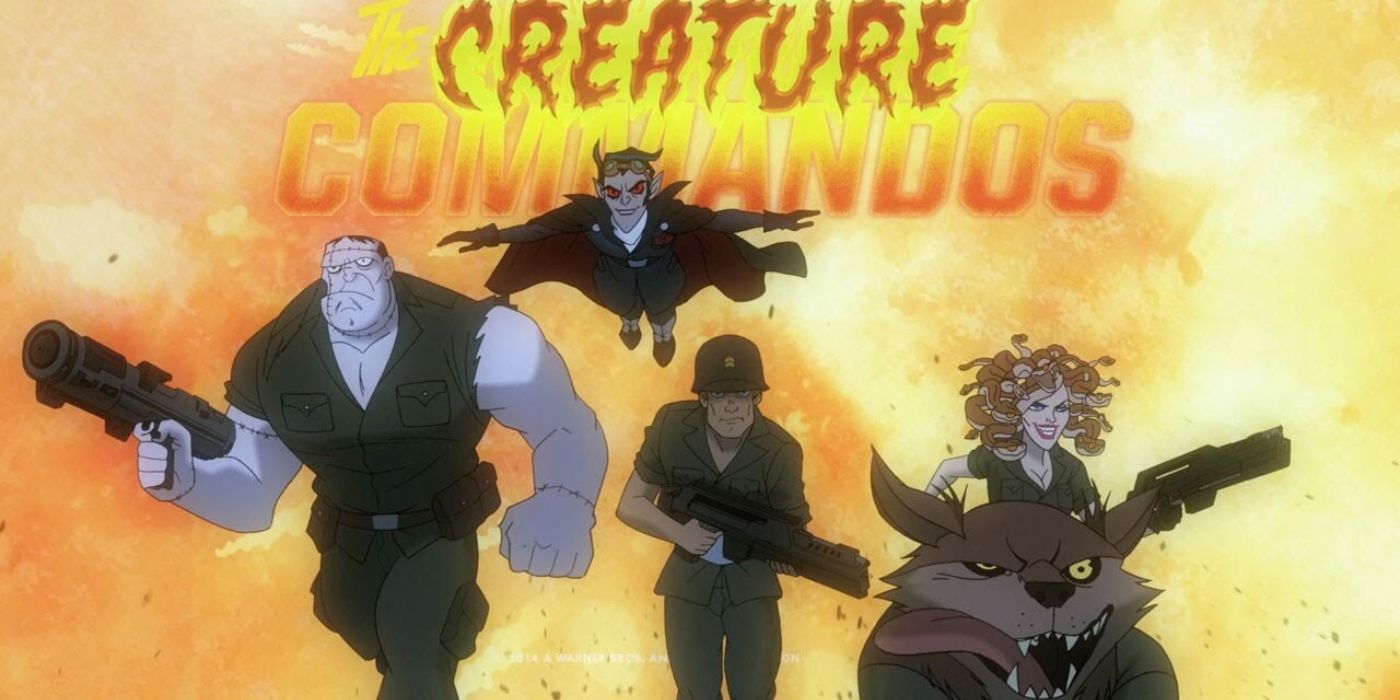 James Gunn has stated that he's already written all seven episodes of Creature Commandos, and we've seen an official still from the show. If things go smoothly, there's a possibility that the series will debut in late 2024. However, Gunn and Safran have repeatedly said that Superman: Legacy will be our entry point of the new DC Universe. With Superman: Legacy soaring into theaters on July 11th, 2025, we should expect Creature Commandos no earlier than mid-2025.