Fast & Furious star Vin Diesel recently revealed a new piece of concept art for the long-awaited Riddick 4: Furya, teasing a mysterious new character. Widely recognized as Diesel's first major acting breakthrough as an action star, the character of Riddick was first introduced in the 2000 sci-fi action film Pitch Black from writer and director David Twohy (The Arrival). The first film became cult classic, leading Diesel and Twohy to come together again for 2004's sequel The Chronicles of Riddick. The third live-action film of the franchise, Riddick, returned the titular character to the limelight nine years later in 2013. Riddick's strong box office numbers and high DVD sales led to Diesel and Universal announcing that they were pursuing a fourth film in the franchise – even with the success of the Fast & Furious franchise taking away the incredibly well-known actor's attention from the Riddick's world, set 500 years in the future.
In 2016, Diesel confirmed the fourth movie was underway, revealing that Twohy would also be returning to write and direct. Things remained pretty quiet until 2019 when he shared on social media that the script had been completed. Updates remained scarce until another nine years after the latest installment in the Riddick franchise, when Diesel recently shared another piece of concept art from Riddick 4: Furya on Instagram. The first piece of concept art depicted his character flying through the air with a female companion during an action sequence, giving fans a hint at what to expect before sharing the latest piece of concept art for Riddick 4: Furya on Instagram only a few days later.
While it remains unclear who is featured in the concept art, the character in the image adorns ornate facial piercings and decorations along with his ominous facial expression that could suggest that he will be one of the film's villains. Even though the context and subject of the latest piece of concept art remains a mystery, Diesel further creates hype by adding "Furya awaits…" to the caption.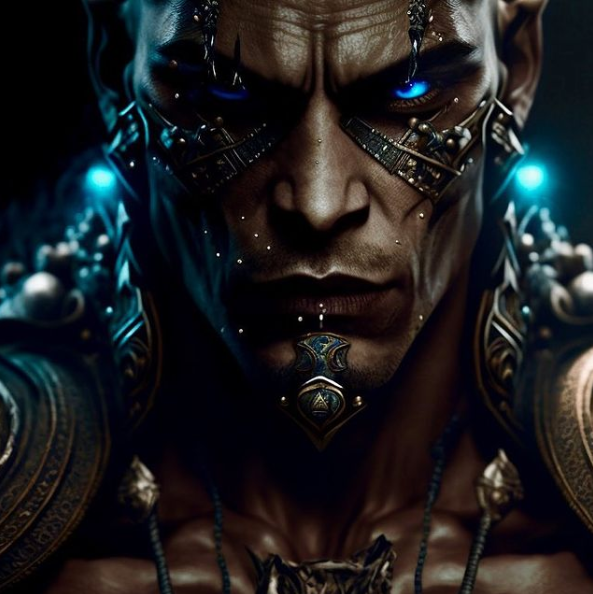 RELATED: World's Biggest 'Riddick' Fan Vin Diesel Says He's Planning R-Rated Origin Story, 'Furia'
Even with very little information known about the fourth film, the Furya suggests the plot will involve Riddick's home planet, left dead after a Necromonger attack wiped out most of the Furyans living there. Diesel's character attempted to return home in the third film, and was unsuccessful in his journey; however, the fourth film provides an opportunity for Riddick to continue on his quest and flesh out his past as well as the story of his people. With Diesel now sharing two samples of concept art, it appears that the fourth film is closer to actually filming now than ever.