via Dimension Films
If you're going to craft a sequel to a horror comedy that was so over the top it bordered on the ridiculous, and then slap an even more preposterous suffix onto the end, then there are a set of expectations that demand to be met. For better or worse, Piranha 3DD made the grade and then some.
Alexandre Aja's remake of the cult favorite upped the ante when it came to sun, sea, sand, sex, and blood, which proved to be a recipe for success after it tore strips off the box office and ended up winning surprising levels of acclaim given its wildly excessive nature and penchant for turning the dial up to 11 and then leaving it there.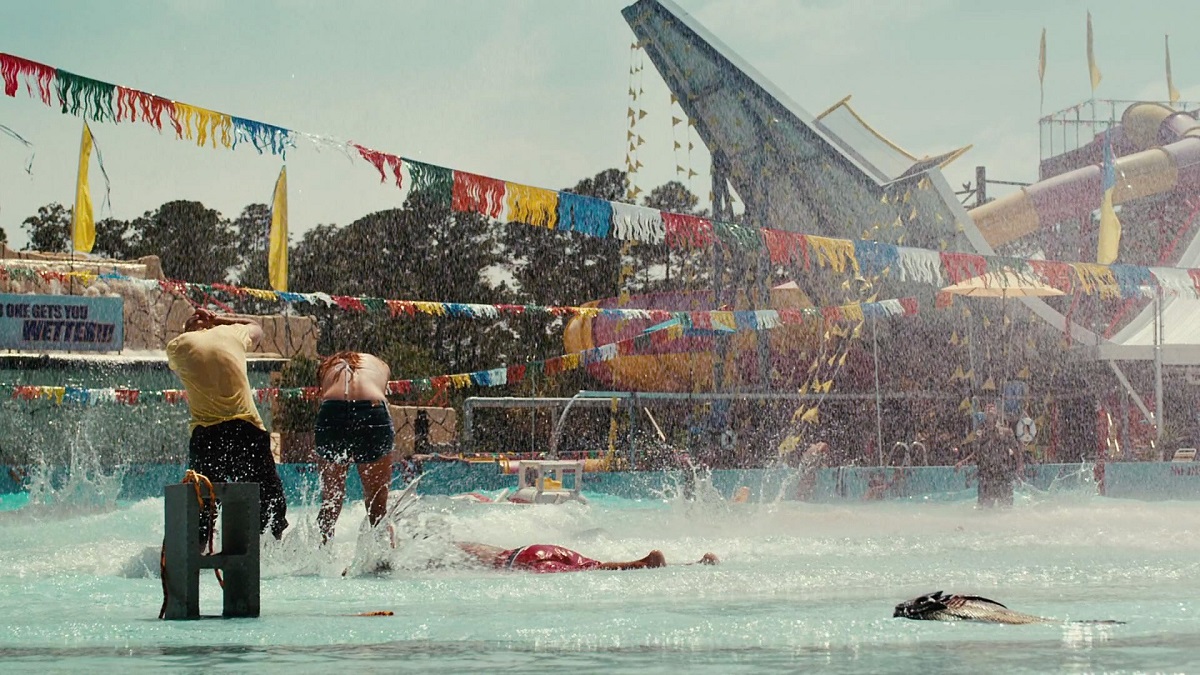 That put the pressure on John Gulager's follow-up to raise the bar even higher than ever before, and while that's exactly what happened, the charm had worn off. Piranha 3DD earned $75 million less from theaters than its predecessor, and reviews took a plummet from a great high as well, leaving it with a paltry 12 percent score.
And yet, Redditors have boldly proclaimed that it doesn't deserve the hate, and is actually a fantastic slice of tongue-in-cheek gore. Naturally, not everyone is in agreement, but it's hard to stay mad at such a deranged swing for the fences that features such moments as Ving Rhames using a shotgun leg to fight off rogue fish, and David Hasselhoff embracing his Baywatch era, never mind the production line of cameos that get increasingly bizarre every time a Gary Busey or Christopher Lloyd drops by.