The new official trailer for Netflix's Viking Wolf, which is being marketed as Norway's first-ever werewolf movie, has just dropped. Viking Wolf follows 17-year-old Thale, who witnesses what appears to be a werewolf attack after she moves to the small town where her mom is working at the local police department. Stig Svendsen directs the film from a script by himself and Espen Aukan. Viking Wolf stars Liv Mjönes, Elli Rhiannon Müller Osborne, Arthur Hakalahti, Sjur Vatne Brean, and Vidar Magnussen.
The suspenseful trailer opens with an injured girl witnessing her bloody peer get dragged away through a forest. The girl's mother, who works for the police, asks her if she remembers what she saw, and she claims she doesn't. Soon the townspeople start to become convinced that the town is being stalked by a werewolf. While the inhabitants of the town try to fight against the inevitable threat, it may be a lost cause, based on the footage in the trailer. Viking Wolf's trailer implies that the film will be a bloody good time in the vein of Netflix's series, Dark.
Viking Wolf was already released theatrically in Norway on November 18, 2022. The film has so far grossed $57,727 thousand. The movie began production in Norway in Notodden in late 2020 and wrapped in early March 2021. Viking Wolf is one of several Norwegian genre films distributed by Netflix—other titles include Cadaver and Troll. Viking Wolf will be available to stream on Netflix in early February. The film currently clocks in at an hour and 37 minutes long and does not have an MPAA rating.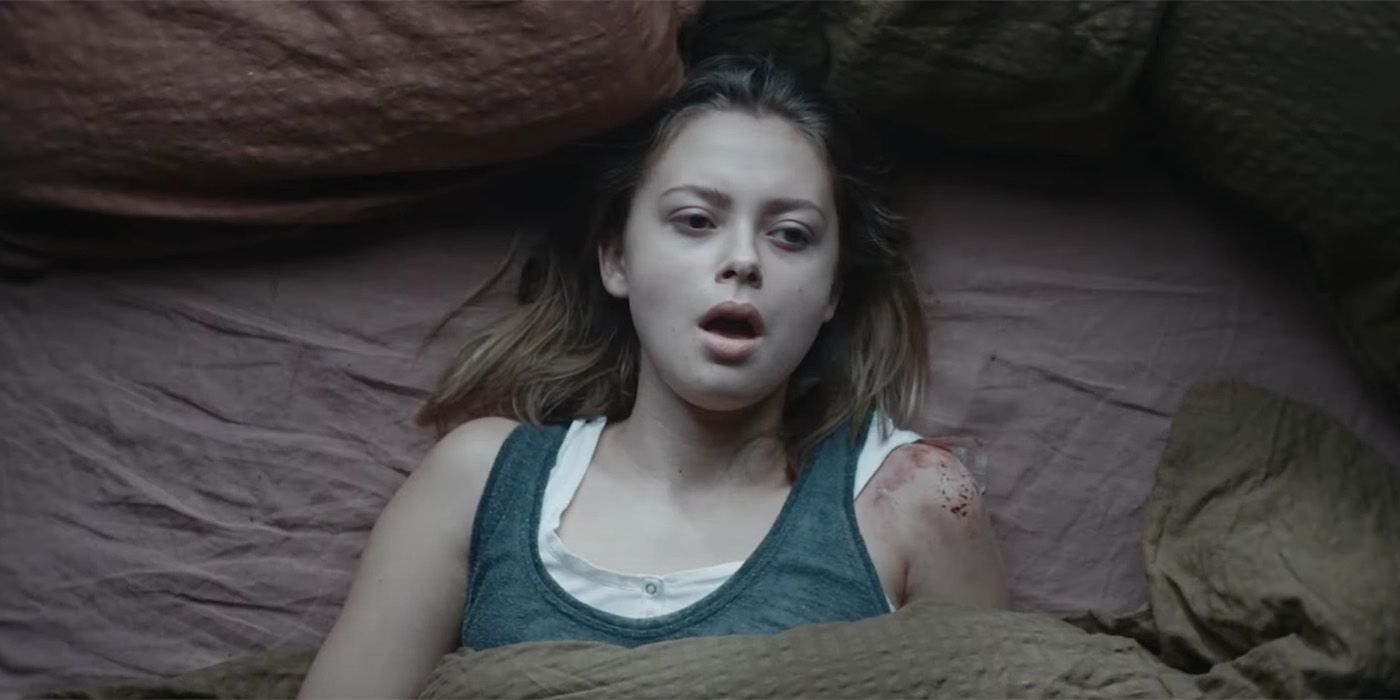 RELATED: Netflix Scraps Two Completed Films, Will Shop to New Distributors
Svendsen is a prolific Norwegian filmmaker who often directs thought-provoking genre films. His filmography includes the feature films Radiopiratene, Elevator, and Kings Bay. Writer Aukan helped pen the script for another Netflix film, Troll. Mjönes, who headlines Viking Wolf, has appeared in many well-known foreign films including Kiss Me, A Serious Game, and Tack för Senast. She also may be recognizable as Ulla in Ari Aster's modern horror classic, Midsommar.
Viking Wolf will be released on Netflix on February 3. Check out the official trailer and synopsis below:
Here's the official synopsis for Viking Wolf:
"17-year-old Thale must move with her parents to a small town when her mother gets a job at the local police department. After a student is brutally murdered at a party that Thale attends, she suddenly becomes a key witness. Who, or rather what, was the killer?"