The 2023 Oscar nominations have been released and have been equally exciting and disappointing for viewers. While there have been a few first-time nominees this year that undoubtedly deserve the honor, like Stephanie Hsu and Michelle Yeoh, with her long-overdue nomination for the film Everything Everywhere All At Once that leads the award show this year with 11 nominations. In addition, Angela Bassett was nominated for her role in Black Panther: Wakanda Forever, and this year could see her finally take home an Oscar.
RELATED: 10 Mexican Actors and Actresses Who Made It Big In Hollywood
However, this year's nominations have also provided some snubs. These include snubbing Margot Robbie for her role in the Oscar-nominated film Babylon and the icon Viola Davis being snubbed for her lead role in The Woman King. Some actors are ignored, while others are celebrated every year, and this year is no different.
1

Florence Pugh — 'Don't Worry, Darling'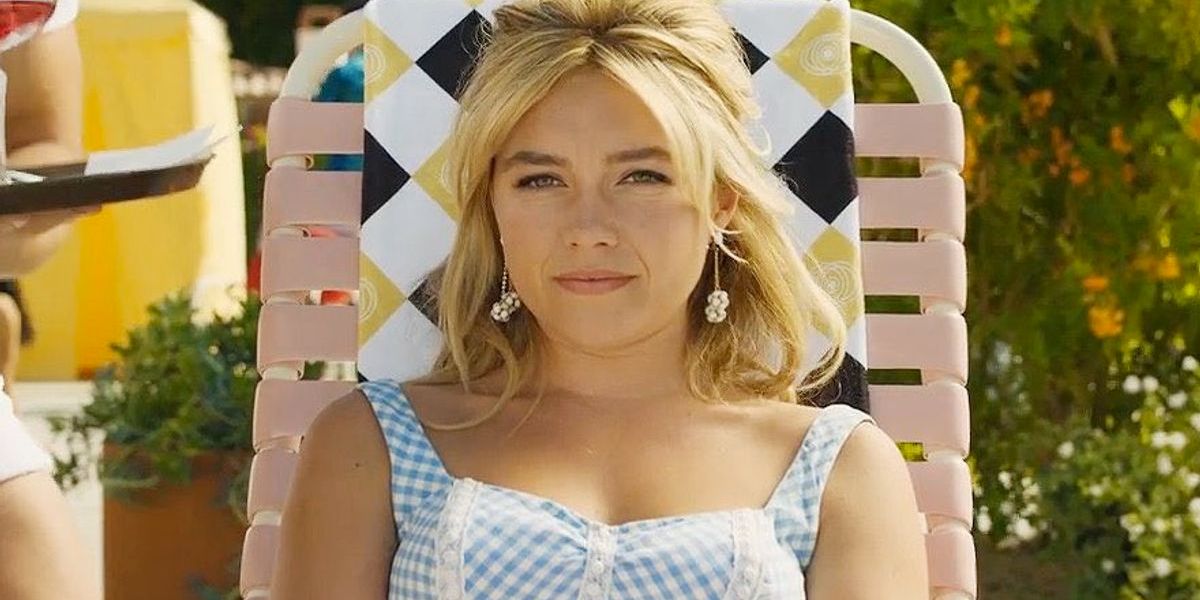 One of the major snubs this year includes no nominations for Olivia Wilde's film Don't Worry, Darling. Florence Pugh was not nominated for her haunting performance in this thriller that follows the lives of residents in the 1950's town of Victory, an experimental company-owned city that the men all work for in top-secret positions. Pugh plays Alice, a woman who starts to see the cracks in her and her husband Jack's (Harry Styles) seemingly idyllic life and starts questioning everything.
Though it could be argued that she was deserving, the Academy chose not to recognize her performance. The hope is that the very talented Michelle Yeoh will be taking home the Best Actress award anyway, but recognizing other amazing actresses with nominations wouldn't hurt.
2

Dolly De Leon — 'Triangle of Sadness'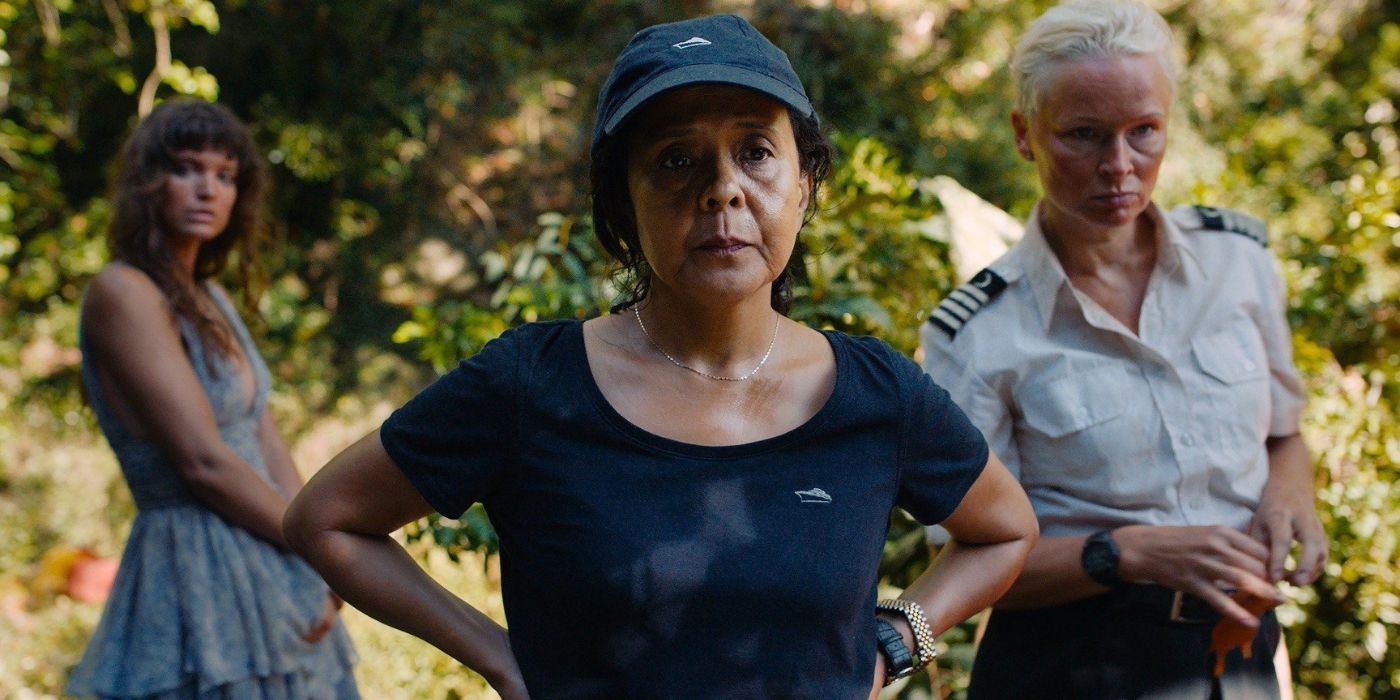 In the hilarious comedy film Triangle of Sadness, a celebrity couple gets invited to a luxury cruise captained by an unhinged man, played by the legendary Woody Harrelson. Though the cruise initially seemed like a good idea with ample chances for photo opportunities, the trip soon becomes a nightmare when everyone ends up on a deserted island. Dolly De Leon plays the savvy Abigail, a cleaner who succeeds in defying overplayed stereotypes. Though she played an impressive part in this film that has garnered her much acclaim, including a Golden Globe nomination, she was not nominated for an Academy Award.
RELATED: 10 Most Iconic Actresses From Hollywood's Golden Age (& Their Best Role)
The film focuses primarily on the overindulgence of the rich and famous, and it is compelling for viewers to see the social dynamics switched when everyone is trapped. Other actors in this Oscar-nominated film include Harris Dickinson and Charlbi Dean Kriek.
3

Danielle Deadwyler — 'Till'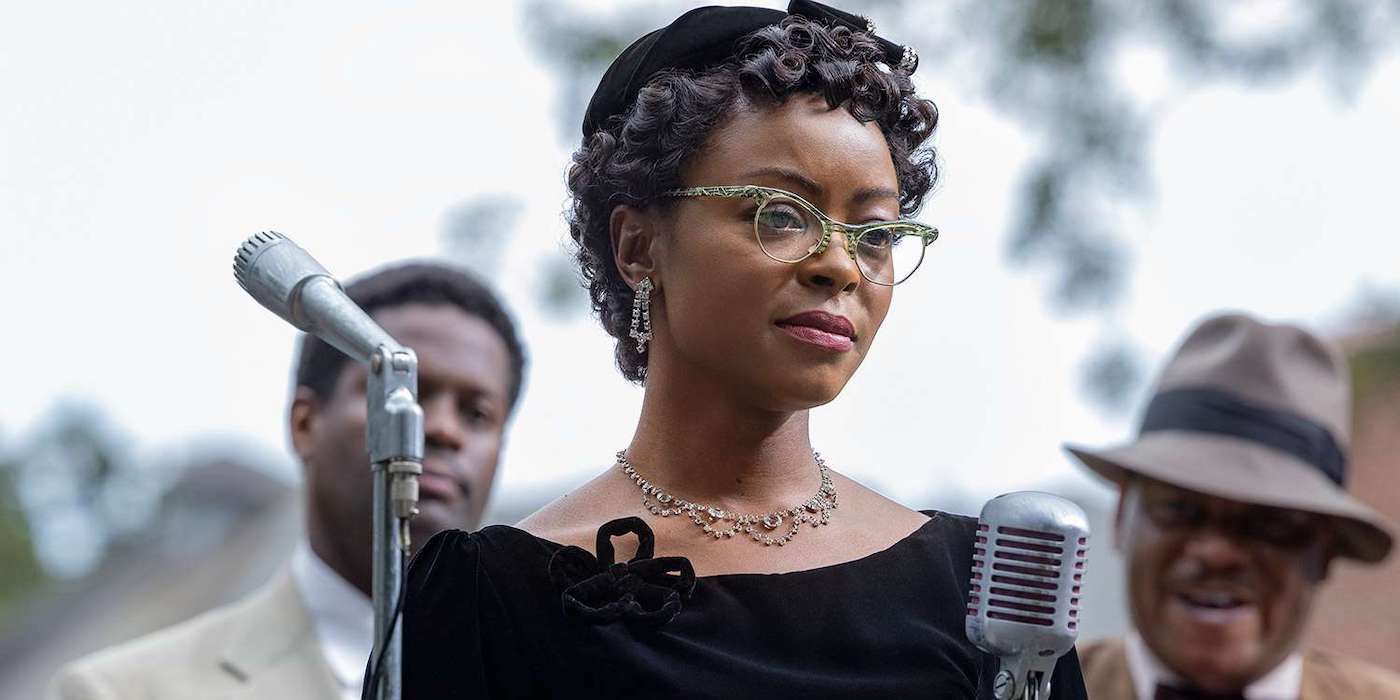 The film Till portrays the true story of the lynching of 14-year-old Emmett Till in Mississippi, which took place while he was visiting family there in 1955. After his brutal and senseless murder, his mother, Mamie Till-Mobley, played by the talented Danielle Deadwyler, begins a relentless fight for justice in her son's name. She even held a public, open-casket funeral so that people all around the nation could see what happened to Emmett.
This haunting and important film was unfortunately snubbed by the Oscars this year, with Danielle Deadwyler not receiving a nomination for her portrayal of Mamie Till-Mobley. Important films like this being ignored while others like The Batman and Avatar: The Way of the Water are praised may leave fans wondering what the Academy is looking for.
4

Lupita Nyong'o — 'Black Panther: Wakanda Forever'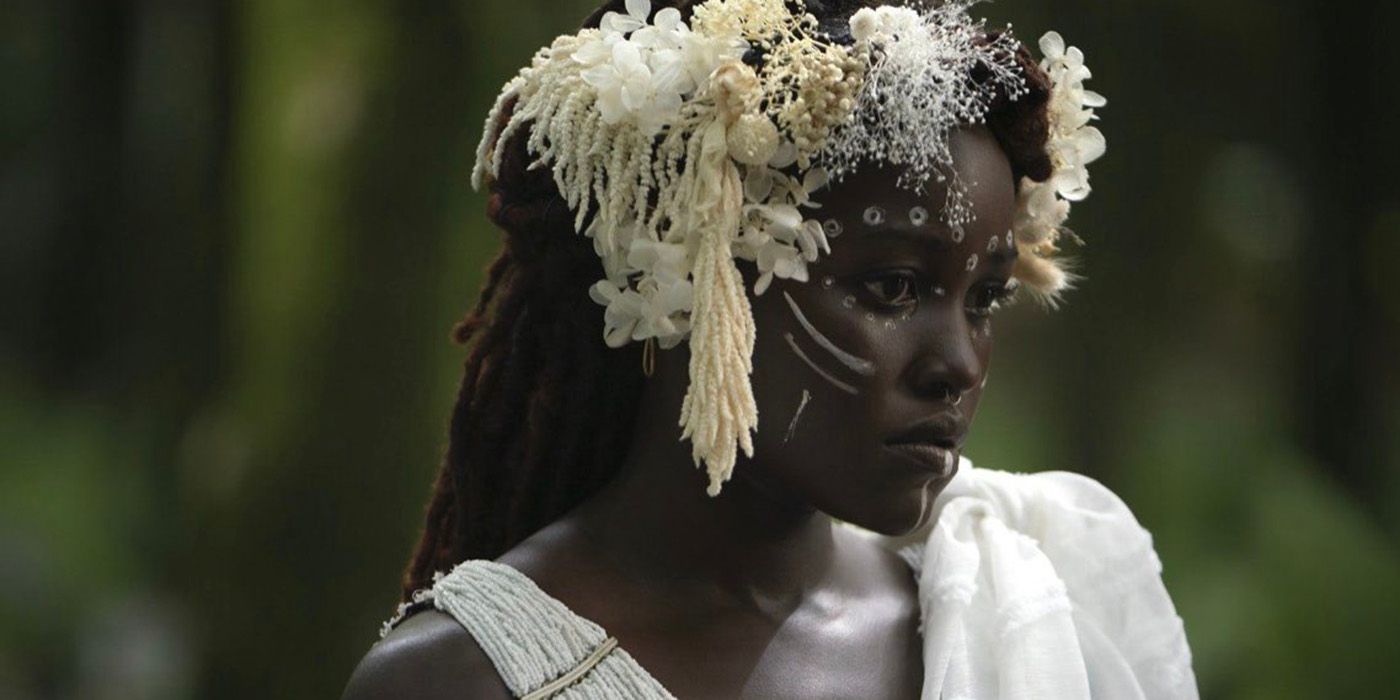 This highly-anticipated sequel to Marvel's Black Panther shows the people of Wakanda mourning the loss of their beloved King T'Challa (the late Chadwick Boseman) and coming face to face with two adversaries seeking to infiltrate their land and take their technologies for nefarious purposes. In Black Panther: Wakanda Forever, viewers see the people of Wakanda fighting fearlessly for their land as they grieve the loss of their leader and try to pave a way forward in the aftermath.
While the Academy recognized Angela Bassett for her role, Lupita Nyong'o's phenomenal performance garnered no recognition. The cast of this film includes Letitia Wright, Winston Duke, Danai Gurira, and Martin Freeman.
5

Lashana Lynch — 'The Woman King'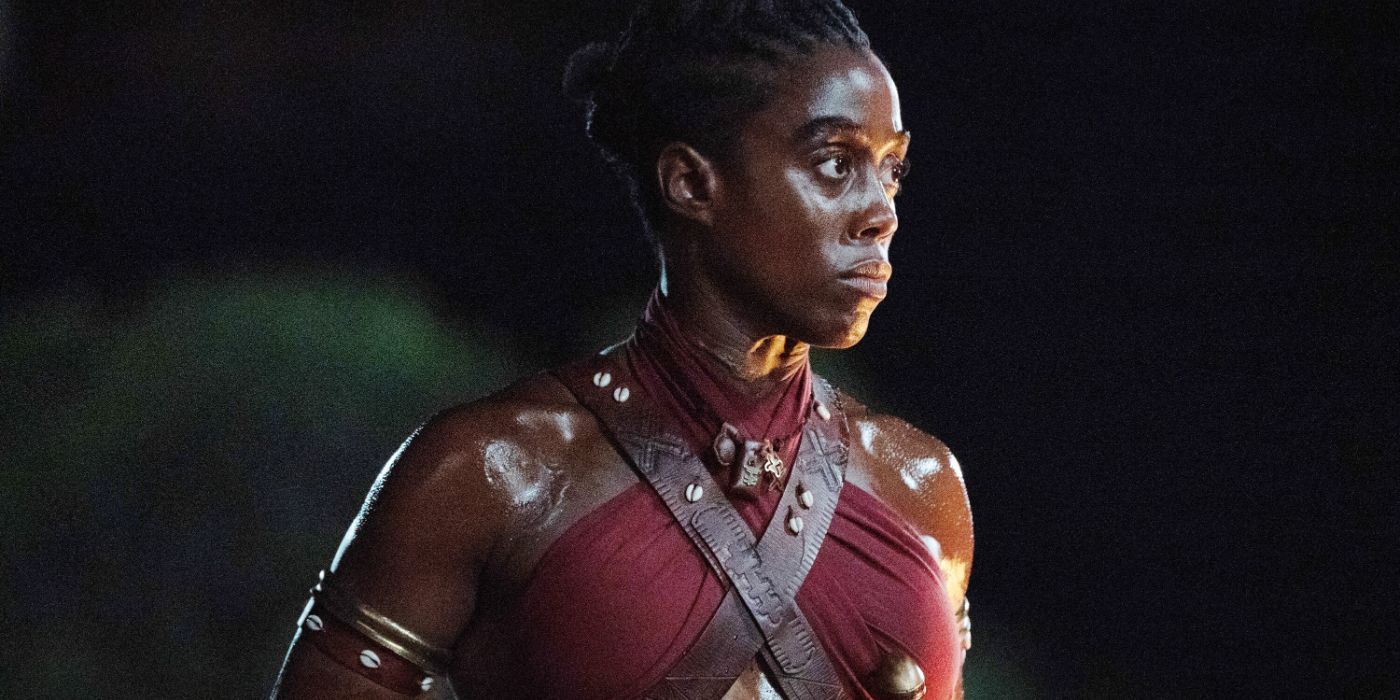 Based on a true story, The Woman King is about the Agojie, a group of warrior women in the African Kingdom Dahomey who are faced with a threat and thus must train a new group of warriors to prepare for their upcoming battle with the Oyo Empire in 1823. In the film, Lashana Lynch plays Izogie, one of the female warriors in General Nanisca's unit, who is played by the talented Viola Davis. These strong women fight fearlessly for their land and people, and the cast was phenomenal in their roles.
RELATED: 10 Best Female Actors Who Made It Big After Hitting The Big 40
Though she played an important character that broke many viewers' hearts, the Academy did not recognize Lashana Lynch with a nomination as many had hoped. The well-received film did not receive any nominations in a surprising snub.
6

Mia Goth — 'Pearl'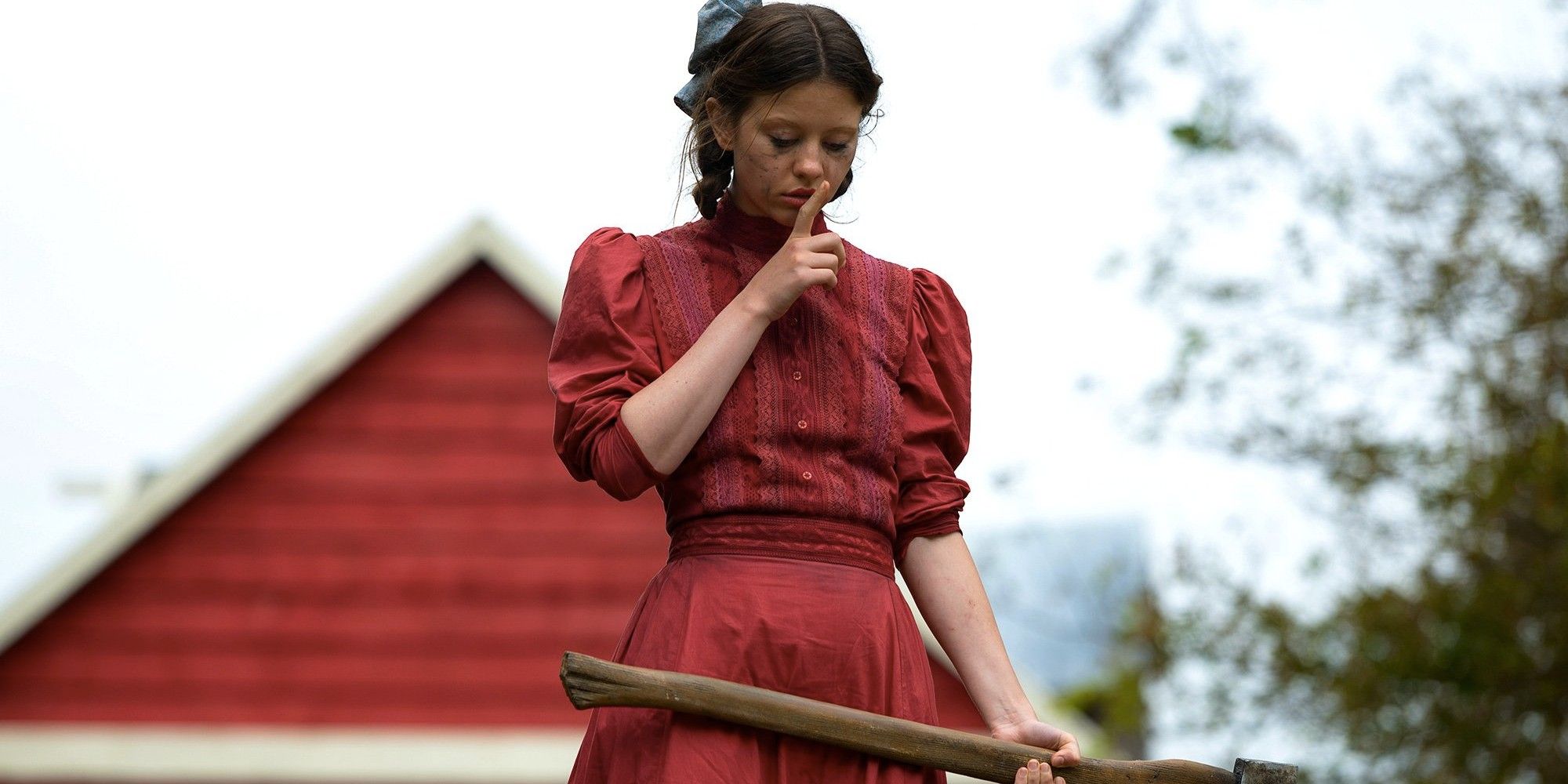 Part of the X film series from director Ti West, the slasher movie Pearl is part two. It follows the villain Pearl from the original film X in her origin story as she tends to her ill father on her family's Texas farm in 1918, far away from the outside world, under the watchful eye of her mother. Trapped in her life, Pearl dreams of becoming a movie star, and viewers can see just how far this character will go to achieve her dreams in this prequel film. One of the most impressive parts of this trilogy is that Mia Goth plays the parts of Pearl (as her younger and older self) as well as the character Maxine.
Though this horror film has been highly acclaimed, Pearl and Mia Goth received no nominations from the Academy as horror movies have received nominations in the past, like the films Get Out and The Sixth Sense; this high-rated film being snubbed might rub some fans the wrong way. The upcoming third installment in this film is titled MaXXXine.
7

Keke Palmer — 'Nope'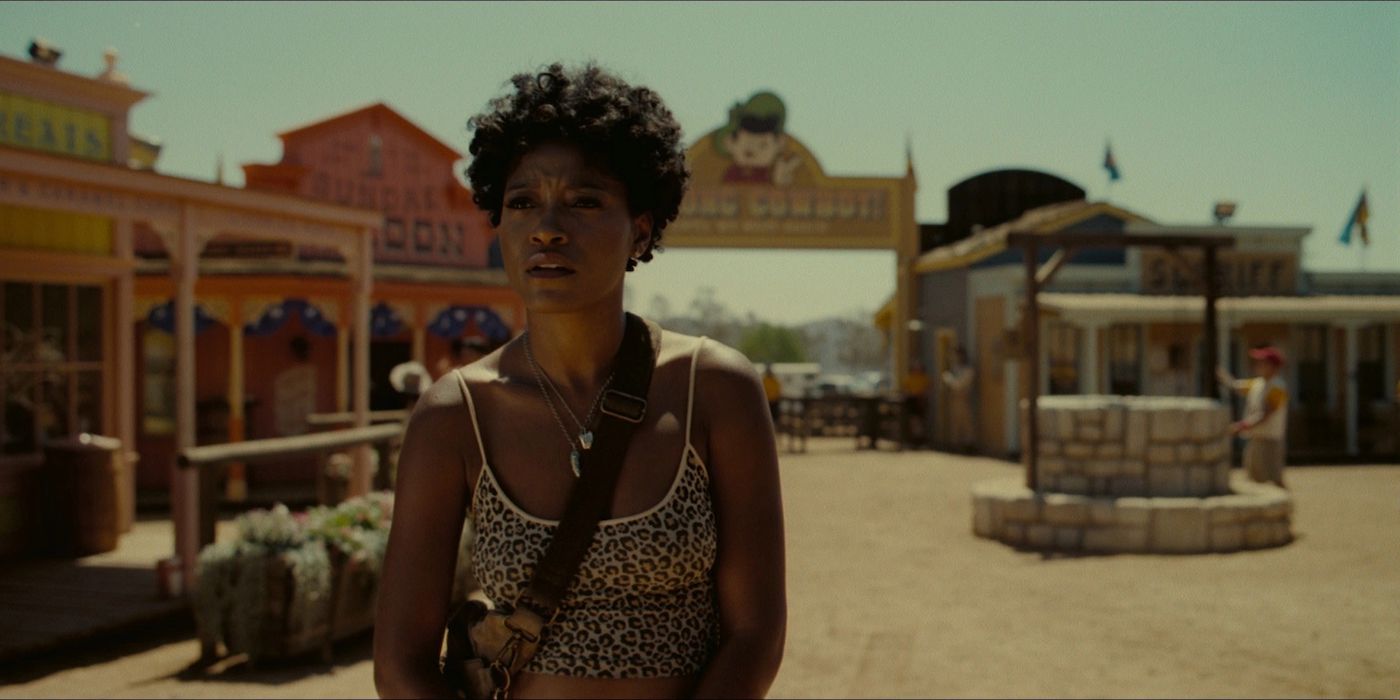 In a snub that many fans took personally, the iconic Keke Palmer was not nominated for her phenomenal performance in Jordan Peele's film Nope. The film, which many viewers loved, did not receive any recognition this year from the Academy. The film follows siblings OJ (Daniel Kaluuya) and Emerald (Keke Palmer) on their California ranch as they uncover something otherworldly in the skies while a nearby theme park owner (Steven Yeun) tries to profit off of it.
RELATED: Essential Keke Palmer Roles to Watch Before 'Nope'
This is another case of a horror movie being snubbed by the Oscars despite its immense popularity among viewers. The controversial nature of the themes underlying the film may be why the Academy chose to ignore it, as it discusses exploitation and capitalism.
8

Regina Hall — 'Honk For Jesus, Save Your Soul'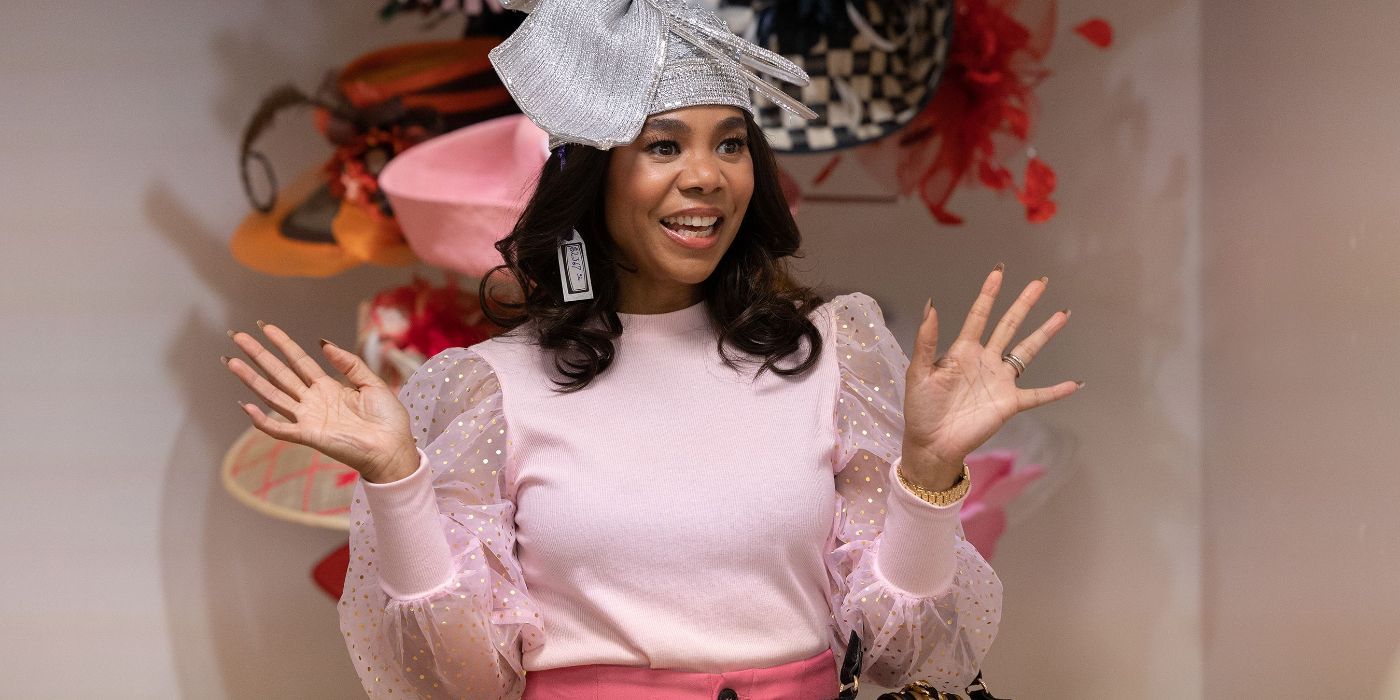 Regina Hall plays one half of a couple alongside Sterling K. Brown in Honk For Jesus, Save Your Soul, which is a clever mockumentary satire that pokes fun at organized religion. Her character is first lady Trinitie Childs, wife of Pastor Lee-Curtis Childs of a Southern Baptist megachurch who have recently faced a major scandal that threatens to end their reign as religious leaders in their community. As the two attempt to rebuild their congregation and reopen their church, they are faced with obstacles in every direction.
Though Regina Hall gave an unforgettable performance, the Academy did not recognize it with a nomination. Other actors in this Jordan Peele-produced film are Nicole Beharie and Conphidance.
9

Margot Robbie — 'Babylon'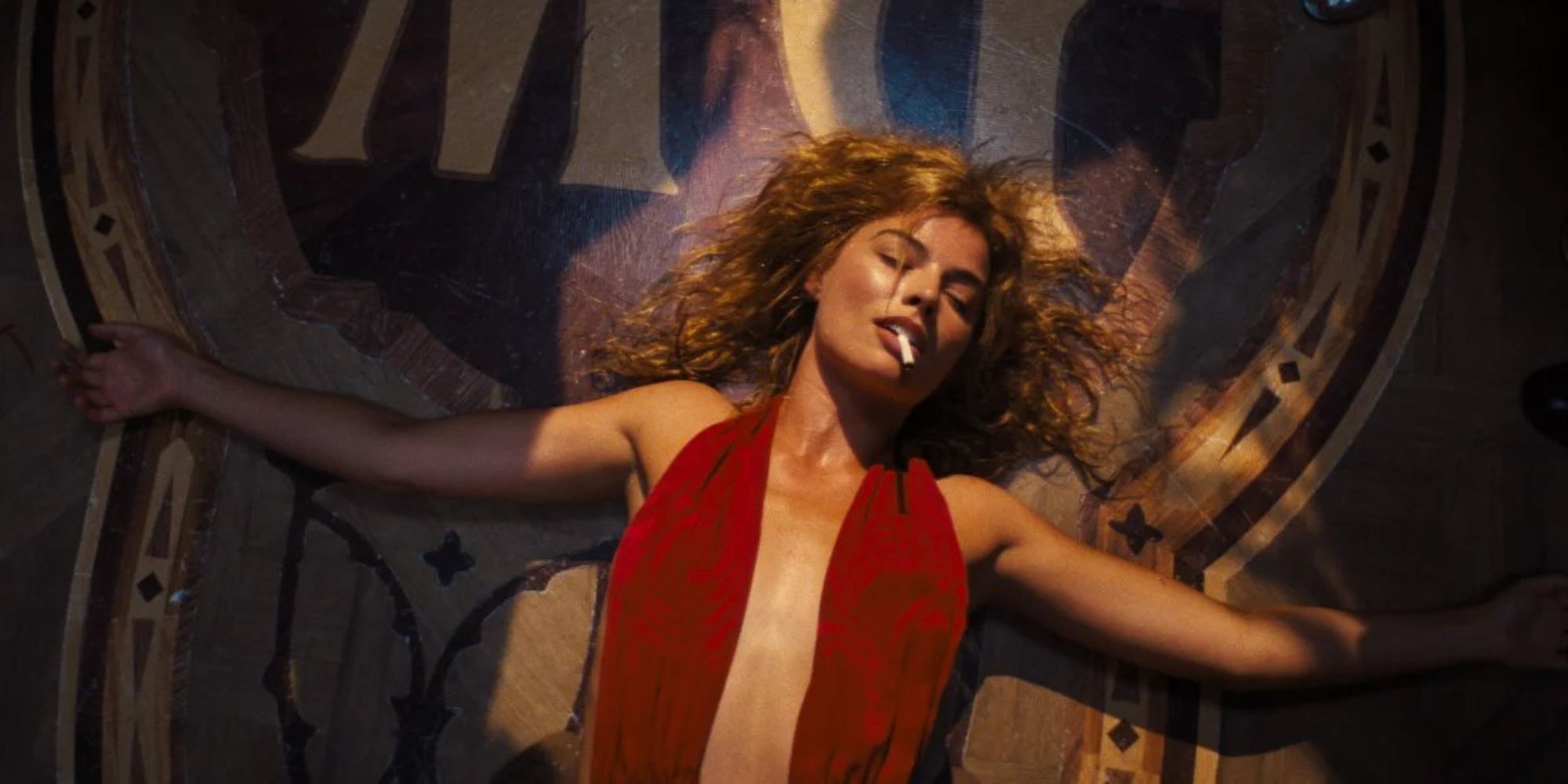 Although the film Babylon was nominated for a few awards at the upcoming Oscars, Margot Robbie was not recognized for her lead role in the dramedy with a nomination. She plays Nellie, an aspiring actress, and the love interest of the lead character, Manny (Diego Calva). The movie focuses on late 1920s Hollywood as it transitioned from silent films to sound films and chronicles the rise and fall of players in the industry.
RELATED: 10 Stellar Margot Robbie Films Every Fan Should See Before 'Babylon'
The cast of this film also includes mega stars like Jean Smart from Hacks, Max Minghella from The Handmaid's Tale, and the iconic Tobey Maguire. None of the talented actors in the film received any individual nominations.
10

Viola Davis — 'The Woman King'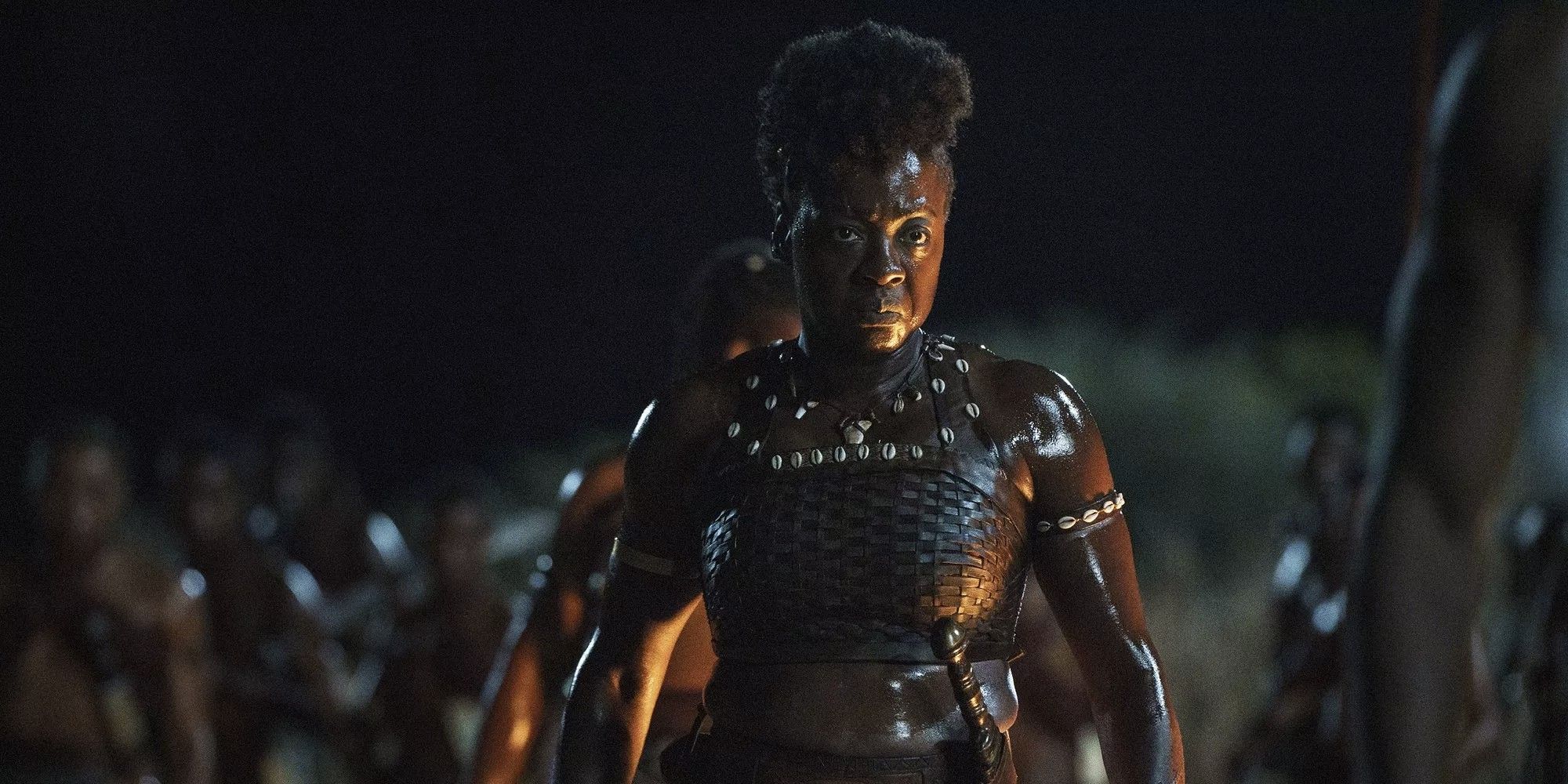 Arguably the biggest snub of this year's Oscar nominations would be the Academy not recognizing the amazing performance of Viola Davis in The Woman King. In the well-received and fan-loved film, the fierce and powerful all-female Agojie warriors led by General Nanisca (Davis) must defend themselves against new dangerous enemies that seek to upset their way of life. Inspired by real events, the story takes place in the 1800s in Dahomey, the African Kingdom.
Many expected the Academy to recognize Viola's impressive performance, but she was snubbed. The amazingly talented cast of The Woman King also includes Lashana Lynch, as well as Thuso Mbedu and John Boyega, star of the recent Star Wars films, as King Ghezo.
KEEP READING: 10 Method Actresses Who Refuse To Break Character