Cleopatra Coleman Praises Zack Snyder's Enthusiasm
Rebel Moon is Zack Snyder's answer to the space opera genre and, much like the franchise that inspired him, the project will see aspects of Akira Kurosawa's Seven Samurai given a sci-fi spin. Earlier this month, Netflix revealed that the film will arrive on the streamer later this year, and with the all-star cast that Snyder has assembled for the film—we're excited to see it. At the Sundance Film Festival, Collider's own Perri Nemiroff caught up with one of those stars, Cleopatra Coleman, who was there to promote her upcoming film, Infinity Pool.
After a very fun interview with the cast of Infinity Pool, Nemiroff pulled out a handful of challenging questions for her interviewees, including one aimed at Coleman to get her discussing Synder's film. Nemiroff pointed out that Rebel Moon was a story that Snyder originally conceived as a Star Wars pitch, which led her to wonder if Coleman could tease what fans of that franchise and others like it will get from the film. Coleman joked that the question was a tough one to answer, but after a moment of deliberation she spoke to Snyder's uniqueness as a director, saying:
There's really not much that I can say, but I will say that Zack is another director that really enjoys what he does. He comes at it with such enthusiasm, he's camera operating, he's in the trenches with everyone, and it's a fantastical world that he's created. I think people are gonna really love the action. The actors worked extremely hard on the stunts and it's going to look really beautiful. It's gonna be epic. That's all I can really say. I can't give it away. [Laughs]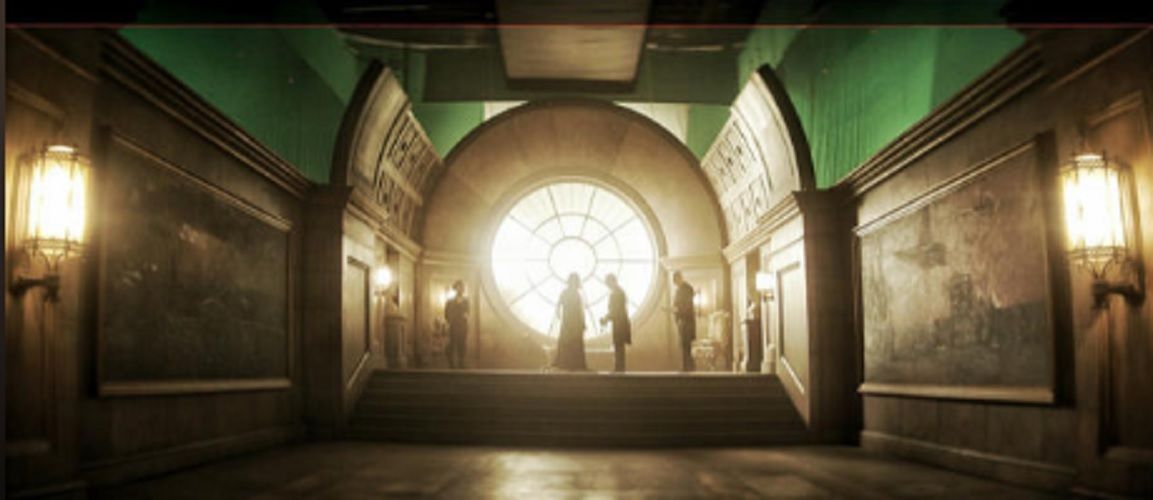 RELATED: 'Rebel Moon': Plot, Cast, Filming Details, and Everything We Know so Far About Zack Snyder's Sci-Fi Epic
Following the success of Snyder's Army of the Dead at Netflix, Rebel Moon was brought to life thanks to the first look deal between Snyder's The Stone Quarry and the streamer, who was quick to greenlight the space opera and give a new lease on life to the concept of a battle-torn world set in a galaxy far, far away. Even ahead of the film's debut, it seems that Netflix seems confident that Rebel Moon will be the launch point for a sprawling franchise of their own, as a report from August 2022 indicated that Rebel Moon Part 2 is already in the plans at the streamer.
Who Else Is Working on Rebel Moon
In addition to being the director of the project, Snyder reunites with Shay Hatten (John Wick: Chapter 3 – Parabellum), who the filmmaker worked with to write Army of the Dead, and Kurt Johnstad (Atomic Blonde), who wrote the script for 300 alongside Snyder in 2005, to serve as the co-writers on the upcoming feature. Snyder also serves as a producer on the film alongside Deborah Snyder, Wesley Coller, and Eric Newman. Both Hatten and Johnstad are executive producers on the project along with Bergen Swanson and Sarah Bowen.
Along with Colman and Boutella, the all-star ensemble cast for the film includes Anthony Hopkins, Djimon Hounsou, Ed Skrein, Charlie Hunnam, Bae Doona, Michiel Huisman, Ray Fisher, Jena Malone, Cary Elwes, Stuart Martin, Kingston Foster, Corey Stoll, Alfonso Herrera, Ingvar Sigurdsson, Fra Fee, Staz Nair, Sky Yang, Rhian Rees, E. Duffy, and Charlotte Maggi.
Rebel Moon will premiere on Netflix on December 22, 2023. You can read the official synopsis for the upcoming film down below and watch our interview with Coleman above in the player.
When a peaceful colony on the edge of the galaxy finds itself threatened by the armies of the tyrannical Regent Balisarius, they dispatch a young woman with a mysterious past named Kora to seek out warriors from neighboring planets to help them take a stand.
Special thanks to our 2023 partners at Sundance including presenting partner Saratoga Spring Water and supporting partners Marbl Toronto, EMFACE, Sommsation, Hendrick's Gin, Stella Artois, mou Footwear, and the all-electric vehicle, Fisker Ocean.