Current 90 Day Fiancé Couples Viewers Think Should Break Up
While fans have wanted some 90 Day Fiancé franchise couples to work through their differences, there are a number of franchise couples that viewers find deeply incompatible. Since the franchise first launched in 2014, dozens of couples have been introduced into the 90 Day Fiancé franchise, on spin-off shows such as 90 Day Fiancé: Before the 90 Days, However, viewers are actively rooting for a number of duos to call it quits for good in 2023.
The extended 90 Day Fiancé franchise focuses on international romances, which often involve foreigners traveling to the US to settle down with their American partners. However, Americans are sometimes filmed as they move abroad for love. Viewers are offered a firsthand glimpse at cultural adjustments, as well as relationship issues between franchise couples. At times, fans believe that couples are better off separated. These opinions usually surface due to one half of the pair being obnoxious, abusive, or controlling. Over the years, this has led to 90 Day Fiancé fans hoping for the divorces of cast members.
Related: Unpopular 90 Day Fiancé Fan Opinions About Franchise Cast Members
Varya Malina & Geoffrey Paschel
Varya Malina has been with Geoffrey Paschel since Before the 90 Days, to the shock of 90 Day Fiancé franchise fans. Varya revealed that she was still with Geoffrey after he received an 18-year prison sentence for assaulting and kidnapping his ex. She has since loudly declared her support for him, visited him, and raised money to try and have him freed. 90 Day Fiancé fans were shocked that Varya would stand by a violent criminal and abuser of women. On one of Varya's Instagram posts, an exasperated fan said, "JUSTICE has been served. Go back to Ukraine and grow up!"
Many viewers have urged the Russian woman to leave Geoffrey. They've put her on blast for refusing to believe in his guilt. Varya has often been slammed by 90 Day Fiancé fans for not leaving the abusive man. She continues to campaign for him.
Angela Deem & Michael Ilesanmi
Angela Deem and Michael Ilesanmi have a long saga in the 90 Day Fiancé franchise, and they most recently appeared on 90 Day Fiancé: Happily Ever After? season 7. Angela lied about wanting kids (and being able to have them), despite knowing how important becoming a parent is to her Nigerian husband. She has consistently abused Michael on TLC, including on Happily Ever After. Angela berates others, and also has a violent streak. In addition, she is extremely controlling, and once tried to track Michael's phone illegally. Many 90 Day Fiancé fans are shocked that Michael is still with Angela. Viewers have urged him to dump her and find a partner his own age who does want children.
Eric Rosenbrook & Leida Margaretha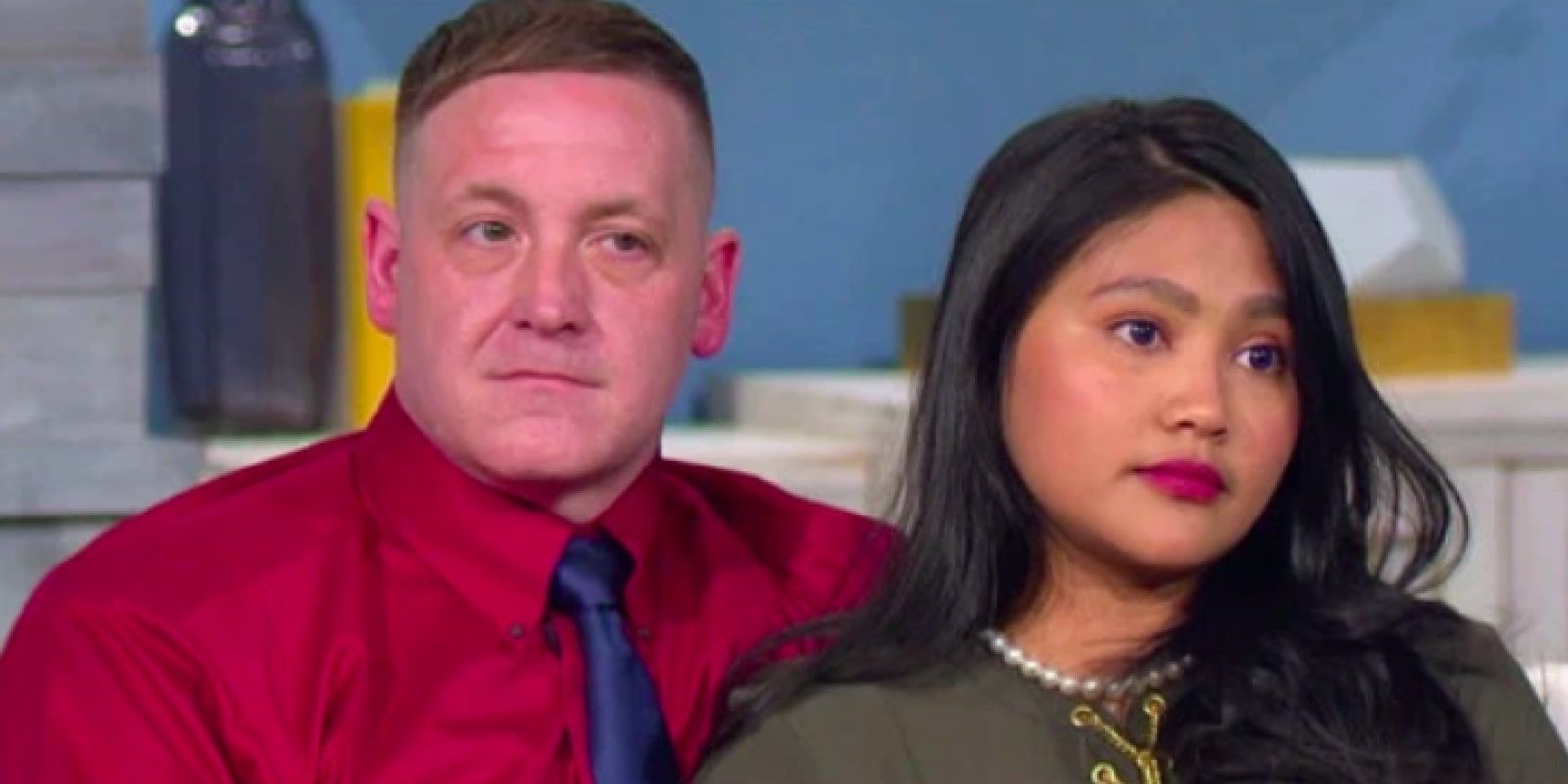 Eric Rosenbrook and Leida Margaretha from 90 Day Fiancé season 6 will always have franchise notoriety, even though they now live very low-key lives, far away from the TLC spotlight. Leida is often considered the most hated woman in the franchise, as she infamously kicked Eric's teenage daughter out of the home they shared, and obtained a restraining order against her. Viewers were furious that Eric stuck by Leida and backed her decisions. Although the couples hasn't caused drama since a domestic incident in 2019, some franchise fans are still angry at Eric for staying with someone who treated his daughter so terribly. However, other 90 Day Fiancé fans think that the loathed franchise alums deserve each other.
Related: Where To Find 90 Day Fiancé: The Other Way Season 4 Cast In Instagram
Mark & Nikki Shoemaker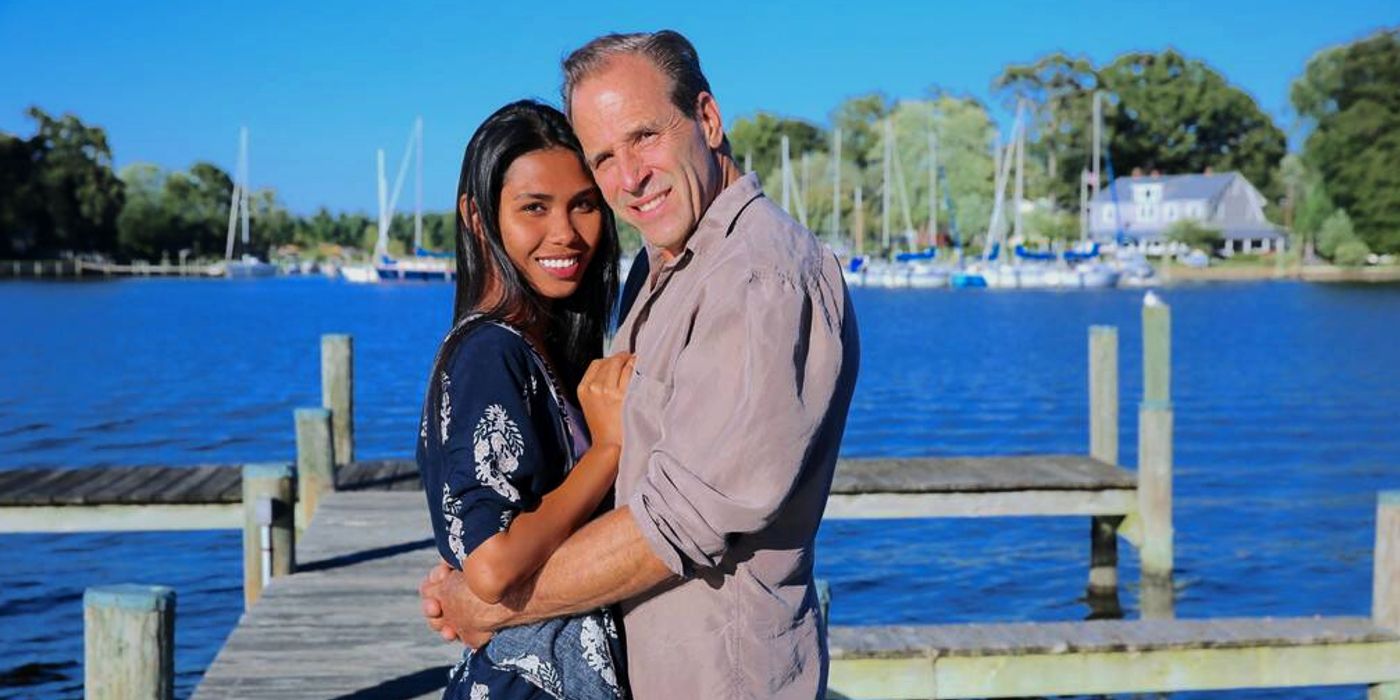 Mark and Nikki Shoemaker from season 3 are another 90 Day Fiancé franchise couple that viewers believe should break up. Last March, Mark actually filed for divorce from Nikki, who was just 19 when she married Mark, who was then 58 years old. However, he never went through with the separation. Fans were worried about Nikki for years, and still question her welfare, as they now know that she is still with Mark. The American father came across as extremely particular and controlling. He wanted to dominate Nikki's life, including choosing her outfits. Franchise viewers have wanted Nikki to break free from Mark since they first appeared together, but the duo appears to still be living together.
Big Ed Brown & Liz Woods
Like Angela and Michael, Big Ed Brown and Liz Woods are another chaotic 90 Day Fiancé franchise couple who appeared on Happily Ever After season 7. Big Ed is known as a major franchise villain who has consistently mistreated his partners. Big Ed and Liz fight constantly, and often resort to low-blow insults during their arguments, as they are intent on wounding each other emotionally. Big Ed has dumped Liz nearly a dozen times, even though she craves stability for her daughter, whom she doesn't have custody of.
Big Ed most was recently seen gaslighting Liz during the Happily Ever After Tell-All, as he refused to take responsibility for his behavior, and blamed all of his lies and deceptions on Liz. Fans are frustrated with Liz for continuing to take Big Ed back when she deserves far better. An irritated fan admonished Liz on Instagram, writing, "What you allow will continue. Please love yourself and your daughter enough to walk away and know you deserve so much better."
Ben Rathbun & Mahogany Roca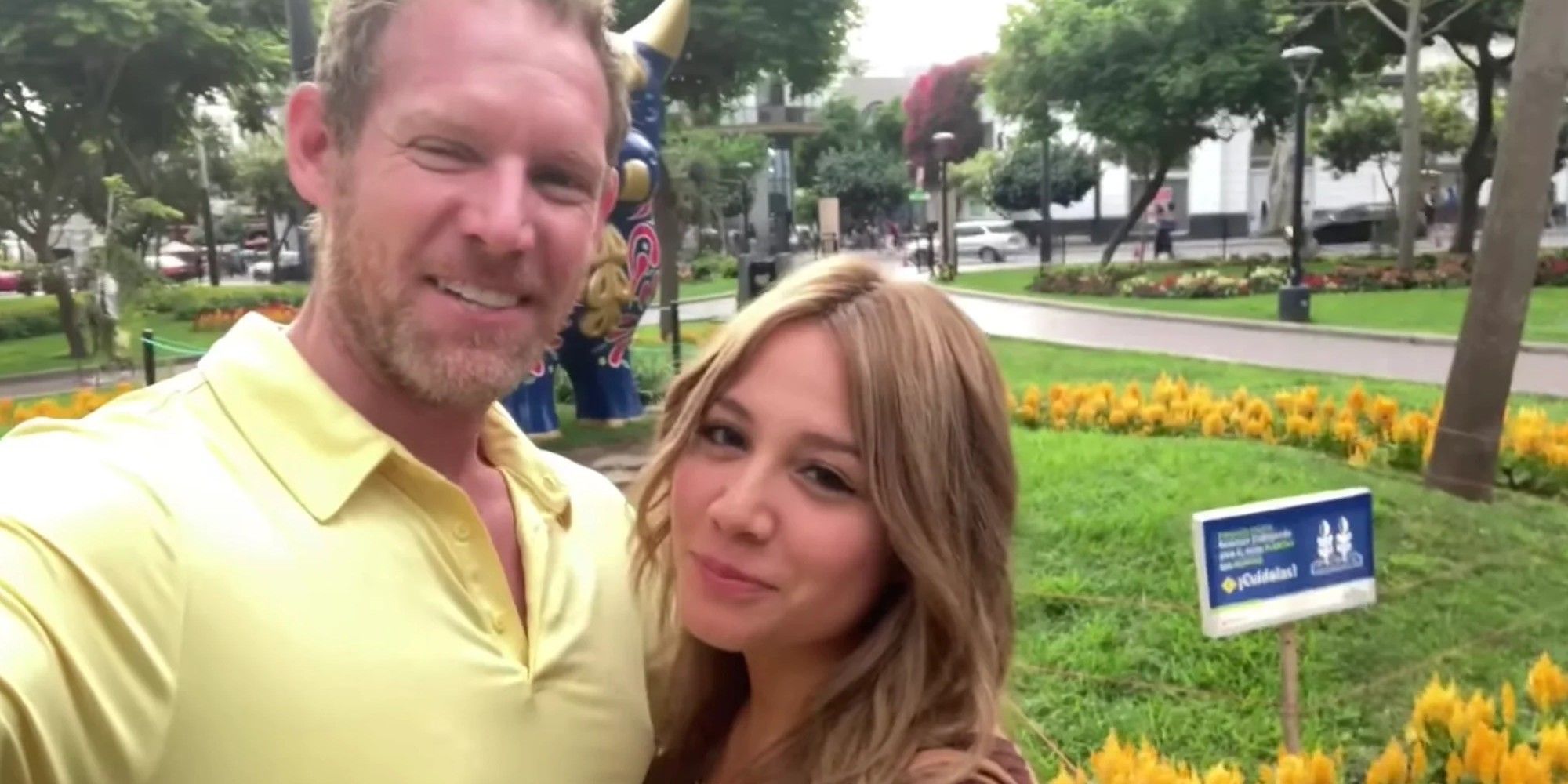 Ben Rathbun and Mahogany Roca shocked 90 Day Fiancé fans by reuniting after Before the 90 Days. The couple aired a bizarre and uncomfortable relationship, as Ben is three decades Mahogany's senior, and believes that God sent her to him. Meanwhile, Mahogany acted so strangely that viewers wondered if she was an actress. She also consistently lied about her life. Ben appeared to make Mahogany very uncomfortable, although she reconciled with him after filming. The duo went to Spain in October, and appear to still be dating. The pairing is very confusing, and a lot of people want Ben and Mahogany to split up. On Instagram, one fan accused Mahogany of being in the relationship due to clout chasing, writing, "So this was it all the time, exposure."
Related: Everything To Know About Mahogany Roca's Post 90 Day Fiancé Glow Up
Bilal Hazziez & Shaeeda Sween
Bilal Hazziez and Shaeeda Sween joined the franchise during 90 Day Fiancé season 9, before returning for Happily Ever After season 7. Shaeeda and Bilal agreed to have a child together, although many viewers think that they should seek a divorce instead. While fans loathed Bilal from the start, many viewers have also started disliking Shaeeda. Fans find Bilal controlling and manipulative, because of his pranks and refusal to open a joint bank account. However, some viewers also think that Shaeeda is deeply flawed, and possibly a user. Regardless, it's clear Bilal and Shaeeda can't communicate well, don't share the same goals, and don't fully trust one another. Many 90 Day Fiancé fans think they should consider splitting, rather than conceiving.
More: 90 Day Fiancé HEA Season 7 Cast Who Could Continue In The Franchise
Sources: Varya Malina/Instagram, Liz Woods/Instagram, Mahogany Roca/Instagram