10 Underrated Movies Recommended by Ari Aster
Ari Aster's upcoming surrealist horror Beau is Afraid, starring Joaquin Phoenix, is already one of the most anticipated movies of the year. It looks likely to continue Aster's unbroken streak of terrific work. His feature debut Hereditary, combining slow-burn horror with family drama, established him as a talent to watch. He built upon this with his sophomore project, the sunlit folk-horror Midsommar starring Florence Pugh. His distinctive style, horrifying imagery, and realistic characters place him at the forefront of contemporary horror directors.
RELATED: 'Beau Is Afraid': Release Window, Cast, and Everything We Know so Far About the Joaquin Phoenix-Ari Aster Film
Over the years, Aster has gushed about dozens of movies and their influence on him. Some of his favorites are brutal horrors, as one would expect, but he's also a fan of romantic comedies, experimental films, and fantasy. His recommendations are sure to include some gems for his fans to enjoy.
1

'A Matter of Life and Death' (1946)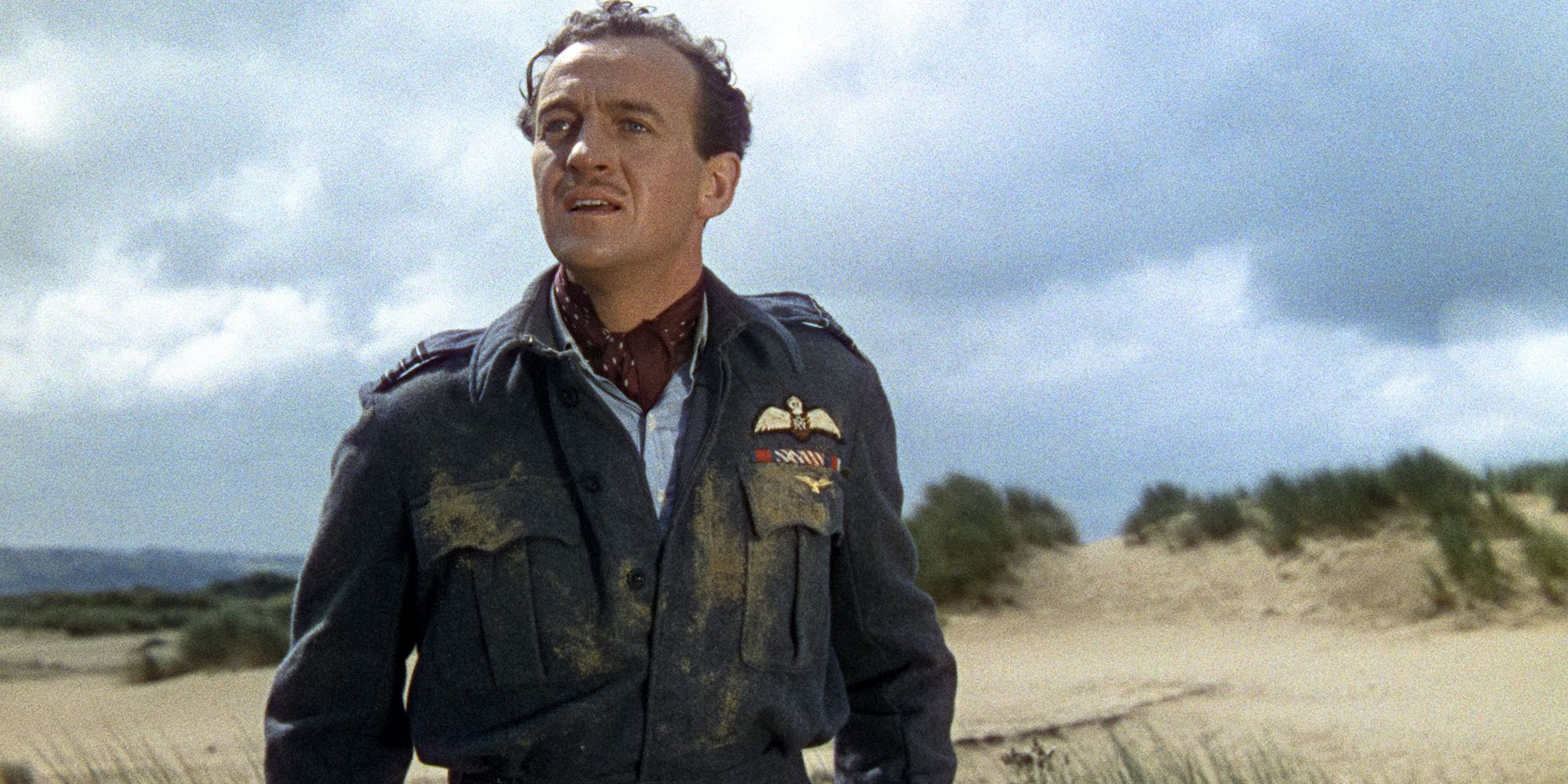 A Matter of Life and Death is a fantasy film directed by Michael Powell and Emeric Pressburger. It tells the story of a British pilot (David Niven), who survives a plane crash during World War II. He falls in love with a woman (Kim Hunter) he meets on the ground but soon ends up fighting for his life before a magical court.
RELATED: 'Hereditary' Ending Explained: What the Hell Happened?
Aster is a big admirer of Powell and Pressburger's entire filmography, in particular their use of locations and set design. Aster said he looks to their work for guidance when directing, and that they helped him to fall in love with set design.
2

'In the Mouth of Madness' (1994)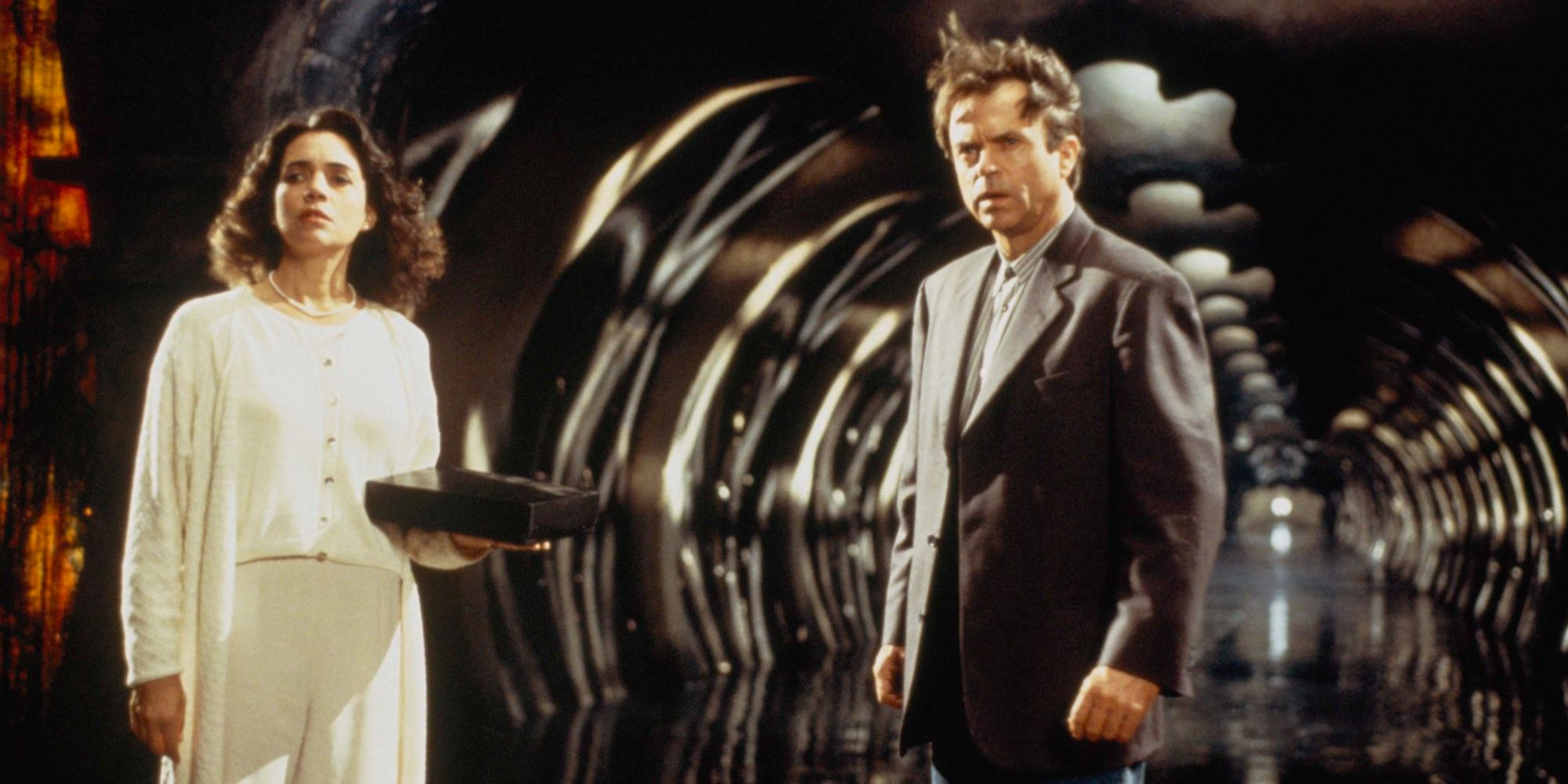 In the Mouth of Madness is a horror directed by John Carpenter. An insurance investigator (Sam Neill) is sent to look into the disappearance of a horror novelist (Jürgen Prochnow). In the process, he becomes entangled in a much larger conspiracy involving the supernatural.
RELATED: 10 Best A24 Horror Movies, According to IMDb
While far from Carpenter's best work, the film is notable for the way it draws on the work of H.P. Lovecraft. The monsters designed by Industrial Light & Magic are also top-notch. Aster once namedIn the Mouth of Madness as one of the films that had influenced him the most, alongside The Thing, Rosemary's Baby, A Brighter Summer Day, and The Piano Teacher.
3

'The Tales of Hoffmann' (1951)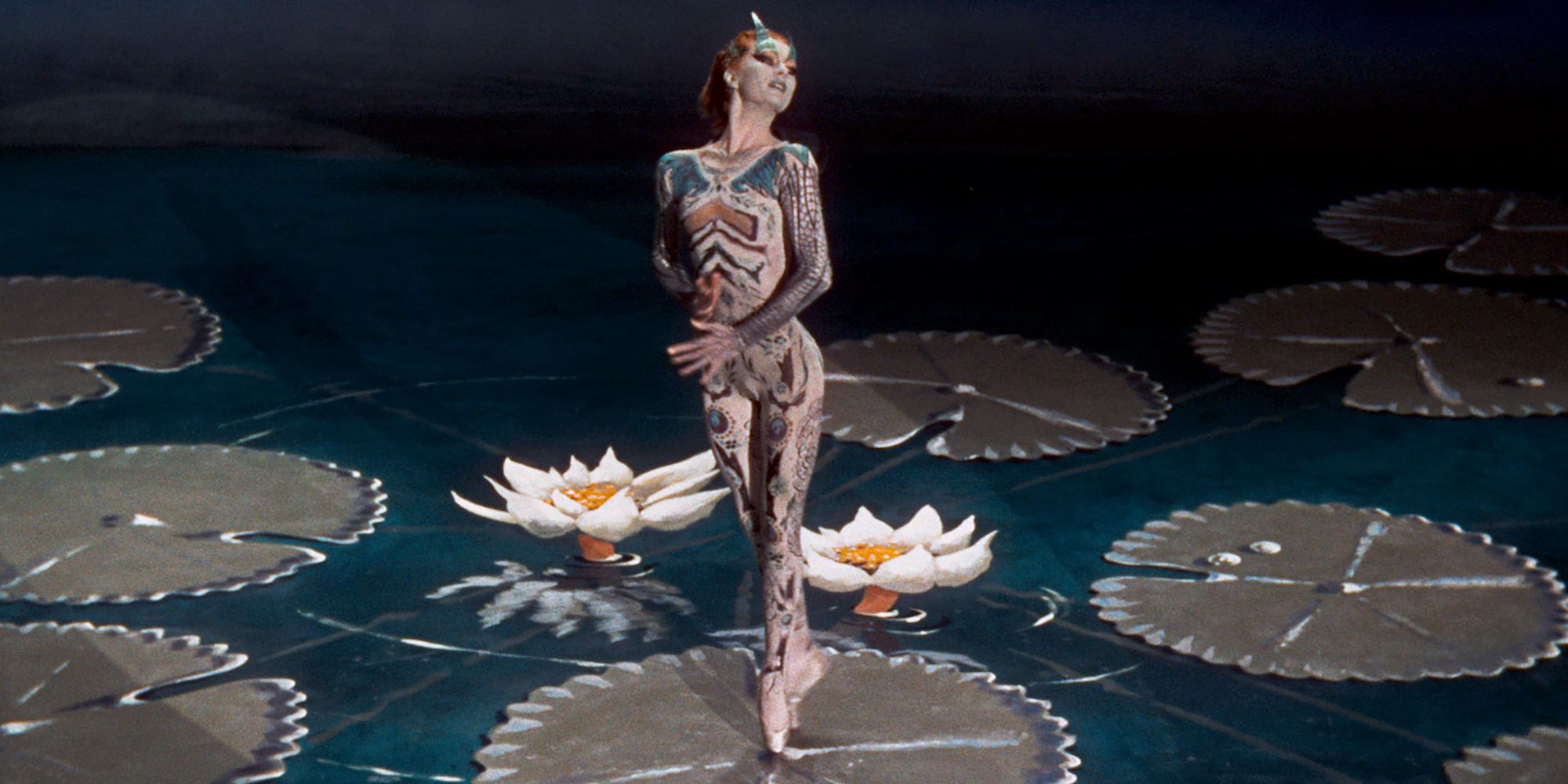 The Tales of Hoffmann is another fantasy film by directors Powell and Pressburger. Poet Hoffmann (Robert Rounseville) reflects on his life, particularly his relationships with three women. It's a work of magical realism, blending drama with fantasy elements and vivid imagery.
It was made using three-strip technicolor, an early color film technique popular between the 1930s and 1950s. It was a major influence on the aesthetic of Midsommar. "We were really pursuing this three-strip technicolor look," Aster has said, "and so Black Narcissus and The Tales of Hoffmann were really on my mind […] The idea was not to make it look like those films, but to go for what three-strip technicolor looks like when you close your eyes and think about it, as opposed to what it actually looks like on screen."
4

'The Color of Pomegranates' (1969)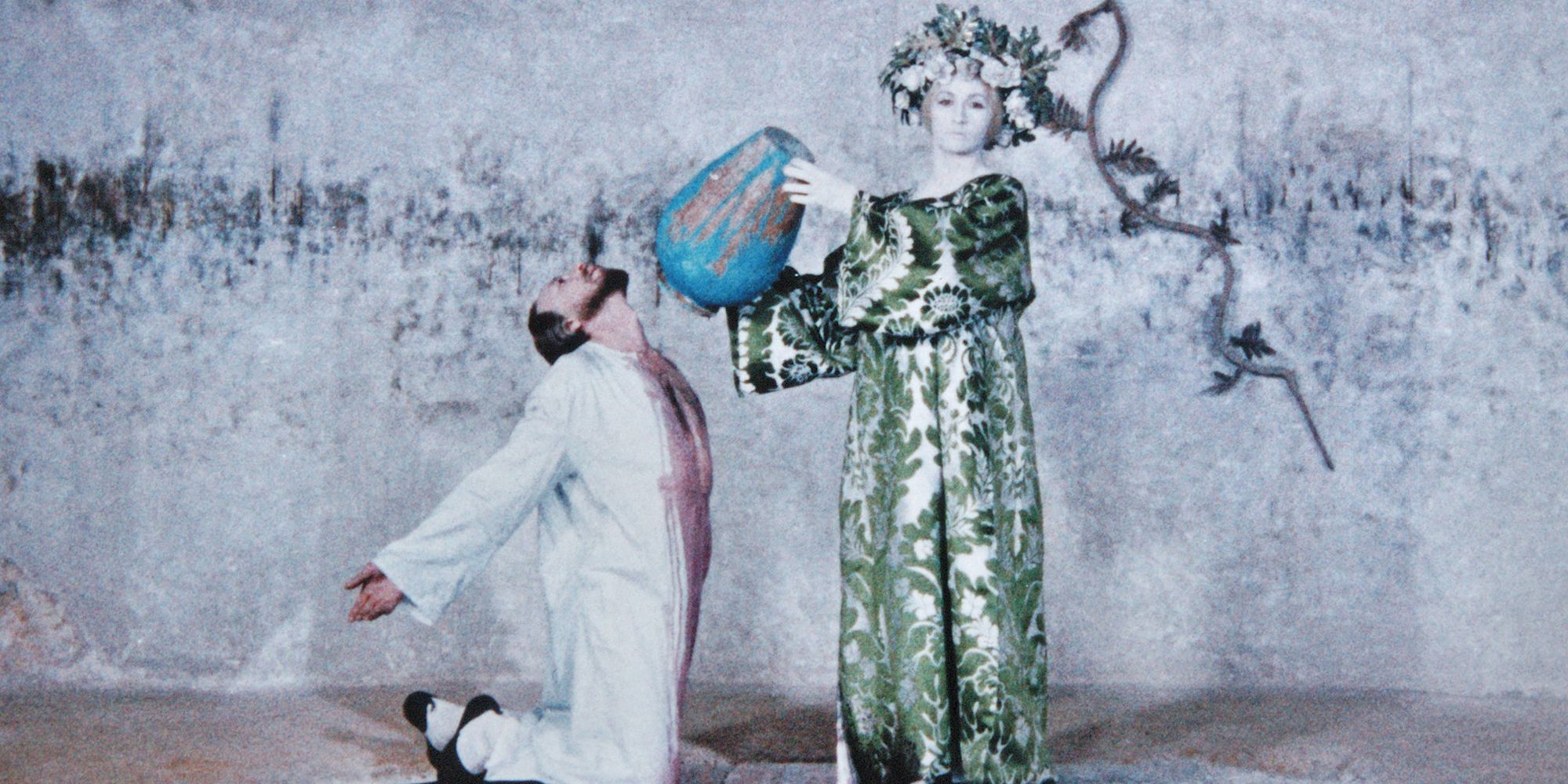 The Color of Pomegranates is an experimental movie by Armenian Soviet director Sergei Parajanov, who also made Shadows of Forgotten Ancestors, widely considered a landmark of Ukrainian cinema. The movie dramatizes the life of 18th-century Armenian poet Sayat Nova. However, it makes use of symbolic and metaphorical imagery rather than being realistic.
While preparing to shoot Midsommar, Aster playedThe Color of Pomegranates for production designer Henrik Svensson. Svensson drew inspiration from the film for the look of the Swedish village where the cultists live.
5

'Save the Green Planet' (2003)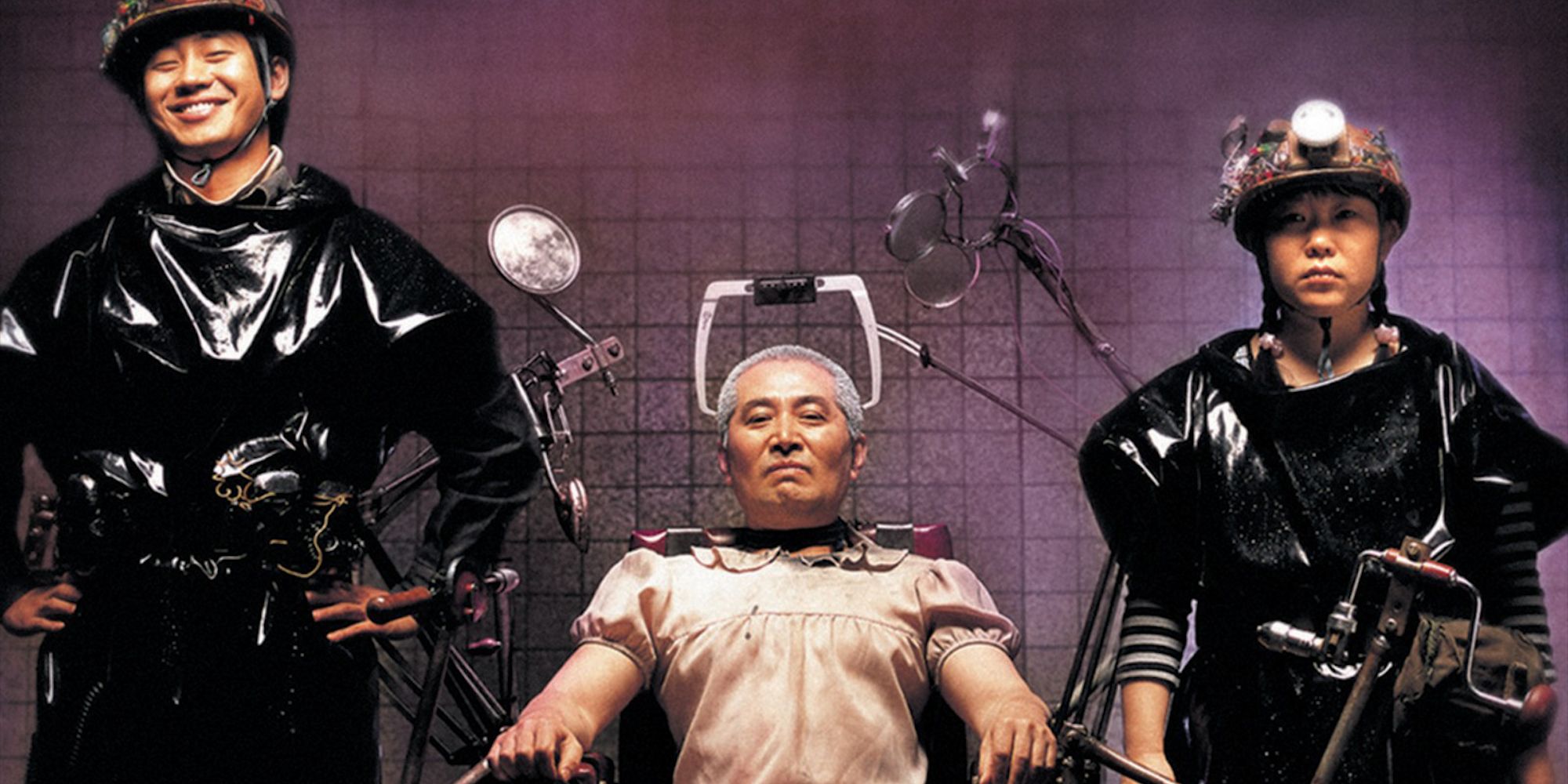 Save the Green Planet! is a South Korean sci-fi about Lee Byeong-gu (Shin Ha-kyun), a man who is convinced that aliens are planning to take over the Earth. He kidnaps a pharmaceutical executive whom he believes is a high-ranking alien and holds him hostage. The film blurs the line between reality and delusion and keeps the audience guessing as to whether Lee is right, or just insane.
Aster has expressed admiration for Korean cinema, especially directors Lee-chang Dong and Bong-Joon ho. "I love how they juggle tones," he says. In particular, Aster says that Save the Green Planet! inspired the ending of Midsommar. At one point, Aster was set to produce a remake of the film, although this hasn't yet come to fruition.
6

'I Know Where I'm Going!' (1945)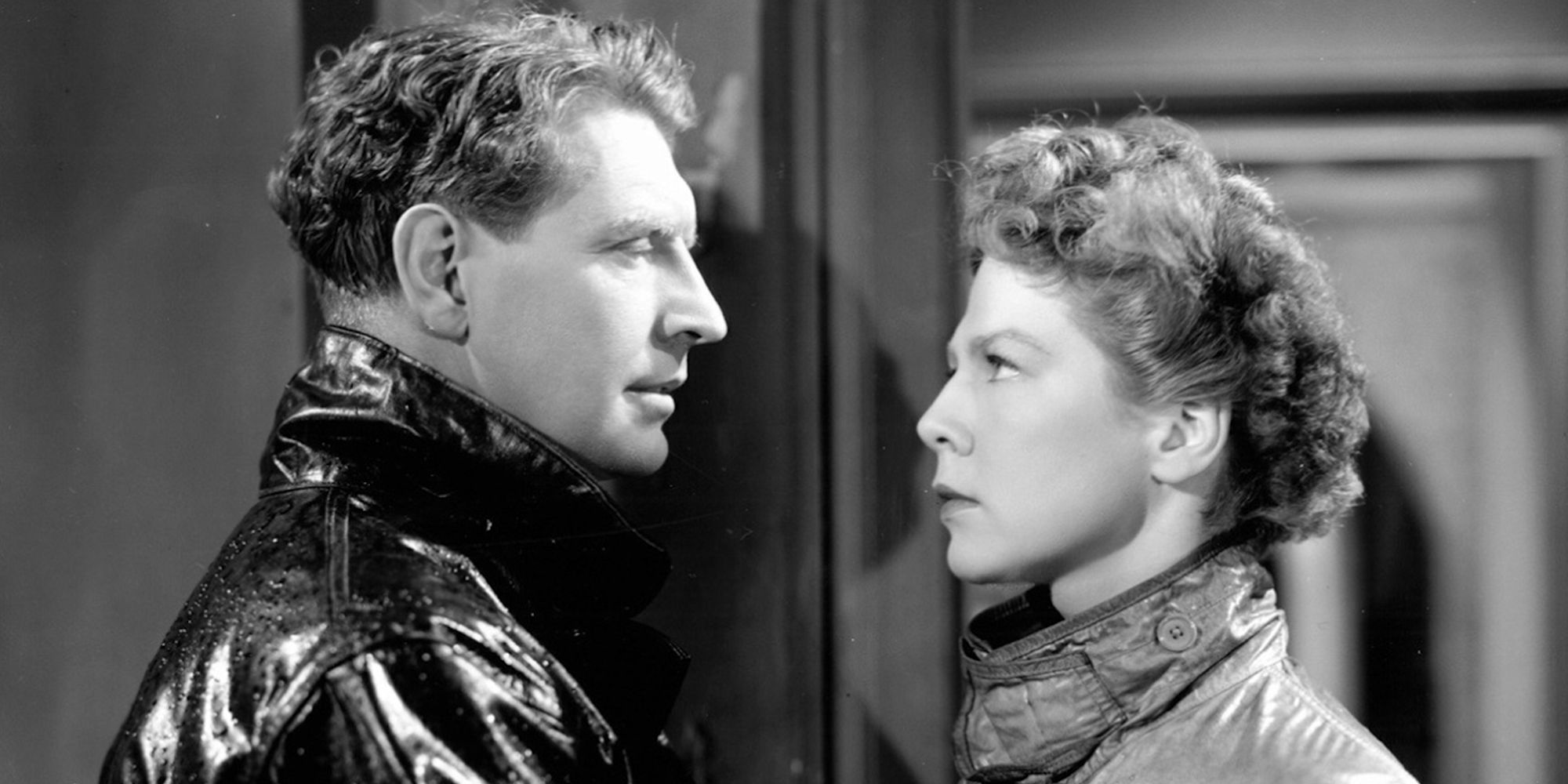 I Know Where I'm Going! is yet another film directed by Michael Powell and Emeric Pressburger, this time a romantic comedy. Englishwoman Wendy (Joan Webster) travels to Scotland to marry a wealthy industrialist, but ends up trapped on an island due to bad weather. There, she crosses paths with a local naval officer (Roger Livesey) and soon develops feelings for him.
During an interview with Criterion, Aster listed I Know Where I'm Going! as one of his ten all-time favorite films. "I'm always thinking about the Powell and Pressburger films when I'm thinking about color, about creating worlds, and about how to tell a story as exuberantly as possible," he explains.
7

'Bedevilled' (2010)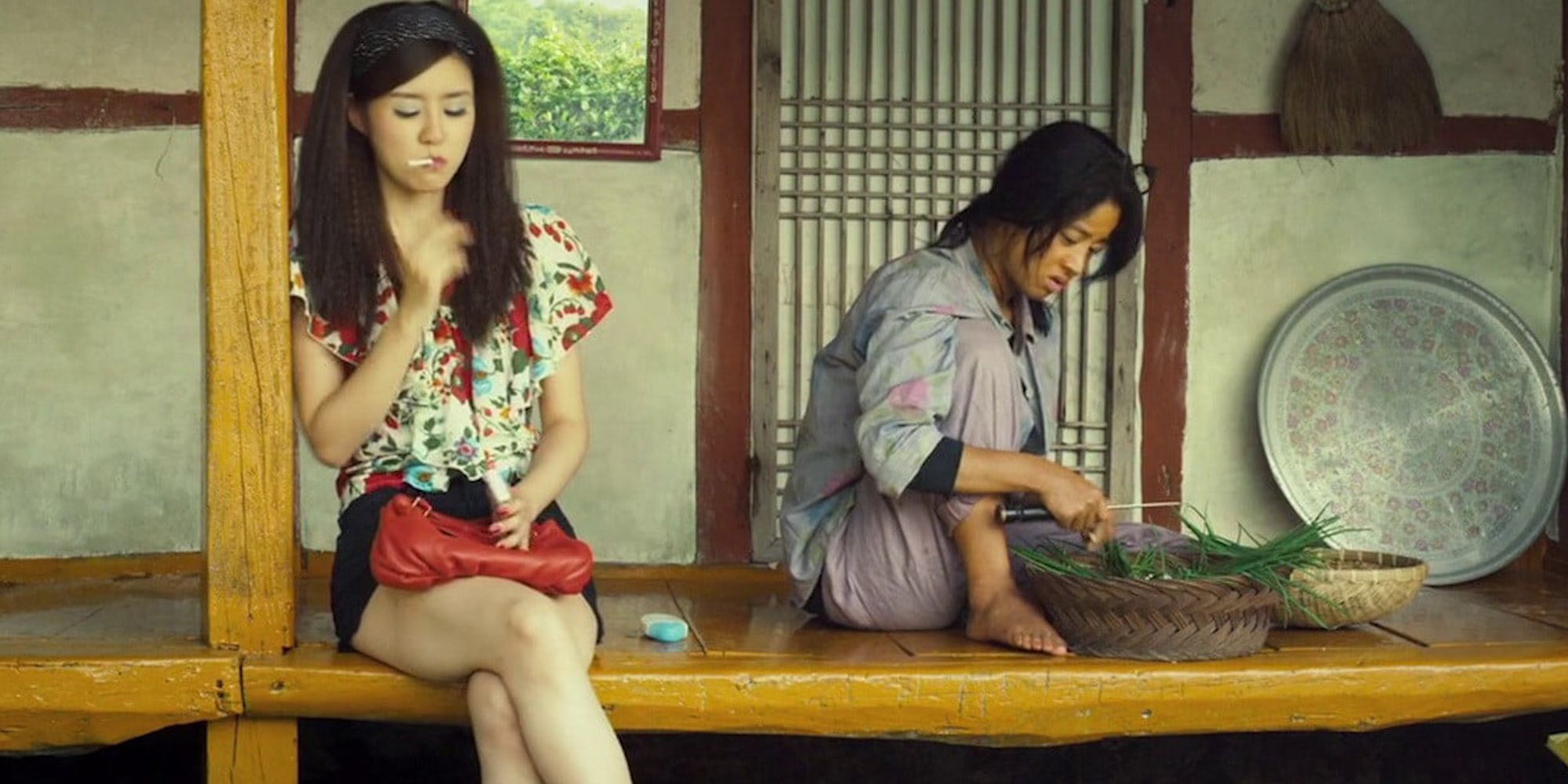 Bedevilled is another South Korean film that Aster cited as an influence on Midsommar. It tells the story of a woman, Hae-won (Ji Sung-won), who travels to a remote island to escape city life. However, there she is subjected to terrible abuse and must find a way to break free from her captors.
The film was the feature debut of director Jang Cheol-soo and was a massive hit in his home country. Jang's most recent film is 2022's Serve the People, a historical romantic drama based on life in North Korea in the 1970s.
8

'Modern Romance' (1981)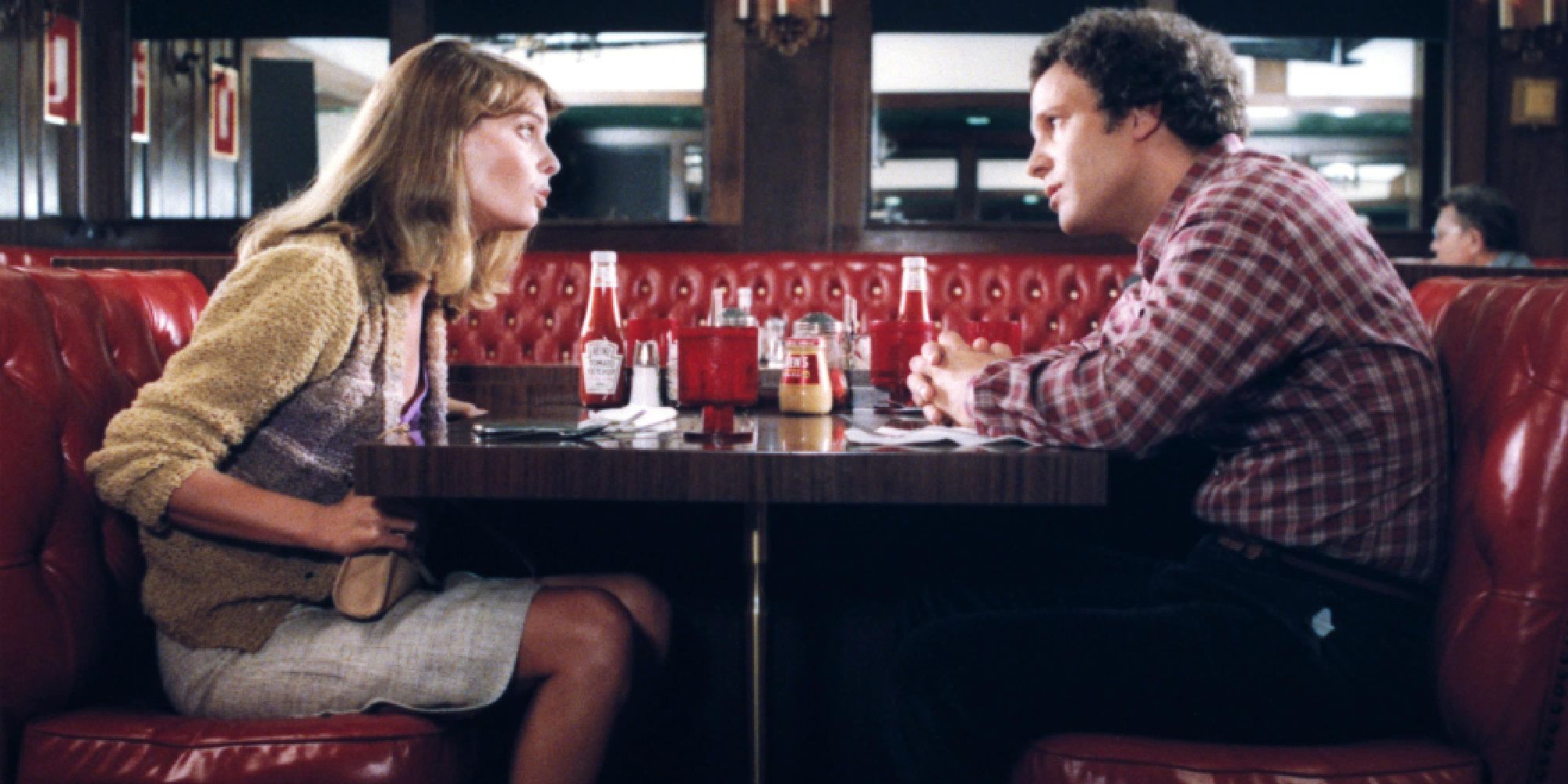 Modern Romance is a rom-com film directed by Albert Brooks, about a neurotic film editor, Robert Cole (Brooks), struggling to maintain his relationship with his girlfriend, Mary Harvard (Kathryn Harrold). The two of them head to a remote cabin for a getaway, but Cole's insecurities threaten to blow the whole situation apart.
It may come as a surprise, but Modern Romance was an influence on Midsommar. Aster has said, that beneath its folk-horror trappings, Midsommar is essentially a film about the end of a relationship. "Breakup movies were my biggest point of reference," he says, "For me, the breakup movie that I thought about first is just my favorite of those, and that's Albert Brooks' Modern Romance because it's my favorite breakup movie ever […] For me, Midsommar is me taking that idea and doing it in my own way."
9

'Aparajito' (1956)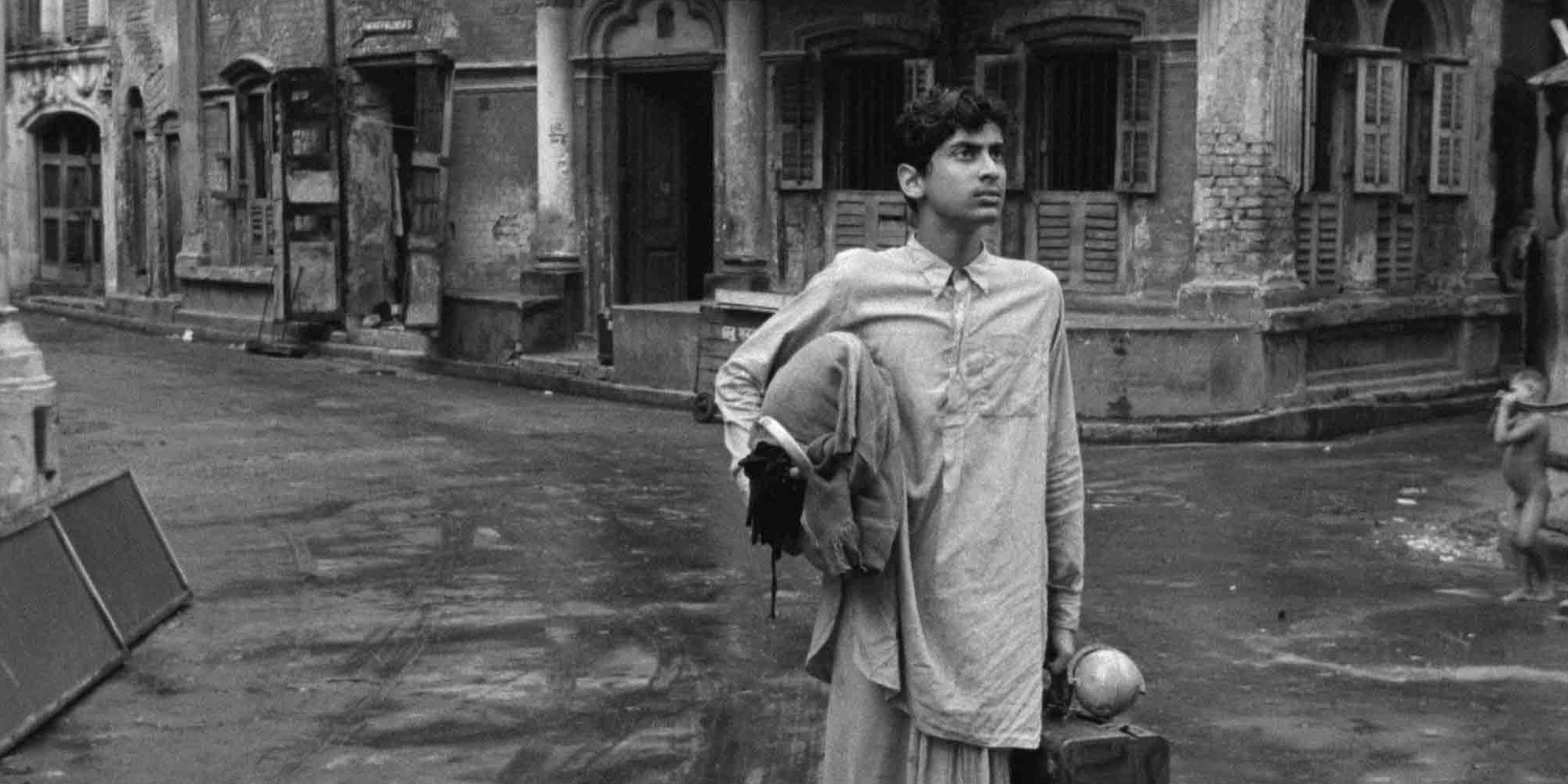 Aparajito is the second film in the Apu trilogy directed by Satyajit Ray, a giant of Indian cinema. It's a coming-of-age story about the son (Pinaki Sengupta) of a poor but high-caste family growing up in rural Bengal in the early 20th century. The second film focuses on Apu as he finishes school and enrolls in a college in the city, and how this affects his family.
"Satyajit Ray was an important discovery for me when I was growing up," Aster says. "This is such a fascinating trilogy about a boy who has cursed his family and brings death and destruction to everybody he loves—or at least it feels that way."
10

'The Life of Oharu' (1952)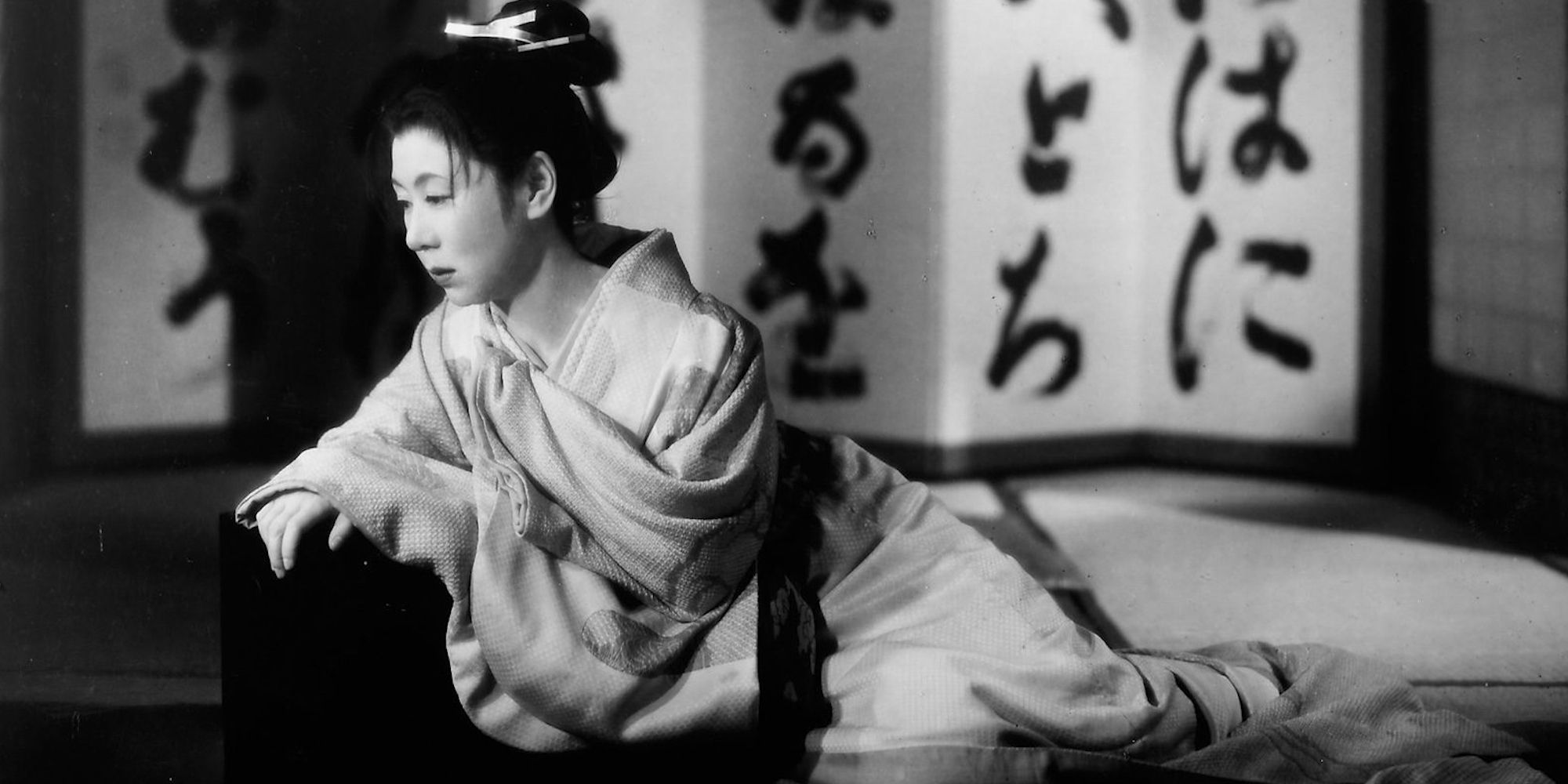 The Life of Oharu is a Japanese drama film directed by Kenji Mizoguchi, perhaps most famous for Sansho the Bailiff. Set in the 17th century, it follows a woman (Kinuyo Tanaka) from the lower class who is forced to become a concubine for a wealthy noble. The film is notable for its portrayal of the rigid societal expectations of that era, particularly around class and gender.
Aster is a big fan of Mizoguchi's work and says that few directors made such good use of the limitations of 35mm film. "His films are quiet while also being extremely harsh and brutal. There's a clinical, distant quality to his films, but there's also this aching humanity at the heart of everything he did," he says.
NEXT: 10 Recent Horror Movies Which Prove Horror is the Best Genre Right Now