How I Met Your Father Season 1 Recap Ahead of Season 2
Hulu's How I Met Your Father, a spinoff created by Isaac Aptaker and Elizabeth Berger of the ever-popular How I Met Your Mother, begins with our protagonist Sophie (Sex and the City's Kim Cattrall) in the year 2050 as she recounts the titular story to her off-screen son. Along with her son, we are brought back to the present day as Sophie (played by Hilary Duff) and her longtime best friend Valentina (Francia Raisa) meet some new people that forever change their lives — namely, Jesse (Christopher Lowell), his adopted sister Ellen (Tien Tran) who moved away with their mother after their parents' messy divorce, his best friend Sid (Suraj Sharma), and Valentina's new British beau Charlie (Tom Ainsley), who moved across the world to be with her after knowing her for a week. Together, these six have created a tight-knit group with trust and some incredibly unexpected issues, sticking together as they attempt to pick up the pieces of adulthood and move forward with their lives.
The last time we saw them, Sophie and the rest of the gang were left in quite interesting and life-altering situations. This could shake up their lives and, potentially, the friend group in major ways in the coming episodes, especially with the romantic issues and/or developments that arose for every member of the group. It's been a while since the How I Met Your Father Season 1 finale aired, so let's break down the most important aspects of the first season to remember before we're back at Pemberton's with these beloved characters.
RELATED: First 'How I Met Your Father' Season 2 Image Shows Sophie Getting Shocking News
Sophie's Baby Daddy Candidates In 'How I Met Your Father'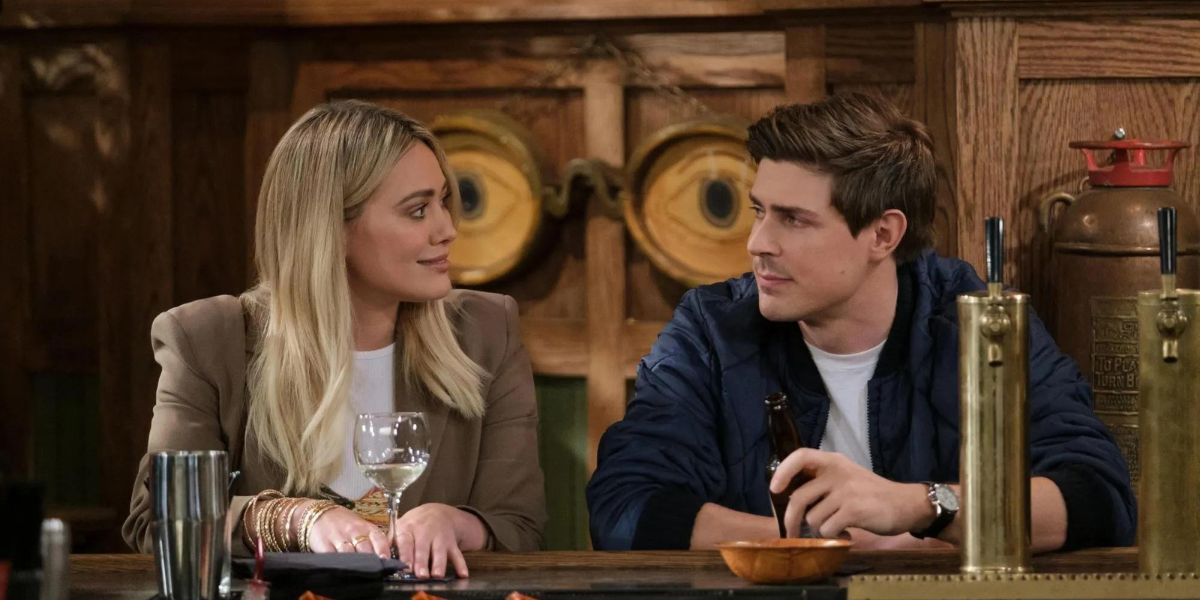 Obviously, the biggest question of How I Met Your Father is who Sophie's baby daddy is. (Otherwise, we wouldn't have a story.) Throughout the first season, we learn that there are five candidates for the position — and all of whom she met on the night that the pilot episode takes place when she got into Jesse's Uber and later attended Sid's surprise engagement party with girlfriend Hannah (Ashley Reyes). However, this didn't prevent the writers from throwing in an interesting twist that could, in the future, happen again and pull the rug out from under the audience.
Anyway, let's start with the most obvious candidate, which is Jesse. From the moment Sophie gets in his car, Jesse has a crush on her. Sid picks up on it immediately, and as they become more involved in each other's lives, the attraction grows for both of them. Early on, Jesse and Sophie agree to remain friends and not blow up their relationship by trying to make a messy romance work. However, by season's end they give into their feelings and wind up in bed together after their first date. Then, everything gets messed up. Jesse sleepily tells Sophie he loves her, causing her to spiral and get a much-needed reality check from television news legend and How I Met Your Mother alum Robin Scherbatsky (Cobie Smulders). Robin asks Sophie why it matters if Jesse said everything she's wanted a guy to say to her, just a little sooner than before. But, when she goes back to Jesse's apartment to confess her own feelings, she finds him kissing his ex Meredith (Leighton Meester).
Before How I Met Your Father started, Meredith had rejected Jesse's public marriage proposal and made him a laughingstock on the internet before heading to Europe to record her debut album with his cat. Her return made Jesse question his future, and he ultimately decided he wanted to be with Sophie, though her blowing him off pushed him back to Meredith. Now that they're back together, what does this mean for Sophie and their budding romance?
Two other likely contenders are recurring characters Ian (Daniel Augustin) and Drew (Josh Peck), both of whom Sophie dates in the first season. How I Met Your Father begins with Sophie on her way to a date with Ian, someone she totally clicks with, only for him to announce that he's moving to Australia for his job in marine biology. When Sophie suggests a long distance relationship, he shoots her down as he'll be out at sea for weeks at a time on top of the 14-hour time difference, so there's really no chance they could make it work. However, after a tumultuous divorce between a Captain and his bride, Ian's work is cut short, and he returns in the season finale. Though after what she has just gone through with Jesse, is now the right time?
Drew, on the other hand, is the surprise twist that the writers threw at the audience. He wasn't technically at the engagement party in the pilot episode, but a flashback to that night in a later episode reveals he was there (as one of Hannah's friends), putting him in the running as well. Drew and Sophie date for several episodes, but their differences ultimately get the best of them. Drew is too adult-like and responsible, while Sophie can't really relate to that. After he makes a comment about getting a "real job" that Sophie takes as a dig at her pursuing a career in street photography, they're on rocky ground. Ultimately, she calls things with Drew off after she and Jesse kiss, but that doesn't necessarily mean their romance is over. The other two contenders, who seem rather unlikely at this point in time (but it's still early), are Charlie and Sid. So far, Sophie hasn't shared any romantic moments with either as they've been in committed relationships with Valentina and Hannah respectively.
Romantic Drama Ensues for the 'How I Met Your Father' Gang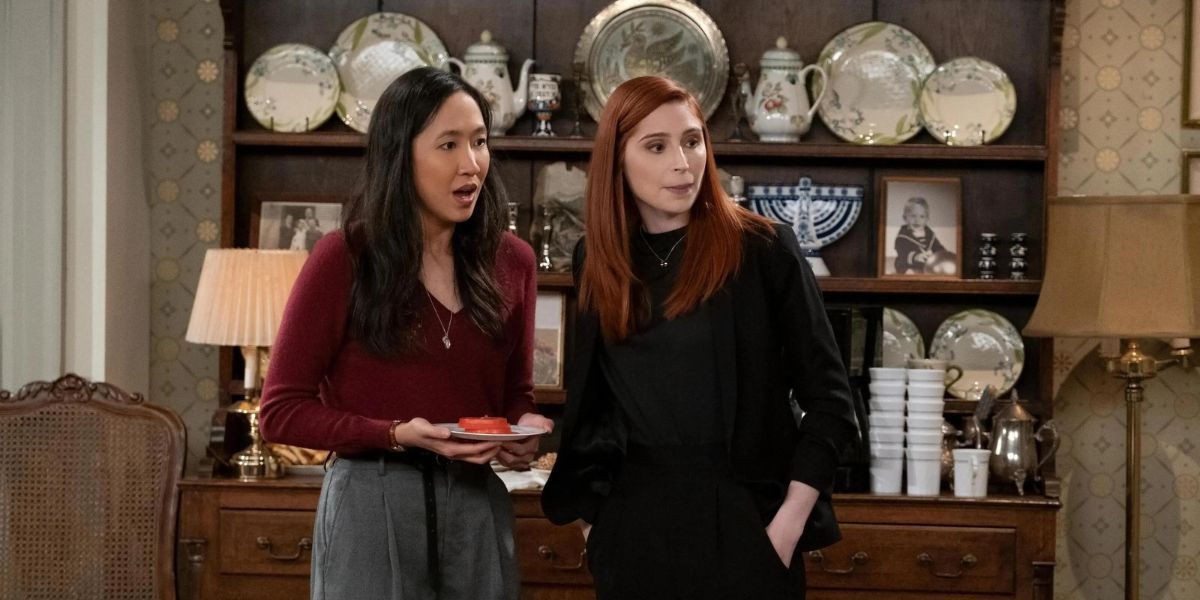 In addition to Sophie and Jesse's failed attempt at romance, the other characters have their own pivotal relationship moments in the How I Met Your Father Season 1 finale. While Valentina and Charlie have spent the season finding their footing as a couple, particularly with Charlie still trying to find his place in the city, a new roadblock has seemingly cut their relationship short. Valentina wants to have children, while Charlie does not, and neither believes they will ever change their mind. So, after confronting this vital difference in how they view their futures, the two call it quits to prevent getting even further attached to one another.
Meanwhile, as the other two couples break up, two others take major steps forward. Following their engagement in the series premiere, Sid and Hannah spend the season working to make their long distance relationship work. There are struggles, like their failed video chat with sex toys, but they are devoted to one another and determined to find a way forward. Hannah gets a new career opportunity that is going to keep her in Los Angeles longer though, which presents quite an obstacle, but it's nothing they can't work through. In their spare time, they plan not one but two weddings (one in New York, one in India), but upon seeing the price tag, they make a rash decision and decide to elope in the finale. When they arrive at the gallery for Sophie's showing, they're married, which begs the question: How can a marriage last given their current circumstances?
With her divorce finalized, finding an apartment with Charlie, and landing an impressive new job, all Ellen needs is some love in her life. She's struck out with many women throughout the season, but the most notable is Rachel (Aby James), whom Ellen is shocked to discover is moving in across the hall from her apartment. The two met when Ellen crossed the hall and accidentally attended Rachel's grandmother's wake to get a tomato for her sandwich. Immediately taken by Rachel, Ellen lies about being her grandmother's best friend, using the moment to try to land a date with this beautiful woman. Of course, Rachel finds out she was lying and is completely turned off, but her reappearance in the season finale gives Ellen another chance. Somehow charmed by Ellen's erratic behavior, Rachel agrees to go on a date, giving Ellen her first chance at love since marrying the only other lesbian in her small town.
Work/Life Balance? As If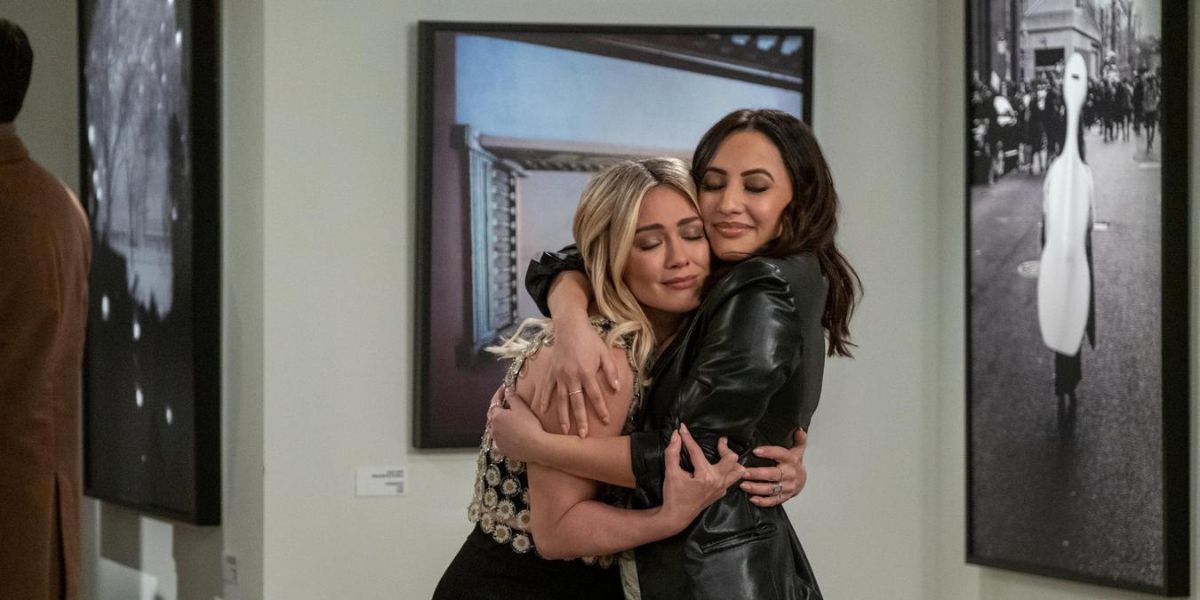 Only Ellen is somewhat secure in her career by the end of How I Met Your Father Season 1, as she lands a job with Goliath Market because of her experience with her lettuce farm. After spending a great deal of time photographing portraits, parties, and other events, Sophie finally has a chance to show her work in a gallery. She spends some time trying to take the perfect photo, eventually taking one of Jesse that she decides to use. It's the next step in her career, and she's not about to let any of the other stuff going on in her life detract from this major moment in the season finale. However, as we see the photo on the wall in Sophie's home in 2050, does she manage to make a sale?
Meredith's rejection gave Jesse pause about pursuing music for a while, but he eventually picks it back up. When Meredith returns with news about her career, she offers Jesse a unique opportunity to play the piano on her tour for her forthcoming album. Given his romance with Sophie, Jesse plans to turn Meredith down, but things falling apart with Sophie and Jesse kissing Meredith suggests a different outcome.
As for Sid, the bar is struggling. Charlie is working as a bartender for him, but Sid's bleeding money with Pemberton's. Eventually, that will have to be fixed, particularly with expenses for him living in New York and Hannah in Los Angeles. Finally, Valentina is an assistant stylist for a designer who is verbally abusive and throws things at her and the other assistants. She's starting to take her power back and stand up to him, but she still has a lot of ground to cover. Is she on the right path? Are any of them? That's one of the many questions on each of their minds.
How I Met Your Father Season 2 premieres January 24 on Hulu. The first season is streaming now.