Apple's brand-new M2 Mac Mini can be configured to house up to eight terabytes of storage at checkout, but what upgrade options are available after the computer's original purchase? As more components of Apple computers are soldered to the device's logic board, they are becoming consistently less upgradeable. Moreover, components that are socketed — like a solid-state storage drive (SSD) — may be linked to the M2 system-on-a-chip (SoC), limiting upgrade options. However, third-party companies are continuing to develop options that provide expandable storage through aftermarket accessories. That means even if Apple doesn't directly support upgradeable storage on the M2 Mac Mini, an accessory may be available to fill the gap.
The M2 Mac Mini is similar in a lot of ways to its predecessor — the M1 Mac Mini — and that can say a lot about potential upgrade options. The original M1 Mac mini offered SSD storage by means of two flash storage chips soldered to the logic board. Though it's unclear whether the M2 Mac Mini has the same configuration, it's safe to assume flash storage chips on the M2 Mac Mini are also soldered and won't be upgradeable. At the time of writing, Apple's technical specifications sheet does not specify whether the Mac Mini's SSD is soldered or socketed.
Related: Students & Educators Can Buy M2 Mac mini For Just $499
Other Ways To Expand Mac mini Storage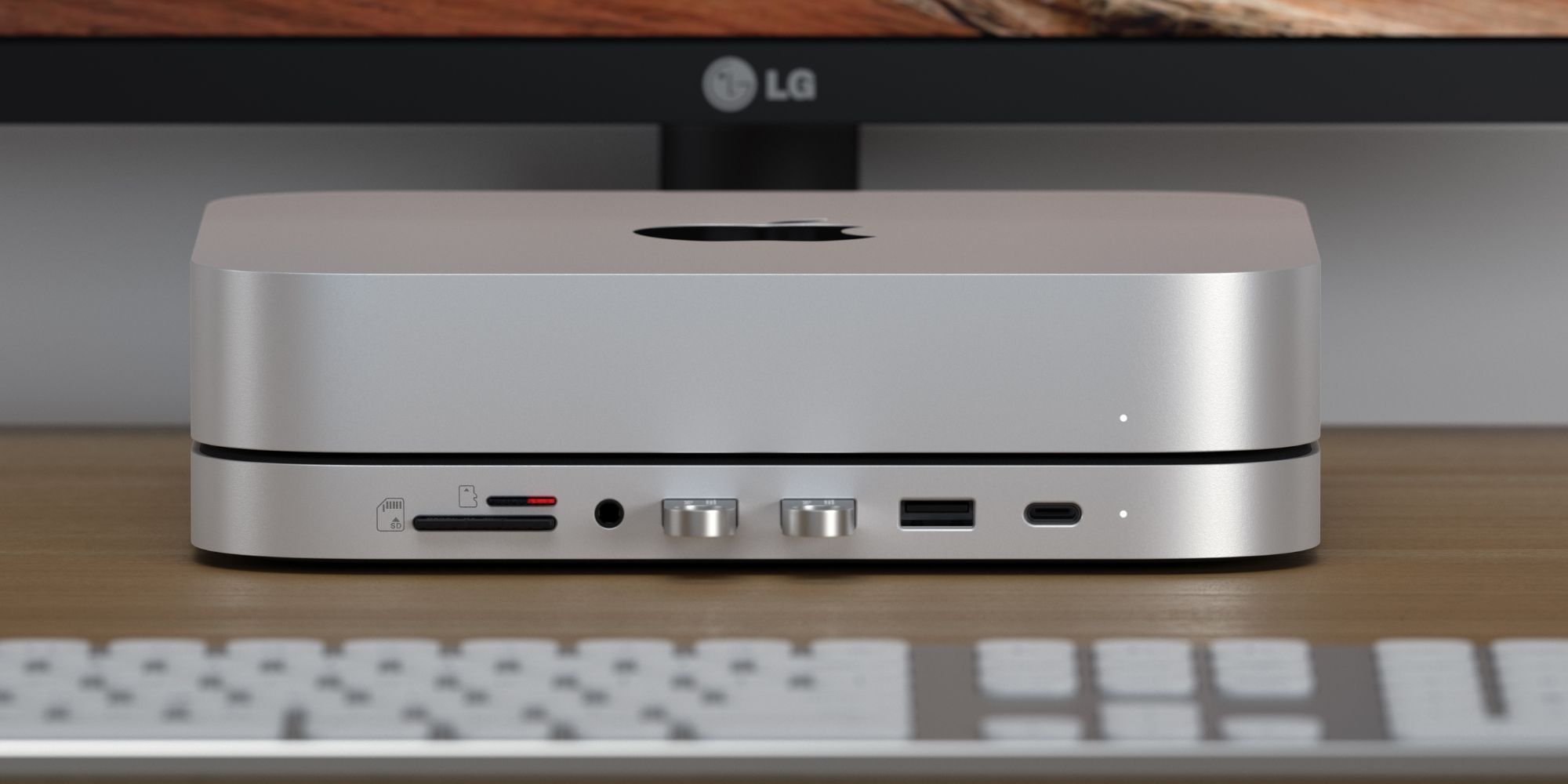 Even if teardowns of the M2 Mac mini reveal the SSD is replaceable, it's likely not an endeavor that the end user can take on. Since some components are linked to the M2 chip, upgrades and repairs aren't as simple as a mere swap. However, third-party options allow users a way to expand their SSD storage without paying an exorbitant fee at the time of purchase.
Specifically, Apple accessory maker Satechi has come to be known for its Stand and Hub for the Mac Mini, which includes an SSD enclosure inside the dock. It fits the dimensions of the Mac Mini that it sits below and has a silver aluminum finish to the color of the Mac Mini. It adds plenty of ports to the Mac Mini, with a USB-C data port, three USB-A data ports, micro SD and full-size SD card readers, a 3.5mm headphone jack port, and an internal SSD enclosure.
The dock allows users to insert an M.2 SATA SSD storage device to connect with an M2 Mac Mini. Once the extra SSD is installed, plugging in the dock will expand the device's storage capacity to include the just-inserted drive. Satechi's Stand and Hub retails for $99 but routinely sees discounts on sites like Amazon. The Mac's internal storage will appear separately from the external drive, and read/write speeds will definitely be worse on the external drive. But when faced with paying Apple or adding an external storage device, some users will certainly choose the latter for their M2 Mac Mini.
More: Apple's Mac Studio Is Like A Mini Mac Pro