2022 really was a remarkable year for filmmaking outside the United States. South Korea's Decision To Leave, France's Saint Omer, and Germany's All Quiet on the Western Front are just some examples of international films that have made the shortlist for the 2023 Academy Awards. India's submission has also made the list with Pan Nalin's (Samsara) Last Film Show, a beautiful story about a young boy's discovery and love of filmmaking. Last Film Show is easily one of the most underrated films of the year, being a phenomenal love letter to the art of cinema that's more than worthy of an Academy Award nomination. That being said, there's one other film from India that has become one of the most talked about films of 2022, and for good reason.
RRR (short for Rise Roar Revolt) came out of nowhere, delivering an action-packed epic that became an international sensation and grossed over $150 million USD at the global box office. Although a historically fictitious drama that's over three hours long may not sound enticing to some, there is never a dull moment in RRR, with jaw-dropping action sequences that are over-the-top in all the best ways. Director S.S. Rajamouli's (Baahubali) endlessly entertaining spectacle takes place in 1920s India, where two men from completely opposite sides of the ongoing revolution become lifelong friends and unwitting combatants in the future of India.
With so much positive buzz surrounding the film, it's easy to understand that many avid moviegoers are kicking themselves for having missed the film's theatrical run. Still, watching one of the year's biggest films later is better than not seeing it at all, and thankfully RRR is available for streaming. On what service you ask? Read below to find out exactly how to watch RRR.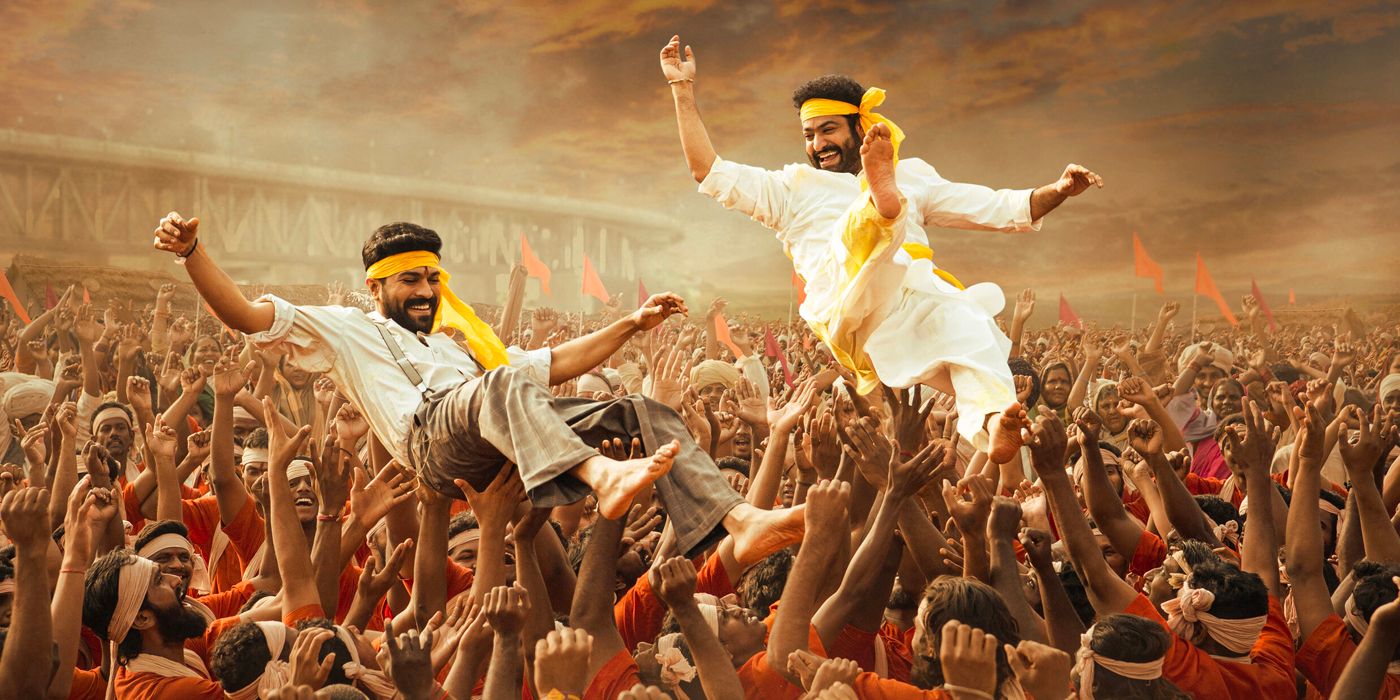 Related:A Sequel to 'RRR' Is In Development
Where Is RRR Streaming?
It may not be a massive screen at your local cineplex, but if you want to watch RRR on your television or your computer, Netflix has got you covered. The streaming giant became the home of RRR back in May 2022, releasing an entire month earlier than it was supposed to because demand for the film has increased so significantly. It's not hard to imagine that much of RRR's viral success can be attributed to its accessibility thanks to its popularity on Netflix, with the movie shattering streaming records and becoming the most-watched non-English speaking film in the service's entire history.
If you don't yet have Netflix and want to see RRR for yourself, there are a grand total of four different subscription plans to choose from. First, there's the Basic with Ads option, which allows for limited HD streaming with ads on one device. Next, there's the simple Basic option, which removes ads entirely, provides access to Netflix's entire catalog in HD, and allows for one download at a time and one viewable screen at a time. Then, there's the Standard option, which includes two viewable screens and two downloads at a time with slightly higher resolution quality in Full HD. Finally, there's the Premium option, which again doubles the number of viewable screens and downloads at a time at four screens and four downloads each, as well as access to Ultra HD streaming.
Watch the Trailer for RRR
The trailer for RRR gives only a taste of the wild adventure that's in store for those watching the film for the first time. A lengthy trailer for a lengthy movie, the three-minute, and fifteen-second sizzle reel quickly introduces the film's two main protagonists, both of which are based on real figures in Indian history despite the over-the-top blockbuster nature of the film. The first is skilled tracker Komaram Bheem (N. T. Rama Rao Jr.), whose currently searching for a young girl named Malli (Twinkle Sharma) that was abducted by the cruel Governor Scott Buxton (Ray Stevenson), and his equally vile wife, Catherine Buxton (Alison Doody). Meanwhile, on the opposite side of the growing conflict between India's citizens and the English occupation, a remarkably talented soldier named Alluri Sitarama Raju (Ram Charan Teja), seeks to rise to the ranks of the hierarchy even if it means he'll be viewed as a traitor to his people.
With Komaram seeking to bring Malli home and Rama being tasked to find the people who would take Malli from the governor, both of them go undercover and eventually cross paths. Since neither knows each other's true purpose or identity, they end up forming an unbreakable bond and find themselves being completely inseparable. Not only does Komaram have to conceal his true purpose from his new brother, but Rama also has some secrets of his own that he's forced to keep hidden.
What Is the Plot of RRR?
We wouldn't dare want to spoil the many wacky twists and turns that are prevalent throughout the film, but if you want a general idea of what to expect, here is a brief, spoiler-free synopsis of RRR:
A fictitious story about two legendary revolutionaries and their journey away from home before they started fighting for their country in the 1920s.
As mentioned, Komaram Bheem and Alluri Sitaram Raju aren't just fictitious action heroes. They were both heroes of the Indian Revolution during the early 1900s, whose contributions and leadership became essential in the fight for freedom and liberty from the English Empire. However, as hard as it may be to believe, the two individuals were never able to punch through concrete nor could they leap over walls with ease. In fact, the two historical figures never met in real-life history, and RRR is essentially a "what if" scenario if the two did end up meeting.
Related:Hot Dog Fingers to Tiger Battles, What's With All the Maximalist Movies These Days?
Other S.S. Rajamouli Films You Can Watch on Netflix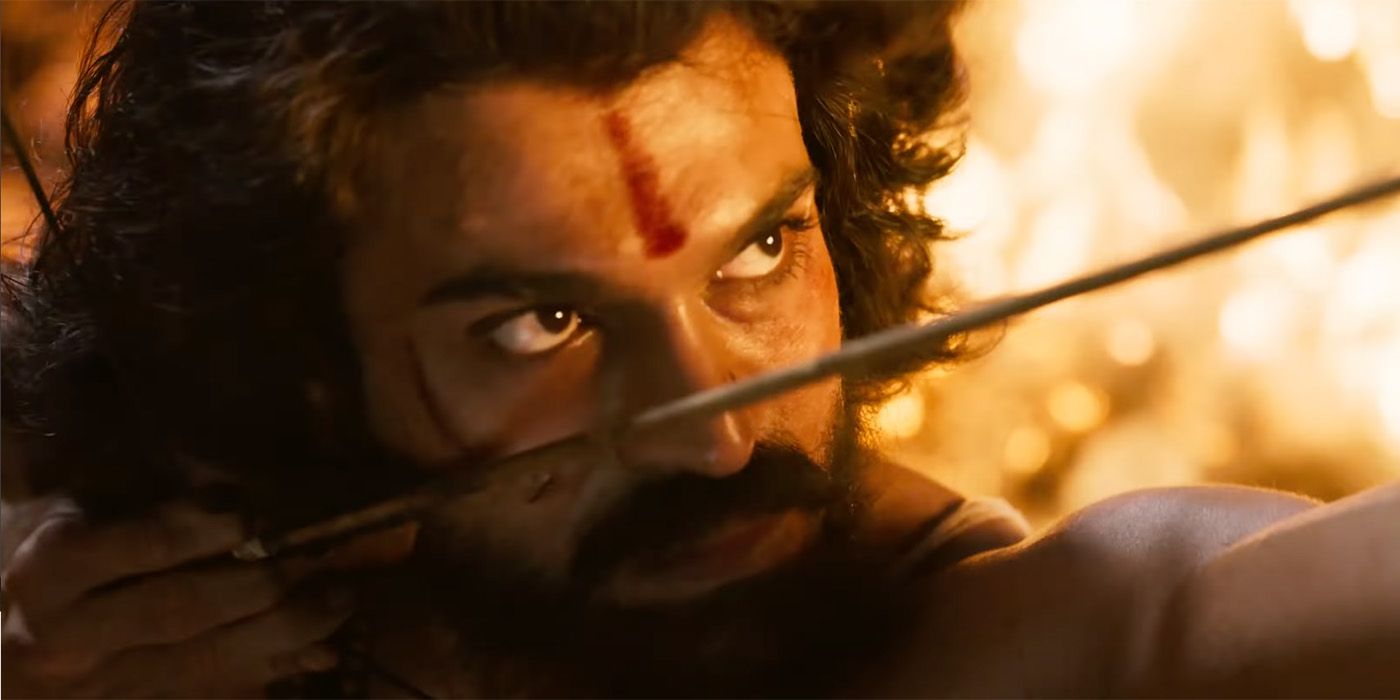 Eega (2012) – If you thought things couldn't get weirder than a historical revolutionary fighting a CGI tiger, think again. Eega is another no-holds-barred action spectacle about a murdered man who is reincarnated as…wait for it…a housefly. It may sound like a comedy, but for the most part, Eega plays things pretty straight, which honestly works to the film's advantage. Seeing a literal housefly go full John Wick is an absolute blast, and it's just another example of S. S. Rajamouli's immense creativity when it comes to action setpieces.
Baahubali: The Beginning (2015) and Baahubali 2: The Conclusion (2017) – RRR is already a fairly long movie, but it's still half the length of S. S. Rajamouli's prior two-part blockbuster epic, Baahubali. Taking place even further back in history in Ancient India, and telling the tale of a young man destined to bring balance to the country as two warring factions threaten to rip it apart. Spectacle, spectacle, and more spectacle is the best way to describe the visual feast that Baahubali is. With insane action, gorgeous environments, and battle sequences the likes of which haven't been seen since The Lord of the Rings trilogy, this epic treat is a must for those who want to explore more of India's blockbuster scene following RRR.
Watch Baahubali: The Beginning on Netflix