Director Qasim Basir returned to the Sundance Film Festival to present his new feature film, To Live and Die and Live. In it, he crafts a beautiful love letter to Detroit, Michigan by exploring the intoxication of nightlife and highlighting alluring landscapes. Amin Joseph stars as Muhammad, a Black film director who carries several heavy burdens and even worse coping mechanisms. As a testament to its strong script, Basir's latest tackles various themes related to addiction, religion, and even manhood. And in its methodical approach towards addressing mental health, To Live and Die and Live defies and exceeds emotional expectations.
After traveling to a rebuilt Detroit, to a community he once called home and now feels alienated from, Muhammad returns to take on some family challenges as his highly beloved stepfather has just passed away. Viewers first see Muhammad fully thrusting himself into the fast life, where he partakes in binge-drinking and snorts cocaine. Something has driven him to this love affair with secular vices, as frequent interactions with his family suggest a strong Muslim background. Unable to shake away his distraught and find the will to live, Muhammad forges ahead while battling addiction in private, fading away into an intoxicating fling with the mysterious and vivacious Asia (Skye P. Marshall), who possesses an infectious lust.
Related: The Pod Generation Review: Ejiofor Shines In Effective Sci-Fi Satire [Sundance]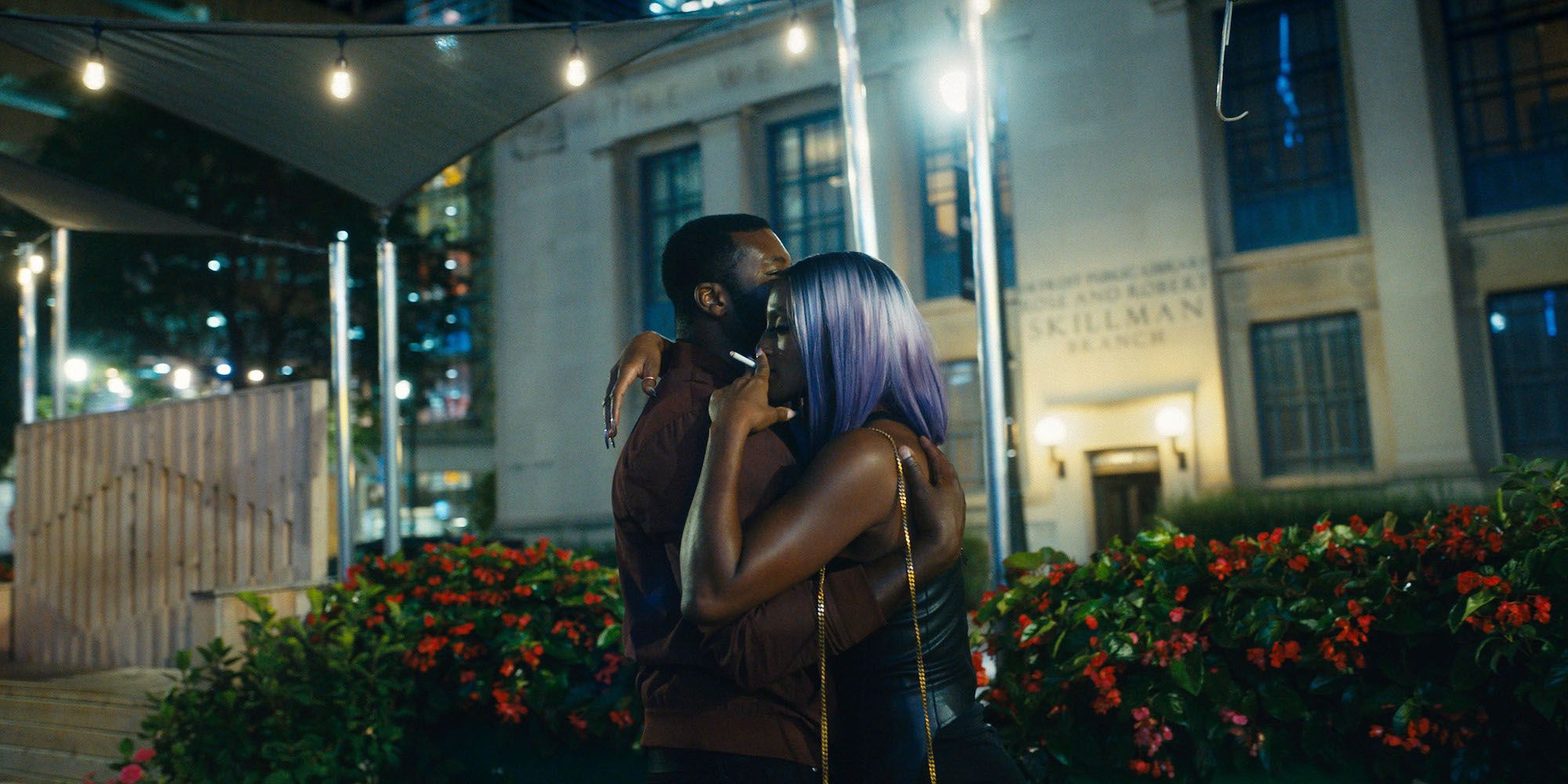 Throughout Basir's elegant yet emotionally shattering feature, Muhammad's world slowly unravels to reveal the source of his mental anguish. Most of his interactions with family members and his stepfather's business partners indicate an insurmountable list of tasks that he must complete for others. These exchanges rarely reveal concrete information about the supporting characters, which normally doesn't work for a script of this nature. However, a significant theme of Live and Die and Live is the detachment he feels from his community after being away for so long. Muhammad no longer knows or understands the community he used to be a part of, and viewers will be taken on the journey of getting to know them in real time.
With all the burdens that overtake his life, Muhammad refuses to confide in others. His coping mechanisms to endure his crushing mental health is to down bottles of alcohol quickly and snort cocaine frequently. These moments aren't just to highlight Muhammad's dependency on vices. Basir carefully times these sequences to showcase the toxic mindset of needing to deal with heavy burdens alone — a consequence often plaguing Black men to destruction. "I am a MAN," Muhammad proclaims through tears near the film's end to explain that it's his duty to take on the family's burdens. This examination of manhood using a sensitive yet emotionally gripping lens is one of many highlights throughout the film.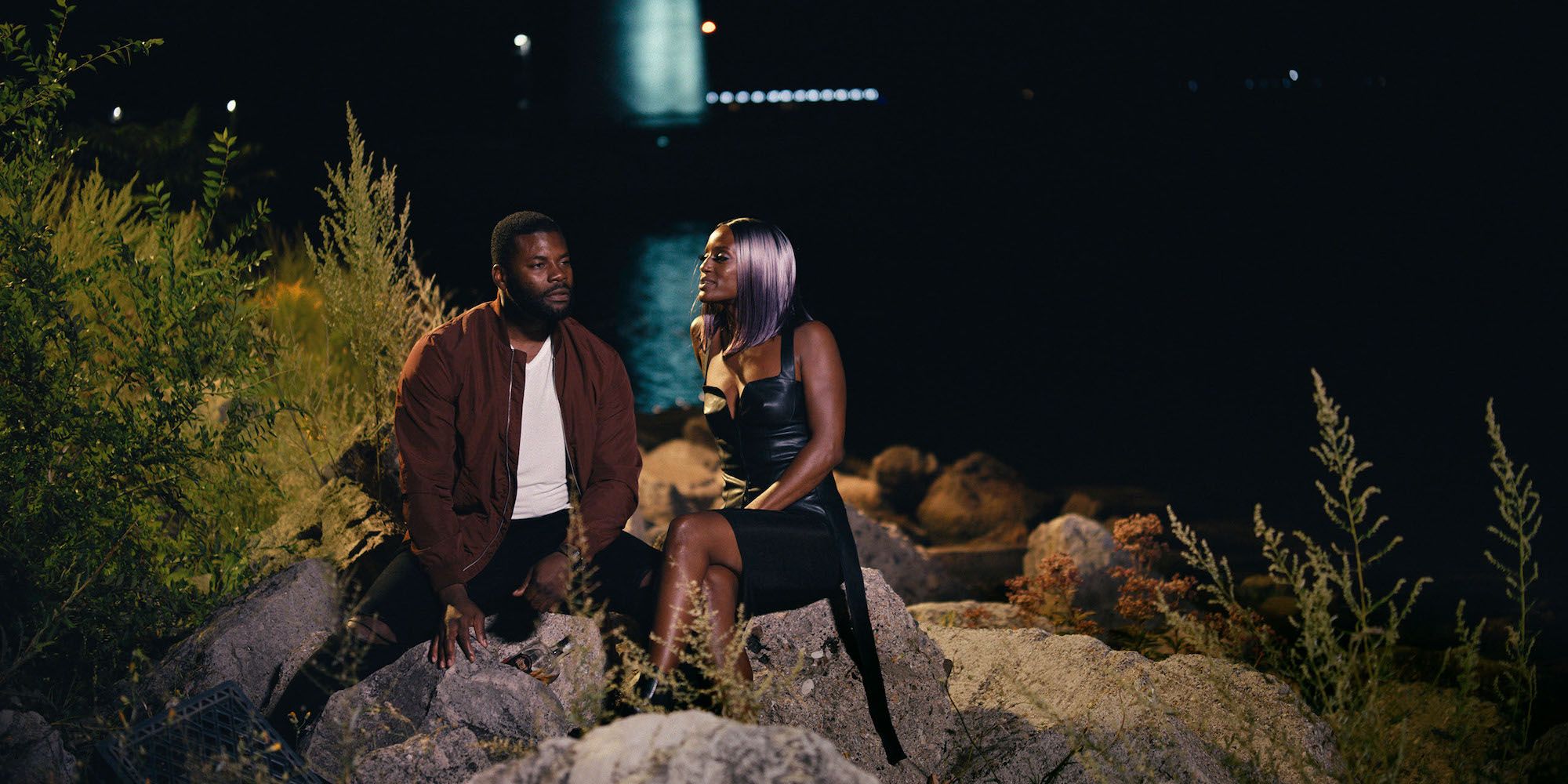 As presented in his timely feature, Basir's ambitious and authentic storytelling leaves a lot of ambiguity on the table, with only one important question intrinsically asked throughout. At what point is it crucial to put aside toxic ideas about manhood and accept help? In asking this question through his script, the film also beautifully encapsulates addiction through the perspective of Black people without having the focus centered around crackheads like many other films do. One would think that this should have been accomplished (often) by now, but it hasn't. And Basir's delicate storytelling feels like a therapy session the community so desperately needs.
To Live and Die and Live is the kind of film that requires viewers to watch with an open heart. It isn't always straightforward in depicting its themes, but addiction, mental illness, and loss are never easy to explain. Without the impressive and fervent efforts from Snowfall's Amin Joseph, Basir's script could have easily been lost to its ambitious undertaking of multiple themes. Yet, his methodical direction and cinematography, paired with Joseph's sensationally nuanced approach to scrutinizing manhood from the Black perspective, is sincere and affecting filmmaking at its finest.
More: Sometimes I Think About Dying Review: Ridley Elevates Meditative Drama [Sundance]
To Live and Die and Live premiered at the 2023 Sundance Film Festival on January 20. The film is 105 minutes long and not yet rated.