The Star Wars live-action television series Andor has received tremendous acclaim for its gritty, bold, and dramatic vision of the Star Wars Universe. One unique aspect of the presentation of Andor is Lucasfilm's hard stance that the show will take a two seasons and out format. That means Andor will definitively end for good after the second season, with series creator and showrunner Tony Gilroy already confirming that the second season of Andor will indeed be the last for the show. The plan is for the final scenes of Andor to lead directly into the opening of Rogue One: A Star Wars Story.
In today's massive streaming television landscape, more shows should learn from Andor's bold stance on the hard two seasons and out format. In an ever-changing media environment, it's time to take a look at why this should become the preferred model for major streaming outlets.
RELATED: 'The Bad Batch' Season 2 Is the Perfect Follow-Up to 'Andor
'Andor' Will Tell A Complete Story With a Beginning, Middle, and an End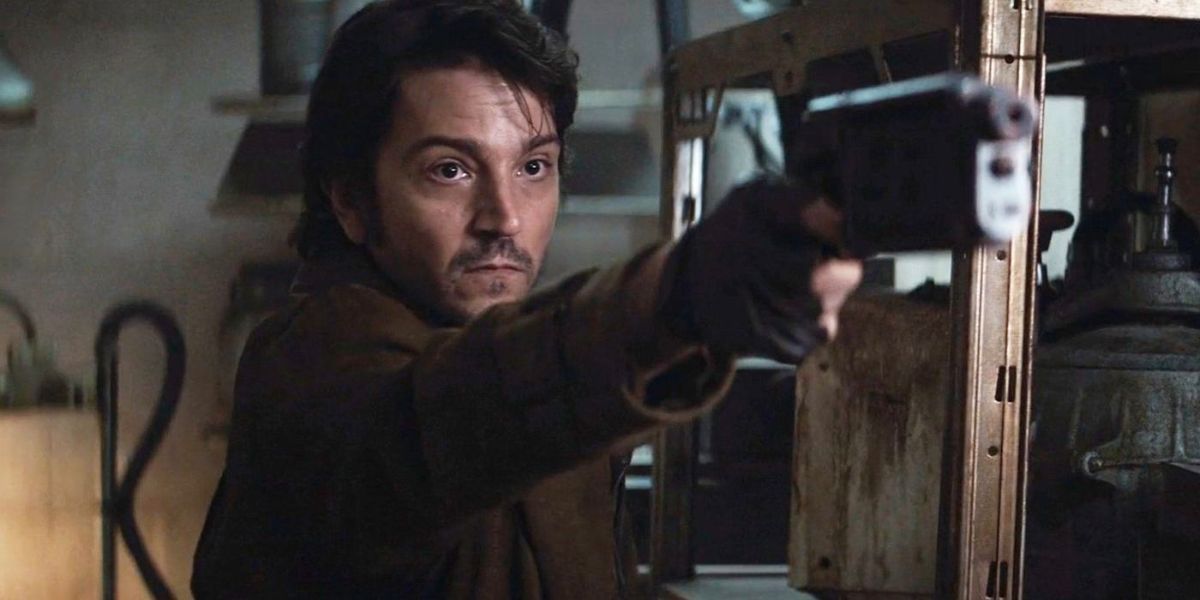 There is something to be said for the direction Gilroy is taking with Andor, which explores the origins of Cassian Andor (Diego Luna) and what made him the devoted Rebel spy first introduced in Rogue One. Sticking with a two-season model means audiences will be able to see Cassian Andor's complete character arc from the very beginning to the end. Although audiences already understand how the story ends for Andor in Rogue One, the Andor series is about how the journey happens. Once Andor's second season wraps, the character's story will be complete. Luna already informed Entertainment Weekly that Andor will be the last time he portrays the character. A complete story with such a rich, fulfilling character arc is a reward on its own.
Andor sets a new standard for storytelling in Star Wars with its exceptional quality and high production values, and the show's limited format is also a benefit. There will not be any suspense or agonizing over what's next for the likes of Cassian Andor and K2SO (Alan Tudyk). Fans will already know. Within the Star Wars Universe's vastness, fans and audiences can revisit this mini-saga of sorts. A two-season show that concludes in one grand anthology film serves as a good starting point for new fans. Additionally, it provides a digestible format to enjoy the Star Wars experience without having to dive into the other litany of television shows, movies, and transmedia projects to fully understand all the ins and outs of what is taking place. Audiences can enjoy this series as a standalone compilation of 26 episodes.
Sometimes television shows make the mistake of going well past their expiration dates or far beyond what the original creators intended. Burn Notice was one show with a great premise, but during its run, it appeared to lose sight of its plot, and it was constantly baiting and switching the plight of protagonist Michael Westen (Jeffrey Donovan). The U.S. version of The Office felt like it hit an emotional conclusion when Michael Scott (Steve Carell) left the Dunder Mifflin Scranton branch. There are many other examples of popular television shows that went on longer than they should have, such as Scrubs. The beauty of Andor is that it will not have that issue. The show's second season is already in the works. Fans already know they're getting the second season, so the show is not in danger of ending or getting canceled too soon. Since the show is effectively concluding with Season 2, it won't run the risk of running far past its expiration date. Since the showrunner has already revealed the endpoint, audiences already know where it's going. By comparison, the consensus largely agrees that Game of Thrones got lost in its final two seasons. Creators David Benioff and D.B. Weiss no longer had George R.R. Martin's novels as a template. Lost was highly criticized for its writing in later seasons, and it's questionable if the writers even knew where they were headed when the show first began. There is a certain comfort in knowing that Andor will not be hindered by such issues and that the basic endgame is already there with Rogue One. The storyline is fixed, and at this point, there is no breaking from it.
'Andor' Is Learning From the Best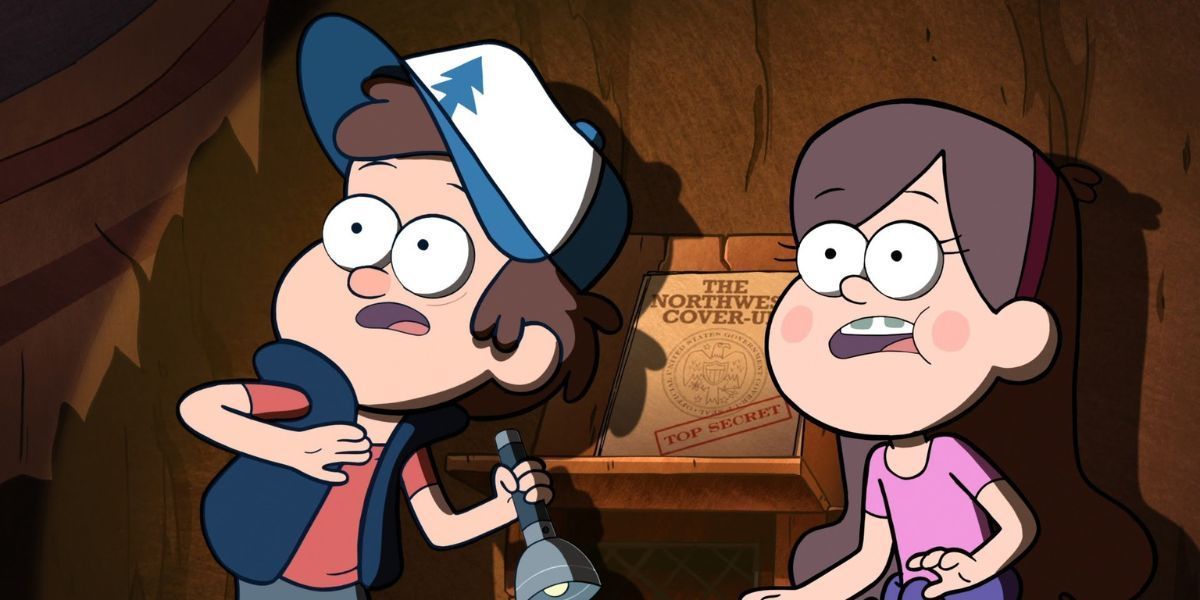 The two seasons and out format should be explored further since other episodic shows have effectively utilized it. Alex Hirsch's animated masterpiece, Gravity Falls, is not only one of the greatest animated shows ever, but it's also one of the best television shows of all time. Gravity Falls tells an amazing, complex ongoing saga, and it was all done in two seasons. The show debuted well before the original streaming television content picked up steam. At the time, cable television networks were not offloading narrative programming as they are now. Hirsch proved a two-season model can work with a show that has a large, ongoing plot with a major central mystery.
Another example of the model's value is the classic British sitcom, Spaced. At only two "seasons" and 14 episodes, the amount of content available for Spaced almost appears absurd compared to most American sitcoms. However, Spaced is a case of quality over quantity. At only two seasons and 14 episodes, Spaced is more memorable and amazing than many other long-running famous sitcoms. At the very least, it demonstrates that there can be value in a show about an intimate group of friends that tells a fulfilling, complete story in a brief amount of time.
'Andor' in the Current Streaming Television Landscape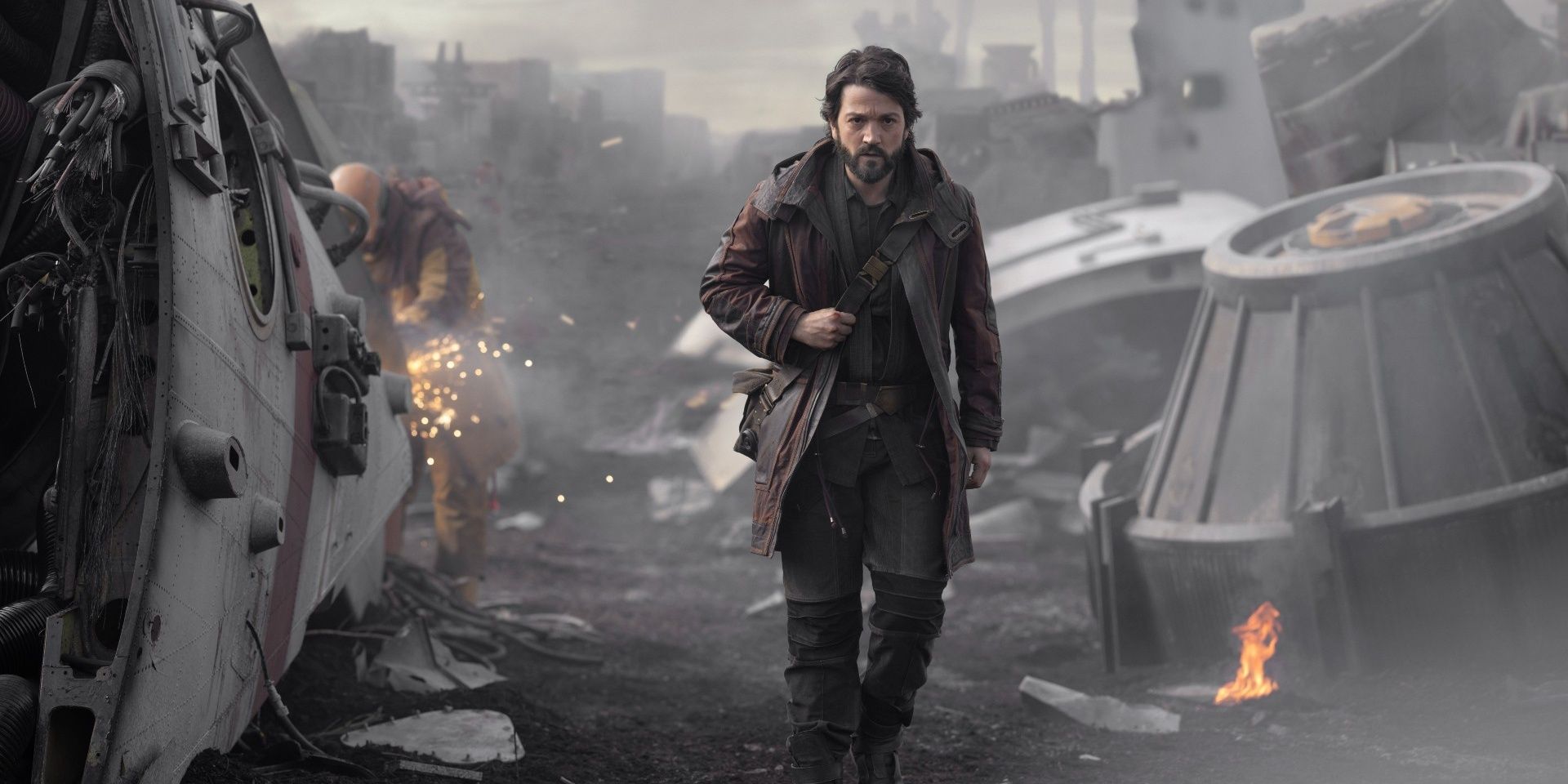 Looking at the current streaming landscape, the big problem right now is an inundation of options. There are too many streamers. Audiences have become oversaturated with the content. The advent of streaming TV with Netflix in the 2010s made the idea of TV "binging" commonplace. But what is binging? It's defined as a "period of excessive indulgence in an activity." Taking a step back from the idea of TV binging, a shorter, more "digestible" television series might be a more attractive alternative to certain viewers. With Andor, audiences will have a shorter series to enjoy.
It seems that audiences are growing frustrated with streamers, such as Netflix, canceling fan favorites, such as Warrior Nun, Sense8, and 1899. Their cancelations drew massive backlash from fans online and across social media. Streamers circumvent such issues if a show starts out with a two seasons and out format. It's a transparent model, and it's a fair model. Audiences will not feel like they are getting cheated for investing in the show if it gets canceled in a matter of days for failing to meet certain metrics. However, the two seasons and out model also means that once it's done, it's done. A streamer cannot try to milk it for more seasons and various spinoffs, i.e. The Walking Dead. But again, this comes back to a quality-over-quantity situation. Streaming customers will be more nourished by a limited-quality series, over multi-season mediocrity.
The new season of Andor has not yet hit Disney+, so there is still a chance that the second season is not as strong as the first. But considering that other shows have successfully followed a similar model in the past, and since the showrunner knows precisely where the show is going to end up, the vision for the rest of Andor looks incredibly strong. Fans already know the destination for Andor, so they can focus on enjoying the journey.