The selection of the best PG-13 movies on Netflix is always changing, as the platform acquires (and lets go of) blockbusters and hidden gems on a regular basis. With recent additions like 2022's Glass Onion: A Knives Out Mystery, it's the perfect time to re-discover some good PG-13 movies available to stream now on Netflix.
As Netflix slashes its way into the awards arenas with its original content, the streaming giant still keeps a rolling catalog of classics and new releases from its competitors. Despite Netflix's lower subscriber count in recent months, the streaming giant still has a goldmine of films, especially in the PG-13 category.
RELATED: The Best Netflix Shows and Original Series to Watch Right Now
From originals to adaptations, there are hundreds of options to choose from a movie's rating matters. For parents wanting to transition their children from family-friendly to slightly family-unfriendly films, PG-13 is a rating that bridges that gap. Depending on the binge or movie night, these films cover various genres that can fit the bill for most viewers' needs.
Updated on January 20th, 2023, by Hannah Saab:
The selection of the best PG-13 movies on Netflix is always changing, as the platform acquires (and lets go of) blockbusters and hidden gems on a regular basis. With recent additions like 2022's Glass Onion: A Knives Out Mystery, it's the perfect time to re-discover some good PG-13 movies available to stream now on Netflix.
10

'The Adam Project' (2022)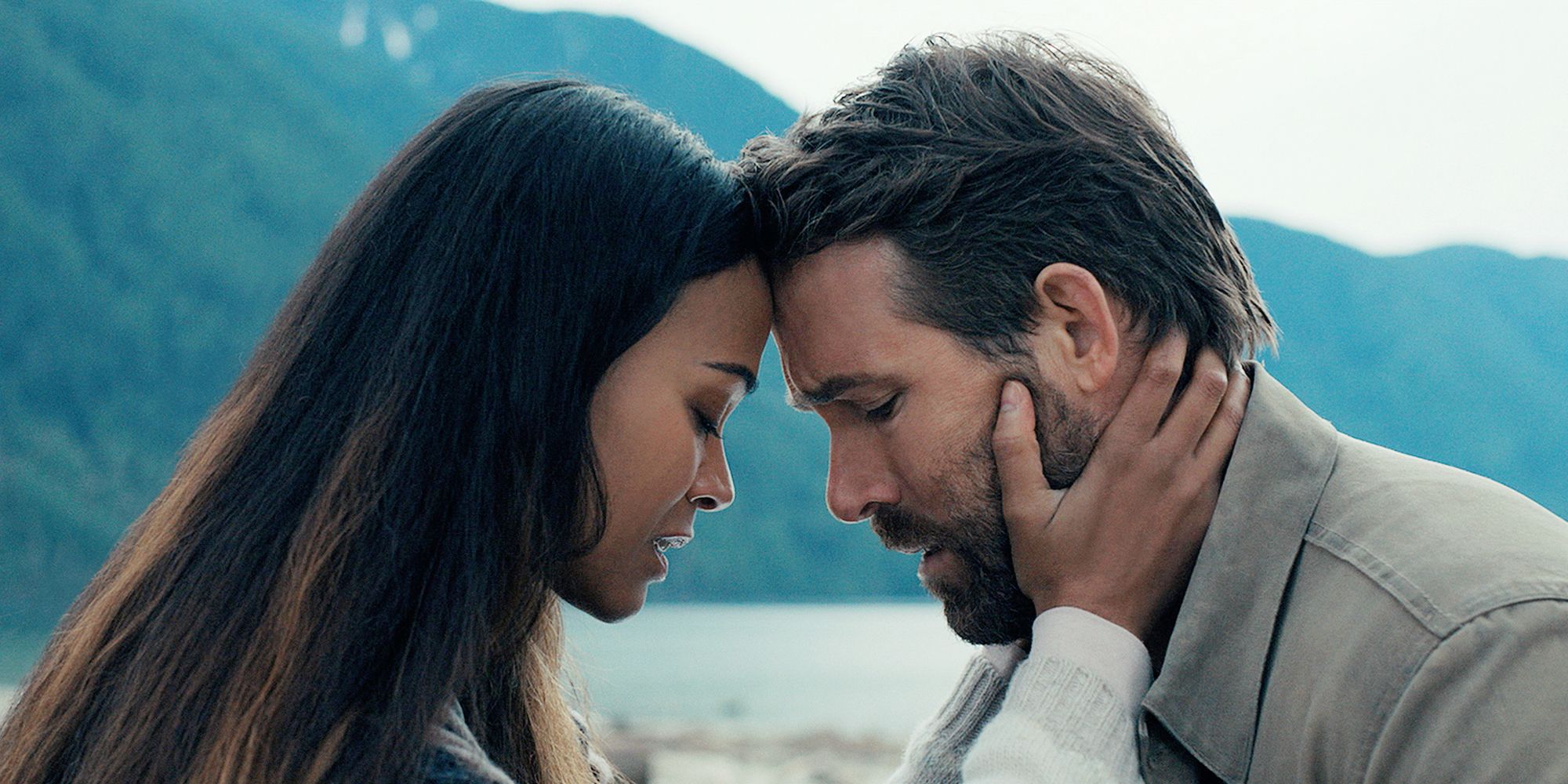 A multi-genre Netflix original, Shawn Levy's The Adam Project finds Ryan Reynolds in familiar territory as a comedic action hero. A time-traveling pilot who crashed into the year 2022, Adam Reed (Reynolds) teams up with his 12-year-old self, saving the future. With a supporting cast of Walker Scobell, Mark Ruffalo, Jennifer Garner and Zoe Saldaña, the film scored relatively high with critics and streamers, but disappointed most with its formulaic plot.
As Reynolds plays the classic Ryan Reynolds character, the film feels familiar but brings enough sci-fi action to differentiate it from his other filmography. Where Netflix has flopped with action films, it finds a steady heartbeat with The Adam Project, adding a solid installment to its catalog of original works.
9

'Les Misérables' (2012)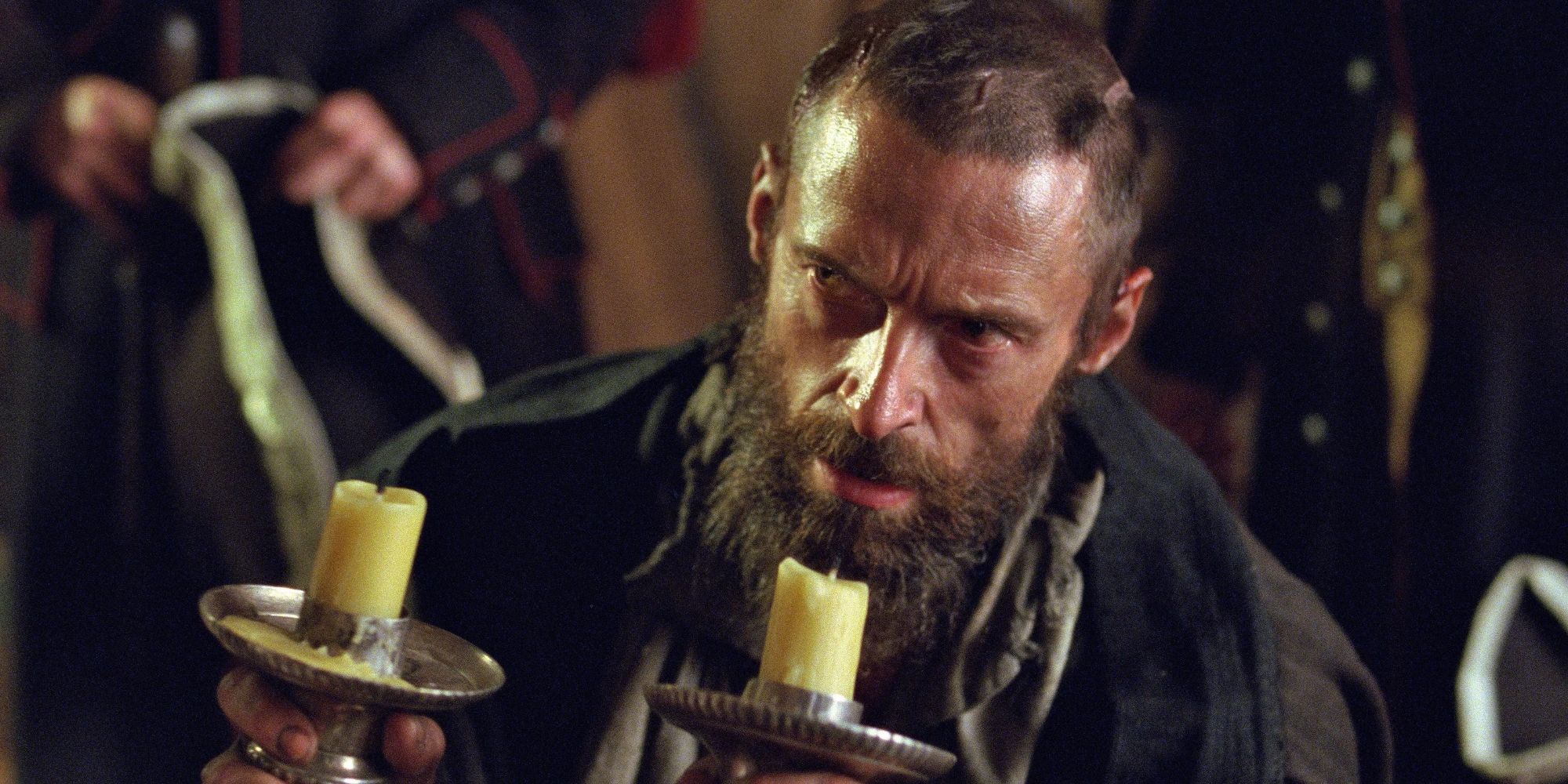 Tom Hooper's cinematic adaptation earned eight Oscar nominations and three wins at the 85th Academy Awards. With an epic cast of stars from all around the industry globe, Les Misérables is an award-winning historical movie that follows the trials and tribulations of ex-convict Jean Valjean (Hugh Jackman), who is being hunted for breaking parole by policeman Javert (Russell Crowe). Initially a stage play based on Victor Hugo's novel, this film focuses on several interweaving characters and their stories during the French uprising known as the June Rebellion.
This critically-acclaimed film has a two-and-a-half-hour runtime that flies by as various stars grace the screen like Anne Hathaway, Eddie Redmayne, Sacha Baron Cohen and Amanda Seyfried. For musical theater lovers or historical film moviegoers, Les Misérables is a solid PG-13 choice to stream during the next rainy day in.
8

'Forrest Gump' (1994)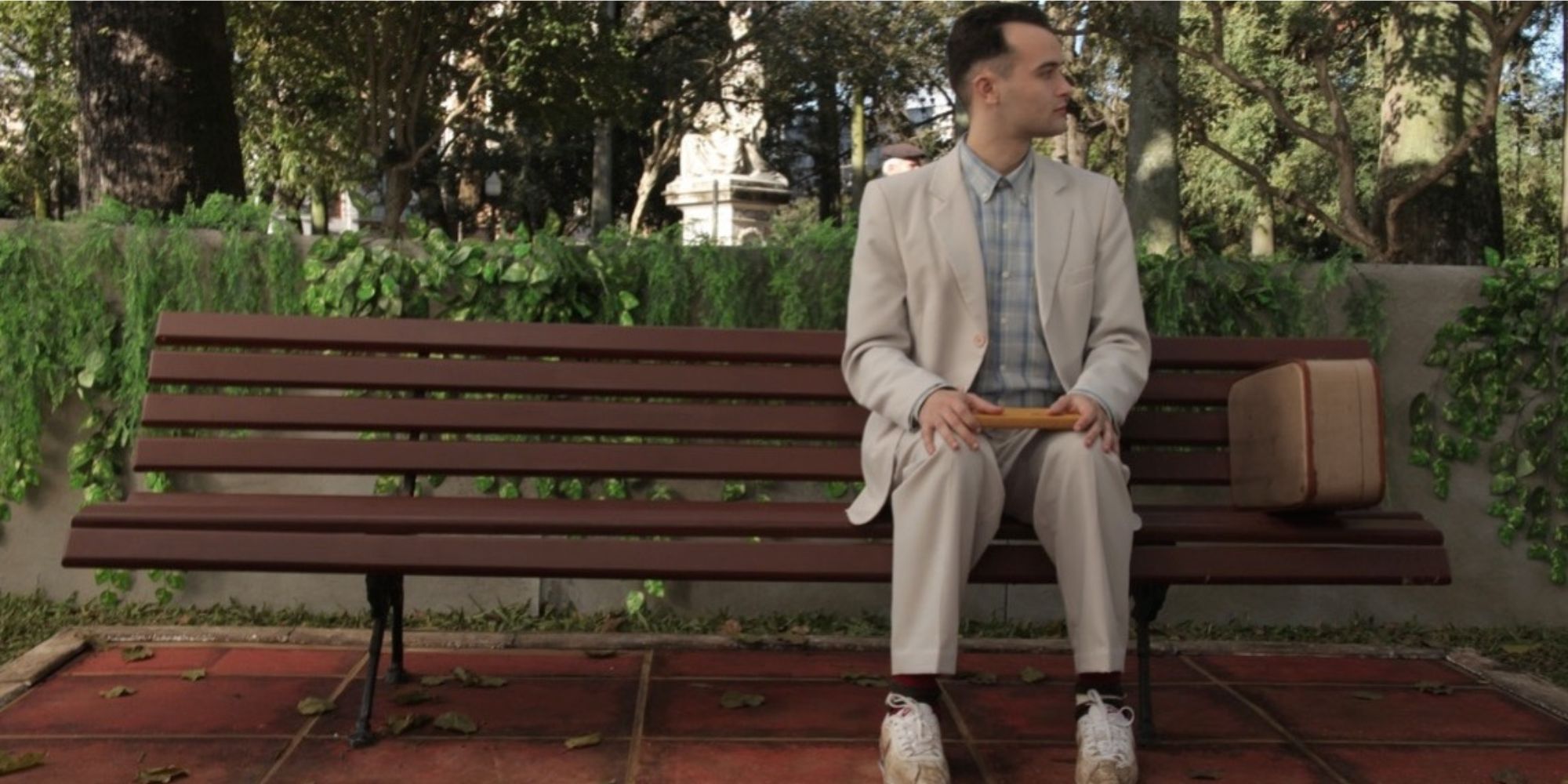 Forrest Gump is a classic epic romantic-comedy-drama film directed by Robert Zemeckis based on Winston Groom's 1986 novel of the same name. It is often described as a cinematic masterpiece that can appeal to viewers of all ages. The titular character, played by Tom Hanks, is a simple man with a low IQ who is blessed with a lot of luck. Forrest gets caught up in some of the most remarkable incidents in recent history, including the Vietnam War, the Watergate scandal and the beginning of the hippie movement.
Despite his lack of intelligence, Forrest always manages to succeed, making him lovable and inspirational. Of course, Hanks' Oscar-winning performance added sincerity and heart to the character that made him very likable. The film's blend of touching moments, thought-provoking themes, and spectacular performances ensured that it would be remembered for years to come.
7

'Dumplin" (2018)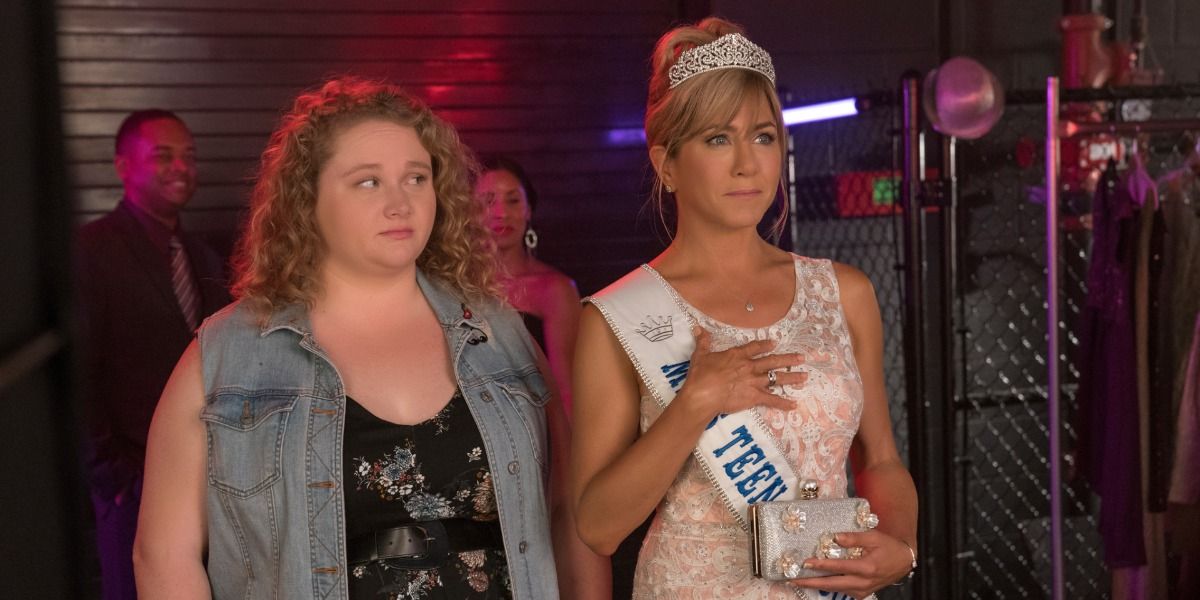 Revolutionizing her mother's Texas beauty pageant, Willowdean (Danielle Macdonald) is a plus-size teen who signs up for Rosie's (Jennifer Aniston) pageant out of spite but never expected other contestants like her to follow suit. A dramedy by Anne Fletcher, critics and audiences loved Dumplin' for its ability to bring diverse body representation to the screen, especially in a pageant film.
The stars and supporting cast were able to elevate the film and stand out amongst its competitors in the genre. Its PG-13 rating comes mainly from brief, strong language. Instead of hitting "Suprise Me" next time during a Netflix movie night, Dumplin' should be the first choice.
6

'Always Be My Maybe' (2019)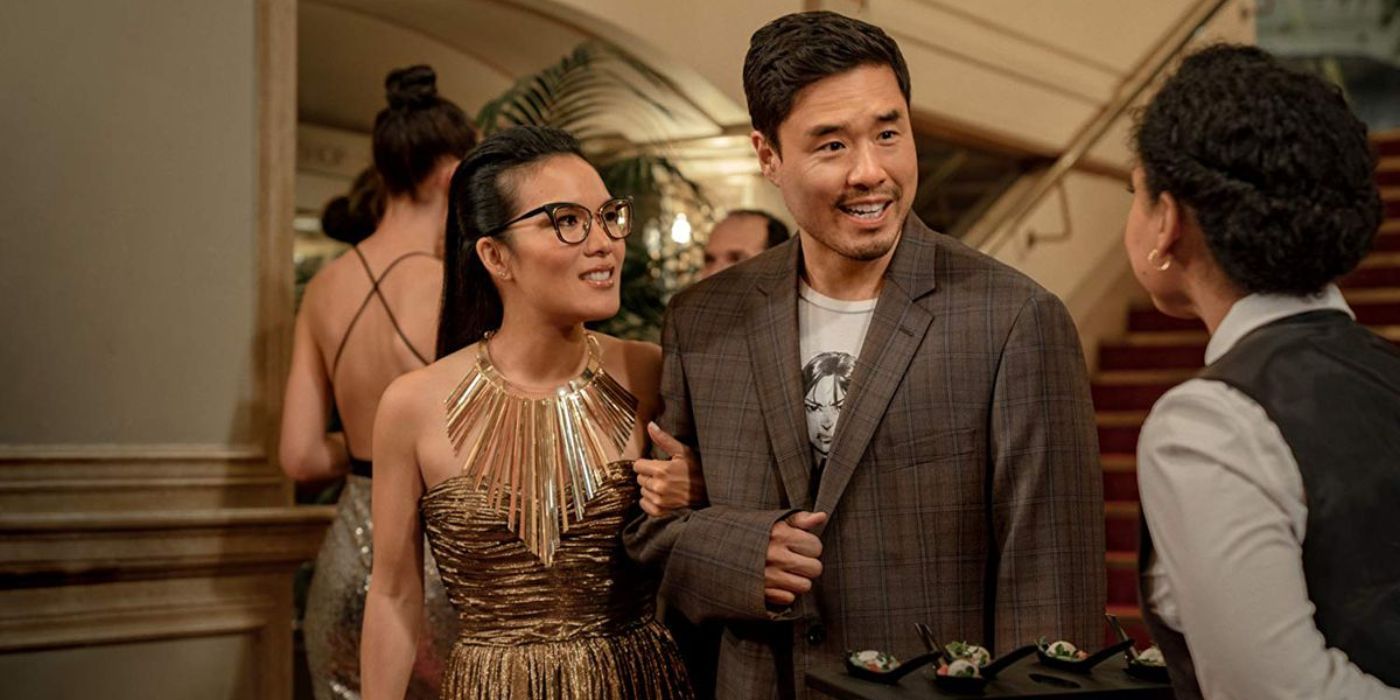 Sasha (Ali Wong) and Marcus (Randall Park) were childhood sweethearts that everyone (except for them) thought would get together. Fifteen years later, they reconnect only to discover the spark is still lingering despite moving on to entirely different worlds in their adult lives. This Netflix original is directed by Nahnatchka Khan and is the perfect odd-couple romance film to stream.
The comedic tone and chops of Wong and Park garnered positive reviews from critics and audience members. Even with brief appearances by Keanu Reeves and Daniel Dae Kim, Always Be My Maybe maintains the focus on its main stars. The film tackles social issues without it eclipsing the romantic storyline.
5

'The Imitation Game' (2014)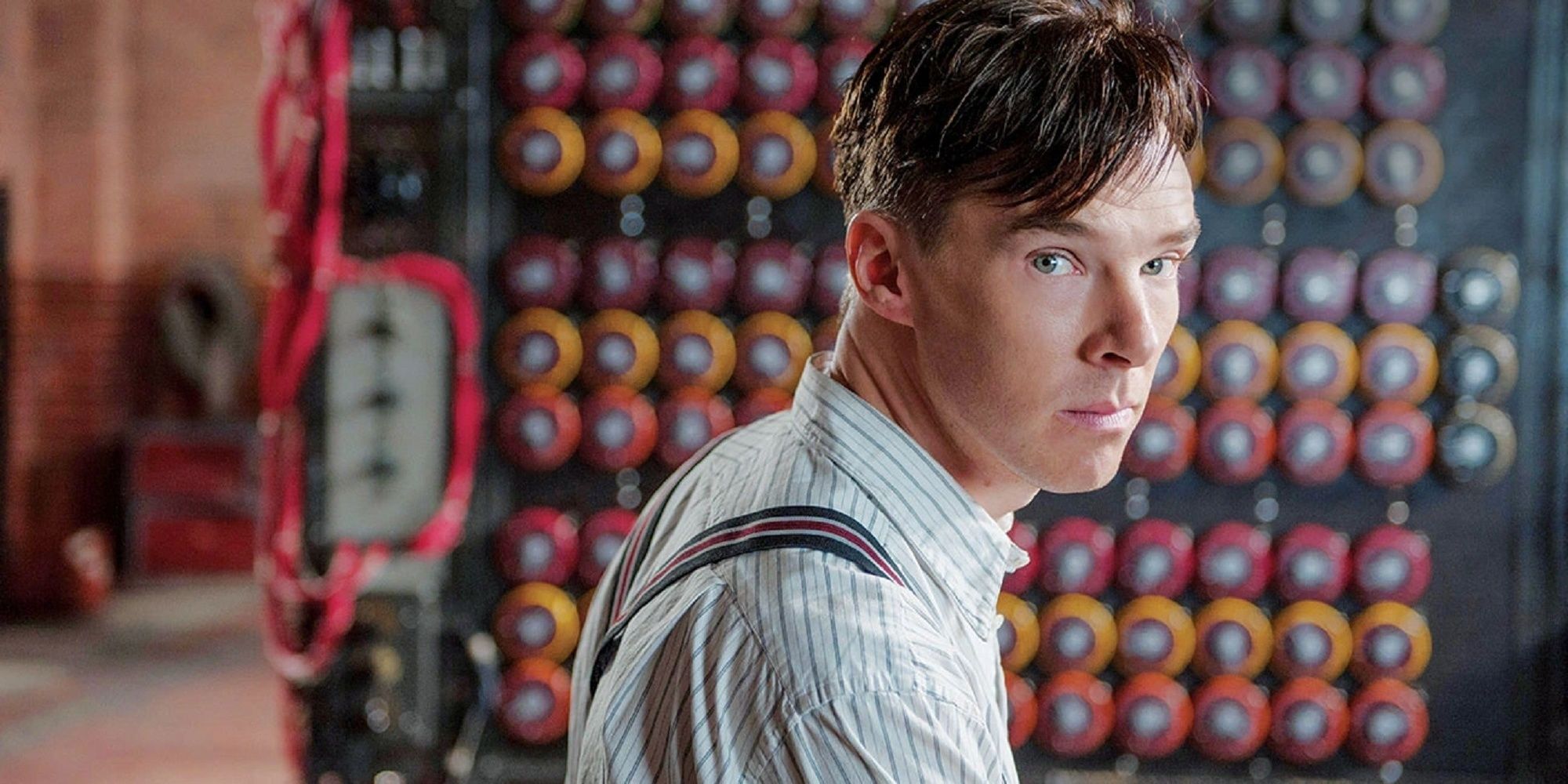 Based on a true story, The Imitation Game is a critically acclaimed historical drama film directed by Morten Tyldum. The film chronicles the story of the real-life figure Alan Turing (played by Benedict Cumberbatch), a brilliant mathematician and logician who helped crack the German Enigma code during WWII, which eventually contributed to the Allies' triumph. Turing's personal life is also explored in the film, notably his sexuality, for which he was formally prosecuted in 1952, leading to his untimely death.
Cumberbatch's masterful depiction of Turing, which won him an Academy Award nomination for Best Actor, is one of the reasons The Imitation Game was so positively received by both critics and fans. Kiera Knightley's portrayal of Joan Clarke was also praised. Plus, the film's ability to mix the historical and personal components of the narrative, as well as shed light on Turing and his team's fantastic achievement, is perfectly complemented by the more human side of the story, particularly the societal discrimination the protagonist experienced as a result of his sexuality.
4

'Enola Holmes' (2020)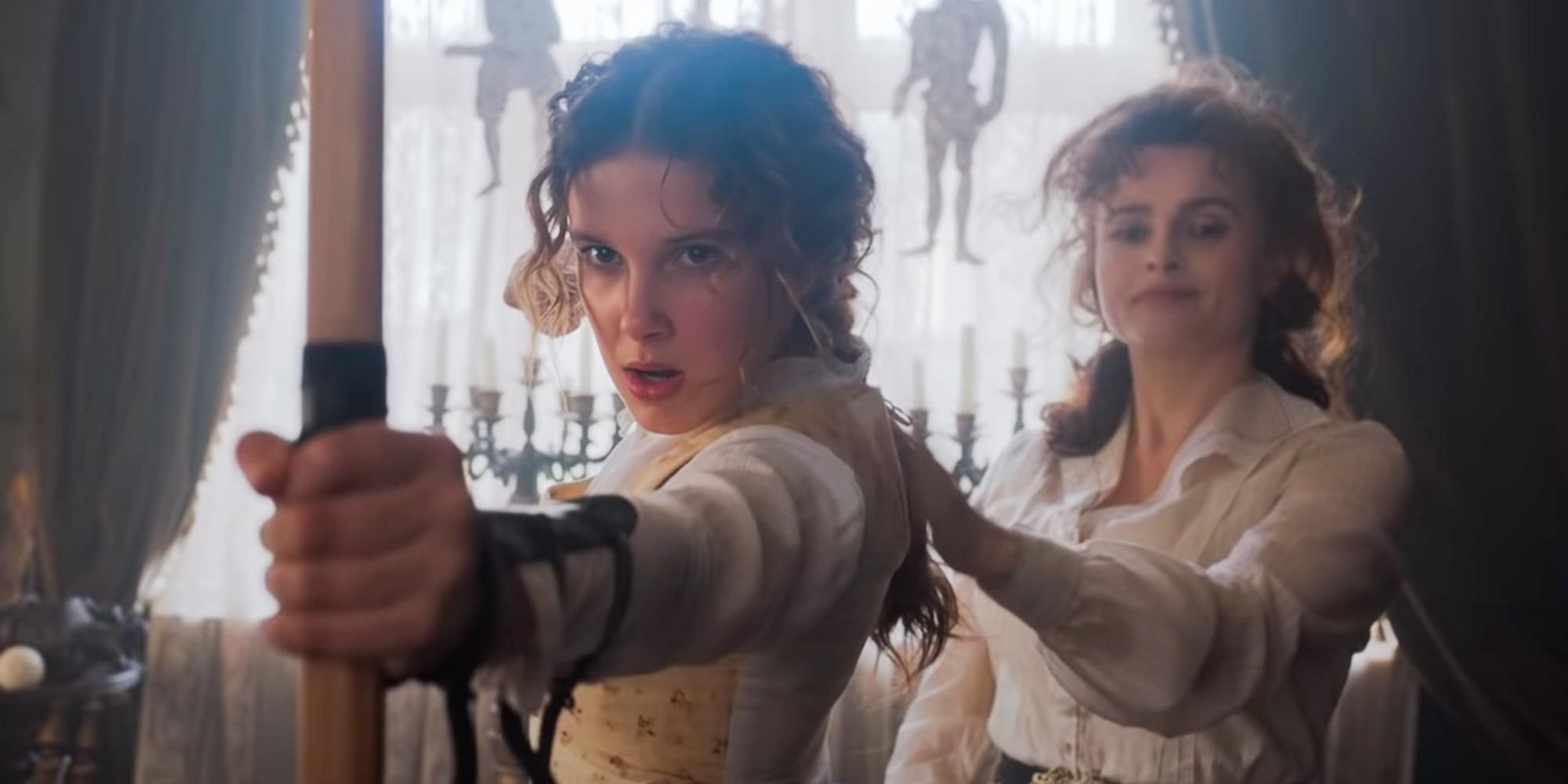 Bringing a young female detective to the streaming screen, Harry Bradbeer's Enola Holmes provides young viewers with a capable role model emerging from her brother's shadow. Sherlock's sister, Enola (Millie Bobby Brown), discovers their mother is missing and sets off on a quest to solve the case. Even with Henry Cavill as Sherlock and Sam Claflin as Mycroft Holmes, Bobby Brown held her ground as the film's lead.
Critics and audiences fell in love with Enola so much that Netflix released a sequel, Enola Holmes 2. Bobby Brown is Netflix royalty with her role as Eleven in Stranger Things. For preteen fans looking to watch more Bobby Brown roles all in one place, Enola Holmes is the perfect film.
3

'Skyfall' (2012)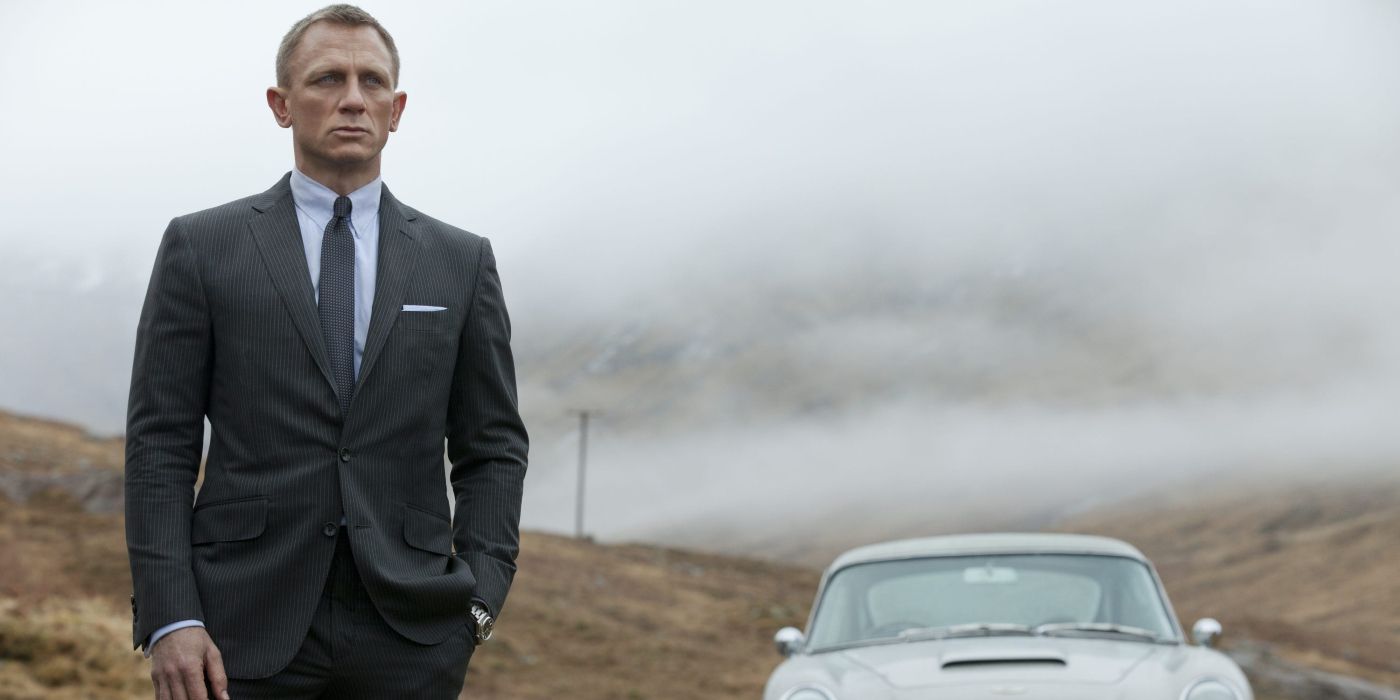 Skyfall is a classic spy film and the twenty-third installment in the James Bond franchise, directed this time by Sam Mendes. The film follows the protagonist (played by Daniel Craig in his third role as James Bond) as he tries to hunt down and eliminate a secret organization while simultaneously dealing with the return of dark elements from his past. The film also digs into Bond's backstory and tackles his relationship with M (Judi Dench).
Skyfall has been commended by critics and viewers alike for its riveting plot, phenomenal visuals and exceptional performances. Its exploration of Bond's character and the franchise's history felt like a breath of fresh air at the time it was released.
2

'Sing Street' (2016)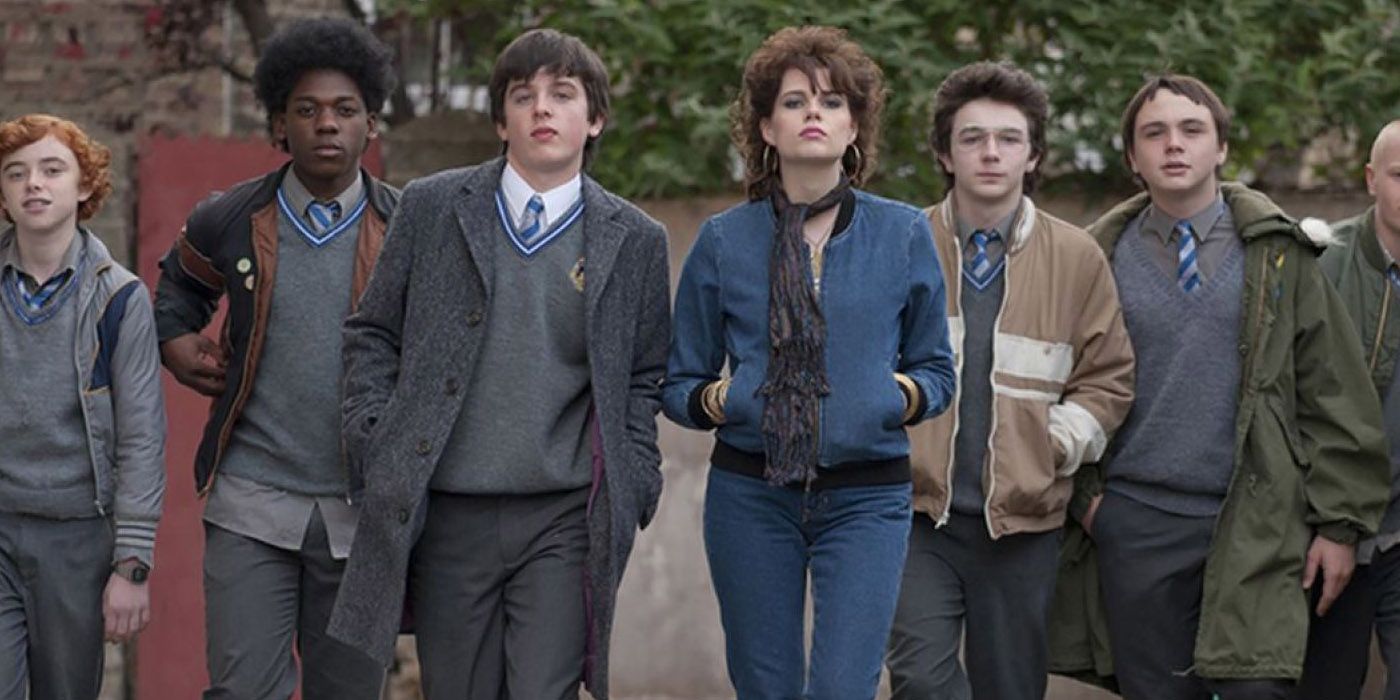 Director John Carney's Sing Street is an underrated musical coming-of-age comedy-drama set in 1980s Dublin, Ireland. It follows Conor (Ferdia Walsh-Peelo), a teenage boy who forms a band to impress a girl and in order to escape his tough family life. In the process , he finds his passion for music and the power it has to unite people.
Its whimsical coming-of-age tale, nostalgic 1980s backdrop, and fun original music make it worth watching with the entire family. Parents will appreciate its throwback moments through familiar musical numbers, and teens will love its romantic yet quirky narrative.
1

'Glass Onion: A Knives Out Mystery' (2022)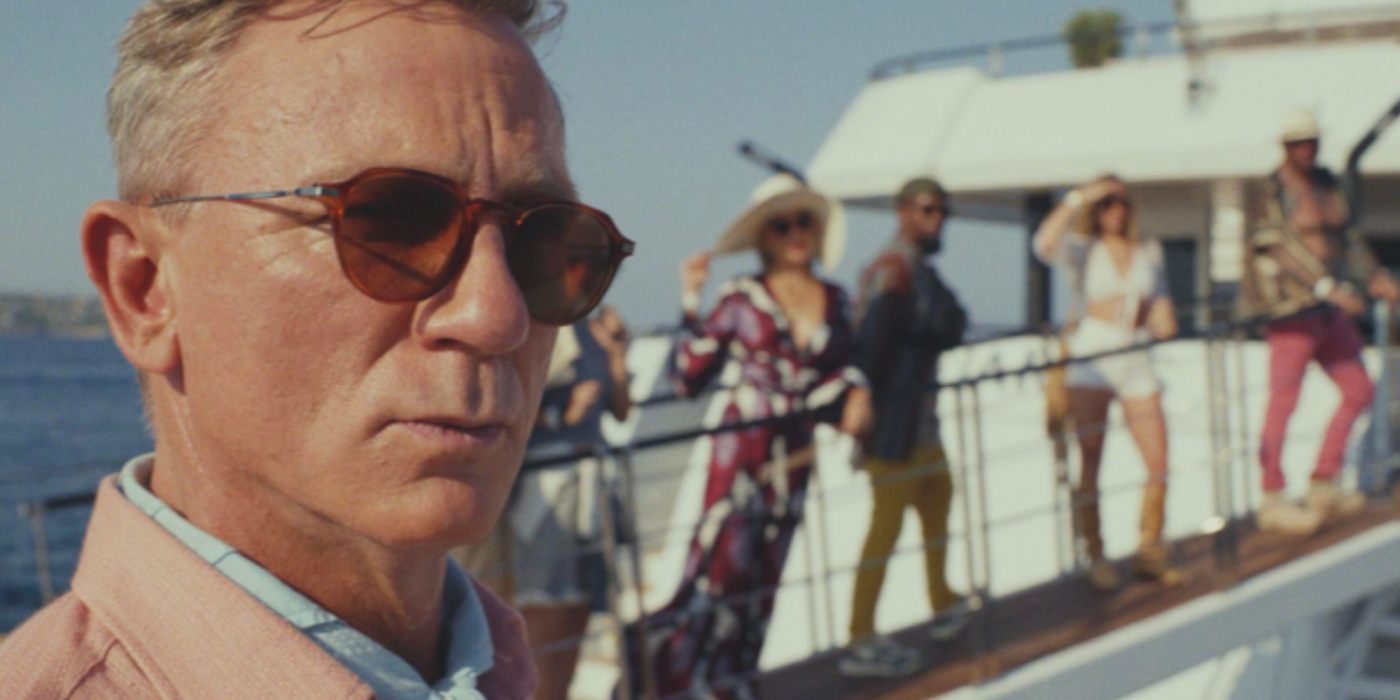 Knives Out may sadly no longer be available to stream on Netflix (US and UK), but its impressive sequel, Glass Onion, is still up on the platform. Directed by Rian Johnson, Daniel Craig reprises his role as the world-famous detective Benoit Blanc, who's invited to a private getaway on an island owned by the eccentric tech billionaire, Miles Bron (Edward Norton). In typical whodunit fashion, things soon become extremely complicated.
With a stellar ensemble cast, a generous touch of comedy and genuinely surprising twists and turns, the film will undoubtedly go down in history as one of the best whodunits of this decade. It manages to bring something entirely new to the table, and can be enjoyed as a standalone film by the entire family.