Little People, Big World fans were surprised to learn that Amy Roloff's husband, Chris Marek, took over the pumpkin patch tour on Roloff Farms, but Zach Roloff seems to be okay with the changing of the guard. There has been some serious tension on Roloff Farms since Matt Roloff refused to sell the land to his two sons. Now, Zach is choosing to distance himself from the property.
Chris joined the family officially when he married Amy on August 28, 2021, after they met at a Paint and Sip party a few years back. The two hit it off, and Chris embraced Amy's four children. For a few seasons, Little People, Big World has witnessed Chris bond with Zach, as he has supported his stepson at his weight lifting competitions along with many other ventures. Zach had given the green light to Amy, reassuring her that she had chosen the right man when it came to Chris. The real estate agent had also stepped up when it came to working on the family farm and, at times, looked to be really enjoying himself.
Related: Why LPBW Fans Think Amy Dresses Better Since Leaving The Farm
Zach Roloff Is Not On The Farm Anymore
Zach was known to be a creature of habit, and while he wasn't always into working within the pumpkin patch, the father of three often found his happy place behind the tractor wheel, giving VIP tours of the family farm. In an episode of Little People Big World season 24, Zach was shown sitting down with Amy as they discussed the farm's future. The 60-year-old revealed that her ex-husband Matt Roloff was reducing the number of wagon tours to three, and that he had asked if Chris would also be interested in doing his own VIP tour.
Zach Roloff Refuses To Take Part In Farm Tour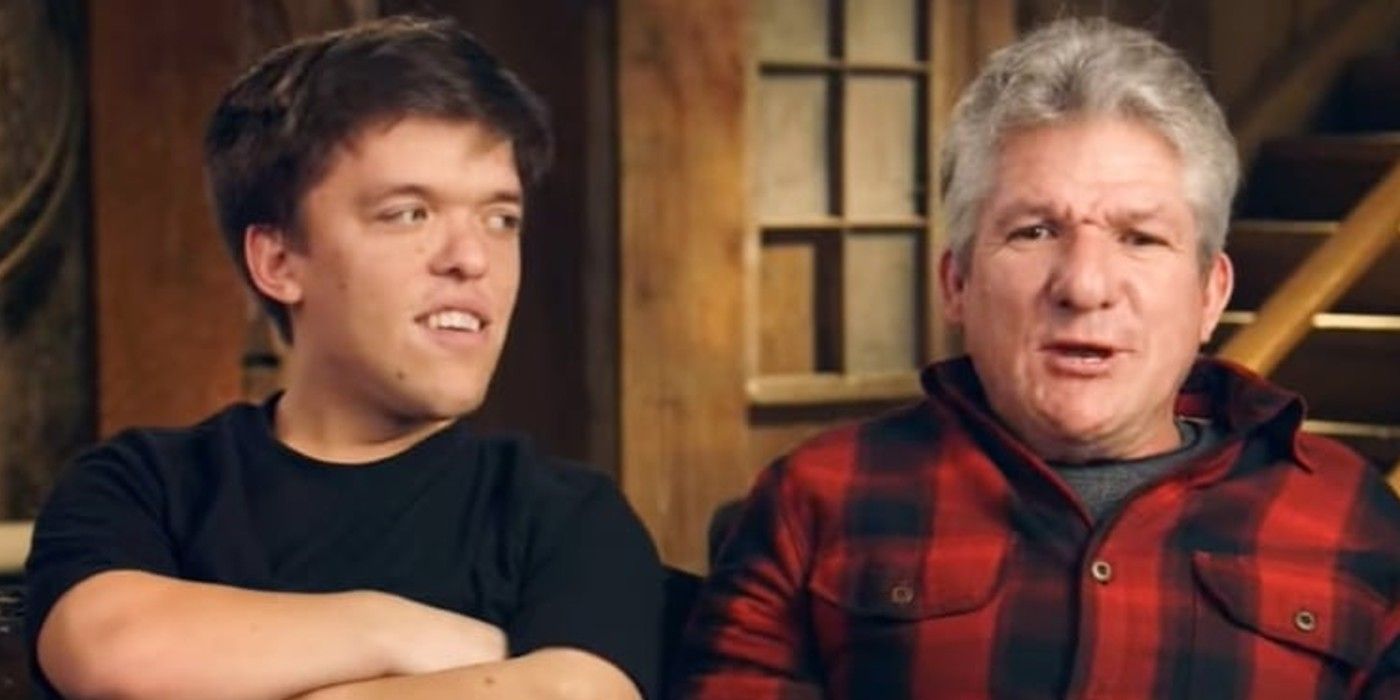 Little People, Big World fans could see that Chris was nervous, but forged on as he asked if Zach would take it personally if he took over the tours. Zach immediately replied, "no, dude." The soccer player shared that Chris would meet some amazing people from all over the world. As TLC viewers are well aware, the tours on the farm have always been led by Zach and were very much considered his thing, but Chris noted how well Zach took the news and was thankful he had his blessing.
It turns out Zach was being truthful with Little People, Big World fans, as he revealed in a confessional that he was a bit more upset than he led on. To Zach, the private tours were a good job noting it was fun while it lasted, but that part of his life was now over. Viewers are still upset that Matt was so money hungry when it came to selling the farm to his children, and hope that one day Zach and Matt can heal their feud.
More:Why LPBW Fans Think Tori Should Stop Complaining About The Farm