NASCAR is not among the most respected sports in the world, in fact it's not even the most respected form of auto racing (that distinction belongs to Formula 1). But like any high-speed competition, it's seen its share of tragedies, dramatic comebacks, and heart-pounding photo finishes. A truly great NASCAR movie must strike the perfect balance between embracing the sport's intensity while also having the self-awareness to lovingly poke fun at its fanbase. Few NASCAR movies have reached this platonic ideal but many have tried, with varied results. Below are the 8 best NASCAR films ever made, from the dramatic and compelling to the delightfully absurd.
Talladega Nights (2006)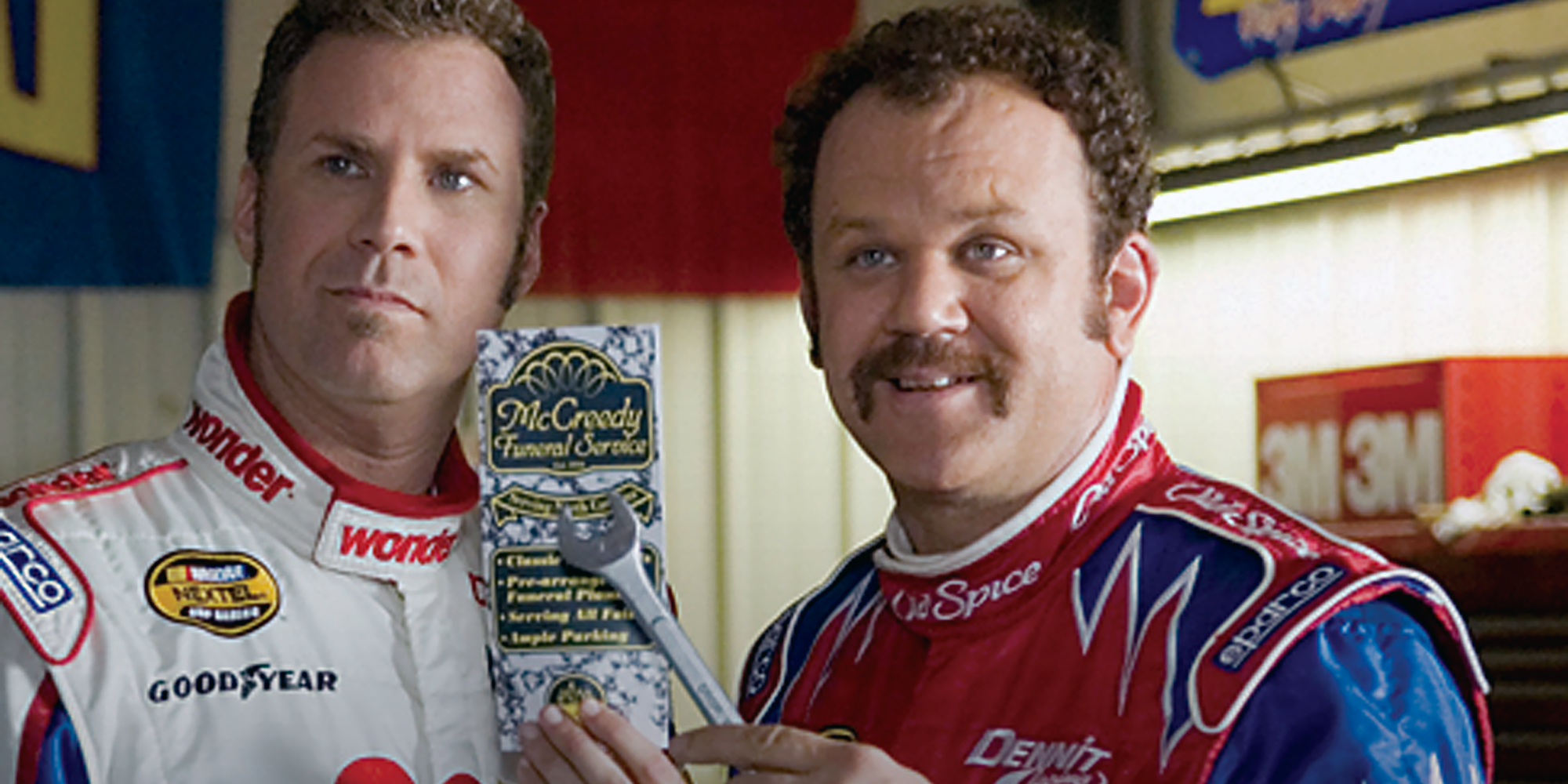 No movie better captures the fun and spirit of NASCAR than Talladega Nights. Obviously, the film is a comedy and its portrayal of NASCAR, its fans, and its drivers is satirical. Nonetheless, it's hard not to watch this without feeling a need for speed. Team Shake and Bake's final race in the film's conclusion is genuinely thrilling. There are also some moments here that will resonate with NASCAR fans, much in the same way that Spinal Tap strikes a nerve with some musicians. In good satire, there's always a healthy dose of truth. It must also be stated that Will Ferrell's prayer scene in Talladega Nights is among the funniest bits he's ever done and his kids threatening to come at their grandpa "like a spider monkey" will never not be funny.
RELATED: 'Days of Thunder' Is Basically 'Top Gun'-Lite (Which Means It's Still Awesome)
Cars (2006)
Cars, Pixar's movie about race cars is really more of a film about not being an arrogant jerk and realizing how dependent all of us are on the support of others. It's also a bit of a loving tribute to roadside towns scattered across Arizona, New Mexico, and other stops along Route 66. Although the plot of the film only generally involves NASCAR, the movie is still a celebration of classic American car culture, that time long ago when hitting the road, criss-crossing the country, and not caring if you got a little lost felt like an exciting and romantic idea. If this charming film doesn't inspire you to take a road trip, no movie will.
Racing Dreams (2009)
This 2009 documentary by Marshall Curry is a great film about youth, ambition, and race car driving that deserves far more attention than it receives. The film profiles young aspiring NASCAR drivers competing in the World Karting Association, a youth league that serves a training ground for NASCAR. It's a bit like a racing version of Hoop Dreams but perhaps more inspiring. Fun fact: this movie marks the very first feature film producing credit for Dwayne "The Rock" Johnson.
Days of Thunder (1990)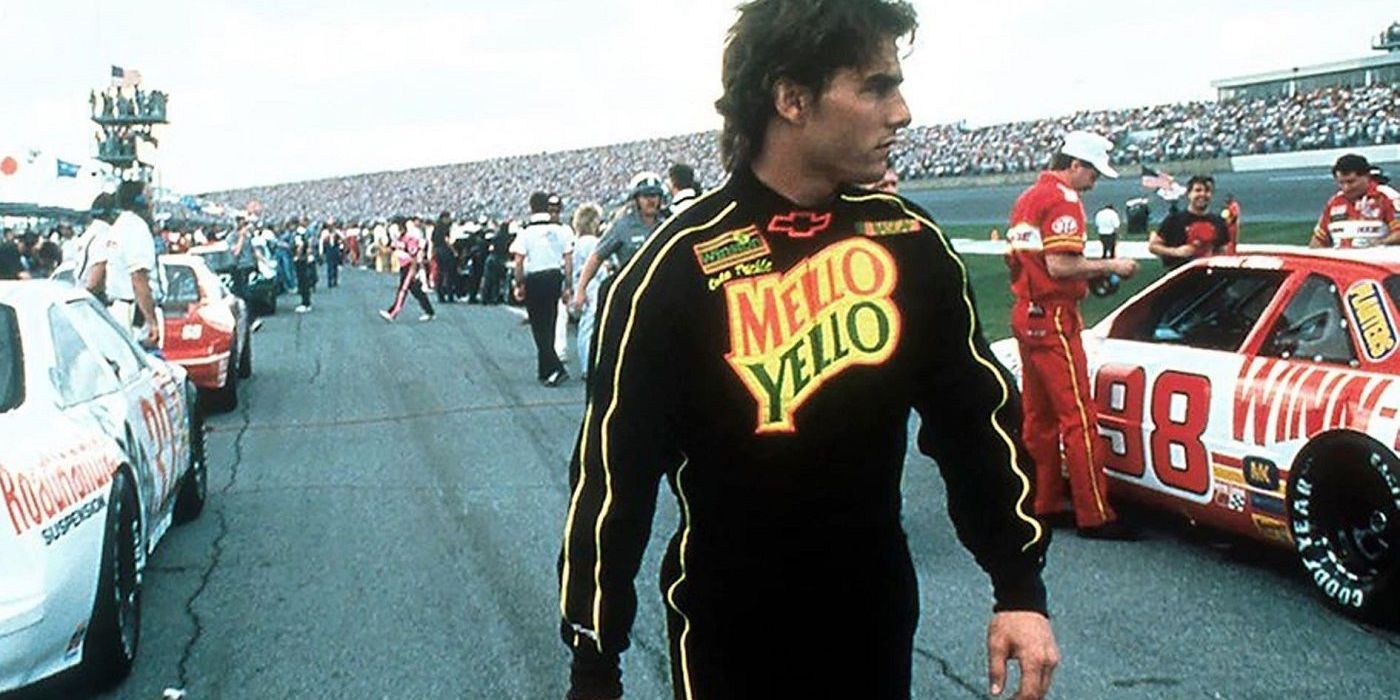 Honestly, any racing movie directed by Tony Scott and starring Tom Cruise, Nicole Kidman, and Robert Duvall is making it on this list, if for no other reason than out of respect for all those involved. Days of Thunder is, unlike some of the other films on this list, a relatively serious and straightforward depiction of NASCAR. It's a bit like Top Gun on the ground but not quite as memorable and lacking an exceptional sequel. The film, like everything the Scott brothers have been involved in, looks beautiful and even features Talladega Nights co-star John C. Reilly in a supporting role. (Didn't expect John C. Reilly to be the king of NASCAR movies but here we are). If you're intrigued by Days of Thunder and haven't seen it, forget about the trailer and just watch this awesome clip instead. It's pure cinema.
Greased Lightning (1977)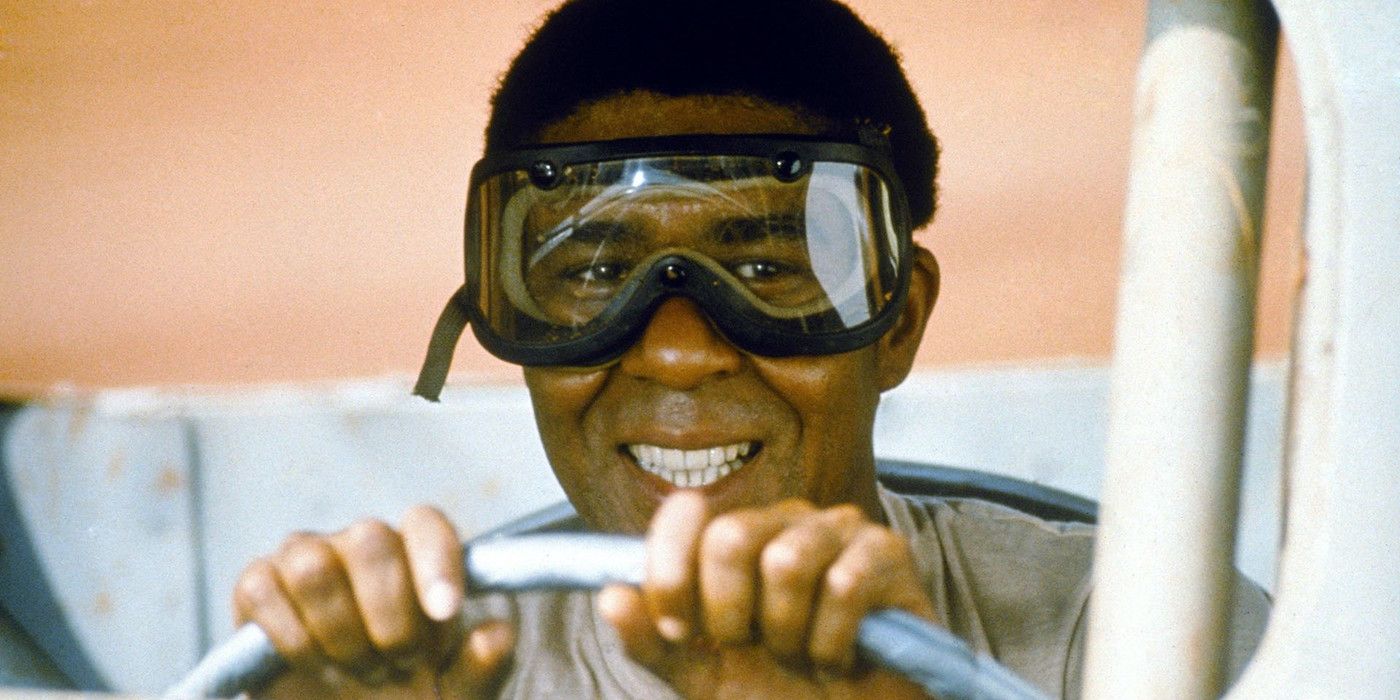 No, it's not a feature adaptation of the Grease song, it's Richard Pryor's surprisingly dramatic turn as Wendell Scott, who was one of the first black NASCAR drivers. It's a little strange to see Pryor in a drama but he does a great job, injecting the character with just the right amount of charisma. Pam Grier co-stars along with (inexplicably) folk-rock legend Richie Havens. It's an odd cast but this underseen film is surprisingly good and delivers a rousing dose of feel-good inspiration.
The Last American Hero (1973)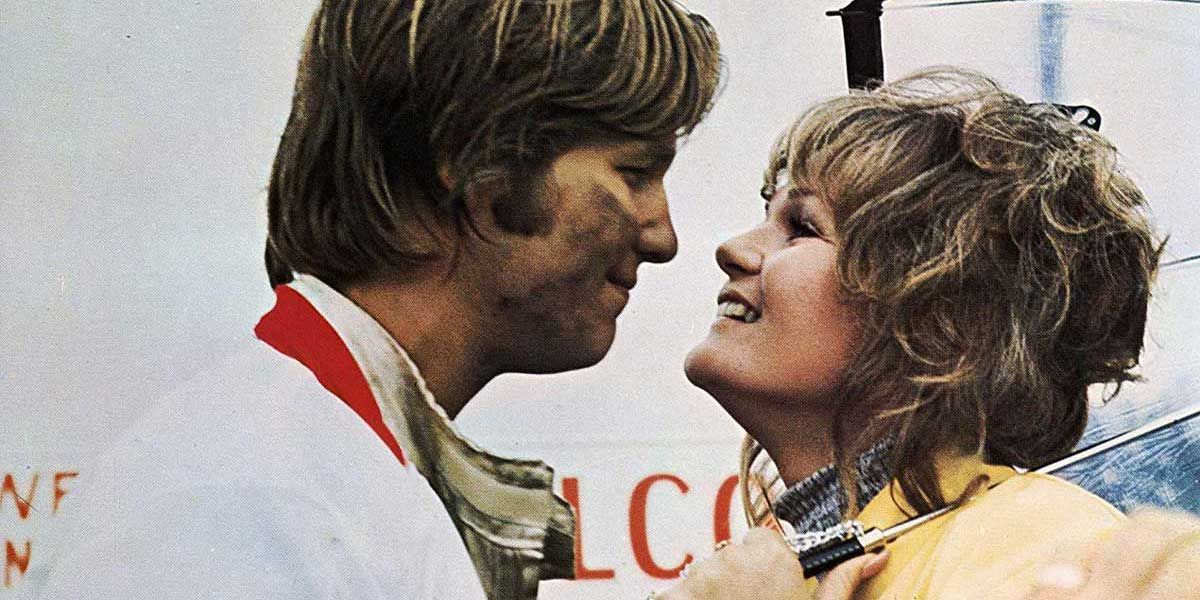 This gem stars Jeff Bridges as another real-life NASCAR driver, Junior Johnson, who was the subject of a Tom Wolfe article on which this film is based. Johnson was a bootlegger who quit moonshining to become one of NASCAR's most legendary drivers. He later had a successful second career as a team owner. In 1986, President Ronald Reagan granted Johnson a pardon for his moonshining conviction. If that's not a NASCAR story, what is? The Last American Hero is a raucous good time, on par with many of the great car movies of the 1970s, such as Le Mans and Gone in 60 Seconds.
Stroker Ace (1983)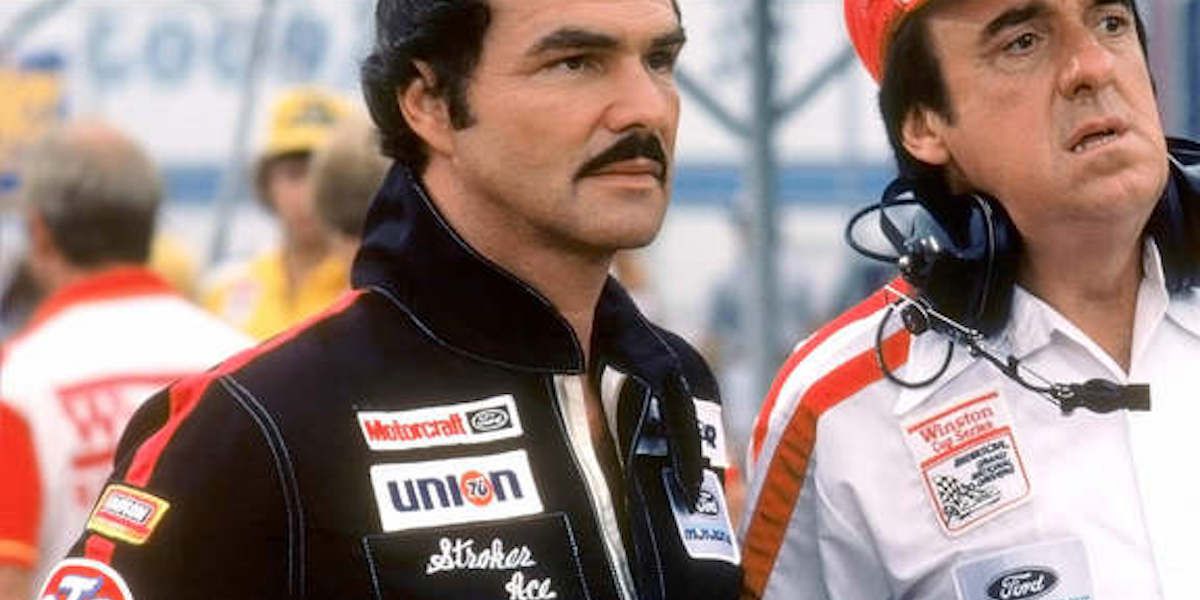 You can't really have a list of car-related movies without Burt Reynolds making at least one appearance. His 1983 action comedy Stroker Ace is not exactly one of his best outings but it does pay loving tribute to the sport of auto racing, with legendary NASCAR drivers Dale Earnhardt and Richard Petty making cameo appearances. Stroker Ace is a weird film with a lot of jokes that don't quite land but it will gently warm the heart of any NASCAR fan. It's also incumbent upon any cinema lover to take at least one lap around Burt Reynolds' filmography.
Speedway (1968)
Speedway is an Elvis movie, which is kind of its own genre. Elvis wasn't a great actor but he was a fun screen presence who gravitated towards some wacky material. In this film, he co-stars with Nancy Sinatra who plays, of all things, an IRS agent who falls in love with Elvis' NASCAR driver character. Speedway is not a cinematic masterpiece but if you happen to fall into the center of a Venn diagram of NASCAR and Elvis fans, this is certainly the film for you. The incredibly fake-looking sets are all coated with bright late-60s psychedelic colors and the background actors look like they were borrowed from the set of Austin Powers. It's kind of awesome and does celebrate NASCAR but it might be an even less realistic film than Cars.