Greta Gerwig's Barbie premieres in July, and it looks set to be one of the year's standout movies. It'll be her first project as a director since 2019's Little Women. Gerwig has come a long way since her start in early-2000s mumblecore. She revealed her more dramatic side as a performer with projects like Frances Ha and 20th Century Women, before establishing herself as a director with Lady Bird — one of the strongest debuts of the last decade.
RELATED: 'White Noise': How Faithful Is Noah Baumbach's Film to the Book?
Over the years, Gerwig has mentioned many films and filmmakers as inspirations. They range from French New Wave rom-coms to Australian teen flicks, alongside British dramas and even a Western or two. Like Gerwig's own filmography, her favorite movies tend to be funny and melancholic, with a focus on female characters.
1

'Suzanne's Career' (1963)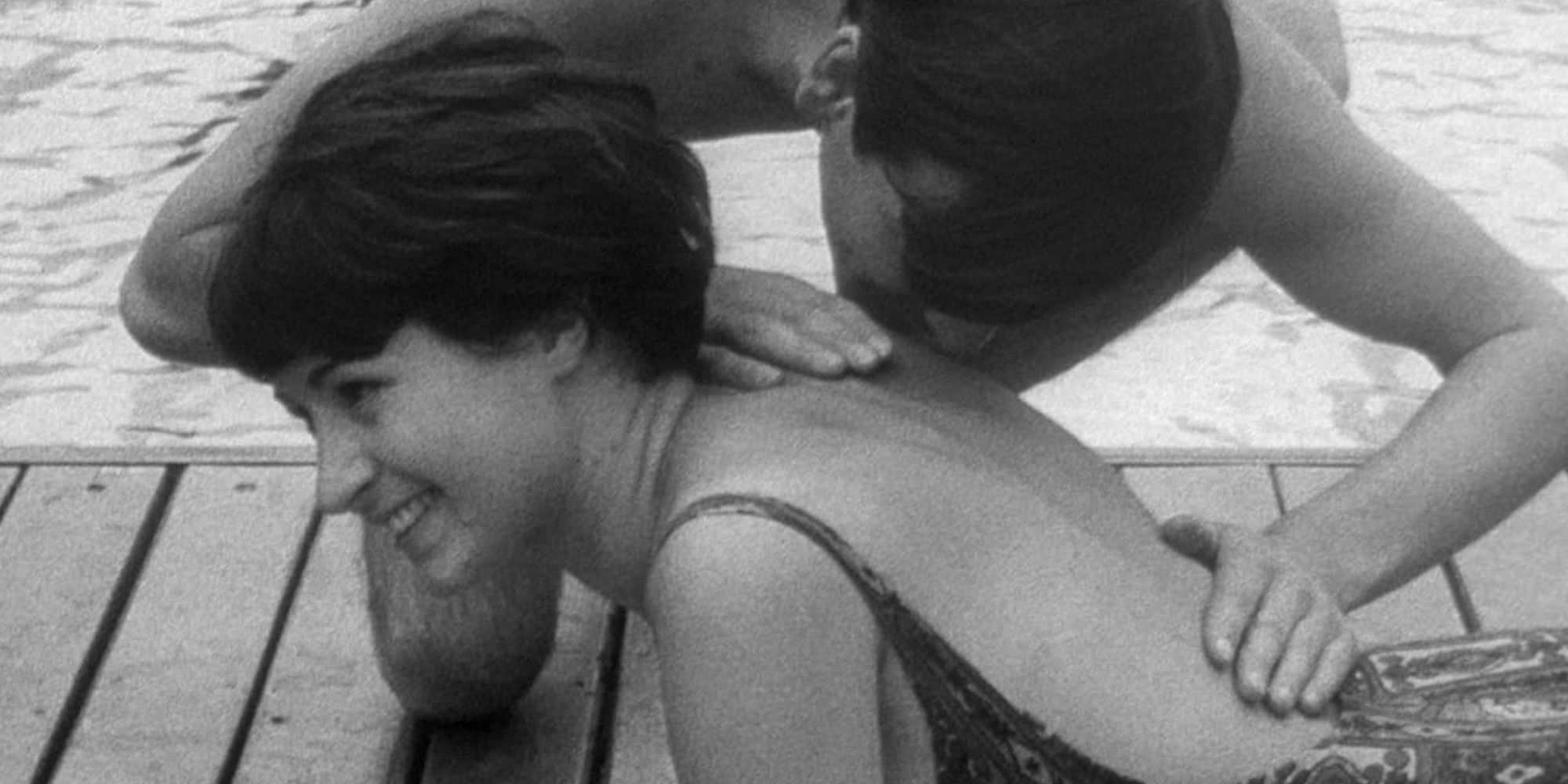 "If I had good taste, I wouldn't like you." Suzanne's Career is a romantic comedy by French New Wave director Éric Rohmer, one of his six Morality Tales. It's about two university friends, the shy Bertrand (Philippe Beuzen) and brash Guillaume (Christian Charrière), who both develop feelings for Suzanne (Catherine Sée).
RELATED: Why Greta Gerwig Is the Perfect Filmmaker to Bring 'Barbie' to Life
Rohmer's dialogue was a big influence on both Gerwig and Noah Baumbach. "In Rohmer movies, he'll just give characters philosophies that they explain and I love that the whole movie just stops and you listen to a character explain their philosophy on love or on life or something," Gerwig says. "There's nothing inherently cinematic about it, but he somehow makes it kind of cinematic."
2

'Another Year' (2010)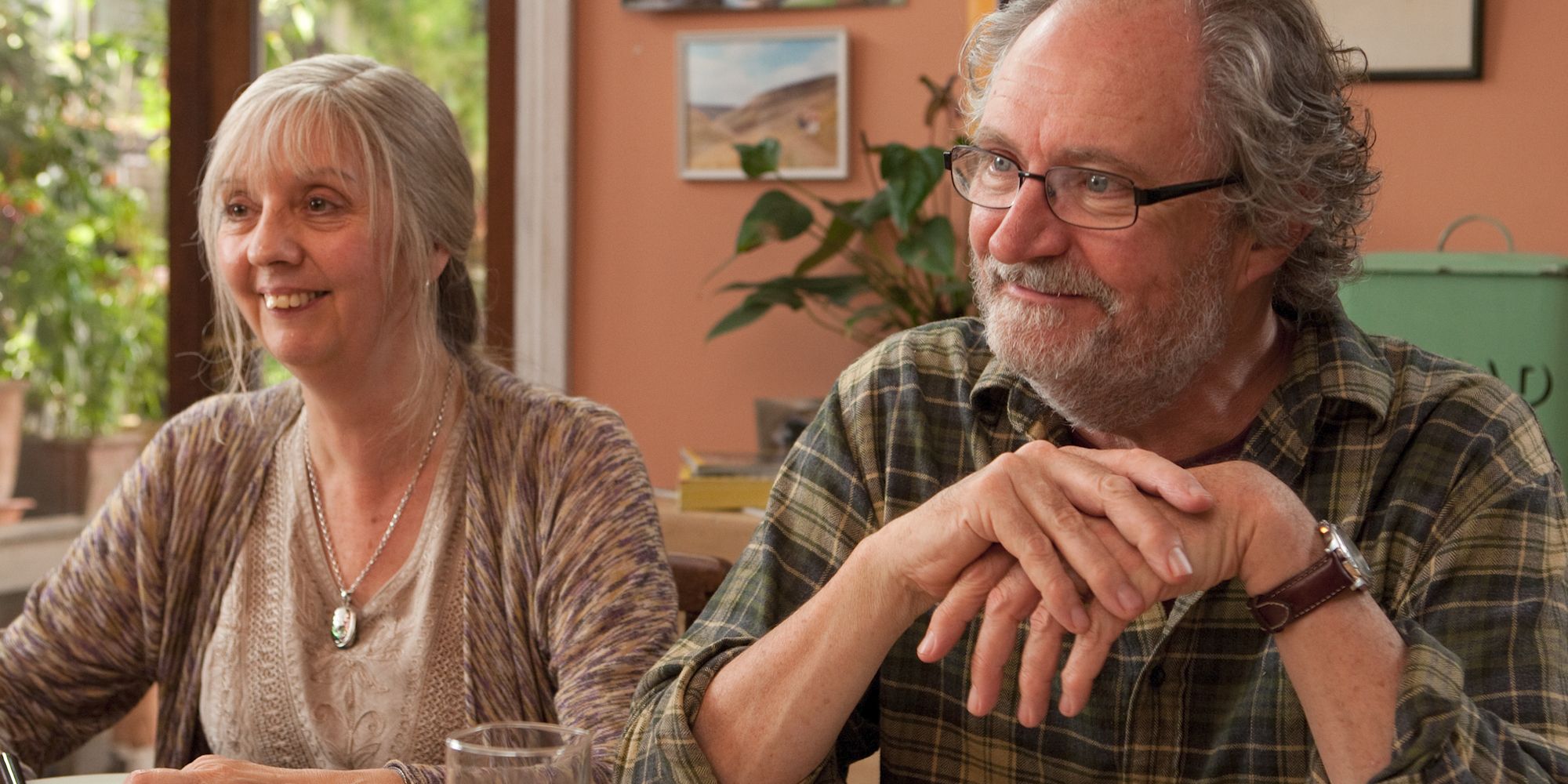 Another Year is a slice-of-life comedy-drama by British director Mike Leigh. It focuses on a married couple, Tom (Jim Broadbent) and Gerri (Ruth Sheen) – like the cartoon – and their emotionally unstable friend Mary (Lesley Manville). Despite being slow-paced, the stunning performances and authentic dialogue make it a compelling watch.
RELATED: 'White Noise' Ending Explained: Airborne Toxic Events, Grocery Stores, and Existential Dread
"I love [Another Year]; it's great, it's the best," Gerwig has said. "The way it's divided up into seasons — that's what kind of gave us the inspiration to demarcate [Frances Ha] into parts from where she lived. I really like in the movie the way there was elapsed time. You'd kind of be figuring out what happened in between these two sections."
3

'My Man Godfrey' (1936)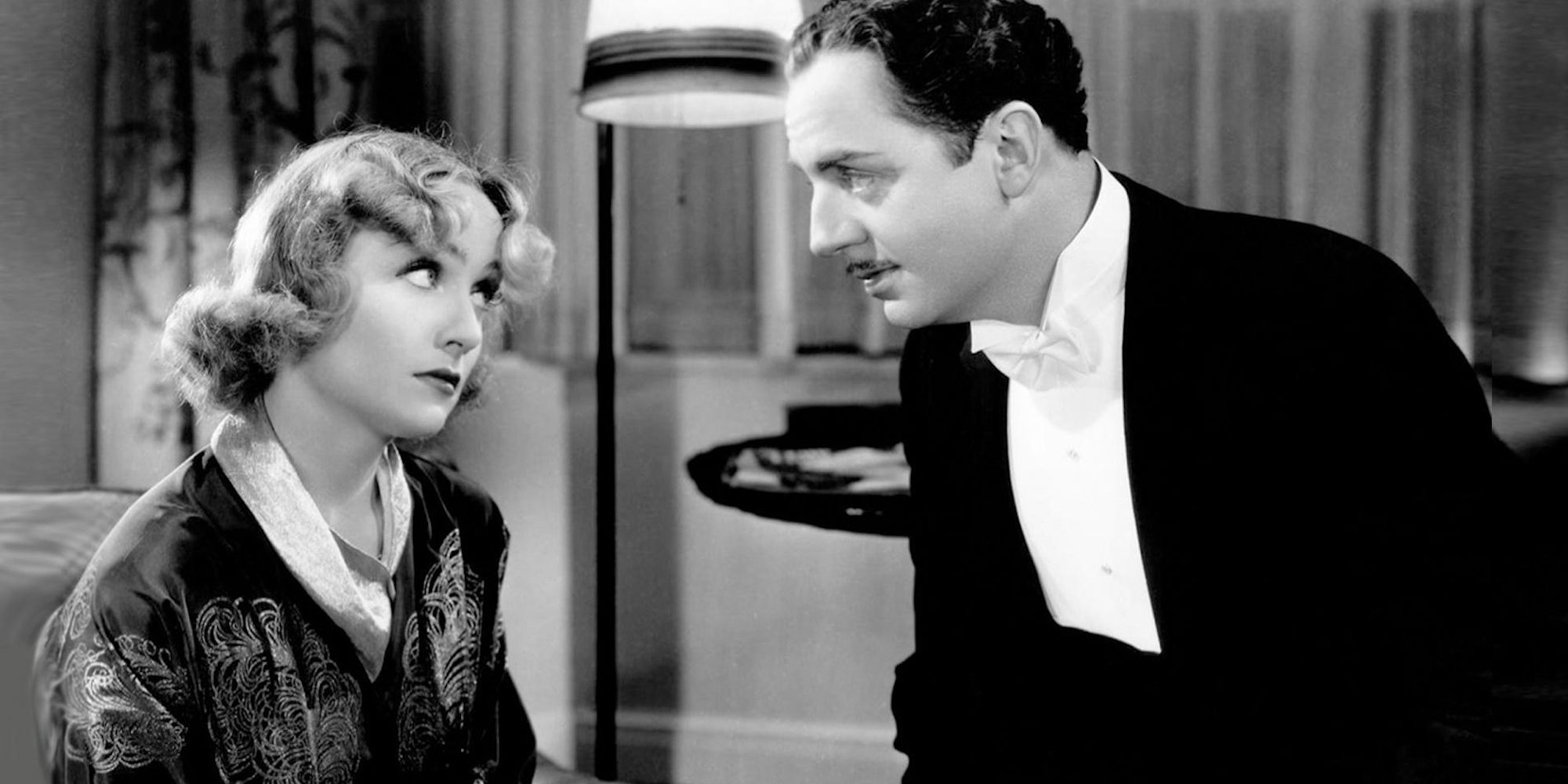 My Man Godfrey is a screwball comedy directed by Gregory La Cava and starring William Powell and Carole Lombard. Lombard was a comedy star of that era, appearing in a ton of fast-stalking, slapstick films. On several occasions, Gerwig has named Lombard as her all-time favorite actress.
"The way that she walks in movies and there's something about her entrances and exits that's inherently hilarious to me," she has said. "[Screwball actors] have this feeling of using their whole bodies the whole time they are acting […] and the way that [Lombard is] able to be big and real at the same time. It's something I always aspire to."
4

'Girlfriends' (1978)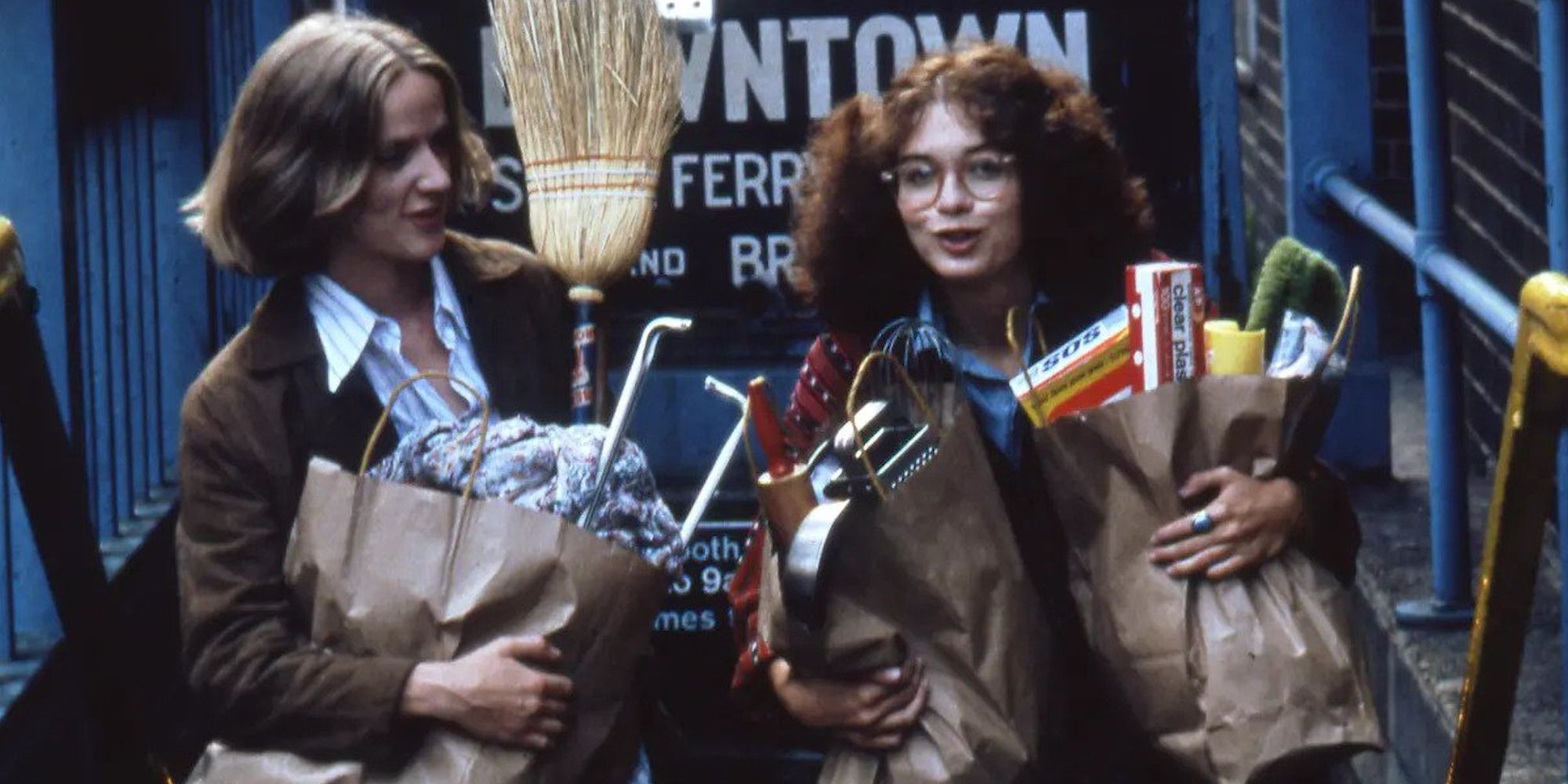 Girlfriends is a low-budget independent film about two women, photographer Susan (Melanie Mayron) and writer Anne (Anita Skinner), who share an apartment in New York City. But when Anne moves out to marry her fiancé, Susan experiences a personal crisis, feeling lonely and lost. She struggles to make it in the art world and develops an ill-fated crush on a married rabbi (Eli Wallach).
Girlfriends went on to become highly influential; its imprint can be seen on shows like Lena Dunham's Girls, for example. Gerwig has said that the film inspired the central female friendship in Frances Ha. Other admirers of Girlfriends include Wes Anderson and Stanley Kubrick.
5

'Passing Strange' (2009)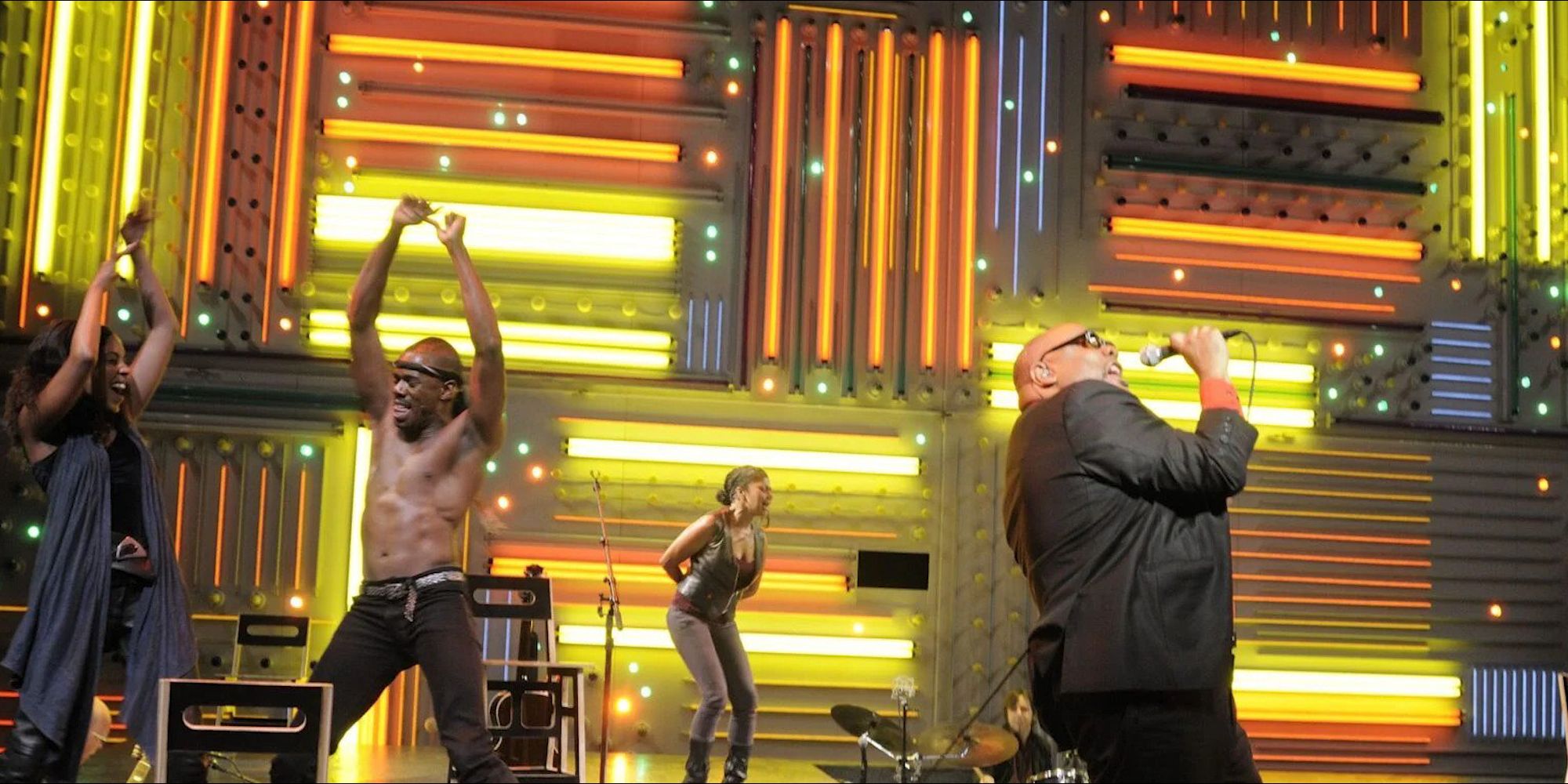 Gerwig has said that this musical is always guaranteed to make her cry. It tells the story of a young black man (Daniel Breaker) from South Central L.A., referred to simply as 'Youth', as he struggles to find his place in the world. He becomes passionate about rock music and heads to Europe to try to make it a musician.
Along the way, he encounters a host of characters, trips on LSD, and suffers a great loss, all set against the political turmoil of the 1970s. The show ran on Broadway for years, winning a Tony for Best Book. Spike Lee filmed three performances in 2008, editing them into this film.
6

'Career Girls' (1997)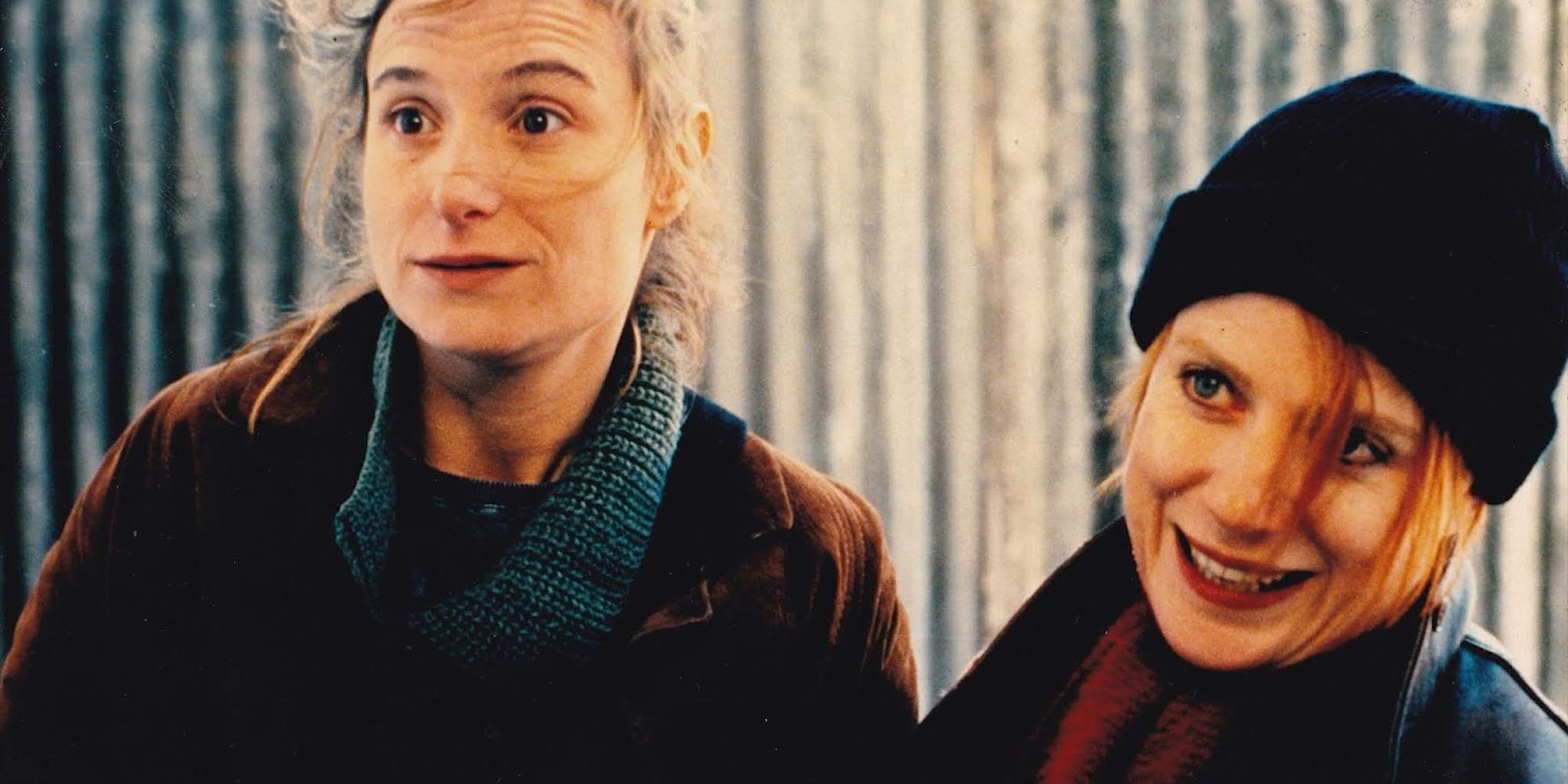 Career Girls is another drama directed by Mike Leigh. The film tells the story of Hannah (Katrin Cartlidge) and Annie (Lynda Steadman), two women who shared a flat at university. They reunite after six years and reflect on their lives and relationships, especially the ways their paths diverged. Like most of Leigh's work, it's anchored by top-notch performances and an understated, naturalistic style.
The director has been a major influence on Gerwig. "I love Mike Leigh," she says. "I find his actors really inspiring and the way he's such a good storyteller but it's so subtle, you don't even realize the story's being told. I find that really inspiring."
7

'A Single Girl' (1995)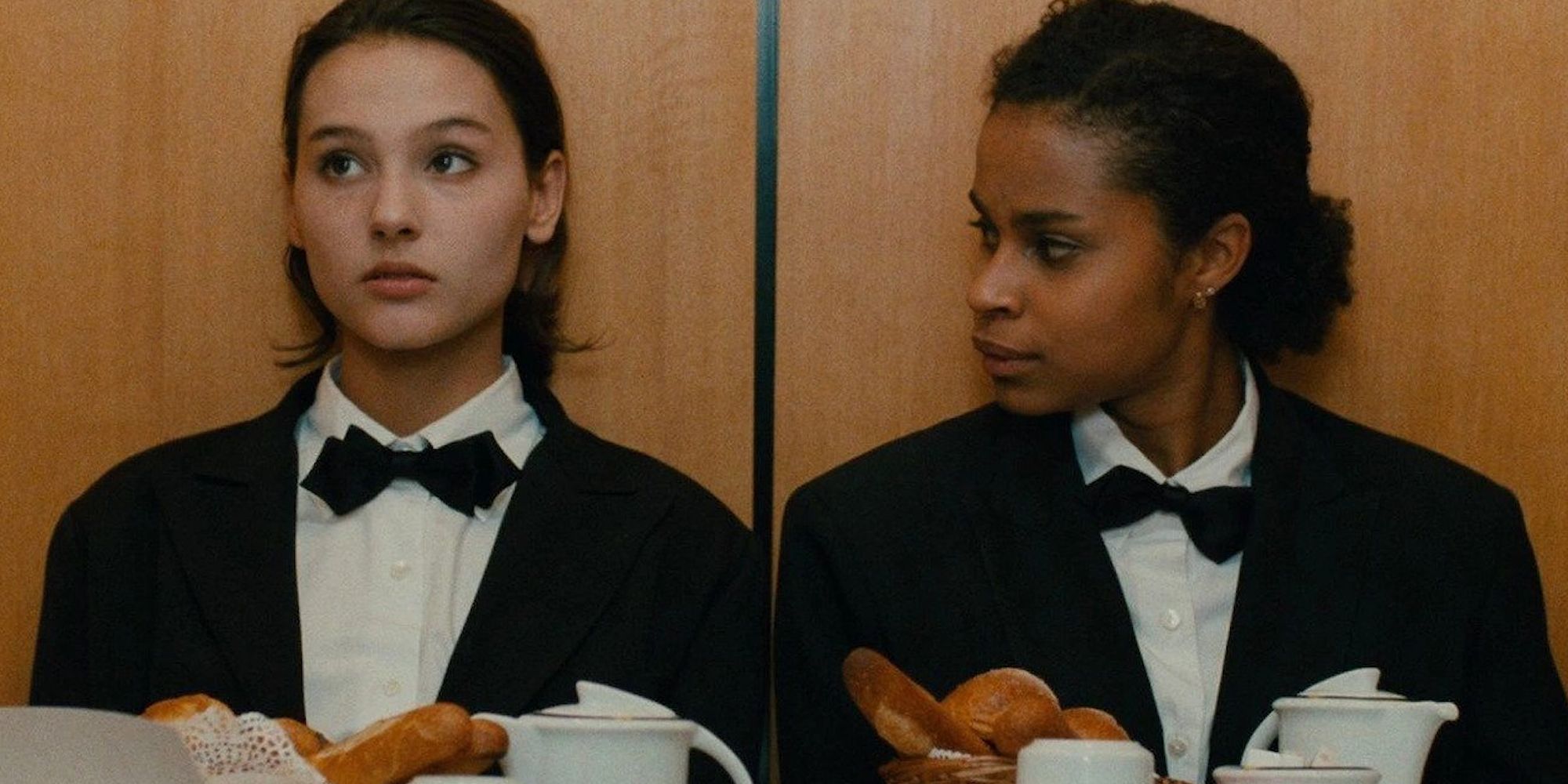 Gerwig's partner and collaborator Noah Baumbach mentioned this French film as one of the main inspirations they looked to while writing Frances Ha. Directed by Benoît Jacquot, it follows a young hotel maid, Valérie (Virginie Ledoyen), and her struggles to navigate the complexities of adulthood, relationships and work. It begins on the day that she plans to tell her boyfriend (Benoît Magimel) that she is pregnant.
In a nod to the French New Wave, A Single Girl is wordy and lo-fi, with a very frenetic, handheld camera style and a focus on relationships. It breezes by at just 90 minutes long.
8

'Flirting' (1991)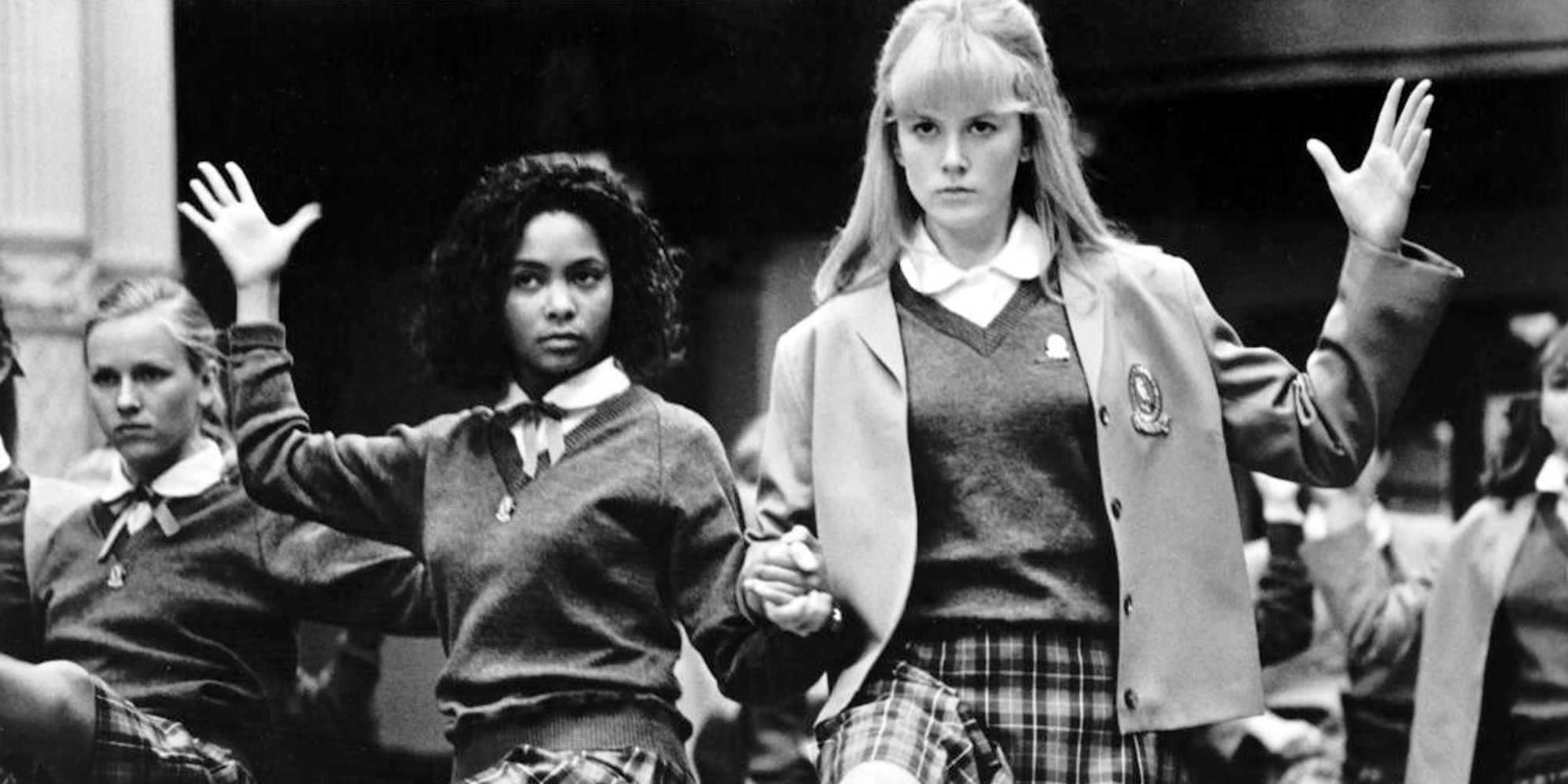 Flirting is a coming-of-age film about students who stand up to their domineering teachers and the judgment of their peers. Its cast includes several actors who would go on to mega-stardom, including Thandie Newton, Naomi Watts, and Nicole Kidman. Gerwig has cited it as a big inspiration for Lady Bird.
"It's about a fancy boarding school in Australia and the kids who are on scholarships are otherwise ostracized," she says. "It's very tender and it's very good. I remember that was a movie where I was like, 'Oh, you could do it but it could be real?' Even though I've never been to an Australian boarding school, I have no idea whether that's real or not."
9

'Red River' (1948)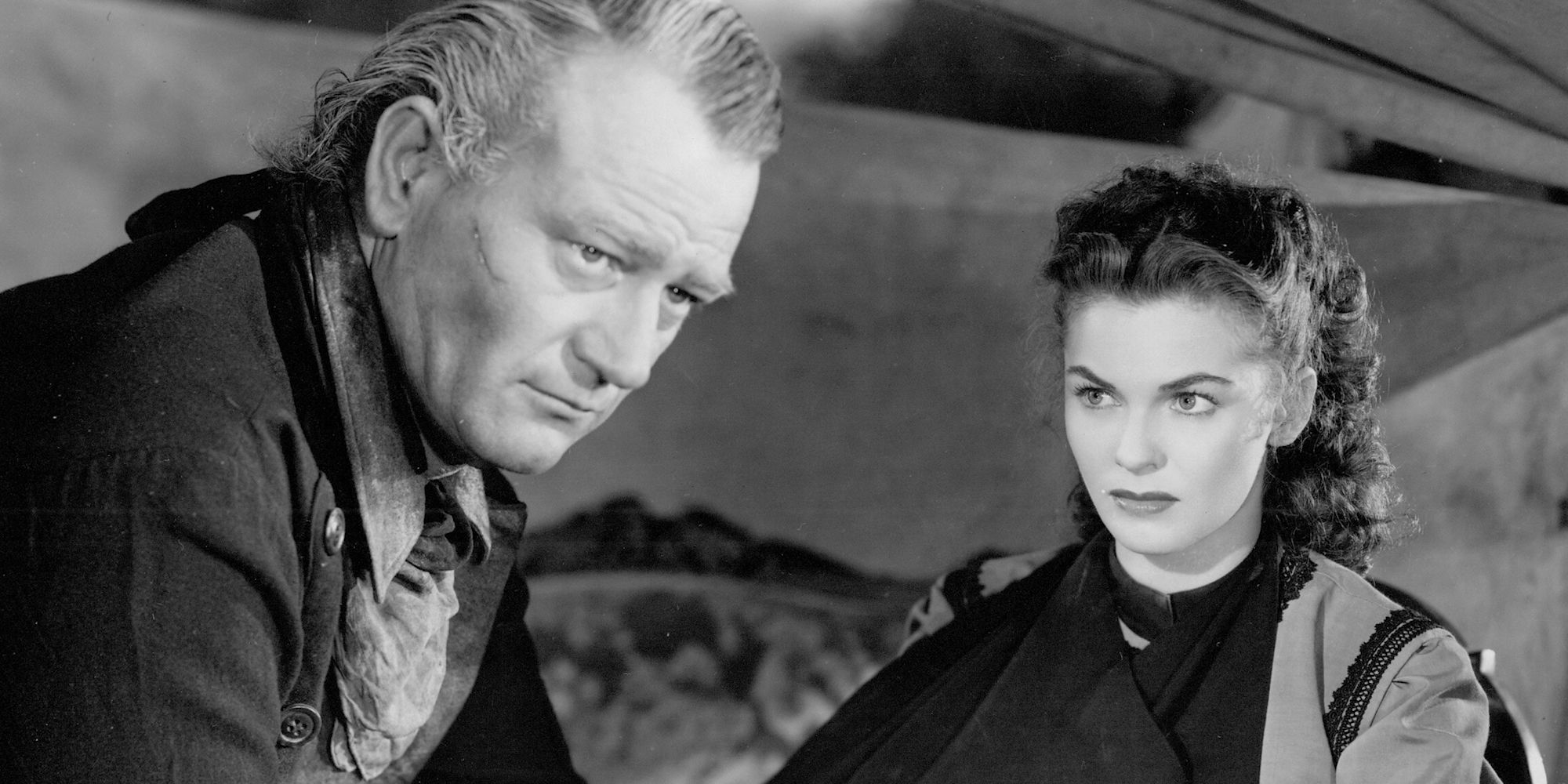 One of Gerwig's more surprising favorites is Red River, a John Wayne Western directed by Howard Hawks. Thomas Dunson (Wayne) leads a cattle drive from Texas to Missouri, but the journey is far from smooth. The ranchers are attacked and set upon by thieves, among other obstacles. However, the real problems are internal. Paranoia drives Dunson to act like a tyrant, leading to a mutiny against him – led by his adopted son (Montgomery Clift).
John Wayne is one of Gerwig's acting heroes. "He can be really scary in movies like Red River, or he can be very gentle," she says. "I like how much time he takes for everything; he really takes his goddamn time to walk, or to talk. Maybe because I struggle with it as an actor—taking your time, you don't have to rush anything."
10

'Pretty in Pink' (1986)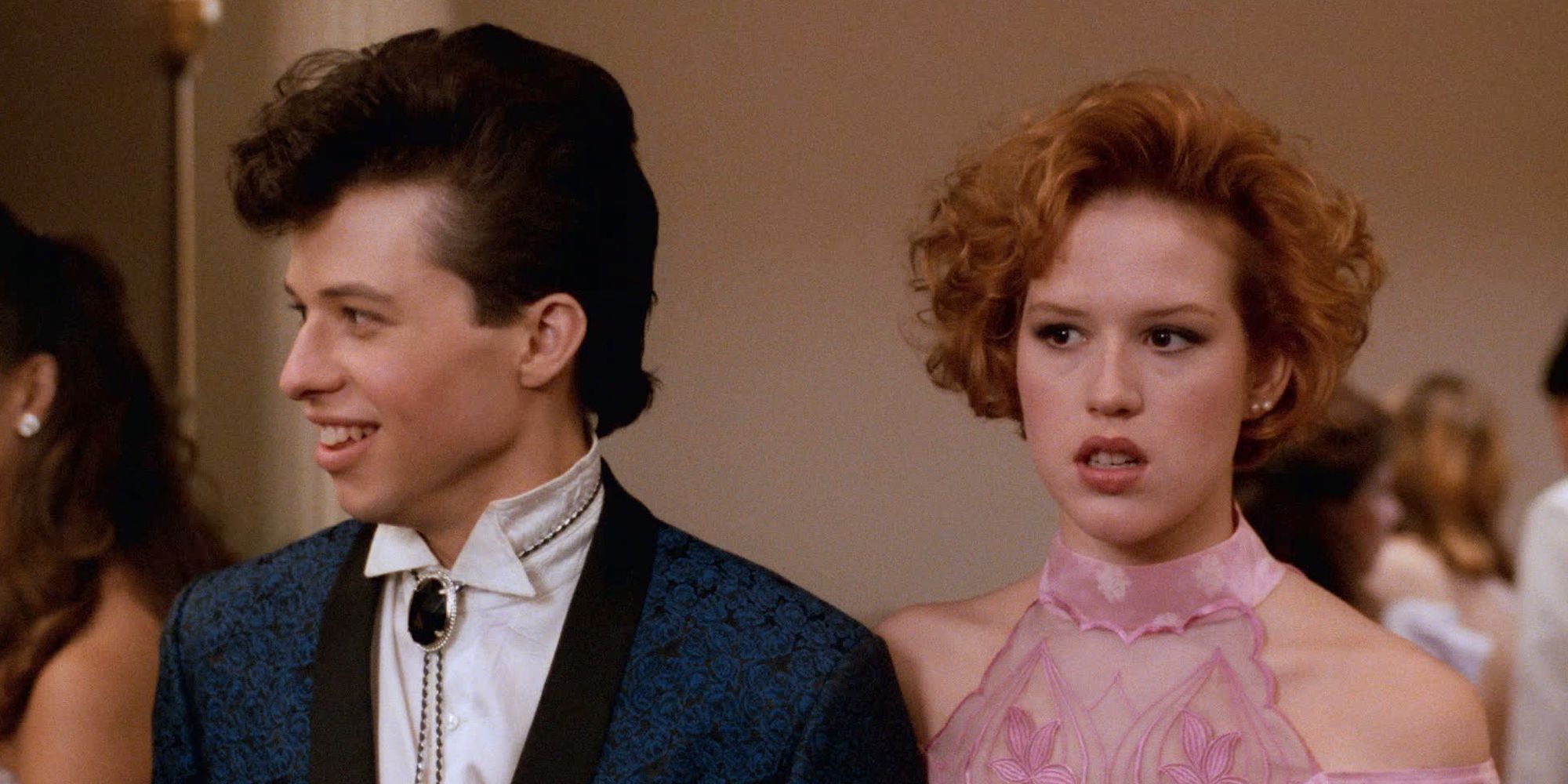 Pretty in Pink is a teen rom-com starring Molly Ringwald and Jon Cryer, and written by teen movie veteran John Hughes. High school student Andie (Ringwald) falls in love with a wealthy classmate Blane (Andrew Mcarthy), while at the same time, her childhood friend Duckie (Cryer) develops feelings for her.
Gerwig is a big fan of John Hughes and has said that Pretty in Pink was an influence on Lady Bird (the dress Saoirse Ronan wears to prom is an overt homage to the film). "If you grew up like I did, watching movies where there was a 'one', that was a big part of what it seemed like you were supposed to be doing as a young woman, was looking for 'the one'," Gerwig said. "That's the structure of the universe that these films would set up. But definitely, of those movies, I would say Pretty in Pink is my favorite."
KEEP READING: Best Greta Gerwig Acting Performances: From 'Frances Ha' to '20th Century Women'