Greta Gerwig's highly-anticipated Barbie movie is set to premiere on July 20, 2023, and audiences are thrilled. The film will follow Barbie as she is expelled from Barbieland and explores the human world to find herself and her happiness.
RELATED: The Best Barbie Movie Doesn't Have Barbie In It
While the new Barbie movie is definitely more adult-themed, there are quite a few culture-making Barbie movies made for kids. Straight out of the 2000s, these animated movies have become iconic, and there are a distinct few that are worth the watch.
1

'Barbie as the Princess and the Pauper' (2004)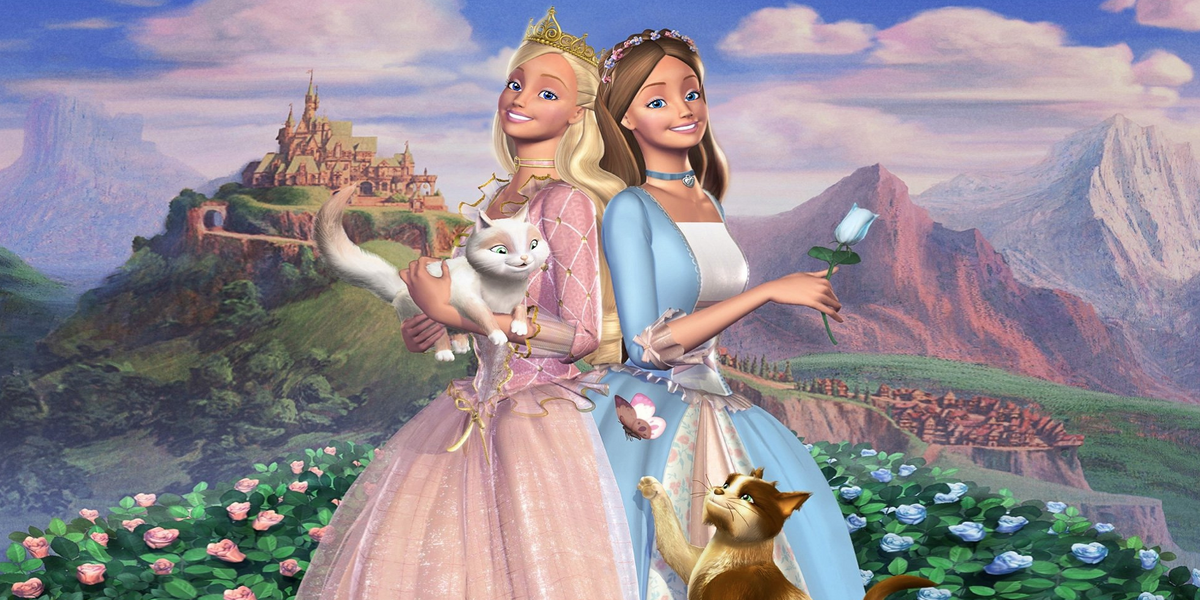 Barbie as the Princess and the Pauper is one of the most popular movies from the animated collection of Barbie movies. The plot is based on the story by Mark Twain, and features Barbie as both a princess and a poor village girl!
The two girls' paths cross when the great Princess Panellist is captured and her look-alike must attempt to save her. This film has also grown viral on TikTok and other forms of social media, so it's a great watch to stay in the know. Barbie as the Princess and the Pauper is a perfect watch for anyone looking to experience the nostalgia of the Barbie movies.
2

'Barbie & the Diamond Castle' (2008)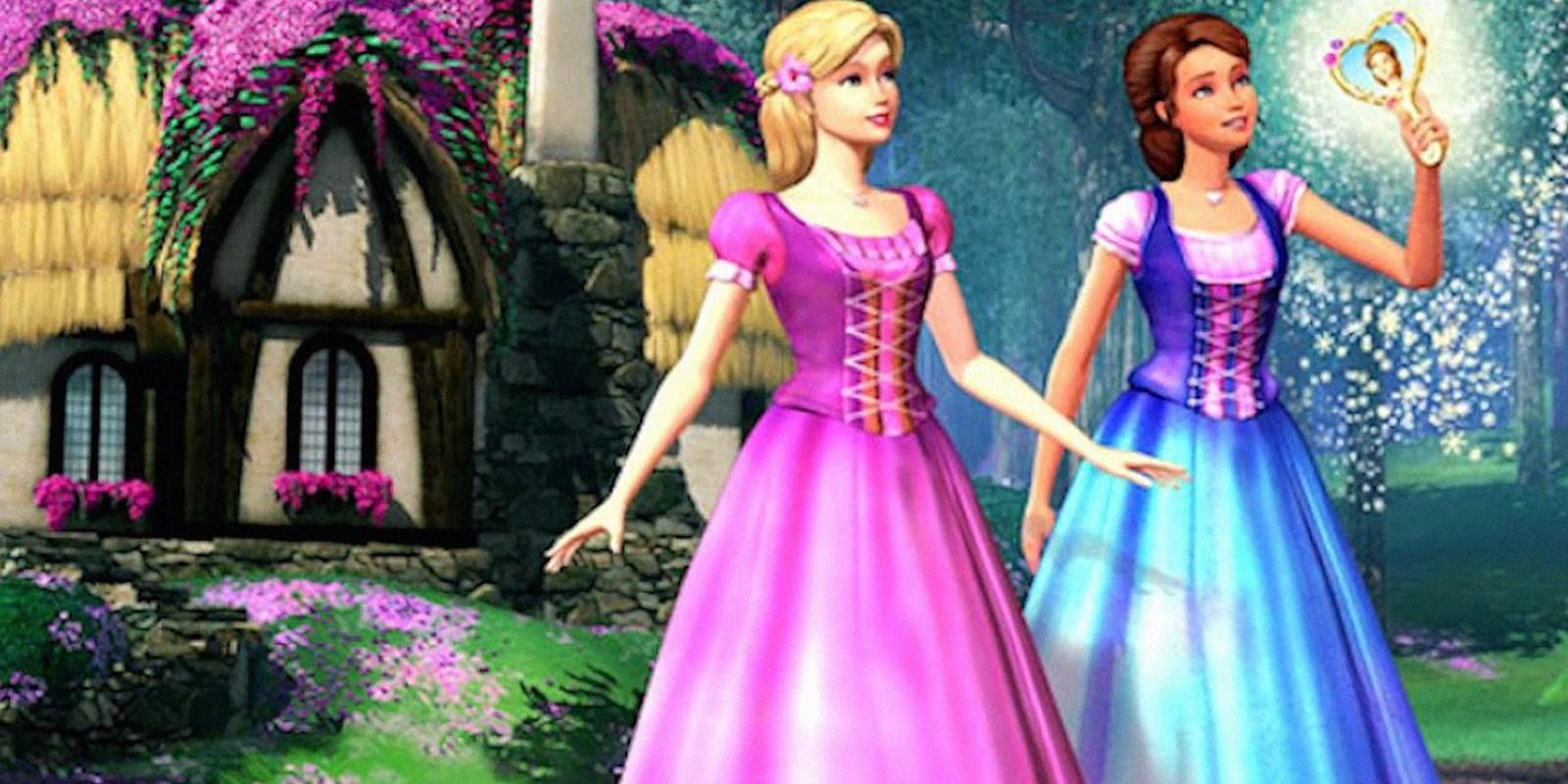 Barbie & the Diamond Castle features Barbie and her little sister Stacie. As they explore the true value of friendship, Barbie creates a fairytale about two peasant girls who have only their friendship and their love of music in order to protect the Diamond Castle from an evil magic mirror.
RELATED: The Best Barbie Films, Ranked
This movie features Kelly Sheridan as Barbie and tons of music that everyone will enjoy. A classic tale that can bring in a wave of nostalgia? Totally worth the watch.
3

'Barbie as the Island Princess' (2007)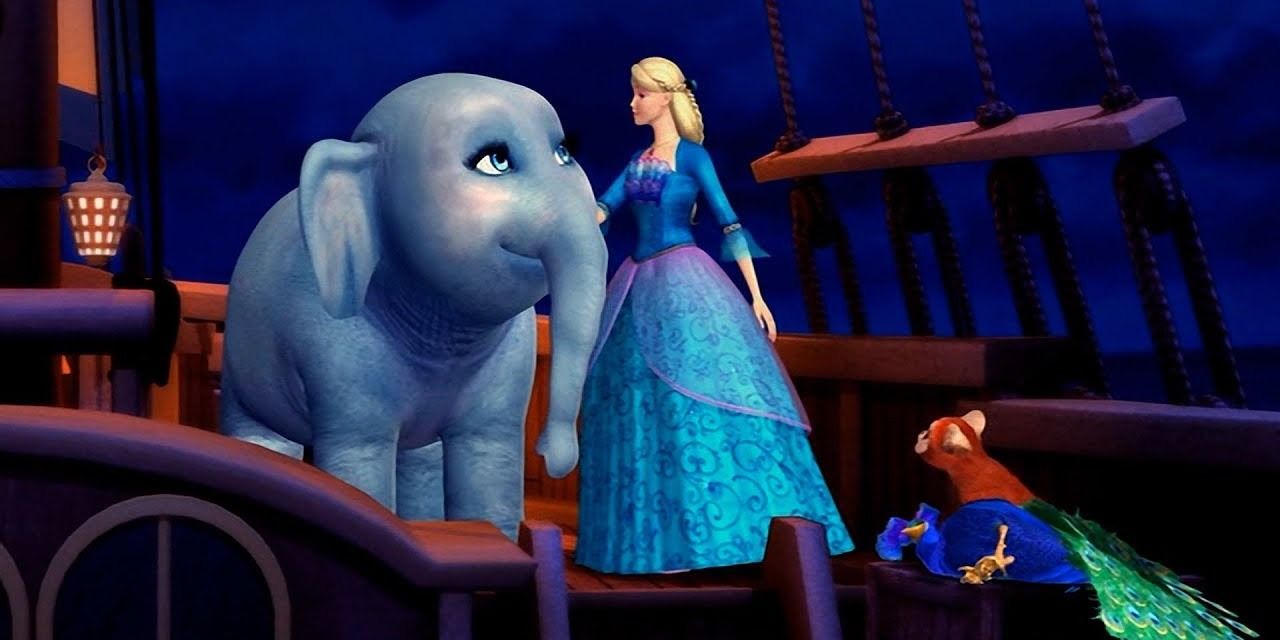 Barbie as the Island Princess is yet another animated Barbie film that is completely worth the watch. In this film, Barbie plays Rosella, a shipwrecked child who grew up on an island with her animal friends.
When Prince Antonia brings them to explore more, they embark on a quest to save the kingdom. Will she be able to save her world? Barbie and the Island Princess features Sheridan again in her role as Barbie and is a great pick among the forgotten animated movies from viewers' childhoods.
4

'Barbie: The Pearl Princess' (2014)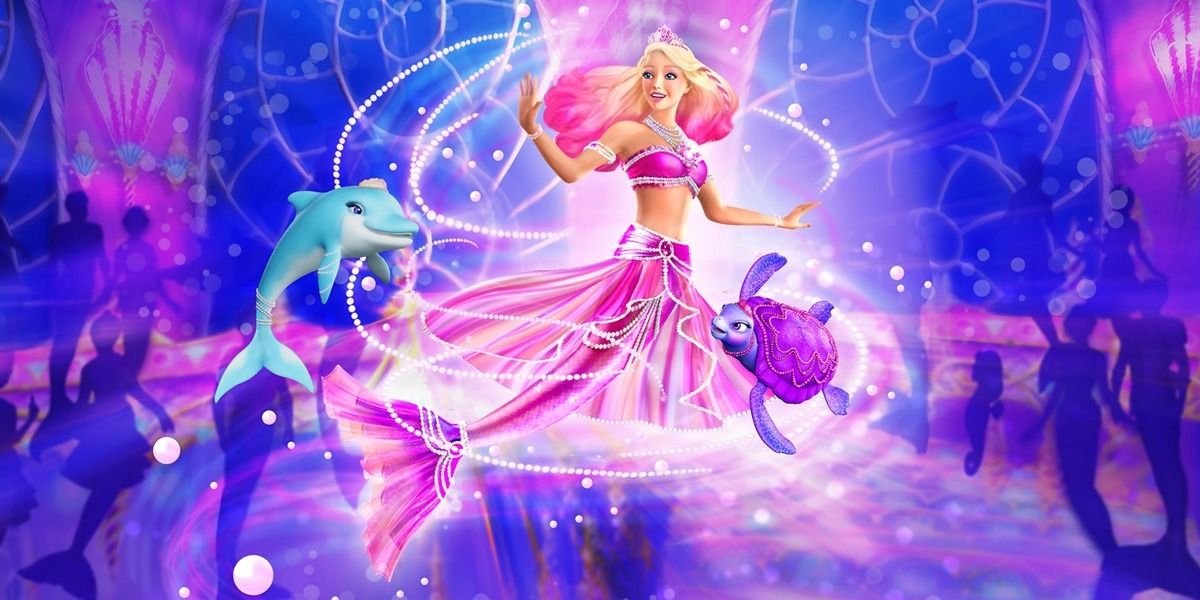 Barbie: The Pearl Princess is one of the newer animated Barbie films, and has Barbie as a mermaid. In this film, Barbie is Lumina, a mermaid stylist who attends the royal ball. Her magical pearl powers allow her to reveal a secret plot and save the kingdom.
Barbie: The Pearl Princesshas been described as a Rapunzel alternate universe. While it may not be a part of the classic Barbie universe, this animated film is definitely worth a try. Might as well try and understand as much as possible about the eccentric Barbie universe!
5

'Barbie as Rapunzel' (2002)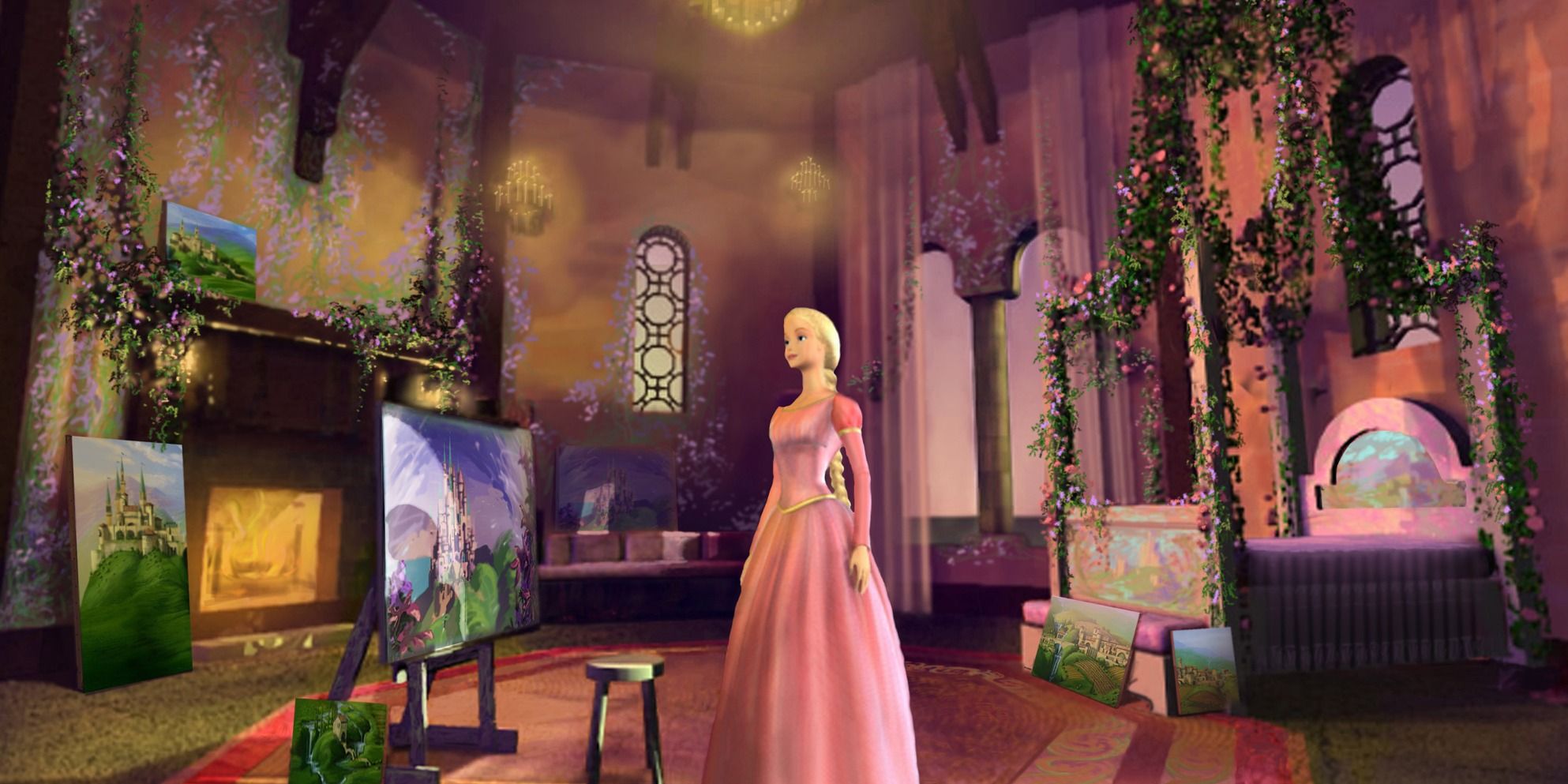 Barbie as Rapunzel is a Barbie retelling of the classic story of Rapunzel. Barbie is held captive by an evil witch in a high tower guarded by an evil dragon.
RELATED: Enchanting Portrayals of Mermaids in Movies & TV That Aren't Ariel
When she discovers a secret tunnel beneath the tower and follows it into a whole new kingdom, she meets the prince of her dreams. This movie features the iconic Anjelica Huston as the evil witch and is definitely a very cute watch for fans of the fairytale.
6

'Barbie: A Fairy Secret' (2011)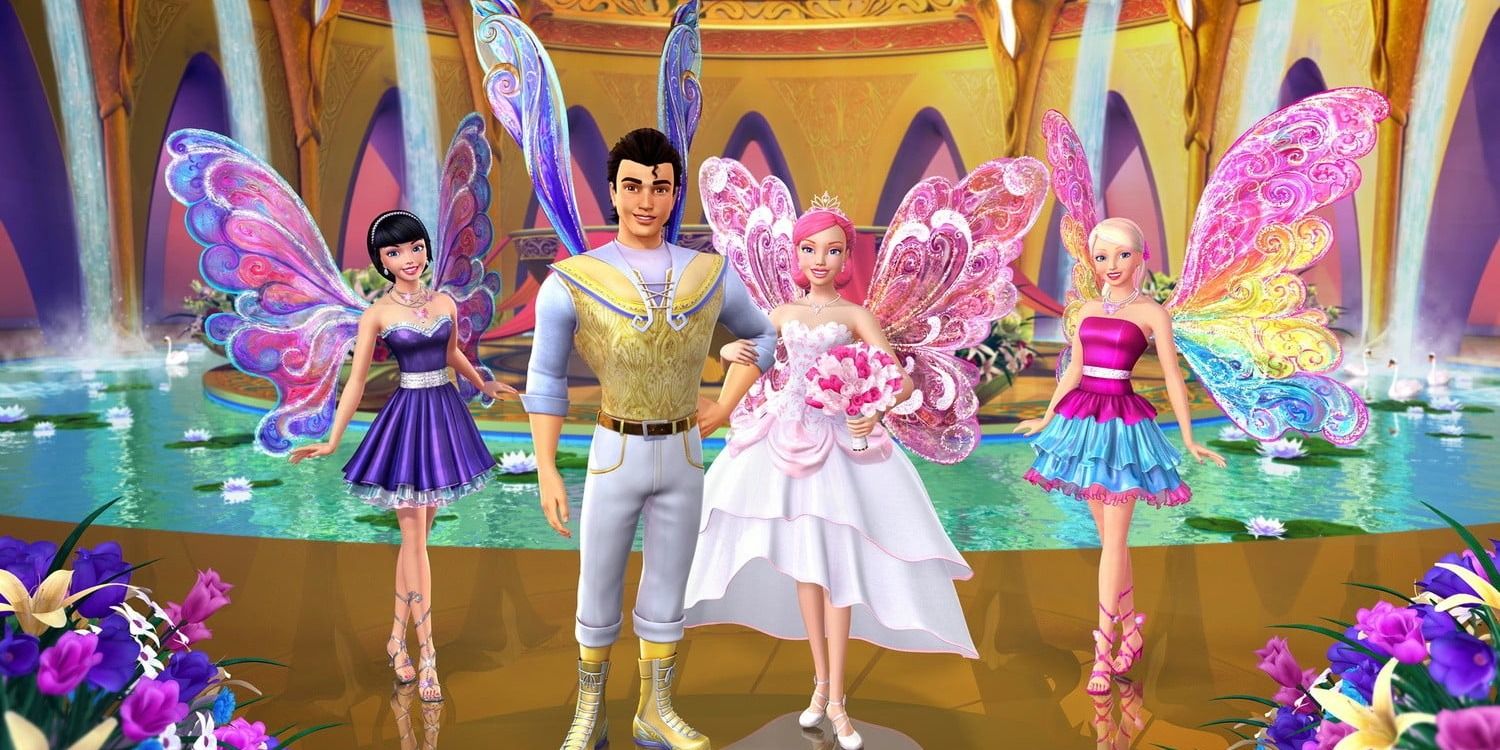 Another newer Barbie film is Barbie: A Fairy Secret, which was released on DVD and also aired on Nickelodeon! This is the 19th movie in the Barbie film series and features Diana Kaarina as Barbie.
The plot centers around Barbie as she is forced to team up with her frenemy in order to save Ken from being trapped in the fairy world forever. This newer Barbie movie is a great pick for a glam-tastic Barbie movie night.
7

'Barbie in A Mermaid Tale' (2010)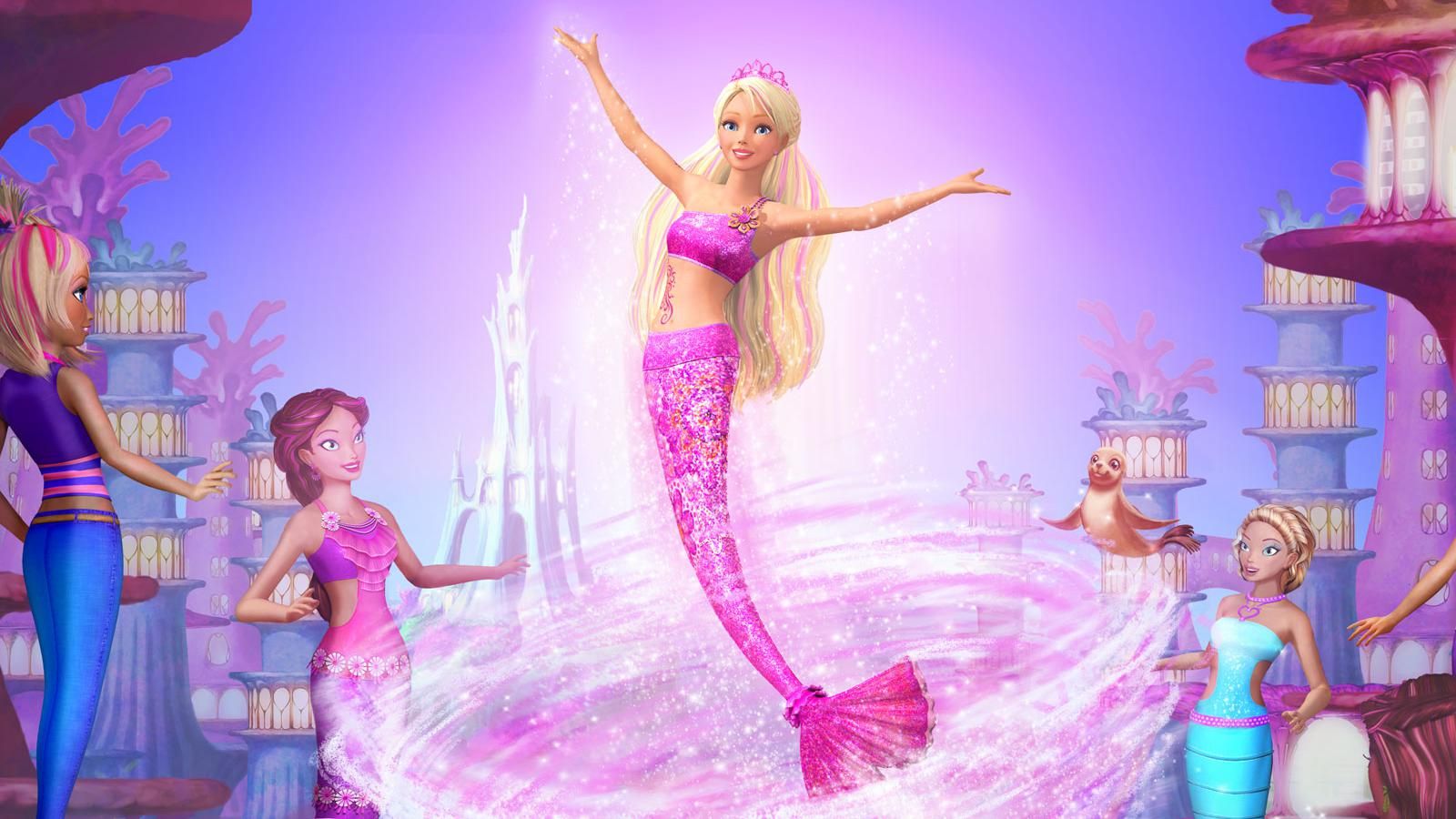 Barbie in A Mermaid Tale is yet another Barbie movie that stars Barbie as Merliah, a Malibu surfer who gets caught off-guard when she is completely transformed into a mermaid.
This film is a fan-favorite and even has its own sequel. Sheridan voices Barbie in this film. Barbie in A Mermaid Tale is worth the watch in every way, especially for fans of mermaids or families who have children who enjoy the under-the-sea lifestyle.
8

'Barbie: Thumbelina' (2009)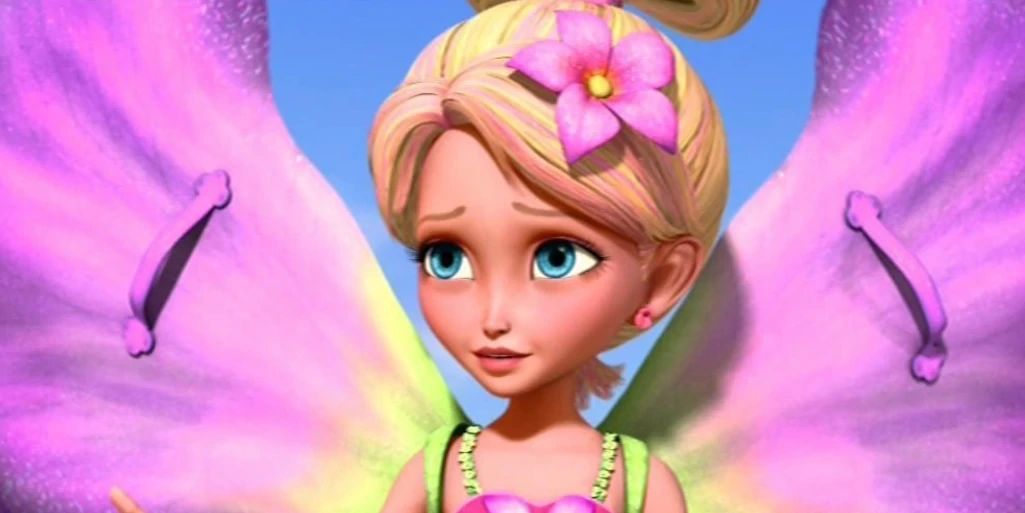 Barbie: Thumbelina is yet another rendition of a classic fairytale. Barbie stars as Thumbelina, an itsy bitsy girl who lives in a community of Twillerbees (small, nymph-like magical creatures) in a wildflower field.
RELATED: First 'Barbie' Trailer Is Playing Before Screenings of 'Avatar: The Way of Water'
Things become tense when a spoiled city-dweller picks the flower Thumbelina lives on, she learns that plans are on the way for a city to be built on the magic field and must stop it. This is such a wonderful retelling, and should be enjoyed!
9

'Barbie and the Secret Door' (2014)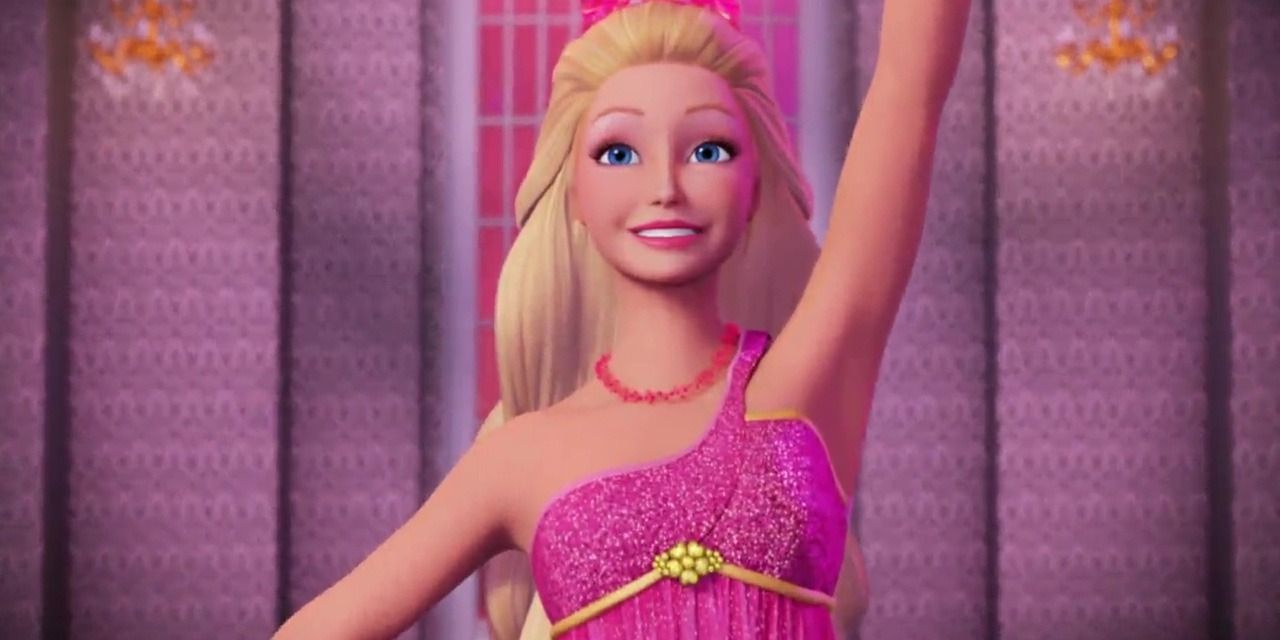 Barbie and the Secret Door has Barbie as a shy princess who discovers a secret door that leads to a whimsical land with many magical creatures. After meeting two new friends, a mermaid and a fairy, she discovers she herself has magical powers.
Together, they attempt to stop Malucia from taking all of their magic! Barbie and the Secret Door is a fabulous watch for a family movie night, and is one of the newer movies.
10

'Barbie of Swan Lake' (2003)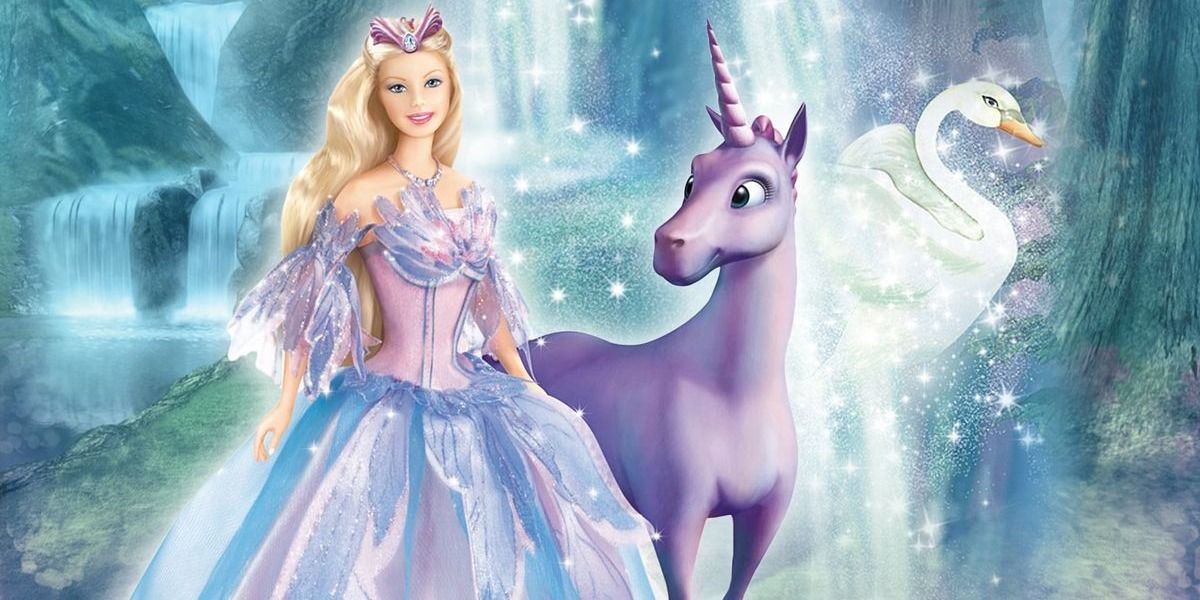 Barbie of Swan Lake is one of the classic Barbie princess movies. This film is based on the Tchaikovsky ballet Swan Lake and is only the third of the animated Barbie movies to be released. In this film, Barbie is a shy, helpful country girl who loves dance and is then turned into a swan.
She falls in love with a Prince and grows her courage in order to save the Enchanted Forest. Barbie really can do it all! From being a princess to dancing ballet. Any fans of the true classics will enjoy this Barbie film.