Martin Scorsese's upcoming Killers of the Flower Moon is one of the most anticipated movies of 2023. Based on the non-fiction book of the same name, it will explore a series of murders that took place on land owned by the Osage Nation in the 1920s. Leonardo DiCaprio, Robert DeNiro, and Jesse Plemons will lead the cast, joined by Lily Gladstone, John Lithgow, and Brendan Fraser.
RELATED: What Makes 'The Age of Innocence' Martin Scorsese's Most Brutal Film
The release date hasn't been confirmed yet, so audiences may still have a lot of waiting to do. In the meantime, Scorsese fans could do worse than to dive into some of the films the director has recommended over the years. He has eclectic taste – his favorites range from genre movies to foreign dramas, but tend to include themes of religion, morality, and redemption.
1

'Frankenstein Unbound' (1990)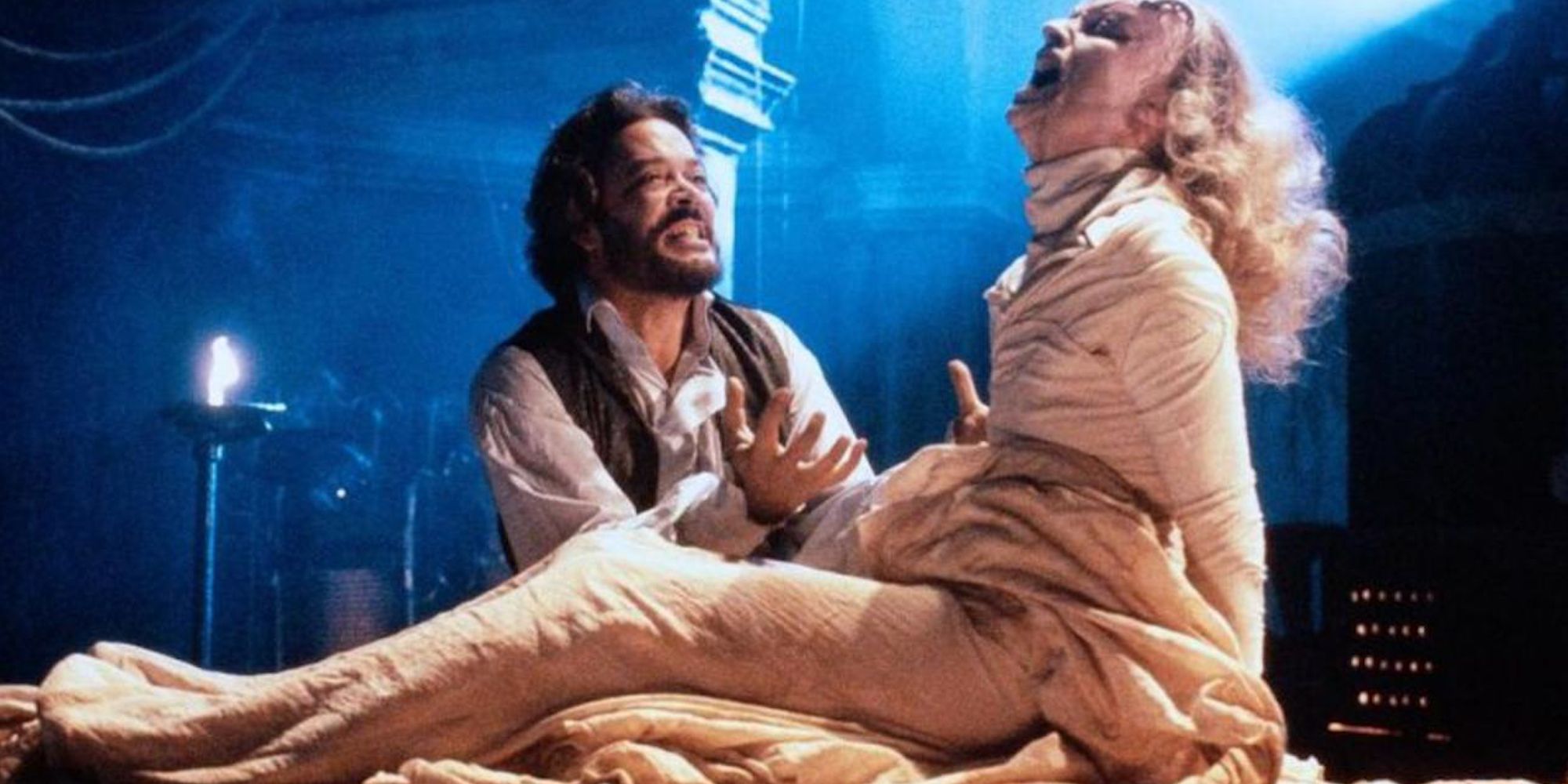 Frankenstein Unbound is a sci-fi horror directed by king of schlock Roger Corman, probably most famous for The Masque of the Red Death. A scientist (John Hurt) is sucked through a time rift and winds up in Switzerland in 1817. There, he meets Victor Frankenstein (Raul Julia) and Mary Shelley (Bridget Fonda), author of the original Frankenstein novel. At the same time, a local woman is put on trial for murder, though Shelley believes no human was responsible…
RELATED: 10 Iconic Blockbuster Movie Directors Who Transitioned Seamlessly To TV
It's a genre premise, but Corman uses horror tropes to explore themes of technology, power, and the consequences of playing God, all of which are right up Scorsese's alley. Corman actually helped Scorsese during the early stages of his carrier, even producing Scorsese's 1972 project Boxcar Bertha.
2

'Free Fire' (2016)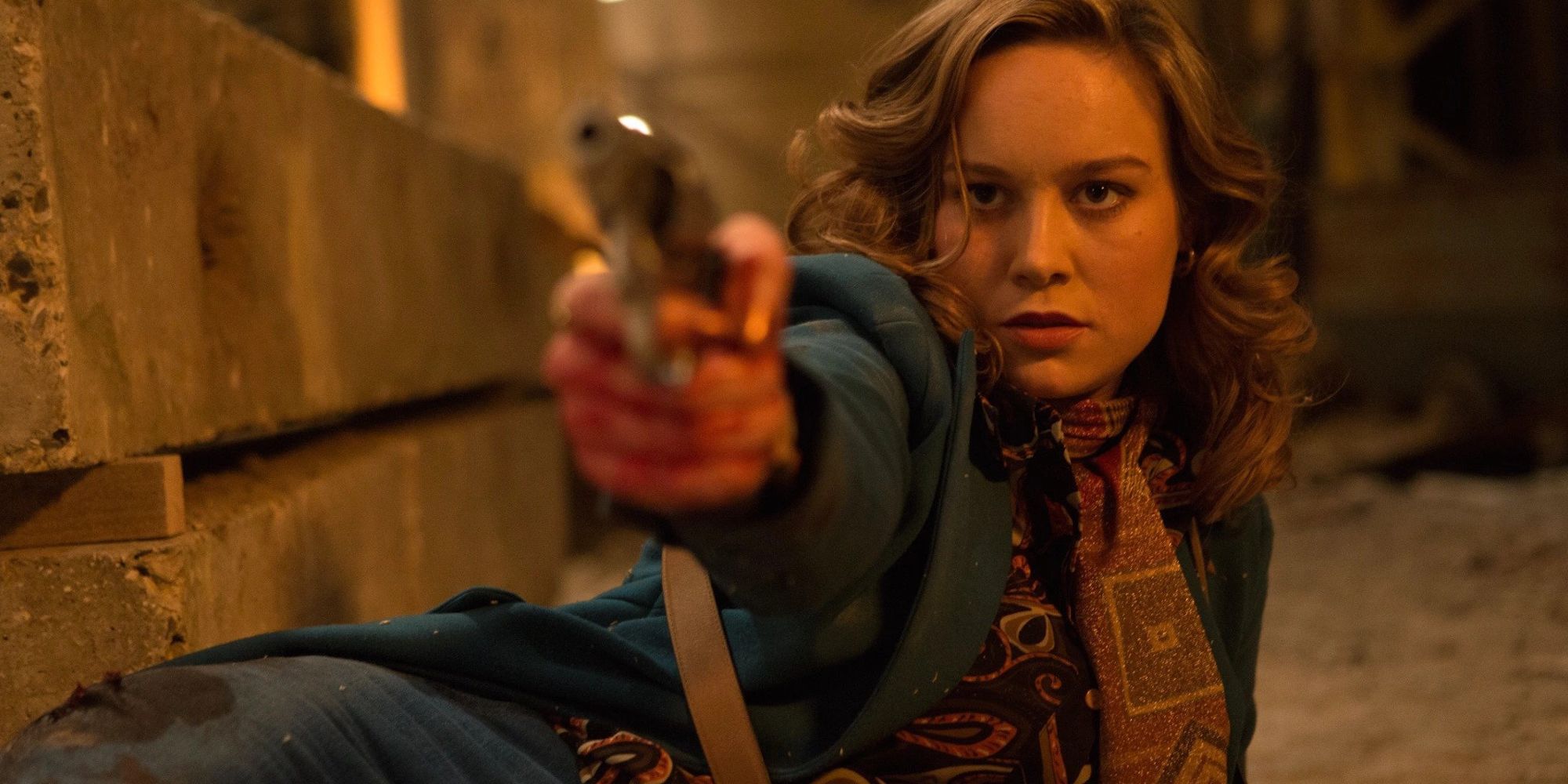 Free Fire is a dark crime-comedy by A Field in England director Ben Wheatley. Brie Larson, Sharlto Copley, and Cillian Murphy star as criminals who meet in a warehouse for an arms deal, but things quickly go wrong, leading to mayhem, betrayal, and an hour-long shootout.
RELATED: 10 Underrated Movies Every Fan Of Martin Scorsese Should See
Scorsese had been a fan of Wheatley for years, so much so that he signed on to executive produce Free Fire. "In a way, [Free Fire is] a microcosm of the absurdity of human nature," Scorsese says. "You can put in the dark humor and watch us play out our inept human nature in Free Fire. But it has consequences. Every bullet fired has consequences."
3

'Mountains of the Moon' (1990)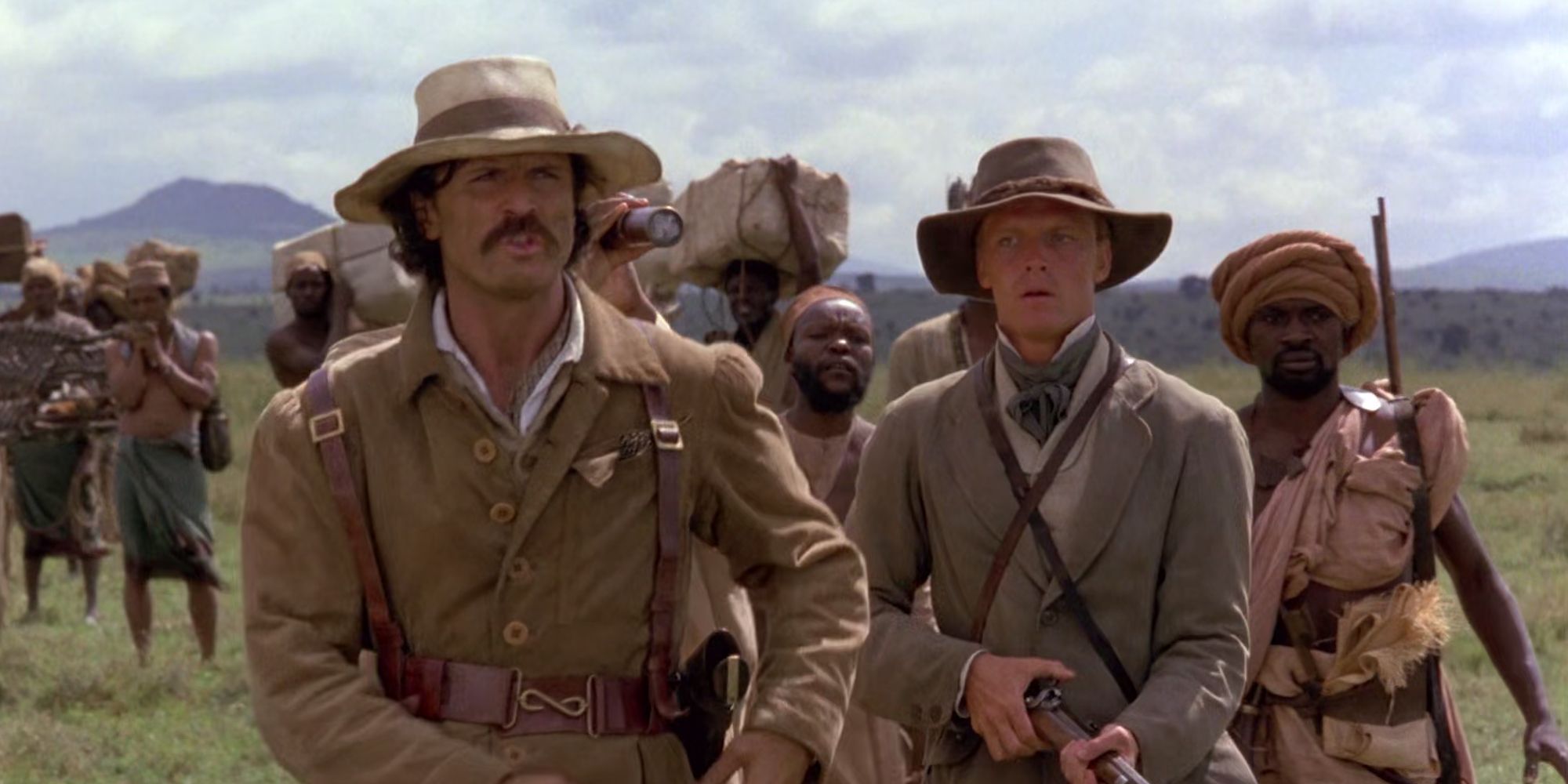 Scorsese called this drama directed by Bob Rafelson a "beautiful historical epic". It's based on the true story of a pair of British explorers, Richard Burton (Patrick Bergin) and John Hanning Speke (Iain Glen), who embarked on a quest for the source of the Nile River. However, a bitter rivalry soon developed between them.
"Rafelson was a pivotal figure in the history of cinema, American cinema most of all, and he was a bridge between two eras in Hollywood moviemaking," Scorsese said in a statement after the director's passing. "When you watch [his films], you can see filmmaking grounded in the language of classical Hollywood but adapted with great sensitivity to a different era."
4

'Gangs of Wasseypur – Part 1' (2012)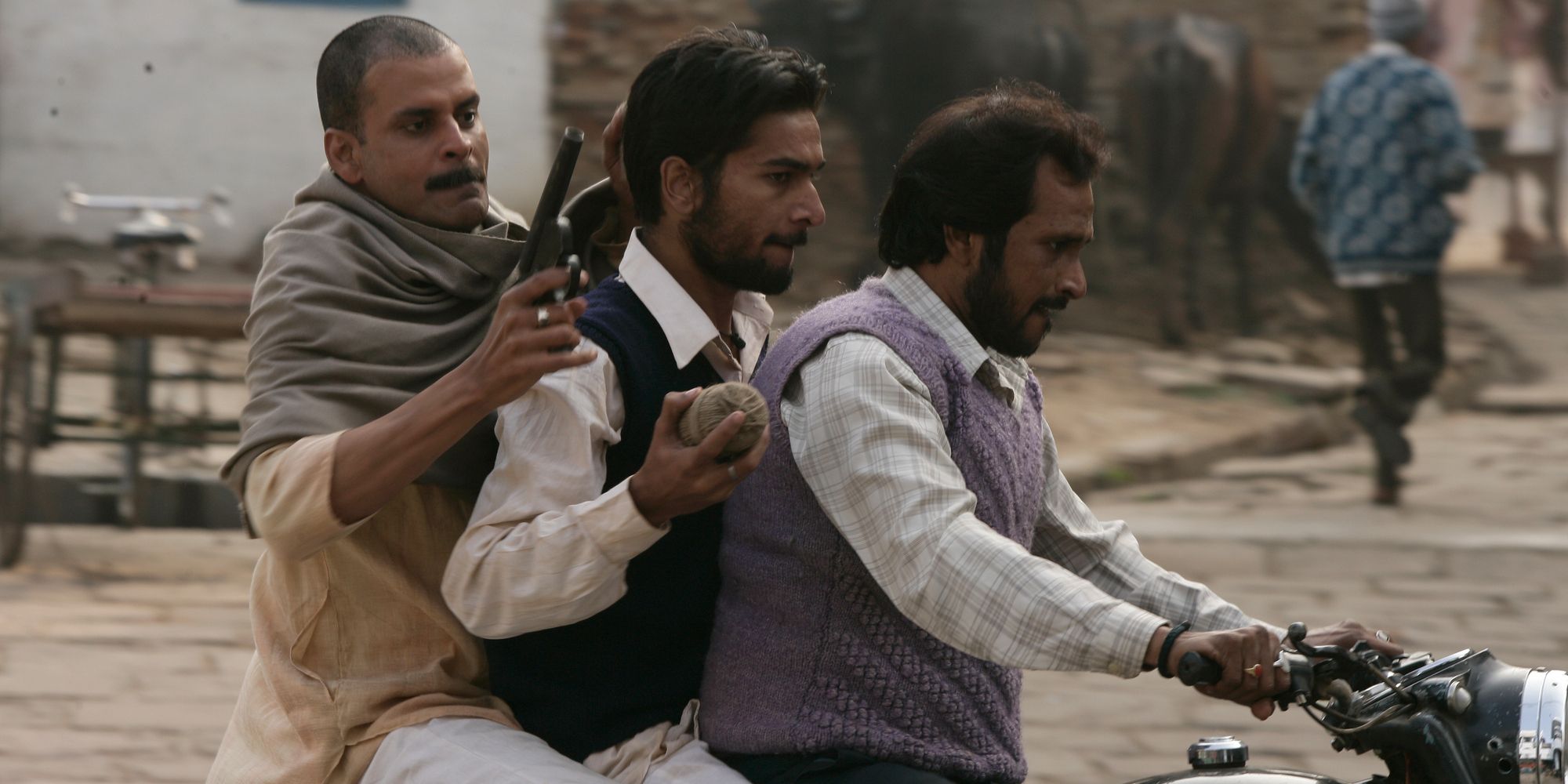 Gangs of Wasseypur – Part 1 is an Indian crime film about rival gangs vying for control of a coal mining town. It's an epic story, spanning the 1940s to the early 2000s, with a sprawling cast of characters. This, combined with the five-hour runtime of Parts 1 and 2 together, make it one of the most ambitious gangster movies of the last decade.
Scorsese was a massive fan of the film and wrote to director Anurag Kashyap to say so. "I thoroughly enjoyed Dev D and Gangs Of Wasseypur and found them exciting and inspiring," his letter read. Kashyap was delighted by the letter, calling it "my biggest award yet".
5

'The Day A Pig Fell into the Well' (1996)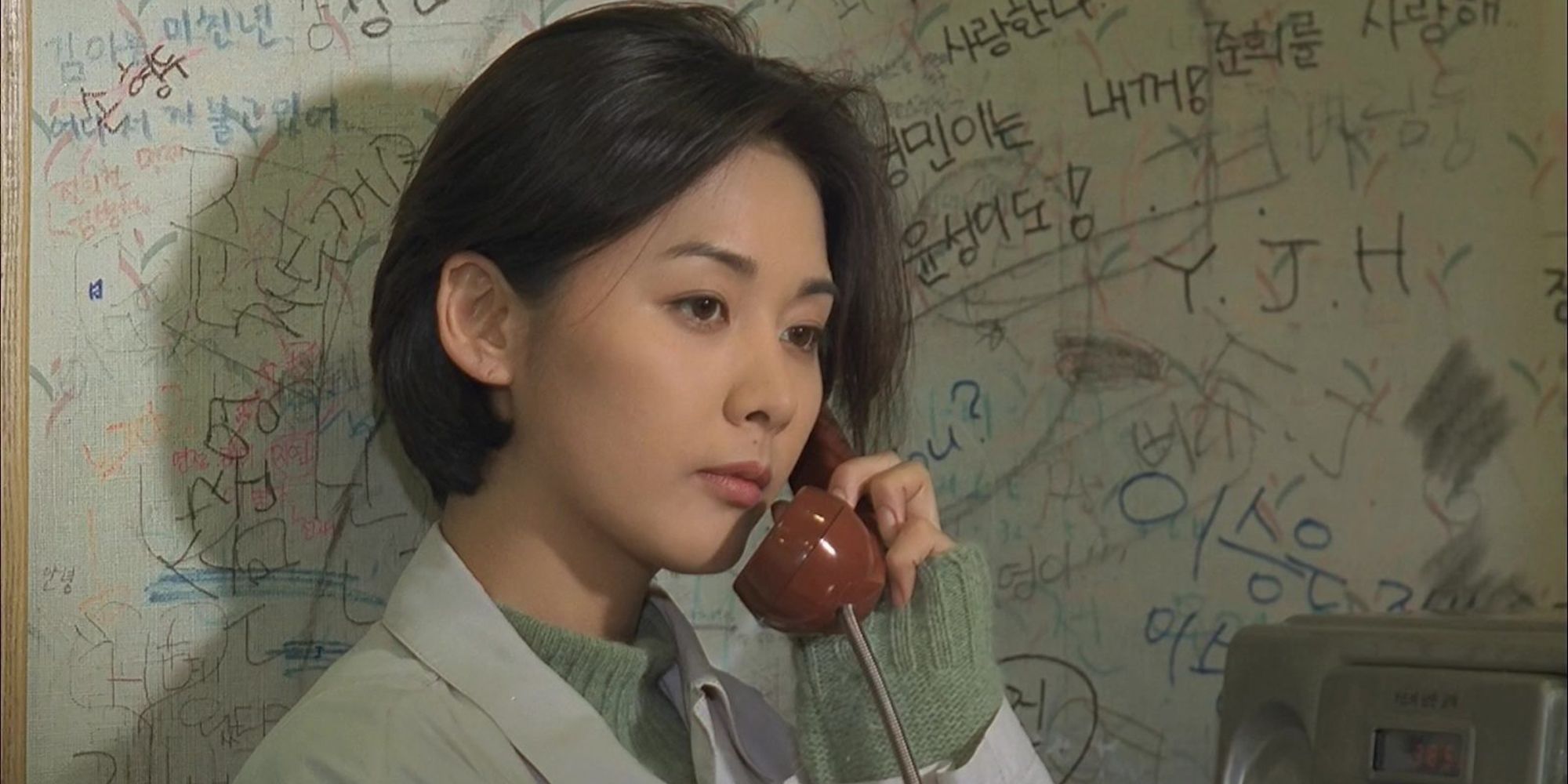 In 2011, Scorsese wrote the foreword for Kyung Hyun Kim's book Virtual Hallyu, about the international success of South Korean cinema from the '90s onward. In the chapter, Scorsese raves about several Korean films, including this drama about four characters in a small village.
"Hong Sang-soo's The Day a Pig Fell into the Well was a deceptively unassuming picture, made with great assurance. The narrative was intricate, but not in a manner that drew attention to itself—it was only as the movie unfolded that you came to understand how complex it was," Scorsese wrote. "The settings seemed banal, the concerns of the characters life-size, the focus uncomfortably intimate. The film left me unsettled—what had I just seen?"
6

'Cemetery Man' (1994)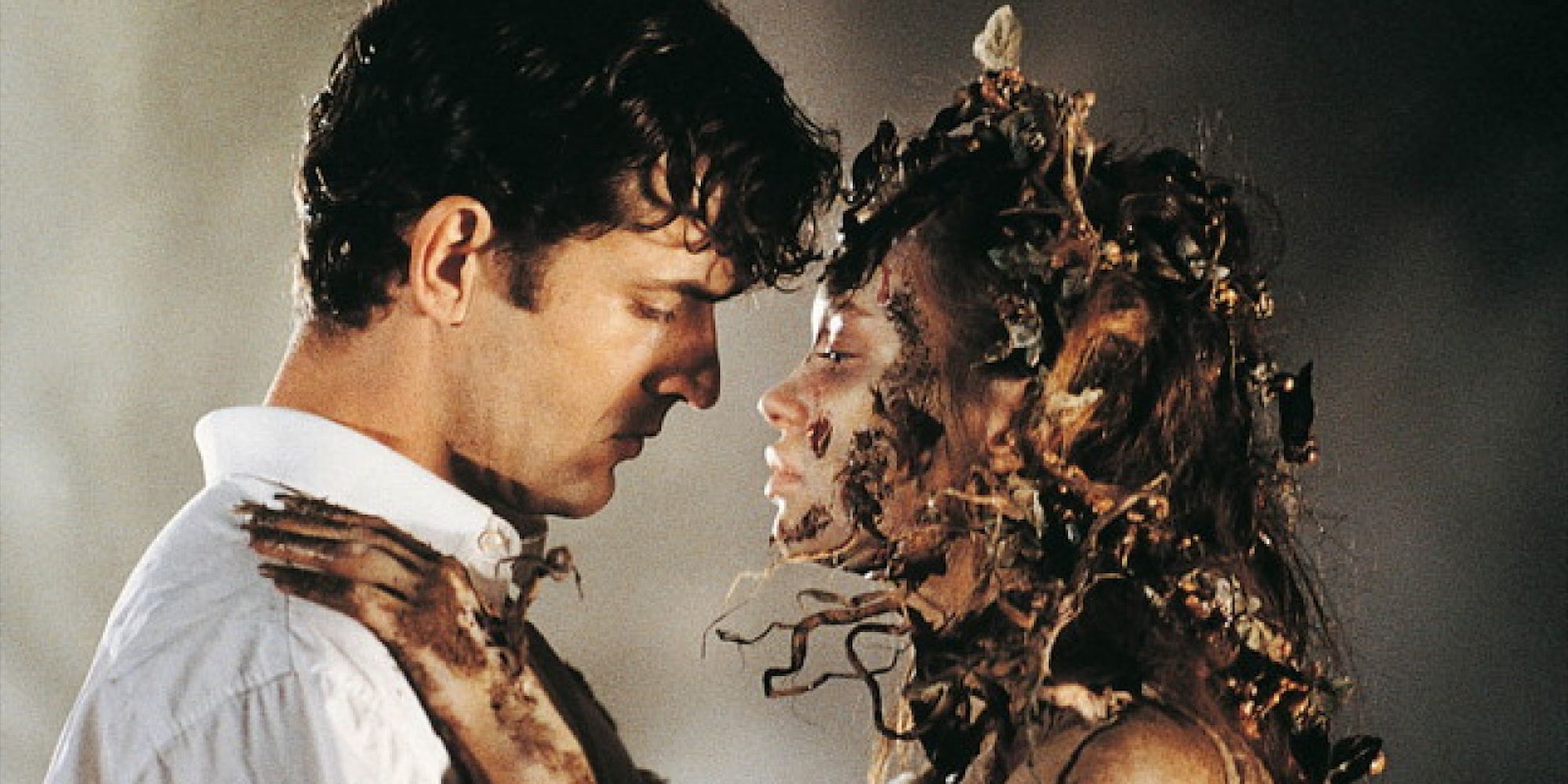 Francesco (Rupert Everett) is a caretaker at a cemetery where the dead routinely rise from their graves. He has added 'zombie slayer' to his job description and spends a lot of time doing battle with the revenants. Things get even more complicated when he falls in love with a widow (Anna Falchi) whose husband is one of the unquiet dead.
Cemetery Man is an Italian comedy-horror from director Michele Soavi, who began his career as an assistant to giallo legend Dario Argento. Scorsese named the film one of the best of the 1990s. Soavi's whacky slasher flick Stage Fright is also worth checking out.
7

'Green Fish' (1997)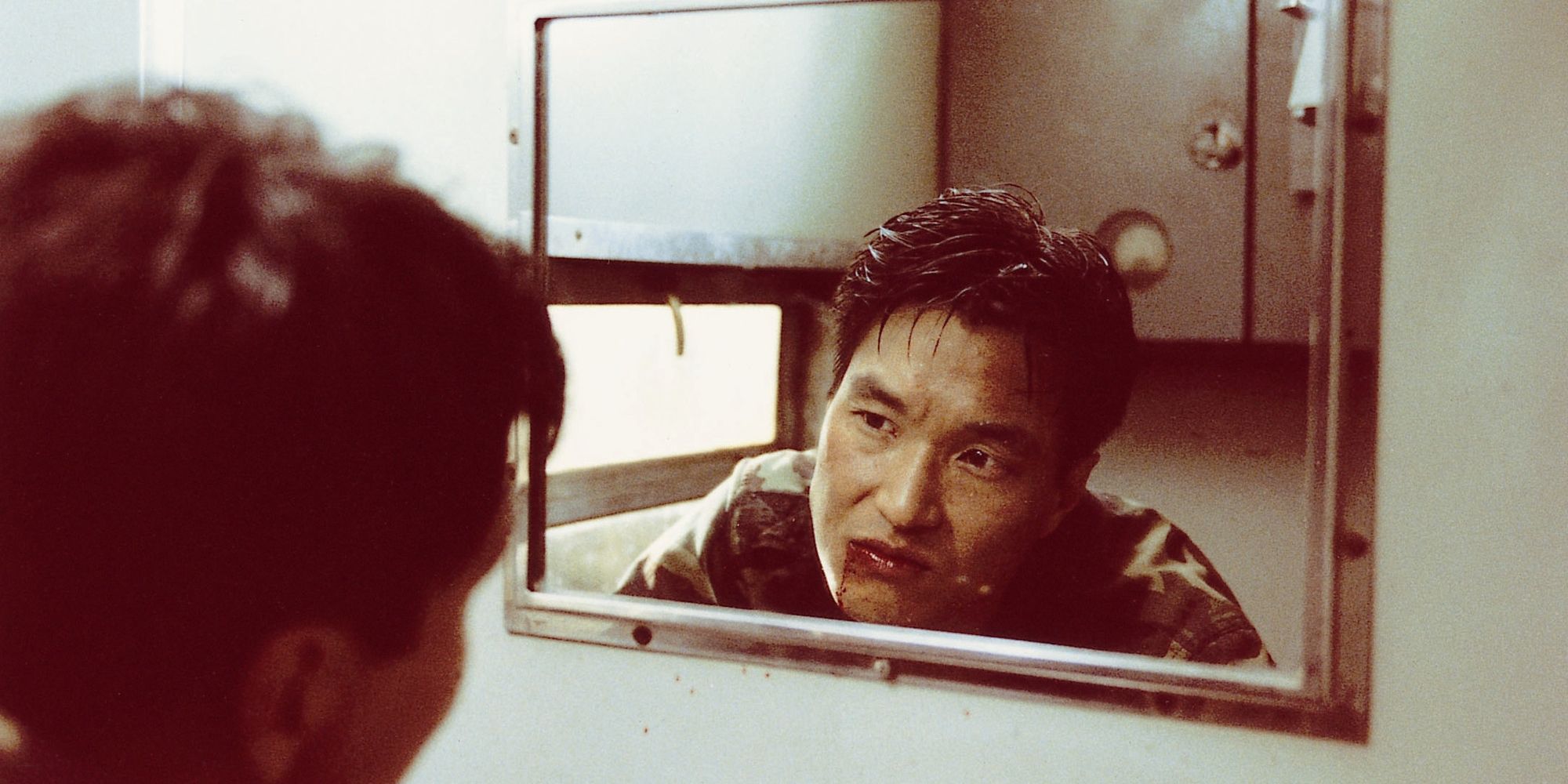 Green Fish was the feature debut for Korean director Lee Chang-dong, whose most recent project was the terrific Burning. It follows Mak-dong (Han Suk-kyu), a young man who returns to his hometown after serving in the military and becomes embroiled in the criminal underworld. The film's title refers to a traditional Korean dish made from a type of fish that is only caught in clear and clean waters.
"The unease and melancholy took front and center in Lee Chang-dong's Green Fish and Peppermint Candy," Scorsese writes in Virtual Hallyu. "These pictures were designed as ambitious portrayals of an entire society filtered through the experience of a few characters, devoted to giving you the texture of life, the dreams, and the cold hard realities, the habits, and prejudices, the different ways of living."
8

'The Housemaid' (1960)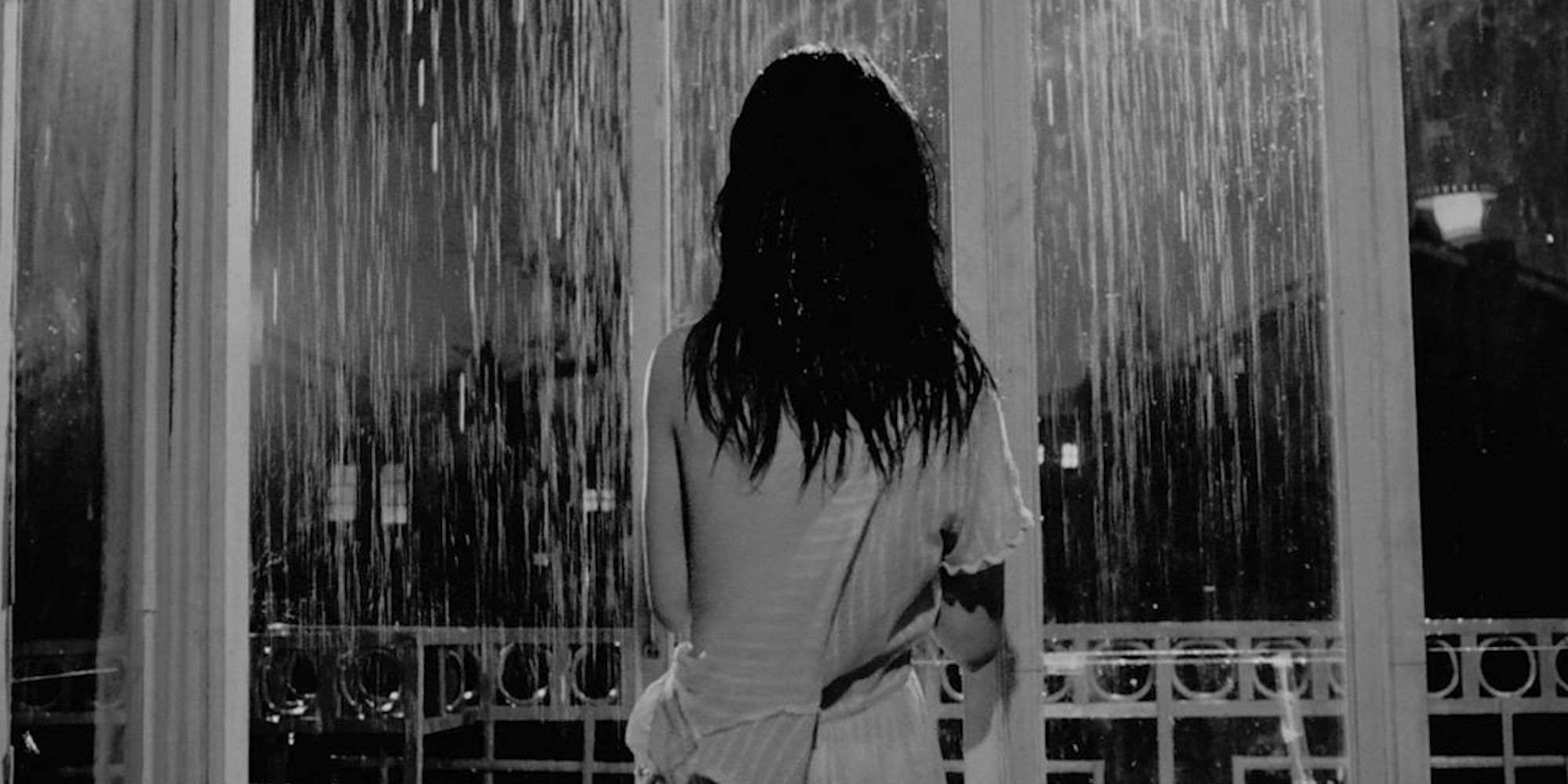 The Housemaid is a domestic horror about a femme fatale maid (Lee Eun-shim) who is hired by an upper-middle-class family and sows discord in the household. Considered a classic of Korean cinema, the film was long thought to be lost but was restored in the early 2000s. It was highly influential, even inspiring Bong Joon-ho's Parasite.
Scorsese called it "disturbing". "Following these films and filmmakers over the years has shown me just how vital a role cinema can play in the life of a culture, no matter how "challenging" the movies are considered, how much or how little money they make, how large or small a public they find either inside or outside the country," he says.
9

'Jealousy is My Middle Name' (2002)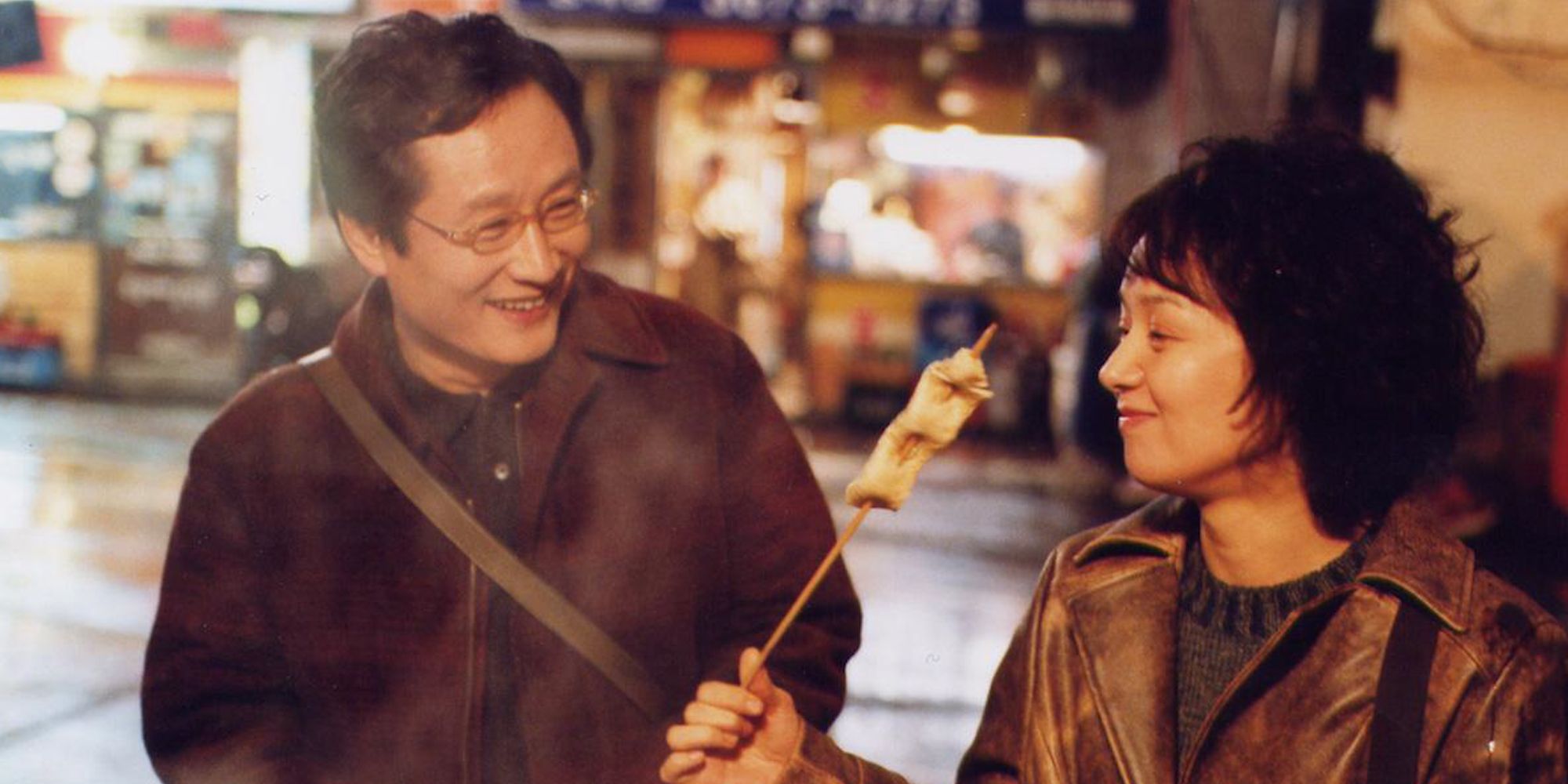 Jealousy is My Middle Name is another South Korean film directed by Park Chan-ok. It follows mild-mannered university graduate Lee Weon-san (Park Hae-il) who joins a literary magazine to get close to the editor (Moon Sung-keun). However, when a romance develops between the editor and Lee's girlfriend (Bae Jong-ok), Lee sets out for revenge, and the narrative spins off in unexpected directions.
Scorsese called it "an extremely subtle and emotionally complex film". "As the years went by, I realized that I was slowly becoming absorbed in Korean cinema and its development, and I became more absorbed with each new picture from these directors," he explains.
10

'Golden Door' (2006)
Golden Door is a period movie about a Sicilian farmer, Salvatore (Vincenzo Amato), and his family as they emigrate to America in search of a better life. It's kind of like an Italian response to the Swedish film The Emigrants, starring Max von Sydow and Liv Ullman. On the journey, Salvatore meets a mysterious British woman (Charlotte Gainsbourg) who asks him to marry her since female immigrants weren't allowed into the United States alone.
The movie is also noteworthy for its gorgeous cinematography, largely filmed on location. Scorsese presented it at the 2007 Tribeca Film Festival and filmed an introduction for its DVD release. In the clip, he says he found it personally moving and that it resonated with his own childhood and family, most of whom are of Sicilian descent.
NEXT: The 10 Best, Hardest to Watch Fight Scenes of All Time