The Sopranos is one of the greatest television dramas of all time that's much more than just a show about organized crime. The award-winning series was created by David Chase who had previously written for shows like Kolchak: The Night Stalker and The Rockford Files.
RELATED: Things That Make 'The Sopranos' The Greatest TV Show of All Time
The Sopranos has remained one of the most popular shows for various reasons including epic performances and brilliant writing but also the numerous guest stars and cameos. While fans will remember Frank Sinatra Jr. and Frankie Valli,there are some forgotten stars who also appeared in the series.
Paul Dano as Patrick Whalen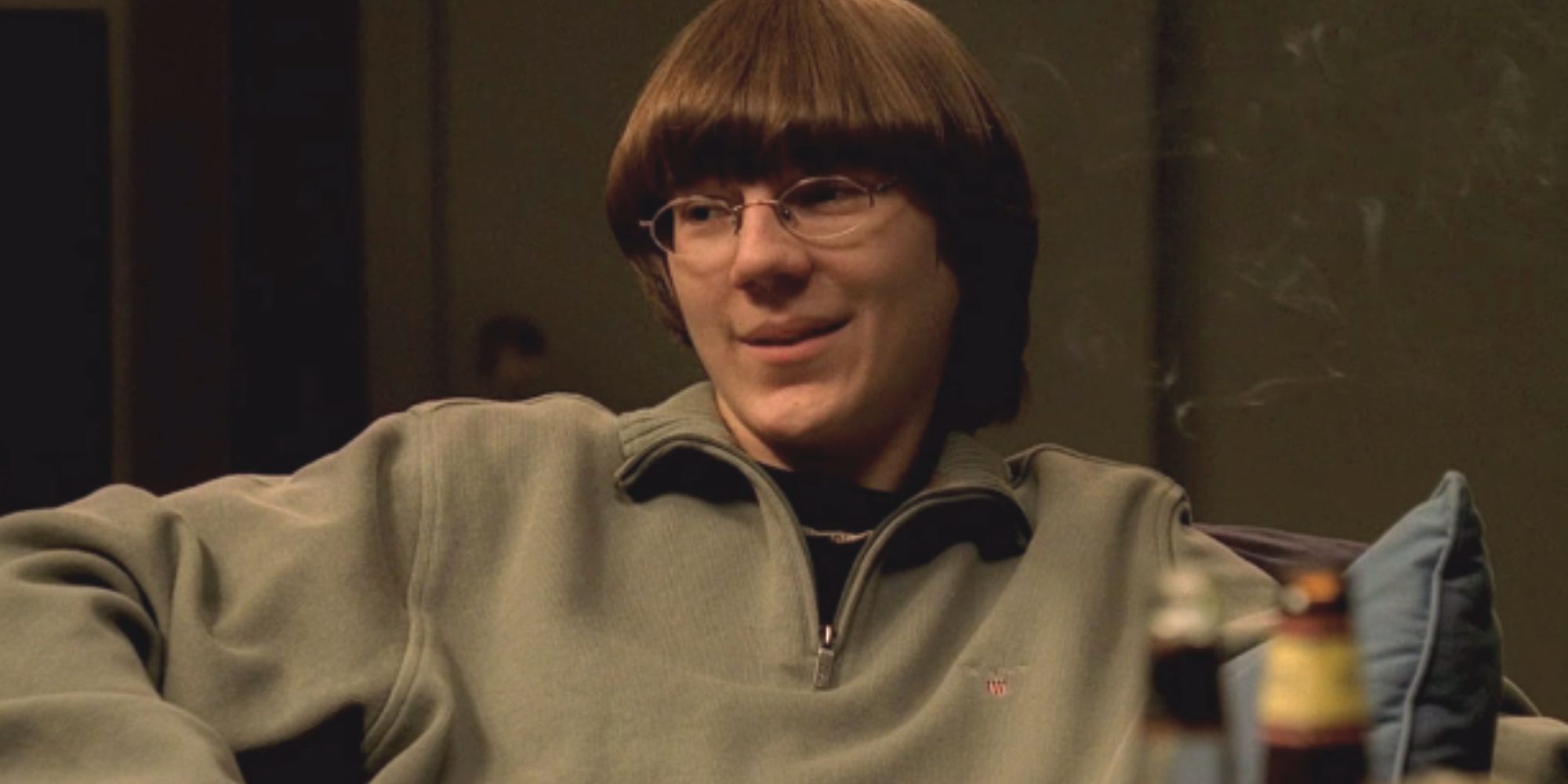 In season 4, A.J. starts dating his first serious girlfriend, Devin, and asks his friend, Patrick, for advice. Patrick's the typical teen who claims to know more than he does and speaks out of inexperience. While they're confident that they've figured everything out, they are dumbfounded when they don't put two and two together and realize that Devin's from the wealthy Pillsbury family.
Paul Dano first appeared as the minor character Patrick in the episode "Everybody Hurts" and again in "With All Due Respect" in season 5. Before The Sopranos, Dano had starred alongside Emile Hirsch in one of his first major motion pictures, The Girl Next Door. In the movie, he plays Klitz, a shy, insecure teen who is just as awkward and naive as Patrick but not as confident.
Emily Wickersham as Rhiannon Flammer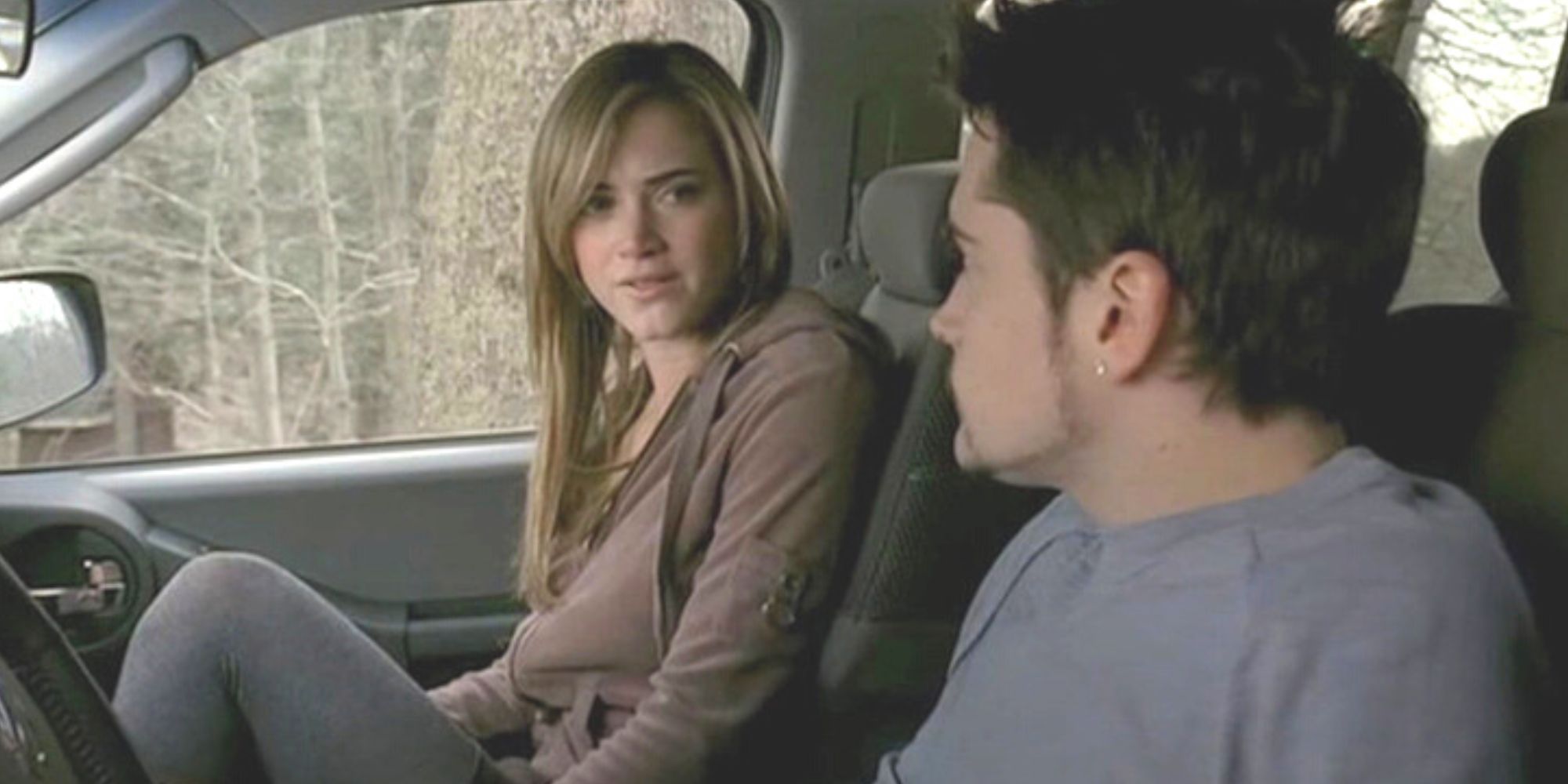 A.J. first meets Rhiannon one night while clubbing in New York City but reconnects with her when he is admitted into the same treatment center as her. The two start dating and one day while making out in A.J.'s car in the woods, the vehicle suddenly catches on fire due to A.J. parking over a pile of dried leaves.
Emily Wickersham appeared in four episodes in season 6: "Johnny Cakes," "Cold Stones," "The Blue Comet" and "Made in America." While Wickersham's best known for her reoccurring role as Ellie Bishop on the hit series, NCIS,she has also appeared in a few popular movies including Remember Me and Definitely, Maybe with Ryan Reynolds.
Michael Kenneth Williams as Ray Ray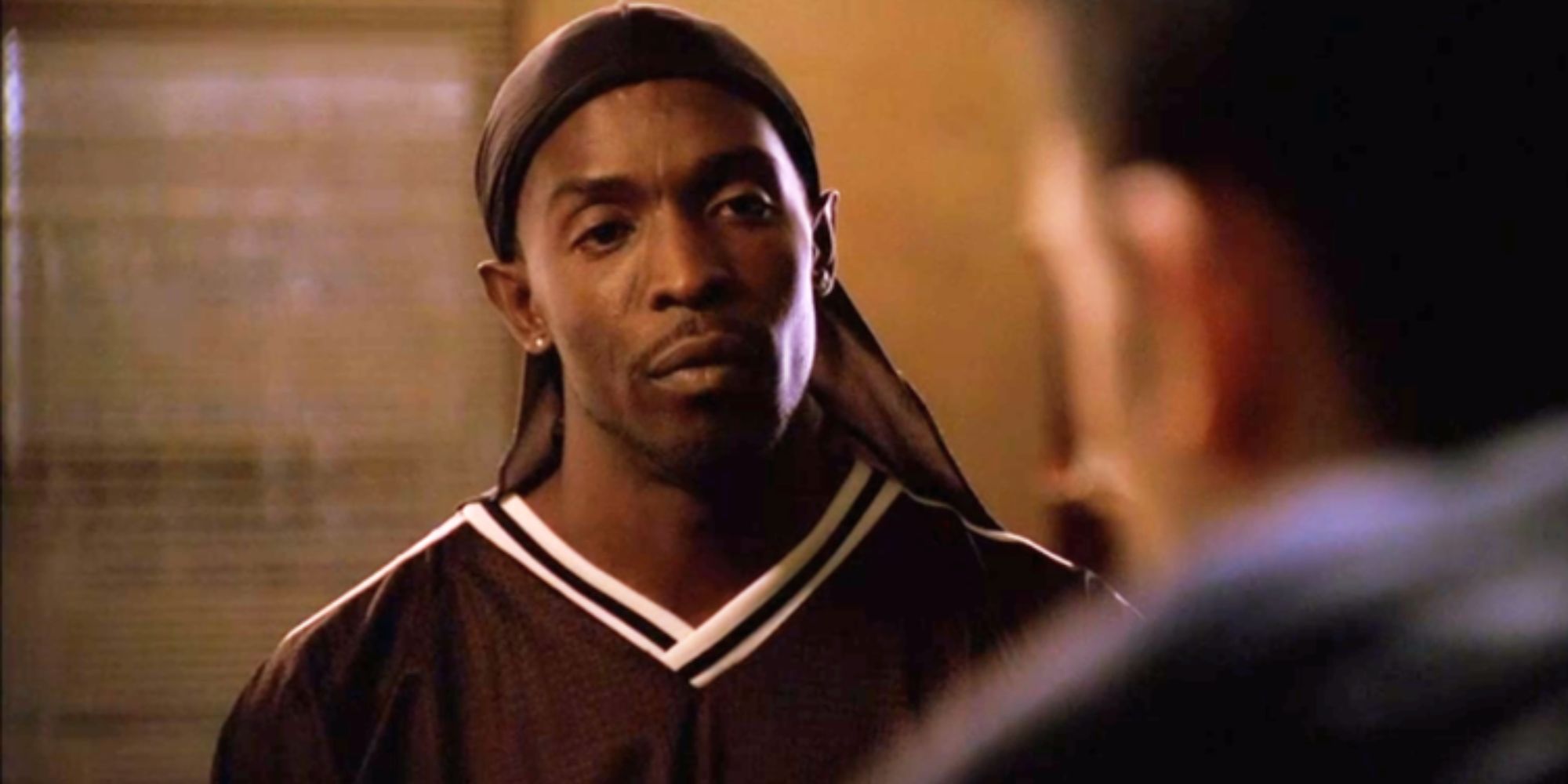 After robbing and shooting up a card game, Jackie Jr. is on the run for his life and is able to hide out with a friend of a friend, Ray Ray in the projects. As Jackie lies low, he spends time learning to play chess with Ray Ray's young daughter who always beats Jackie before the game begins.
RELATED: The Best Episodes of 'The Sopranos,' According to IMDb
In season 2, Michael Kenneth Williamsplays the very minor role of Ray Ray who is kind enough to help a stranger out and put himself and his daughter at risk for him. Williams is best known for his breakout role on another hit HBO series as Omar on The Wire and for playing Chalky White on Boardwalk Empire, created by Sopranos writer, Terence Winter.
John Heard as Det. Vin Makazian
Detective Vin Makazian's a corrupt New Jersey detective who has a hefty gambling debt with Tony. To pay off his debt, he provides Tony with valuable inside information and assists in Tony's dirty work. Makazian also spends time at a local brothel that Tony and the guys frequently visit.
John Heard appeared in several episodes in the show's first season as the degenerate cop and his performance earned him an Emmy nomination. Heard appeared in various movies including White Chicks and The Pelican Brief, but he's widely remembered for playing Kevin McCallister's dad, Peter in Home Alone and Home Alone 2: Lost in New York.
Polly Bergen as Fran Felstein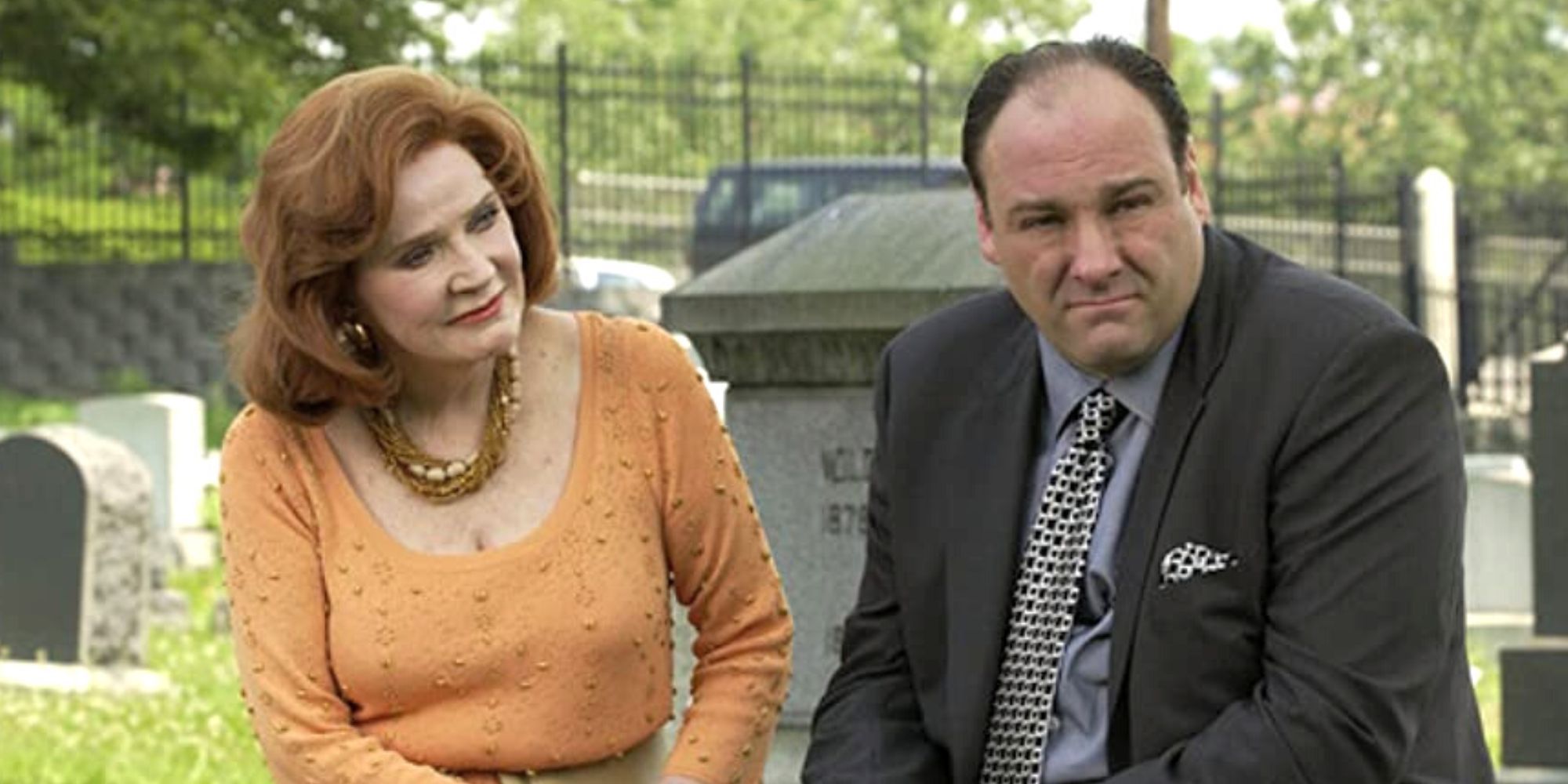 In season 5, Tony visits his parents' graves and spots a woman sitting in front of his father's tombstone. He learns that she's his father's former mistress, Fran Felstein. While Tony enjoys her company, he begins to change his tune the more time he spends with her noticing her true selfish and manipulative nature. Tony's finally scared off by Fran's terrible impersonation of Marilyn Monroe singing 'Happy Birthday' to President John F. Kennedy.
Polly Bergen appeared as Johnny's girlfriend in the episode, "In Camelot," and her character was inspired by one of Kennedy's real-life mistresses. Bergen was a B-list actor during the 1950s and 60s starring in romantic comedies including Move Over, Darling with Doris Day and James Garner. In the movie, Bergen plays Garner's new and spoiled wife who shares the same obnoxious qualities as Fran.
Sydney Pollack as Warren Feldman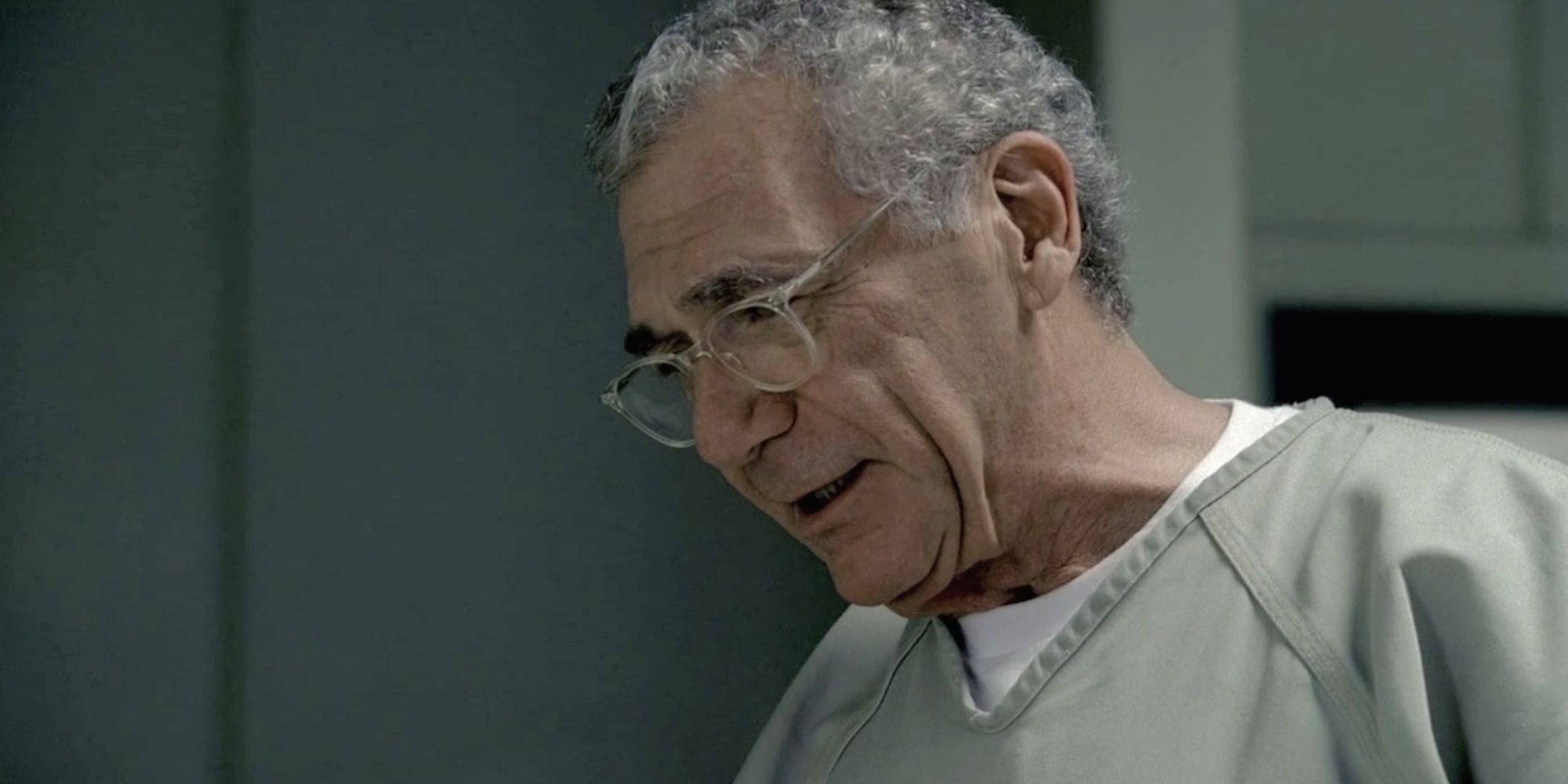 After being diagnosed with lung cancer, Johnny Sacrimoni's transferred to a prison hospital where he meets Warren Feldman, a former oncologist who's serving time for murdering his wife, aunt and an unexpected witness, the mailman. Warren offers Johnny some advice on his diagnosis but despite his positive opinion, Johnny Sack sadly dies.
RELATED: The Best Paulie Walnuts Episodes in 'The Sopranos'
Warren Feldman appears in season 6 in the episode, "Stage 5" and is played by Oscar-winning director, Sydney Pollack. Pollack's known for films such as Tootsie and Out of Africa which earned him two Oscars for Best Director and Best Picture. Along with his extensive movie career, Pollack's also remembered for playing Will Truman's dad on Will & Grace.
Annette Bening as Herself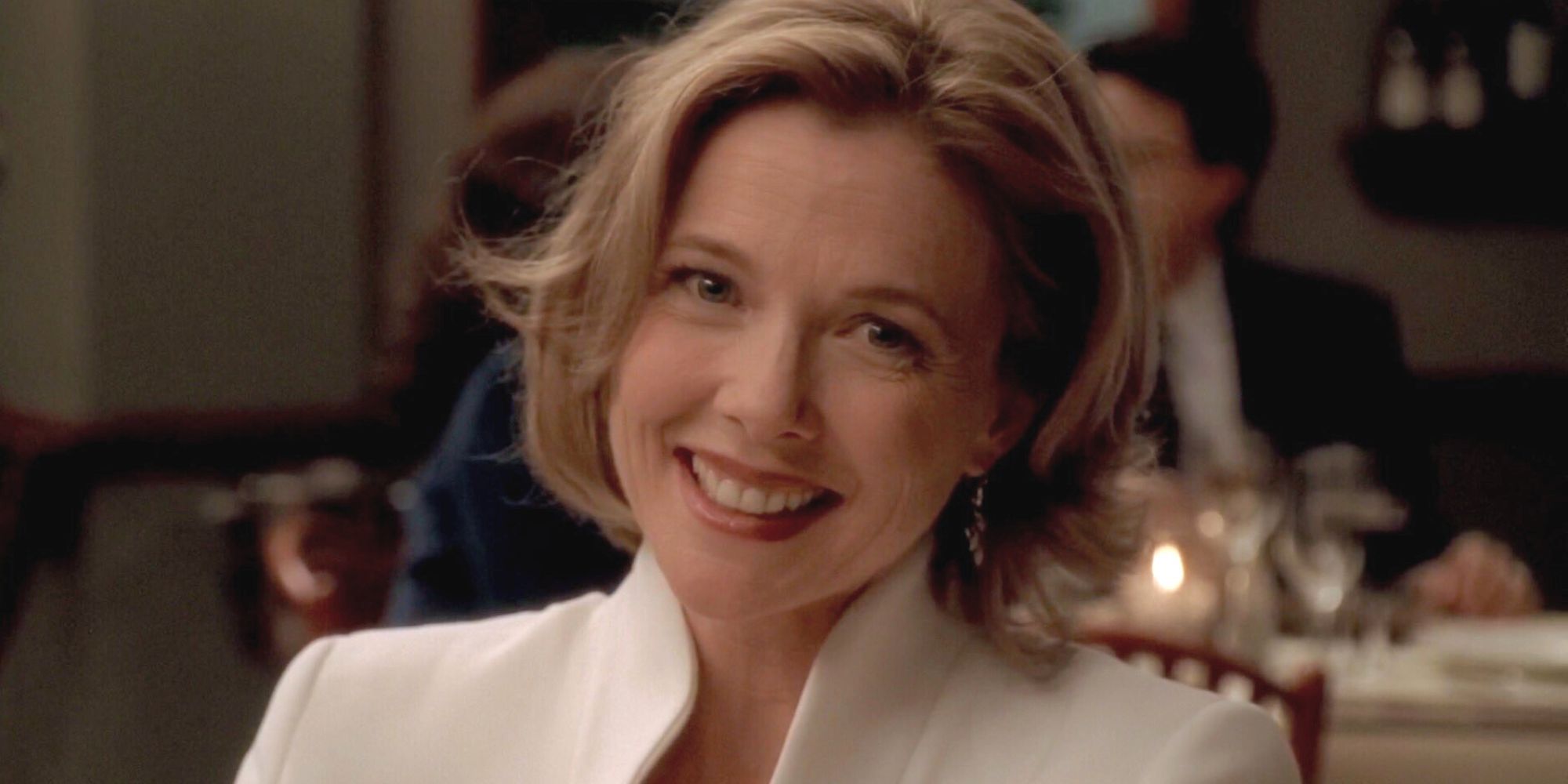 While the New York families fight with each other, the stress gets to Tony and he decides to check into the Plaza Hotel to get a good night's sleep. Tony's finally able to fall asleep and dreams that he's getting ready to go to dinner with Carmela and Meadow with Fin, Meadow's boyfriend and his parents. When they arrive, Tony notices that the father's the deceased Detective Makazian and the mother's actor, Annette Bening.
In season 5, Bening has a surprise cameo in the episode, "The Test Dream."Bening is best known for her performances in movies like American Beauty, Postcards from the Edge and Bugsy with real-life husband,Warren Beatty. The actor even directly references Bugsy as she tells a crowd of people gathered around Tony that there's something "bugsy" about him.
Robert Patrick as David Scatino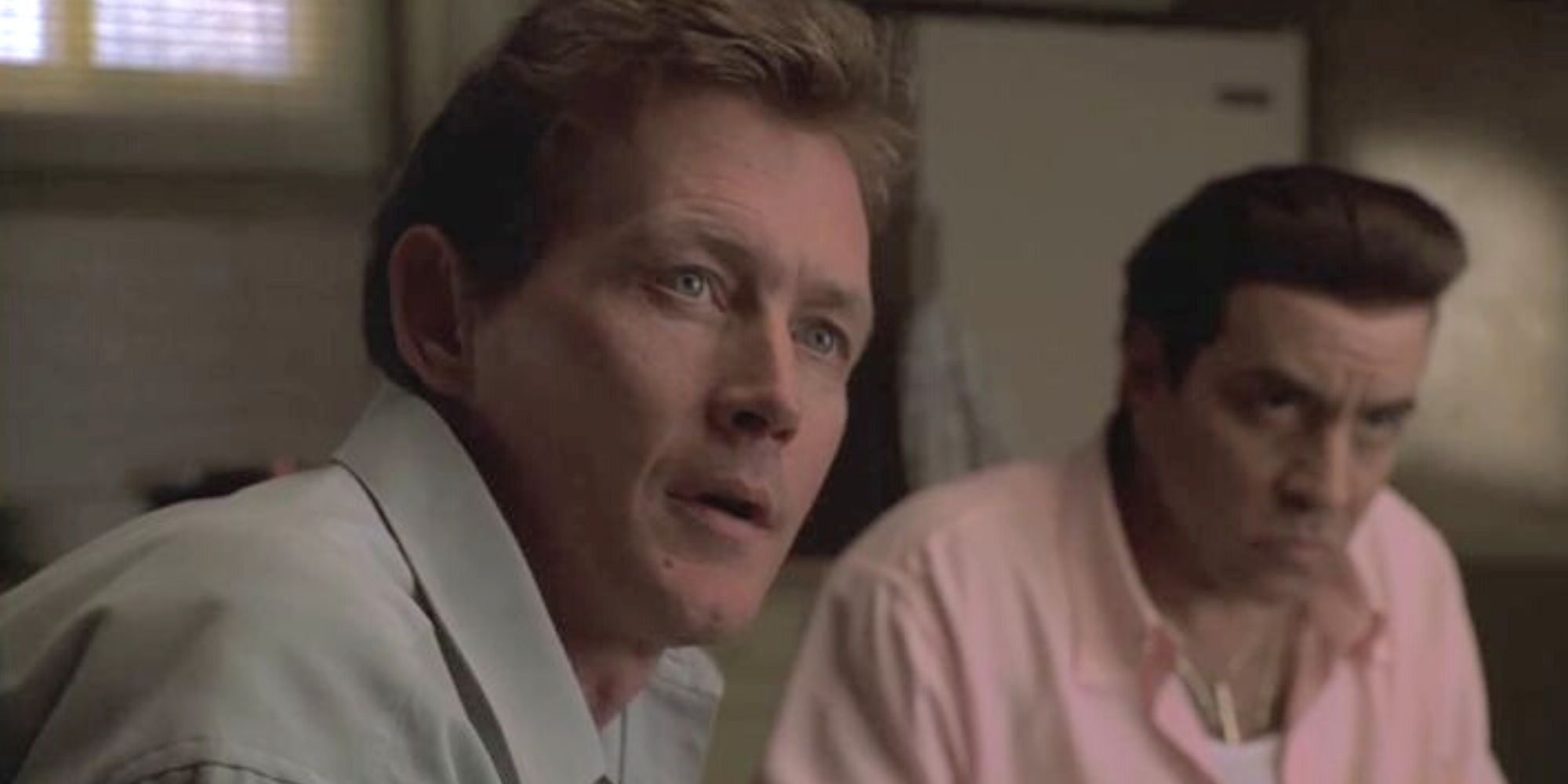 After Uncle June's arrest, Tony gets the executive card game for the first time as part of their agreement. The executive game's strictly for high rollers and word spreads that Tony's now hosting the big event. David Scantino, the father of Meadow's friend, Eric, as well as a former classmate of Tony's, seizes the opportunity to try and get into the game.
Robert Patrick plays Davy who has a serious gambling problem and ends up in serious debt to Tony. Davy's an unusual character for Patrick who is known for playing action roles in films such as Terminator 2: Judgment Dayand Last Action Hero. The actor has recently appeared as the sheriff in the Yellowstone spin-off series,1923, and the 2020 reboot of Perry Mason.
Lauren Bacall as Herself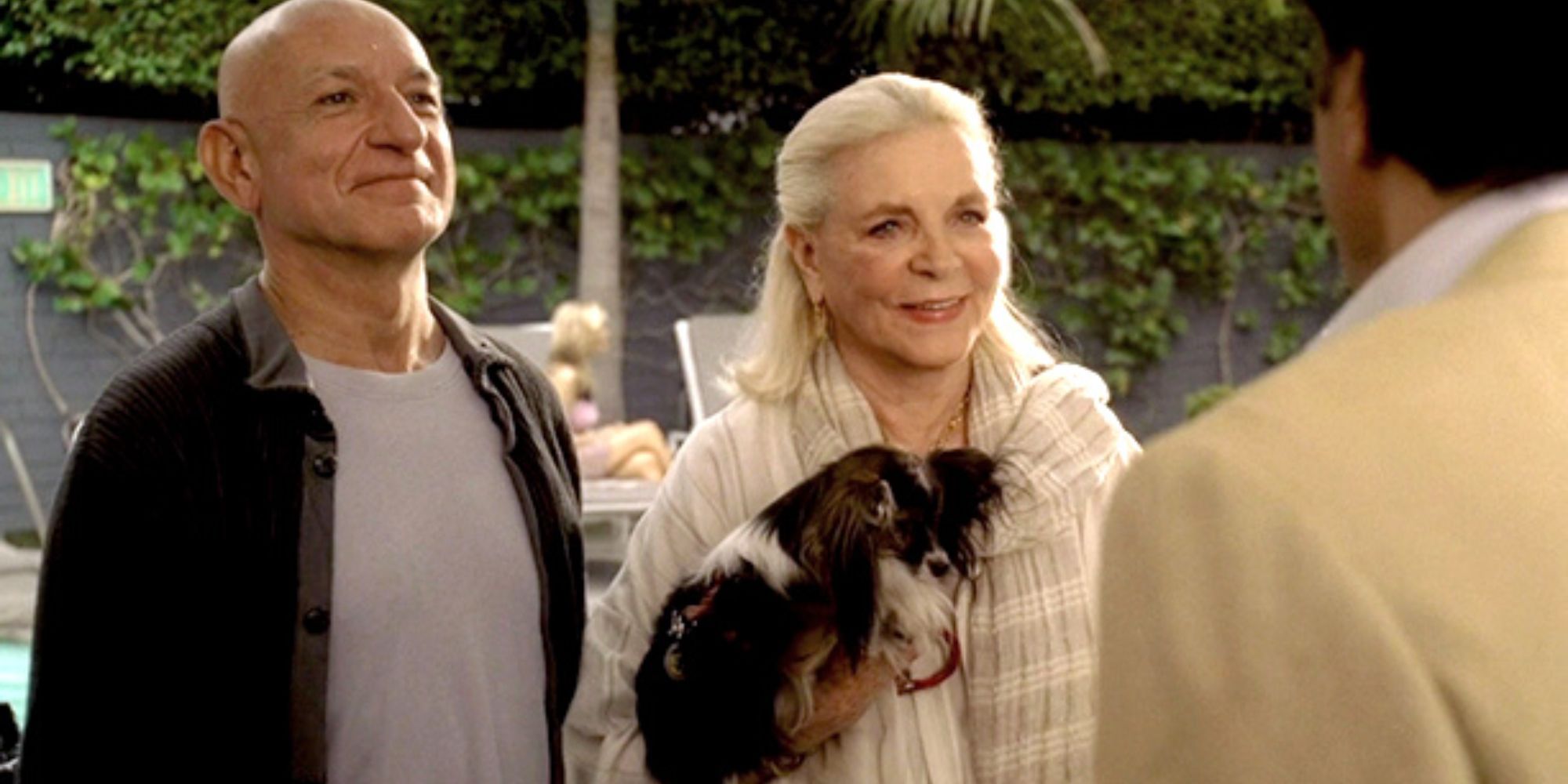 Christopher and Carmine fly to Los Angeles to meet with actor, Ben Kingsley to pitch him their movie, "Cleaver." As they're chatting around the pool, Kingsley interrupts them to say hello to actor, Lauren Bacall who's there to present at an award show that evening.
Bacall was a legendary actor who has a brief cameo in the season 6 episode "Luxury Lounge."She's widely remembered for her roles as femme fatales in noir films such as To Have and Have Not and The Big Sleep both co-starring her husband, Humphrey Bogart.She also starred in How to Marry a Millionaire with Marilyn Monroe and Betty Grableand John Wayne's The Shootist.
Jon Favreau as Himself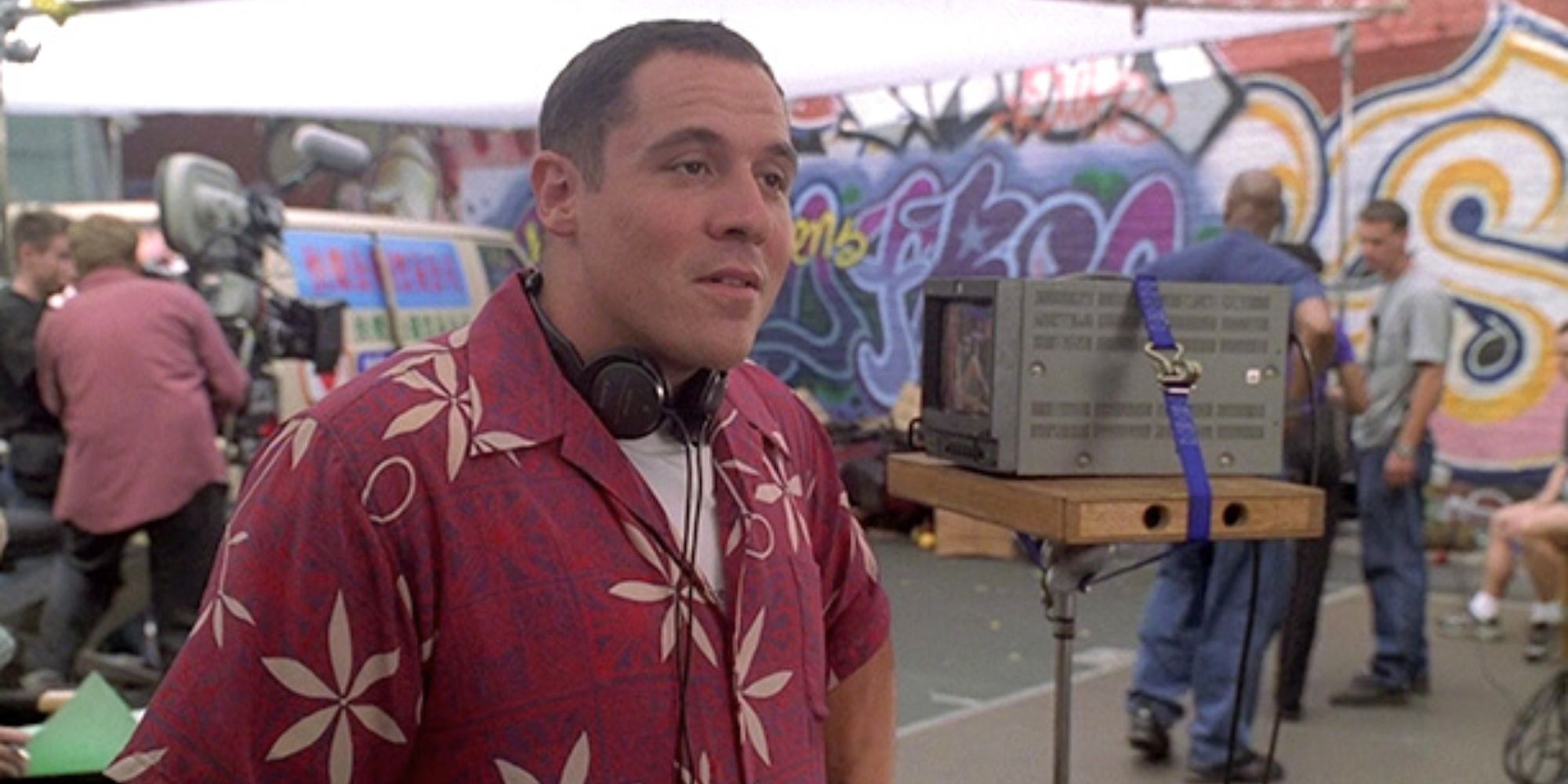 Christopher's always wanted to be a screenwriter and with the help of his cousin's fiancée, he meets director, Jon Favreau who's in town filming a movie. After visiting the set, Christopher and Favreau finally sit down to discuss his script. Unfortunately, Favreau passes on it and leaves town, but not before stealing a few things from it.
In season 2, Favreau appears in the episode "D-Girl" which also features Alicia Witt, Sandra Bernhard and Janeane Garofalo. The tables are turned on Chrissy who is used to being the one with the upper hand and power hold. After he learns that Favreau has pulled one over on him, Chrissy's out of moves and knows there's nothing he can do.
NEXT: The Best Movie & TV Villains Who Were Also the Protagonist