Putting a comic spin on misery, disasters, and other ghastly subjects is something that some people perhaps don't understand or appreciate. But a notable portion of the population finds dark comedies the sunshiny spot in their day.
RELATED: Dark Money: The 10 Best, Darkest Comedy Films About The Rich, From 'Parasite' to 'Triangle of Sadness'
Whether people enjoy dark comedies like Dead to Me or Shameless as a way to work through tragedies that might happen or a way for them to connect to their feelings of empowerment, dark comedy TV shows are showing up everywhere.
'What We Do in the Shadows (2019-)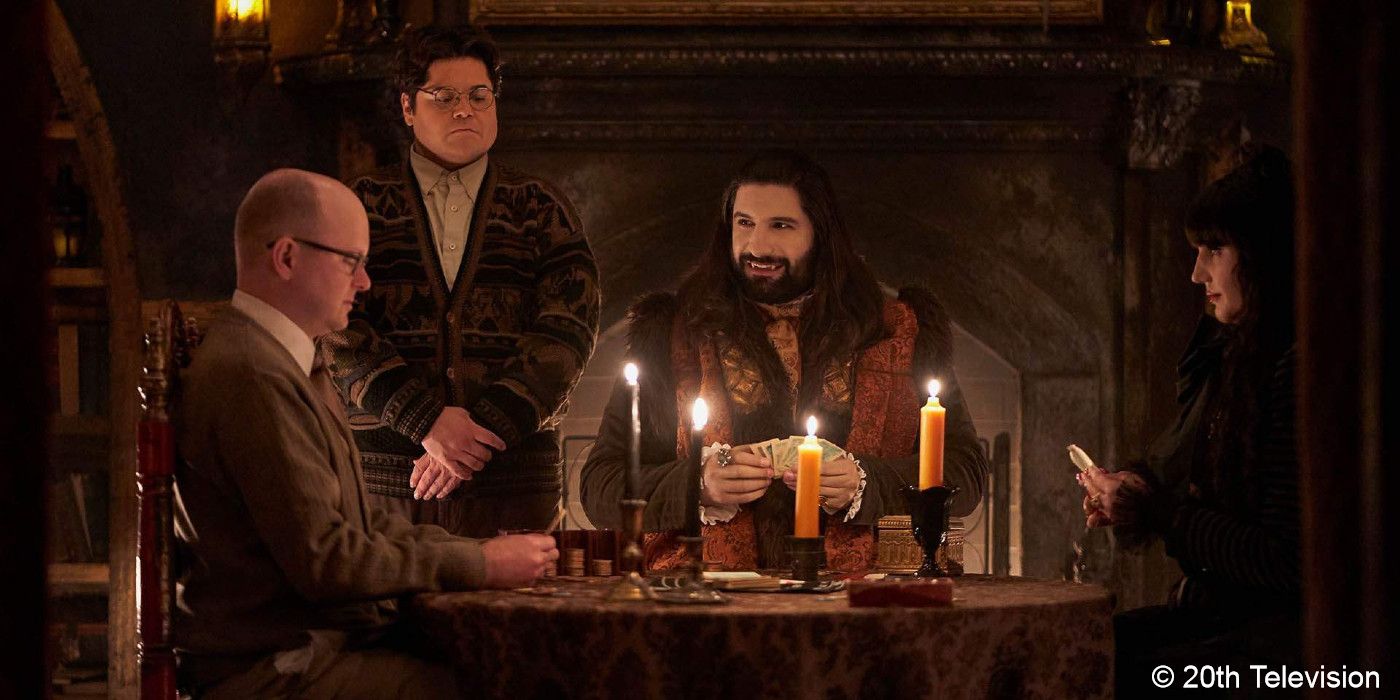 Created by Jemaine Clement and Taika Waititi, What We Do in the Shadows is a mockumentary featuring four vampire roommates and their "familiar." The show follows their dealings with the contemporary world in New York.
The primary basis of the show's comedy is that the vampires cannot understand the workings of the modern world. There is some gore and death in the series, but that is never the emphasis of the scenes. Comedy is always the driving force, with the dark elements in the backseat.
'Dead to Me (2019-)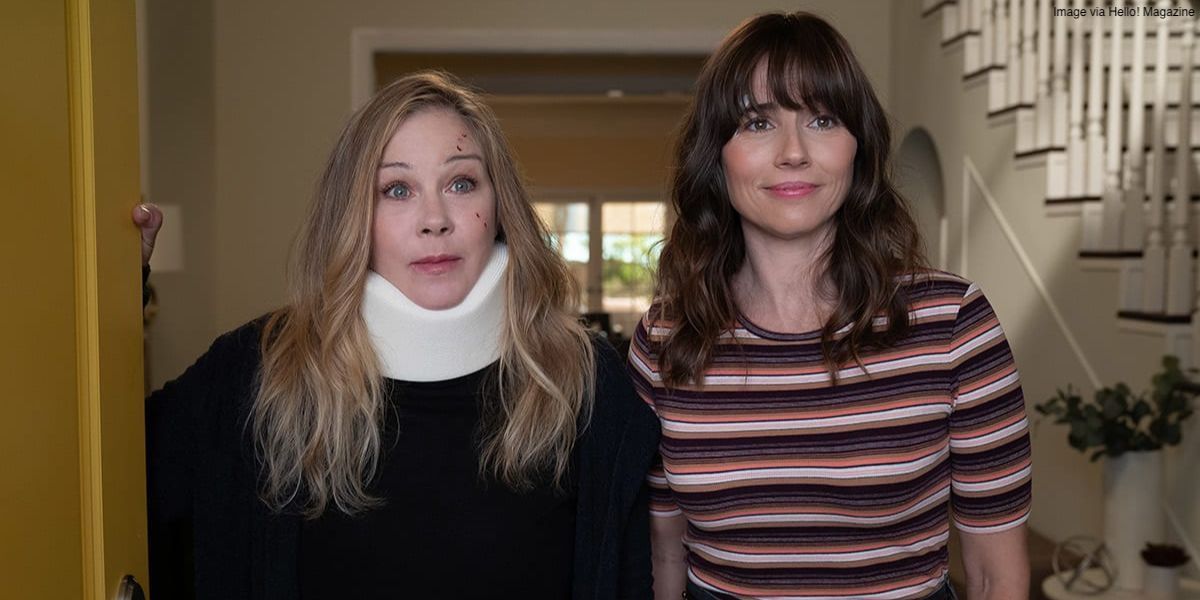 Dead to Me features Jen (Christina Applegate) and Judy (Linda Cardellini), two grieving women who connect during a grief support group. Both women confront their battles with heartache differently but rely deeply on each other for support.
Dead to Me is a revenge saga about suffering, companionship, and making amends. The show both challenges and demonstrates the grip revenge and vengeance can have over somebody. It also delivers cutting humor and interesting plot twists throughout the series.
'BoJack Horseman' (2014-2020)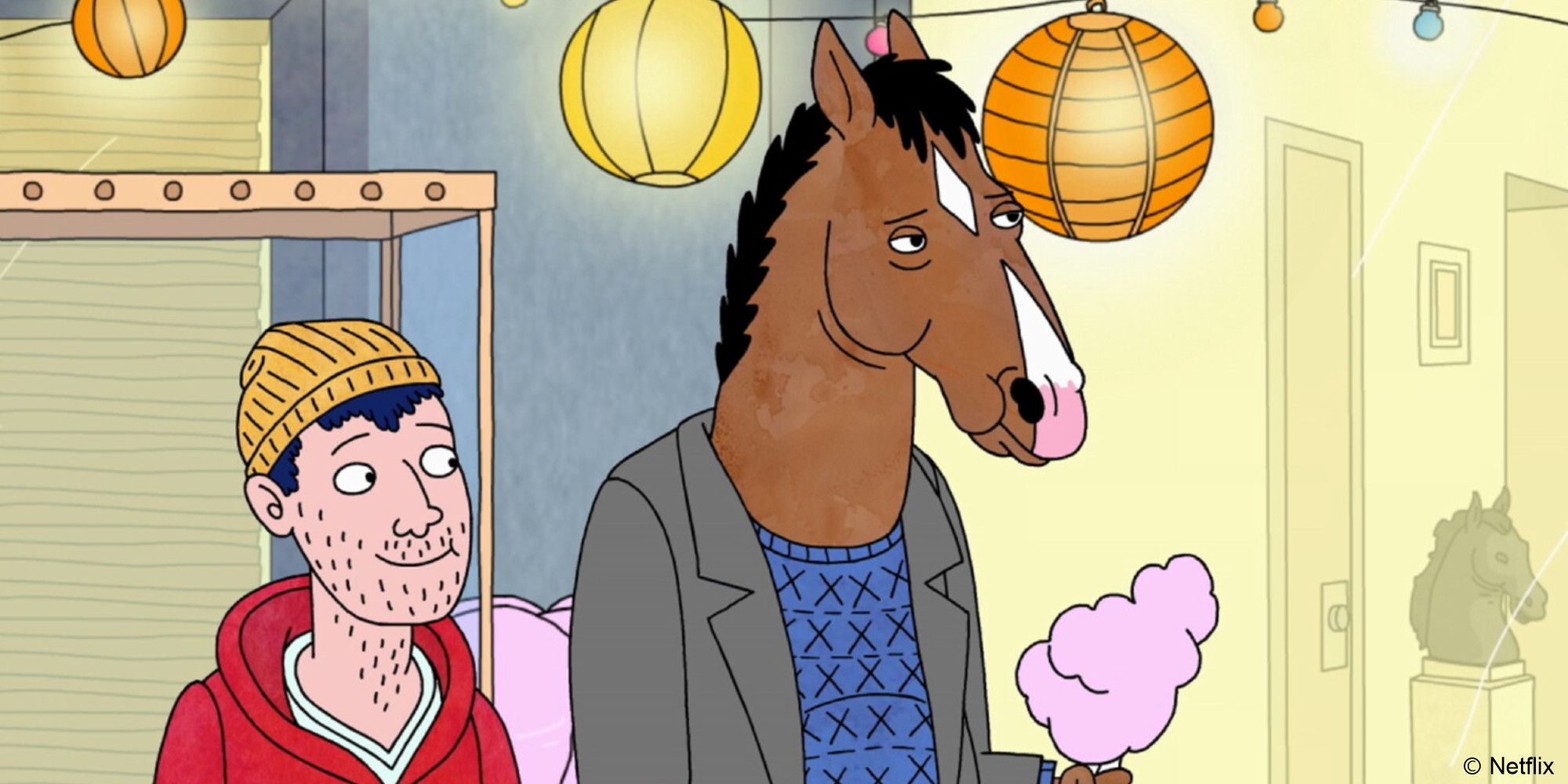 In a world where humans and animals live side by side, the animated series BoJack Horseman follows BoJack Horseman (Will Arnett) in his endeavors with his fading popularity, depression, and overwhelming addiction. A once-famous celebrity of the popular sitcom "Horsin' Around," Horseman now resides in relative anonymity, but he is preparing for a monumental comeback.
One glowing feature of a superb dark comedy is the balance between obnoxious character traits and the periodic silver-lining acts of goodwill performed by said character. BoJack Horseman addresses this with perfection. The show is hilarious, but there is so much more to it than just comedy.
'Fargo' (2014-)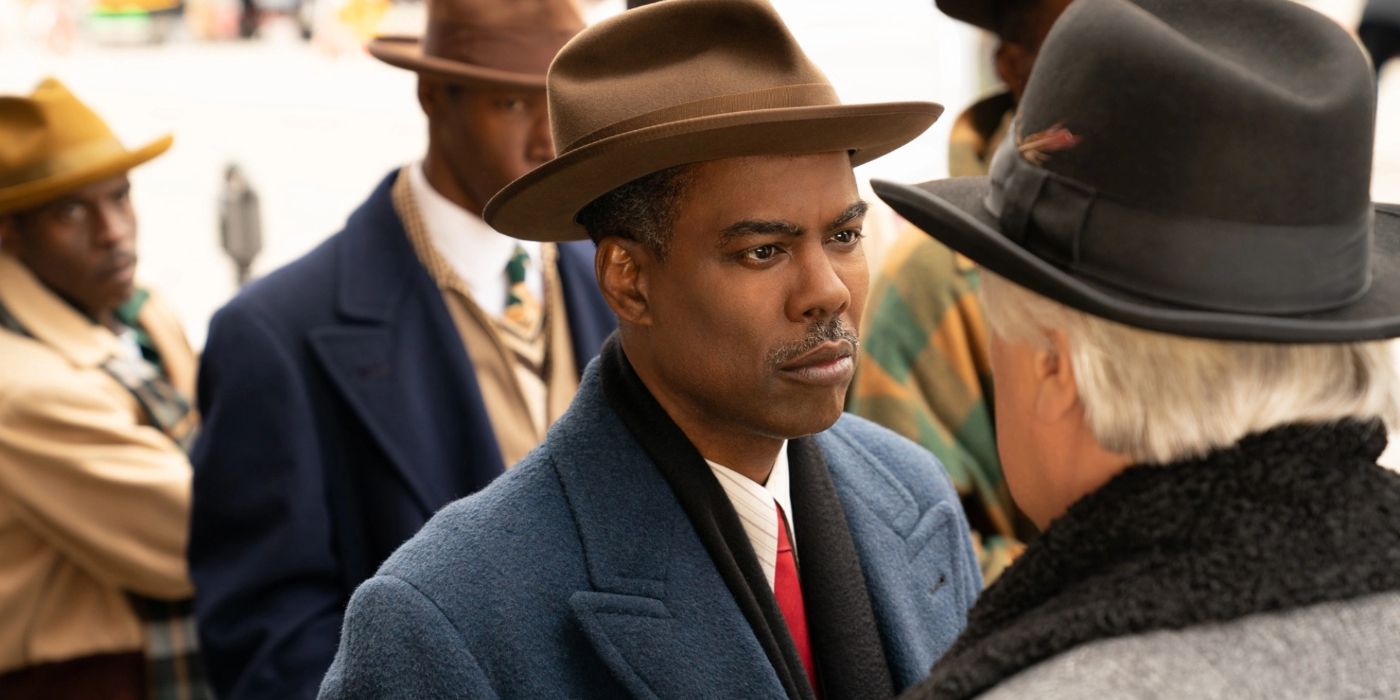 Inspired by the 1996 film of the same name and written and directed by the Coen brothers, Fargo is Coen brothers through and through. The series, shown in an anthology structure, features a different generation and location in each new season, with a different story, primarily new characters and cast. It also follows a new crime to be cracked.
Fargo does a fantastic job of balancing humor and horror, making it an ideal dark comedy. The series continues to push the boundaries on what viewers will accept as humorous while keeping the bizarre characters, intricate plotline, and gory, psychological violence that was the calling card of the original movie.
'Vice Principals' (2016-2017)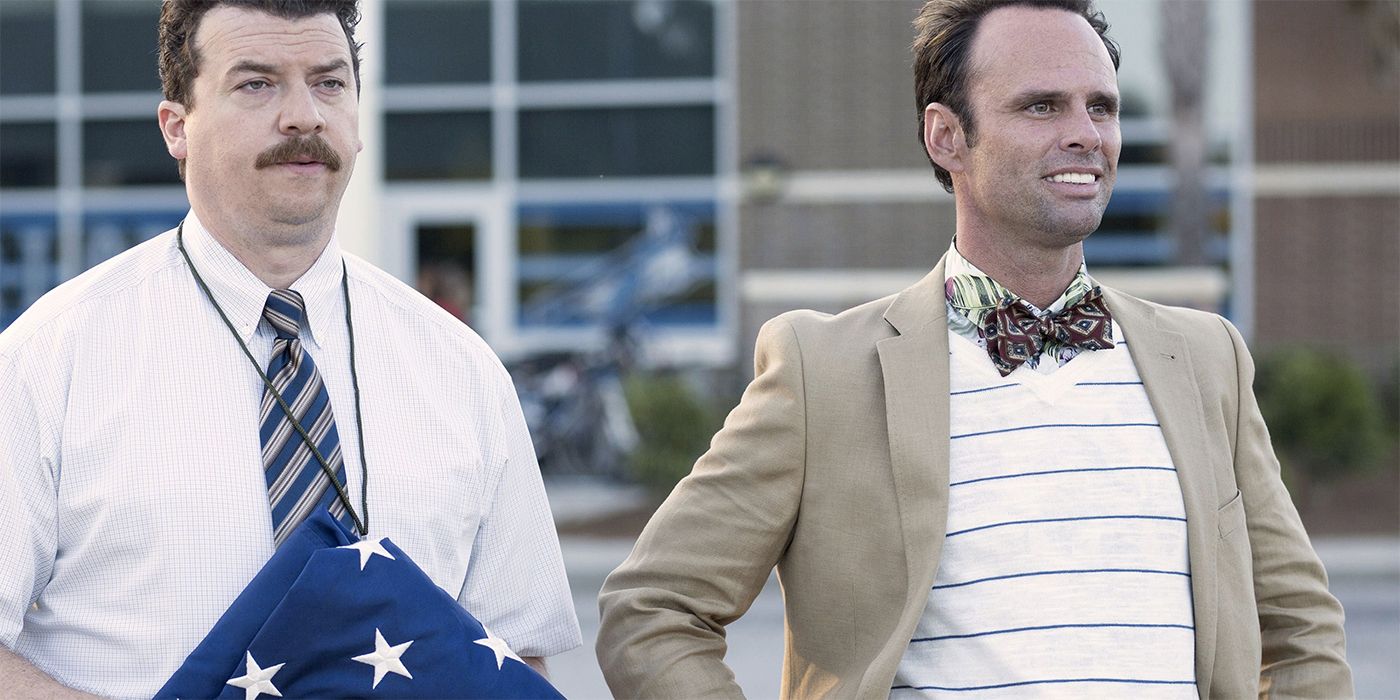 The despised vice principal of North Jackson High School, Neal Gamby (Danny McBride), wants to be promoted to the position of principal when the current principal (Bill Murray) retires. However, lunatic co-vice principal Lee Russell (Walton Goggins) also desires the position – however, neither gets the job.
Vice Principals has a gift for blending twisted humor into their incredible storytelling, which holds the audience continuously off balance. The series does not shy away from inviting viewers to question their own capacity to throw others under the metaphoric bus; if it implies getting something they really want.
'The Boys' (2019-)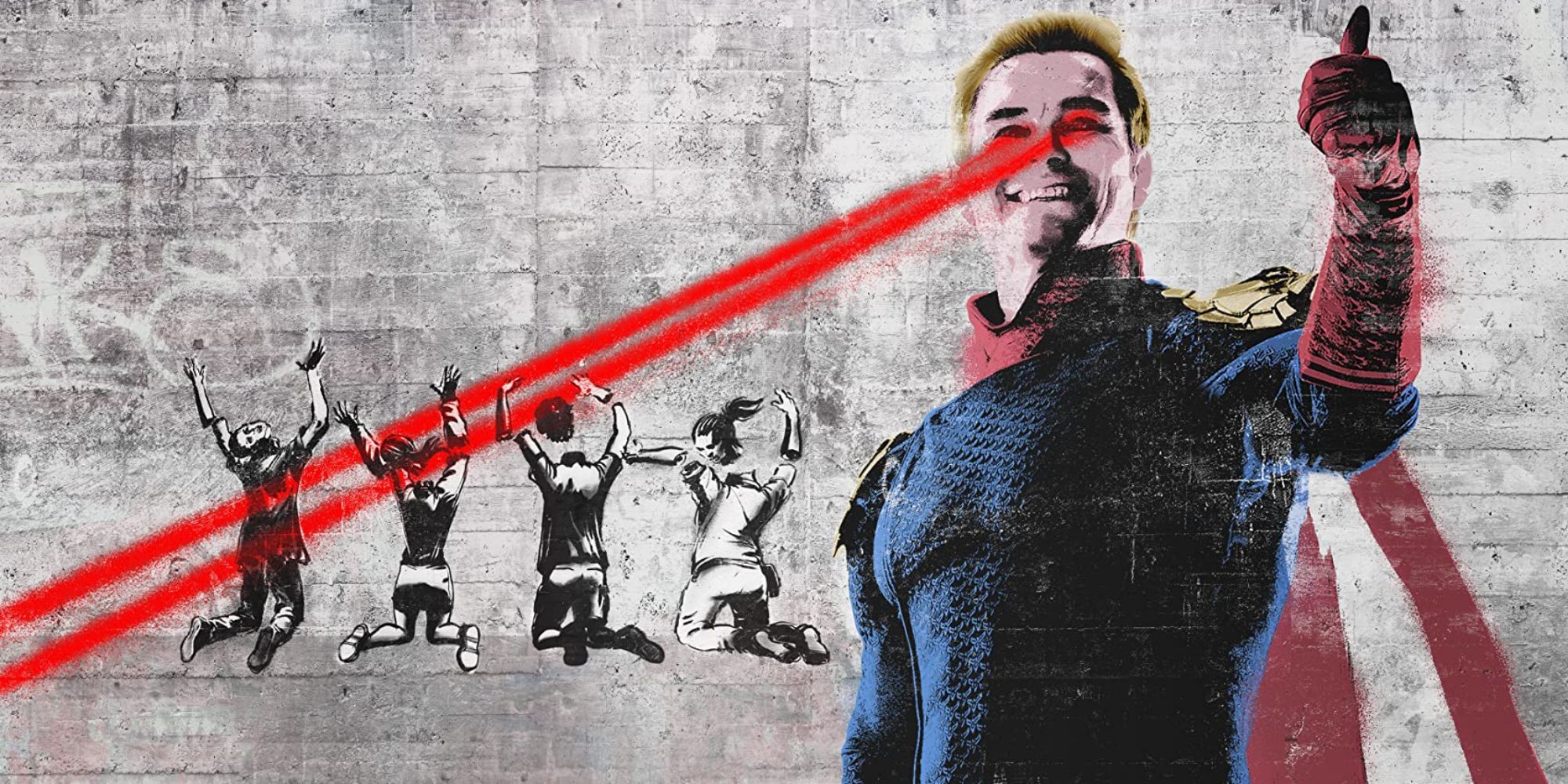 The Boys features a world where people with superpowers, called Supes, work for a corporation named Vought. The public regards these Supes with the highest respect. However, most of these Supes are vain, greedy, and dishonest. On the other hand, the Boys are vigilantes out to bring down Vought and the Supes.
The Boys is based on a comic series of the same name and centers on the notion of superheroes' motivations. If superheroes existed, would they really be motivated by good intentions? Or would power and greed be the motivators? And while this morbid premise may be the underlying theme, many of the circumstances in The Boys' craziness carries takes comedy to a new level.
'After Life' (2019-2022)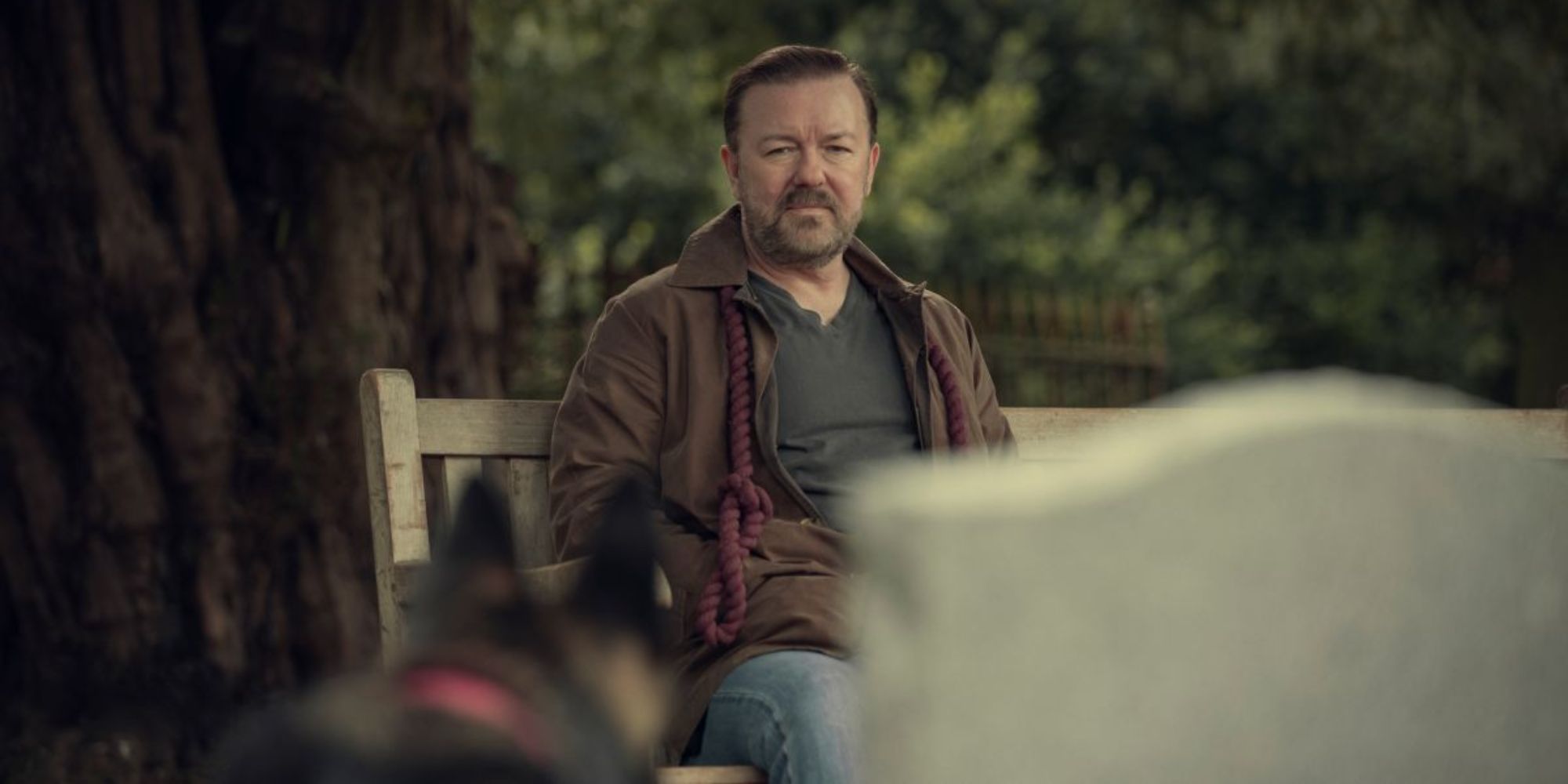 After Life follows newspaper writer Tony Johnson (Ricky Gervais) when his life is shattered after his wife dies from cancer. Johnson prefers to finish the rest of his life punishing the world and everyone in it for his wife's death. He says and does whatever he chooses, regardless of how it affects others.
Since After Life not only stars Gervais but is also written, produced, and directed by him, his inflammatory and provocative stand-up persona reflects in practically every point of the series. After Life is a comedy that is actually a tragedy in disguise. It showcases enough brief moments of lightheartedness to keep it thought of as a comedy but tiptoes into the heart's dark places too – which is precisely what an amazing dark comedy should do.
'It's Always Sunny in Philadelphia' (2005-)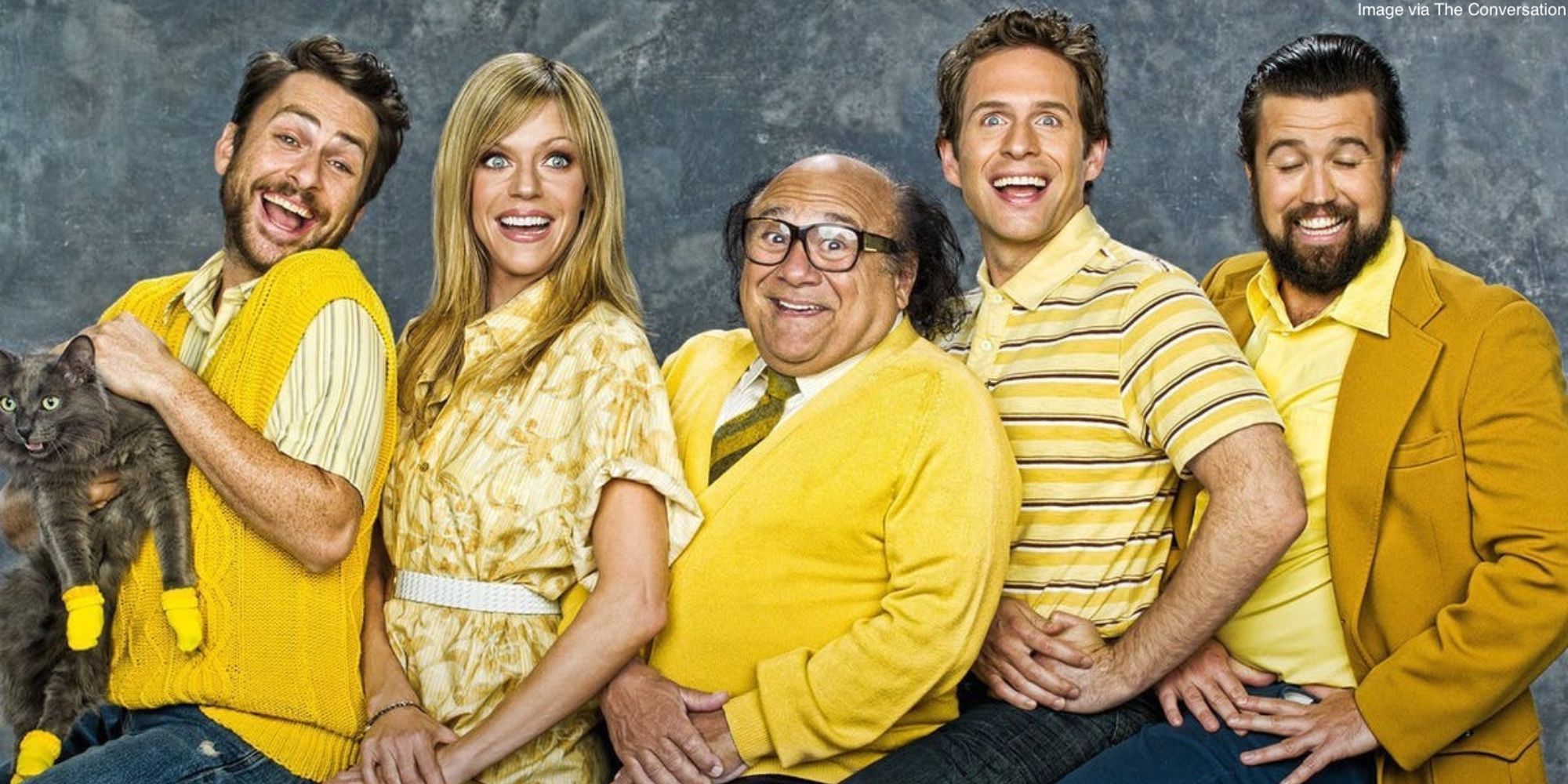 A group of five friends called "The Gang" run an Irish pub in Philadelphia called Paddy's Pub. The Gang tends to be selfish jerks who show dishonest behavior such as excessive aggression, outrageous drinking, and zero consideration for the people around them.
RELATED: 10 Times Charlie Was All Of Us On 'It's Always Sunny In Philadelphia'
It's Always Sunny in Philadelphia is the epitome of a dark comedy. The characters engage in undeniably unlovable activities, but at the same time, the characters themselves are undeniably lovable. It's Always Sunny loves to venture into any taboo or prohibited topic, and they do so in an overtly comedic way. This paradox is the show's incredible charm, making it the perfect representation of a dark comedy.
'Shameless' (2011-2021)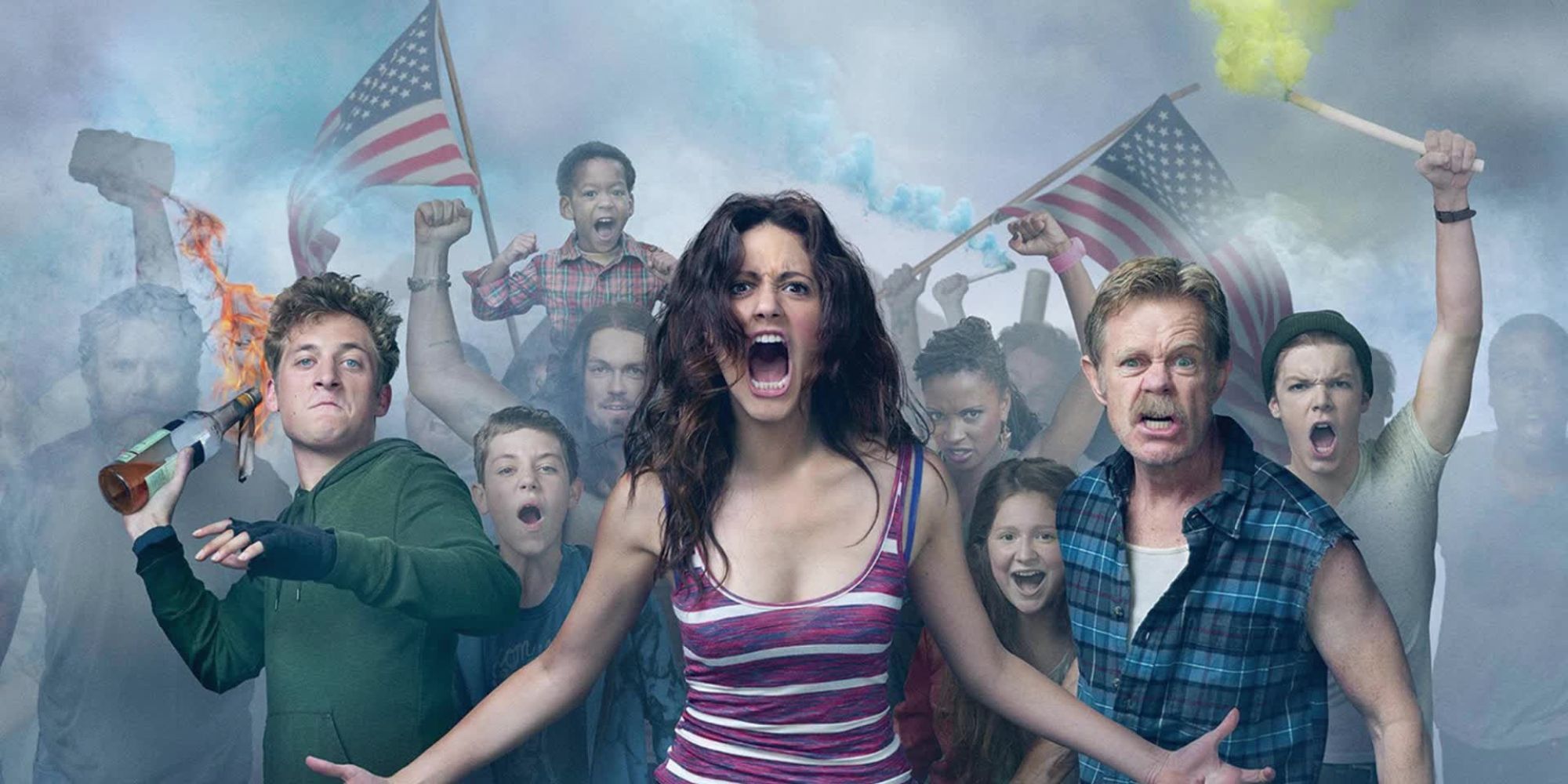 Frank Gallagher (William H. Macy) is the patriarch of the flawed, poor, and dysfunctional Gallagher family in the TV series Shameless. While he spends most of his time intoxicated, high, or trolling for a scam for a few bucks, the remainder of his family is left to fend for themselves, be it stealing food, money, or anything else.
Shameless is a dark comedy because it embodies the idea that it should not be funny. It is a jarring and harsh portrayal of the realities of life in poverty. But the dialogue is clever and witty. The jokes come fast and leave the viewer befuddled.
'Barry' (2018-)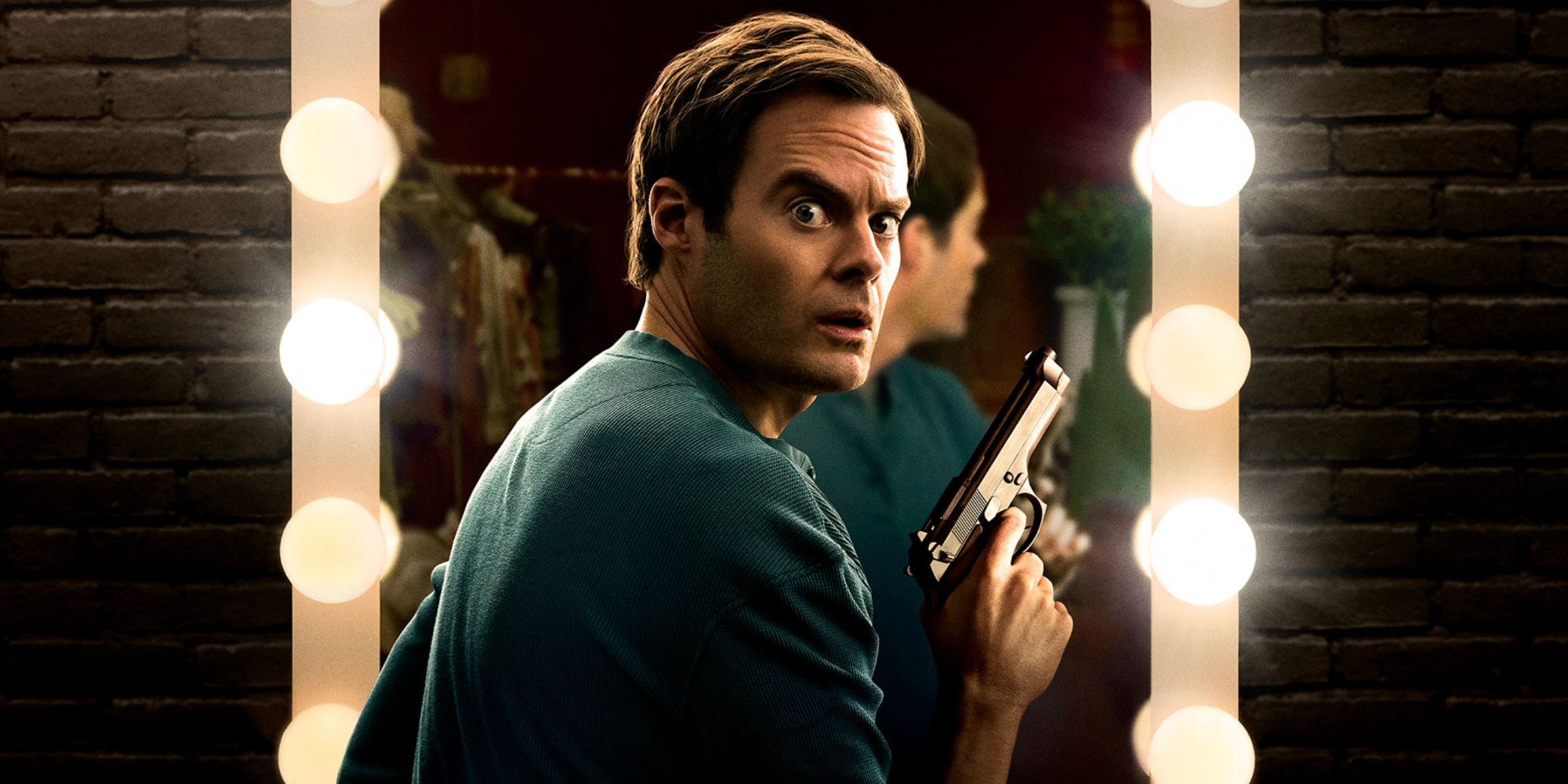 Barry Berkman (Bill Hader), a Marine veteran who works as a hitman, journeys to Los Angeles to kill a mark. While there, he joins an acting class instructed by Gene Cousineau (Henry Winkler) and discovers a new purpose and definition to his life.
RELATED: 10 Underrated Comedies That Bill Hader Recommends For Every Aspiring Comedy Writer
One attribute distinguishing the show Barry from other dark comedies is its treatment of death. While other dark comedies tend to take a flippant or casual depiction of death, Barry demonstrates genuine remorse for the matter. The series showcases an astonishing scope of human emotions in its characters, from sorrow to rage, to envy, and of course, humor.