Ice-T isn't happy about the reports that he has been feuding with his fellow Law and Order star, Christopher Meloni. A long-time member of the Law and Order cast, having appeared on the show since 2000, Ice-T plays Sergeant Odafin "Fin" Tutuola, a stern but typically calm officer who tends to despise criminals who would do any harm to women and children. Meloni, meanwhile, currently plays Detective Elliot Stabler on Law and Order: Organized Crime, a role he returned to after taking a decade-long break from the Law and Order franchise. He often crosses over to Law and Order: SVU, where Ice-T stars alongside Mariska Hargitay.
While Ice-T and Meloni have been stars of the Law and Order franchise for years, Ice-T had to take to Twitter to dispel rumors that he and Meloni were feuding. Check out his post below:
A publication initially sent a notice to Ice-T regarding a piece they were set to publish about an alleged feud between him and Meloni. In response, Ice-T sent the email to Meloni, prompting both actors to mock the idea of them being at odds on social media.
Related: Law & Order Revival Cast Guide: Every Returning Character
What's Next For Law And Order?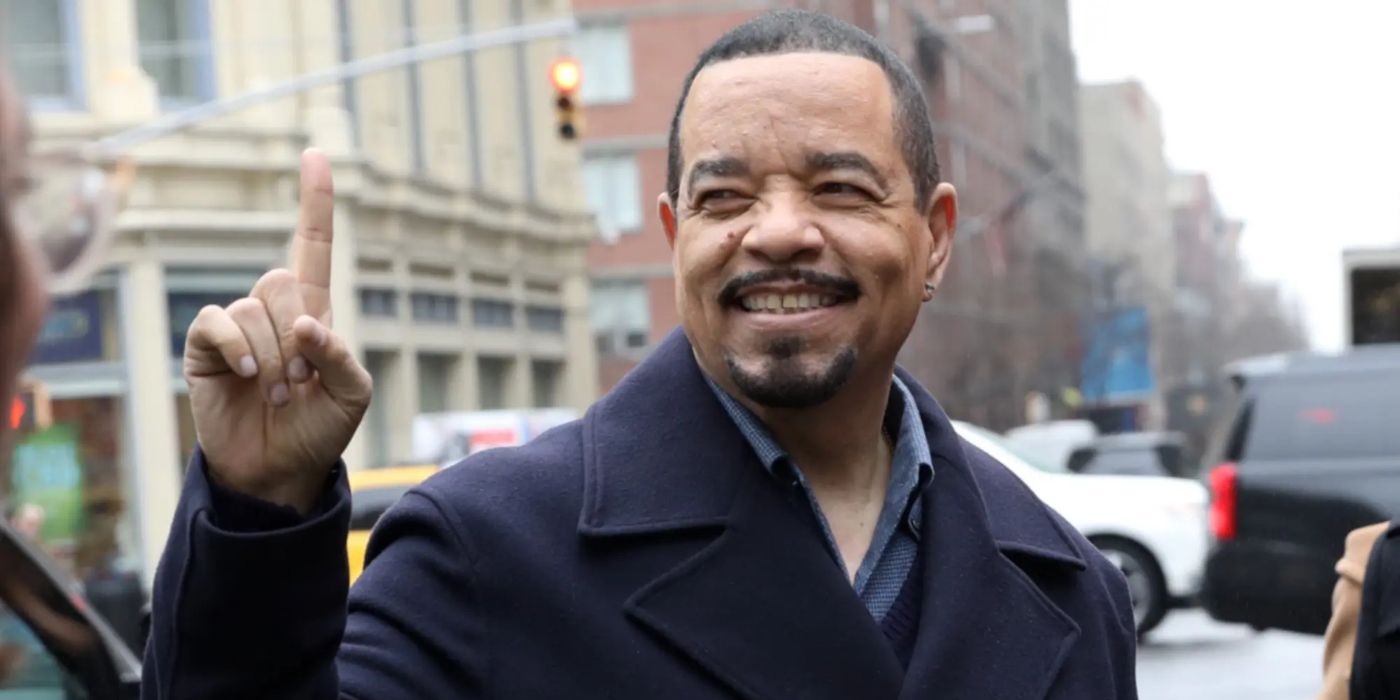 The future of Law and Order seems as bright as ever. Law and Order: SVU season 24 is only halfway done, as it is expected to have 24 episodes. The original Law and Order is in the midst of season 22, and Law and Order: Organized Crime is on its third. All three shows are expected to return for more episodes next season. Given that Ice-T and Meloni aren't actually feuding, there is still potential for future crossovers — something that the Law and Order franchise has never shied away from, as last year Hargitay crossed over from Law and Order: SVU for the main series' season finale.
The success of Law and Order comes from its easy ability to draw interest in strange crimes and the reactions of police as they investigate every major incident within New York City. Because Law and Order can borrow ideas from real-world crimes, the potential for spin-offs is limitless, leaving producer Dick Wolf with the ability to keep the shows going for an endless amount of time. As long as audiences stay loyal to the franchise, which they largely have, it will go on. The Law and Order shows are so successful that one franchise alum, S. Epatha Merkerson, who stars on Chicago Med, even requested a crossover, showing that even interest within the industry hasn't faded from Wolf's ever-expanding productions.
There is also the potential for more character relationships going forward, as the bonds between Law and Order police investigators tend to be what keeps people engaged with the franchise, as opposed to other episodic procedurals. With decades of history behind the various characters, their interactions typically feel more compelling. As it continues introducing new characters, the Law and Order franchise has also brought back beloved figures, including Jack McCoy (Sam Waterston), which helped reinvigorate the franchise. Meanwhile, the potential coupling of fan favorite pair Stabler and Benson (Hargitay) seems more possible than ever. The future of Law and Order seems to be mired in drama and love, which is a great sign.
More: The Law & Order Revival Is Successful Because Of Jack McCoy
Source: Ice T/Twitter