Before we begin, I should mention that I did not see That '70s Show when it first premiered on Fox in August 1998, mostly because I was five months old at the time. The series had a pretty successful run, hitting 200 episodes and four specials over the course of eight seasons. A streaming run on Netflix and (as of 2020) syndication helped give the show a boost in popularity, which is how I ended up watching it. The point is that That '70s Show, a series made originally in the late 90s but set in the 70s, actually managed to make its story timeless enough that it's still enjoyed by new audiences today. So you can imagine the pressure on its sequel series, That '90s Show. With any period show, especially one set in a decade that's rather popular these days, it can be a lot of fun to dig around for Easter eggs and references. And there's plenty there for the 90s aficionado, even an episode that's clearly the result of an extensive Beverly Hills 90210 rewatch. But even without the period references or the fashion choices, That '90s Show is a genuinely fun sitcom to watch.
The summer is just beginning and the Formans, Kitty (Debra Jo Rupp) and Red (Kurtwood Smith), are preparing to welcome their son Eric (Topher Grace), their daughter-in-law Donna (Laura Prepon), and granddaughter Leia (Callie Haverda) for a Fourth of July celebration. Yes, Eric named his daughter after a Star Wars character and has even managed to build an academic career in his very specific area of expertise. Kitty is extremely excited to have a kid at home again because she misses having Eric and the gang around (Red does not). After Leia meets her new next-door neighbor Gwen (Ashley Aufderheide) and the rest of the kids of Point Place, she decides to spend the summer with her grandparents. Instead of going to space camp. Which is what her dad wanted her to do. Seriously, Forman?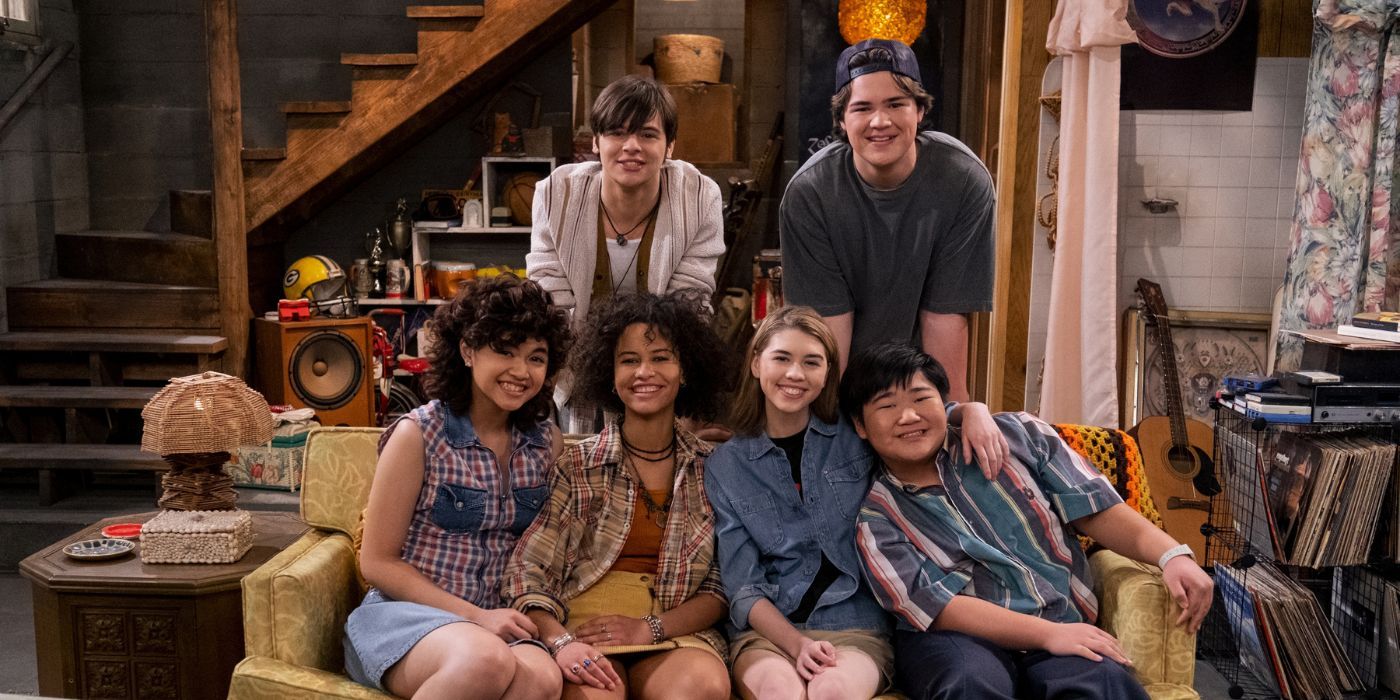 Related:Mila Kunis Recounts the 'That '90s Show' Scene That Made Her Incredibly Nervous
This brings us to the new gang. Gwen is the first and best new friend that Leia makes in Point Place, and she is a very cool addition to the story. She's the resident badass, queen of the outcasts, semi-dedicated Riot Grrrl, and a truly loyal friend, even when Leia gets into some rather questionable situations and people. Then there's her kind-of dumbass older half-brother Nate (Maxwell Acee Donovan), who is best friends with another 70s Show legacy, Mace Coronel as Jay Kelso, son of Jackie (Mila Kunis) and Michael (Ashton Kutcher) of the Point Place Kelsos. Nate's girlfriend Nikki (Sam Morelos), also part of the group, is usually seen on his arm but is actually quite an independent and determined young woman. (She's also way less annoying than her closest 70s Show equivalent, Jackie.) Rounding out the kids in the basement is Ozzie (Reyn Doi), a snarky and intelligent kid who's mostly-openly gay. Kitty and Red are still the heart and soul of the series and still getting up to their own misadventures, this time with a new neighbor who's around all the time, Gwen and Nate's mom Sherry (Andrea Anders).
When we first meet her, Leia is a sheltered and very dorky kid. She's smart like Donna, but also a dumbass like Eric, so it's initially quite overwhelming for her to have her own group of friends. But with their help and some time with her dad's old "stash," Leia eventually learns to loosen up and enjoy life. Leia and Gwen have one of the best friendships in the franchise, with a real ride-or-die energy that they seal with getting their own moment on top of the water tower.
The new series brings back many of the original's hallmarks and archetypes. Gwen is a lot like Hyde; Nate and Jay are basically both Kelso; Nikki (as we mentioned) is similar to Jackie, and Ozzie fulfills more or less the same function as Fez (Wilmer Valderrama). There are also more smoky basement circles, groovy scene transitions, and we still don't know where Fez is from. But on the whole, That '90s Show is definitely an upgrade, and not just because Fez is presented so much better in this one. He's now a successful stylist and a local celebrity with a much more confident personality, certainly a better take than the original series where his characterization was… let's just say of its time.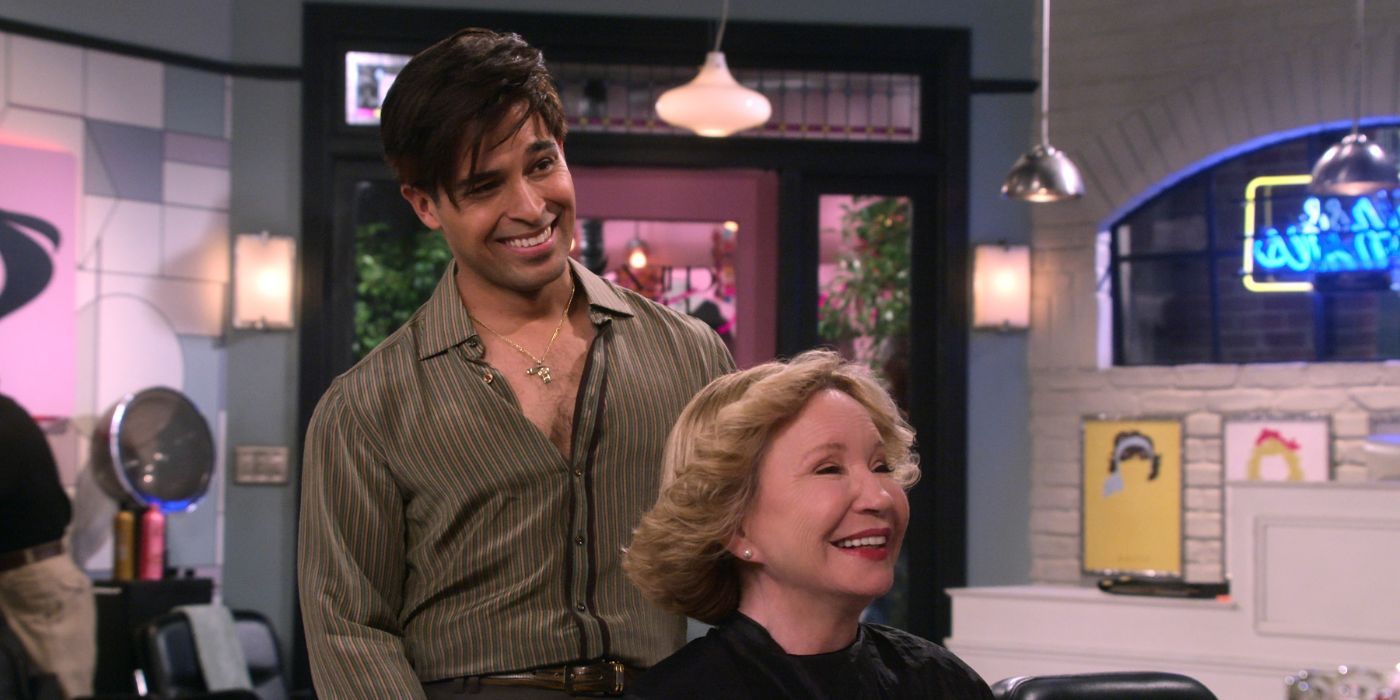 That '90s Show Season 1 is arguably better than the first season of That '70s Show, with good execution, engaging plotlines, and plenty of jokes that land even without the live studio audience — but it never forgets that it is a continuation of the original story, with a host of references, cameos, and guest appearances from iconic 70s Show stars. However, even while standing firmly in the original's shadow, the new show's writing and narrative are clearly tailored toward audiences both new and old — and also toward audiences who re-discovered That '70s Show in their early twenties with their own crazy gang of friends and are now looking forward to plenty more misadventures with the new kids.
Yep, can't deny it — Netflix is probably going to have to renew this one, because we could all easily watch a hundred more episodes of this stuff. That '90s Show really does manage to pay tribute to its predecessor, give us a fun snapshot of a beloved decade, and still present the audience with endearing characters whose own stories are just as interesting and funny as their previous generation's.
Rating: B+
All ten episodes of That '90s Show are releasing on Netflix on January 19 — and if binging that gets you in the mood to watch That '70s Show again, its eight seasons are now available for streaming on Peacock.