Kody Brown has 18 children thanks to his four past and current spouses, and although that should mean the Sister Wives star is never lonely, Kody doesn't have a great relationship with most of his children. Although many polygamists are motivated to pursue plural marriages to have a slew of children rather than a large number of wives, Kody hasn't had success in forging substantial connections with all of his kids. From his disproportionate affection for Robyn Brown's children to the neglect Janelle Brown's kids have confessed to experiencing, it seems most of Kody's children don't want a relationship with him.
Kody's dysfunctional relationships with his wives have made up most of the Brown clan's conflict throughout the polygamists' decade-span run starring in Sister Wives. Ever since the polygamist welcomed Robyn into his plural marriage in 2010, Kody struggled to share his affection equally and ended up snubbing his first trio of sister wives from any attention. While it's devastating that Kody wasn't able to maintain healthy relationships with Meri, Janelle, and Christine Brown, the patriarch has also been criticized for failing to nurture durable connections with all of his 18 children.
Related: Sister Wives: Why Fans Think Kody Brown's COVID Rules Were So Strict
Kody Brown's Covid-19 Protocol Pushed His Kids Away
Unfortunately, the Brown family was pushed to the brink of collapse in Sister Wives season 16. In an alleged effort to protect Kody's Sister Wives family from COVID-19, the patriarch came up with a controversial pandemic protocol. While it was wise for the Browns to avoid COVID-19, Sister Wives fans on Reddit, and Kody's family members, have criticized the patriarch's rules for being too strict and harmful to his relationships with his relatives. Although he promised it was all in the name of the Brown clan's health and safety, Kody spent almost all of the season quarantining with Robyn and her kids. The patriarch rarely visited his other wives and children, which is just an illustration of how disconnected Kody is from most of his kids. One Reddit user said in a thread started by u/2keepitreal, "[Kody's relationships] with a majority of the older kids will have soured after how he handled covid."
The Brown Children Are Unlikely To Change Their Minds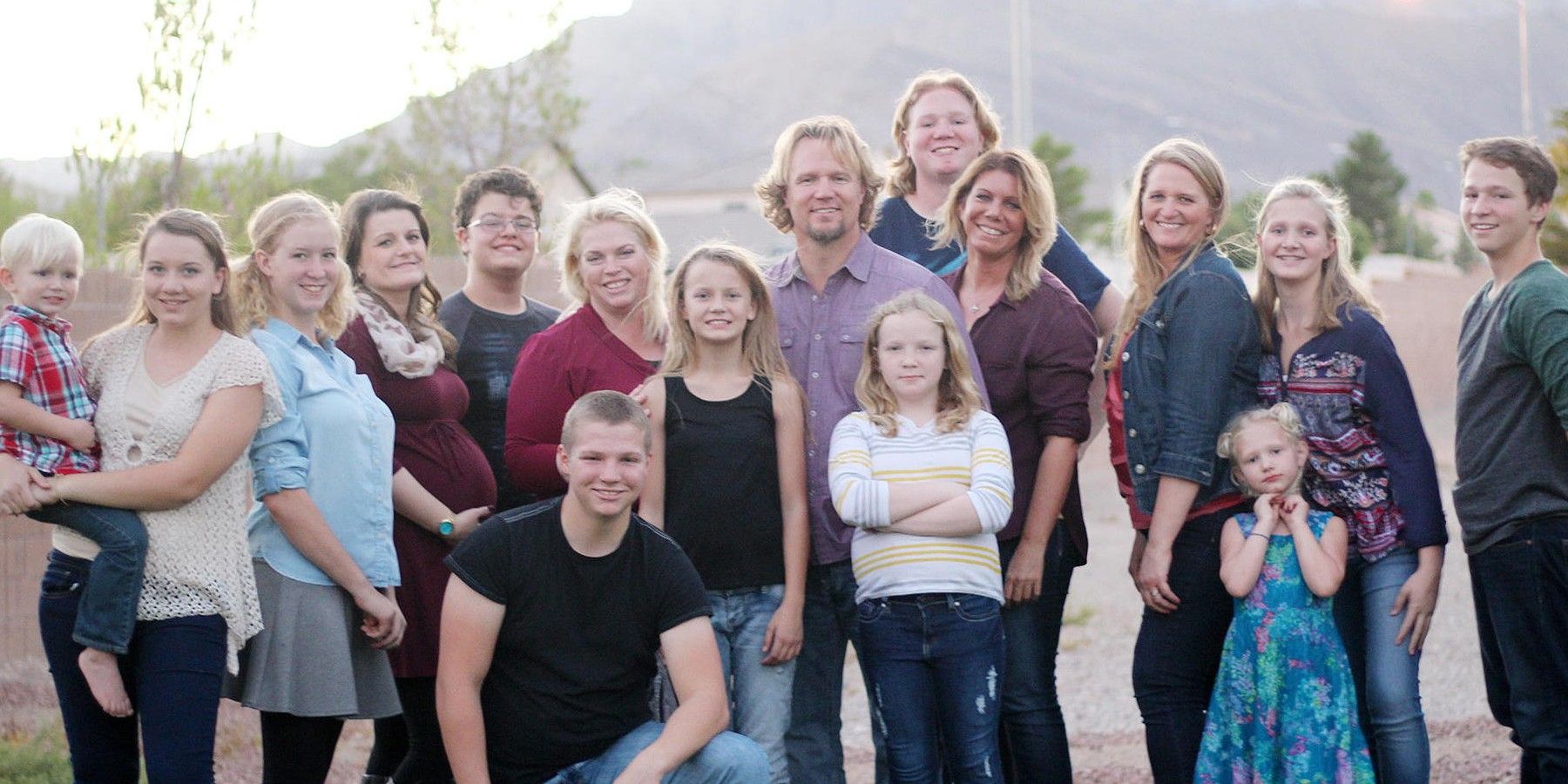 Sadly, its clear a majority of his kids don't want a relationship with him because Kody has demonstrated a stronger interest in Robyn's five kids. In Sister Wives season 16, Kody's connections with Janelle's sons, Gabe and Garrison Brown, grew tense as they disagreed about the patriarch's restrictive COVID protocol. Additionally, Christine's son, Paedon Brown, has taken to TikTok to mock his father and Robyn since his mother left Kody and their plural marriage. Since Kody seemingly cares more about Robyn's children, the other Brown kids have decided to put all of their affection into their relationships with their mothers. Another fan explained, "[Kody's] kids don't want to have anything to do with his drama anymore, they are happy… spending time with their respective mothers." Kody's kids with Meri, Janelle, and Christine, have learned that they're less disappointed when they expect less from their father.
Kody prides himself on being the leader of the extensive Brown clan. However, based on his divisive COVID rules, his kids' allegiances to their mothers, and Meri and Janelle leaving Kody as well, most of his kids have no reason to have a relationship with him. Unfortunately, Sister Wives star Kody chose quantity over quality when it came to having relationships with his children.
More: Sister Wives: Why Fans Think Kody's Plural Marriage Is Like A Cult
Source: u/2keepitreal/Reddit