Ant-Man and the Wasp: Quantumania star Evangeline Lilly details Hope van Dyne's evolution over the years. Known for her roles in Lost and The Hobbit trilogy, Lilly made her Marvel Cinematic Universe debut as Hope van Dyne, the daughter of Hank Pym and Janet van Dyne, in 2015's Ant-Man and slowly evolved into a hero throughout the film. After being handed down a similar suit and the Wasp mantle from her mother, Lilly returned as one of the titular heroes alongside Paul Rudd's Scott Lang in 2018's Ant-Man and the Wasp and later, Avengers: Endgame.
Now, Evangeline Lilly is gearing up for her return in Ant-Man and the Wasp: Quantumania, which is expected to reinvent Hope van Dyne once again.
During a recent interview with Fandango, Lilly explained how Hope has evolved since the first Ant-Man movie and what to expect from the character's closest relationships in the upcoming MCU threequel. Read what she said below:
"Well, she's a completely different person than when we first met her in the first Ant-Man film. At that time she was closed, she was cold, she was very isolated; she'd had her heart broken at a very young age, and had just remained a bit of a fortress ever since then. And in the journey that she's gone on in these films, she has really allowed the ice around her heart to melt, as she has repaired her relationship with her father; as she has brought her mother back from the Quantum Realm; as she has fallen in love – and then, also, as she has sort of taken on this mantle of stepmother to Cassie [Lang]. So now her life is the polar opposite of where it was when we first met her. Her life is full of intimacy and relationship, and she also has all the success she ever dreamed of and the super-suit. I mean, nothing can touch her at this point, she's like on top of the world."
Related: Ant-Man 3 Is Finally Delivering On Michelle Pfeiffer's Wasp Casting
How Will Quantumania Explore Hope's Close Relationships?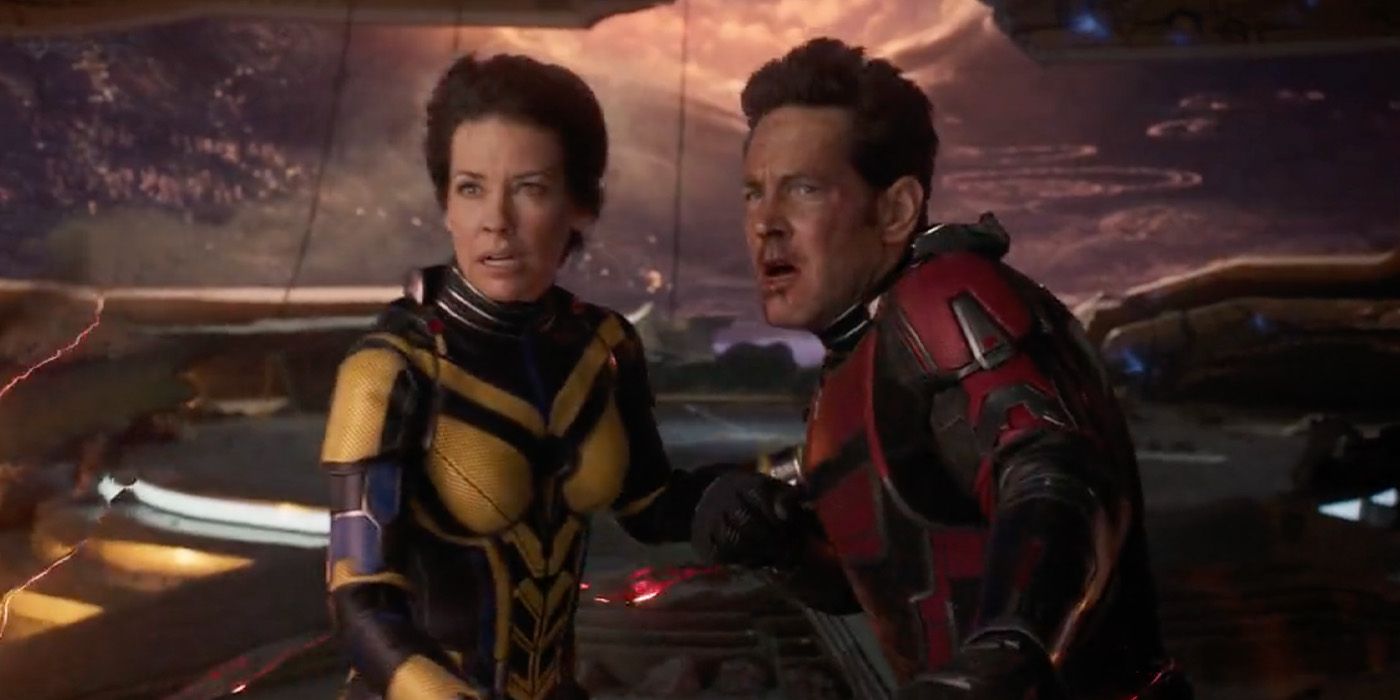 As Evangeline Lilly explains, Hope van Dyne has evolved very much since her first MCU appearance in Ant-Man, in which she was a much colder and emotionally-guarded character who, as a senior board member of Pym Technologies, helps Darren Cross take over the company. This can be attributed to the significant grief she suffered as a result of losing her mother at a young age, which made her resent her father, Hank Pym, who is played by Michael Douglas. Since then, Hope has restored many of these fractured relationships and fostered new ones that have forced her to change drastically as a person.
Hope's transformation began in earnest when she repaired her relationship with her father. Her mother, Janet van Dyne (played by Michelle Pfeiffer), has also been brought back from the Quantum Realm, reuniting the family once again. This is not to mention that Hope has fallen in love with Scott Lang and, in Ant-Man and the Wasp: Quantumania, becomes a de facto stepmother to his daughter, Cassie Lang, now played by Kathryn Newton.
As Lilly says, Hope is now the polar opposite of when audiences first met her and is on top of the world. Unfortunately, the only place for her to go is down to the Quantum Realm, literally. There, Scott, Hope, Hank, Janet, and Cassie cross paths with Kang the Conqueror (Jonathan Majors), and there have been numerous hints that Kang could kill Scott, a relationship that, if Hope loses, will have a significant impact on her character. Only time will tell what Ant-Man and the Wasp: Quantumania has in store for Hope's close relationships when the MCU movie releases in theaters on February 17.
More: Why There Are Multiple Ant-Men In Quantumania
Source: Fandango