Netflix has set a release date for Pain Hustlers, an upcoming drama starring Emily Blunt (A Quiet Place) and Chris Evans (The Grey Man). The film is based on the best-selling book The Hard Sell: Crime and Punishment at an Opioid Startup by journalist Evan Hughes. The film arrives this October.
In 2008, Hughes wrote a successful article for The New York Times Magazine about Insys Therapeutics, a now-bankrupted pharmaceutical company whose only product was a highly addictive painkiller. After the buzz his article received, Hughes expanded his initial research into a book that chronicles the illegal, dangerous, and unethical strategies Insys Therapeutics adopted while trying to push its drugs into Americans' mouths. It's an unnerving story that shows the reaches of the pharmaceutical industry and how a few greedy men can damage the lives of millions of people in America.
Hughes's incredible investigation is now being turned into a movie by Netflix. And while information about the film is scarce at the moment, it seems like Blunt will play the leading role of a working woman who gets inadvertently involved with a scheming pharmaceutical start-up. By giving the story a face the audience can cheer for, Pain Hustlers might help spread Hughes' remarkable journalistic work to a bigger public, turning the drama into a great addition to 2023's slate.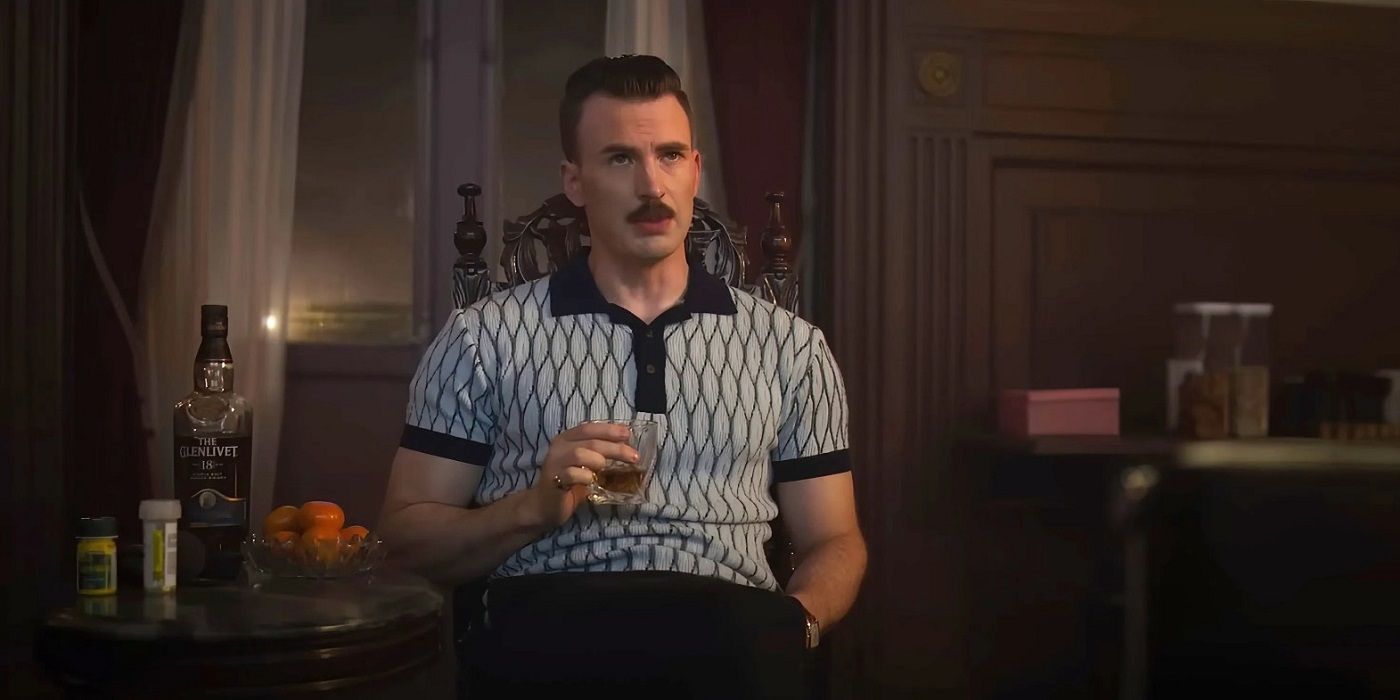 RELATED: Netflix's 2023 Lineup of Korean Films and TV Shows Features 'Sweet Home' and 'The Glory'
Who's Involved with Pain Hustlers?
Besides Blunt and Evans, Pain Hustlers' star-studded cast includes Academy Award nominee Andy Garcia (The Godfather III, Dead Again), two-time Emmy winner Catherine O'Hara (Schitt's Creek), Chloe Coleman (My Spy), Jay Duplass (The Chair), and Brian d'Arcy James (13 Reasons Why).
The movie is directed by David Yates, who's mostly known for his work in the Harry Potter franchise. Yates joined the Hogwarts universe in 2007's Harry Potter and the Order of the Phoenix and has directed every movie in the franchise ever since, including the Fantastic Beast ones. His only work outside the Harry Potter universe since 2007 was with 2016's The Legend of Tarzan, which means Pain Hustlers represents a curious change of pace for his career. Pain Hustlers' screenplay is signed by Wells Tower and is the writer's first work with film.
Pain Hustlers comes to Netflix this October 27. Check out the movie's synopsis below.
Upon losing her job, a blue-collar woman struggling to raise her daughter takes a job at a failing pharmaceutical start-up, only to get involved in a dangerous racketeering scheme.
Check out our interviews with Evans and Ana de Armas for The Gray Man, the star's latest Netflix movie.