After years of anticipation, the epic conclusion to the Guardians of the Galaxy trilogy is now only a few months away. As director James Gunn departs from Marvel Studios following the release of the upcoming entry, he has revealed via an exclusive interview with Empire Magazine that the film's cast may reunite with him one day with his new role at DC Studios.
"This cast are like my family," Gunn said in his exclusive interview with Empire Magazine. "I cannot tell you how close I am to Chris Pratt and Pom [Klementieff] and Dave [Bautista] and Zoe [Saldaña] and Karen [Gillan]. But I also know I will work again with all those people individually again," he added. "Probably at my other job." While he didn't offer any additional insight into his comments, opening up to the possibility of casting popular actors from the Marvel Cinematic Universe as DC characters does offer plenty of room for speculation and fan casting.
Gunn previously directed The Suicide Squad for DC, which received a positive response from critics in contrast to its predecessor, alongside Peacemaker, a television spinoff starring John Cena as the titular character. Following his newfound success at the studio, Gunn recently became co-Chairman and co-CEO of DC studios and is already making seismic shifts to the future of DC's cinematic slate. Despite some pushback from fans against his decision to recast Henry Cavil as Superman, Gunn has already teased several significant announcements that are already on the way, such as a new Superman film that he is writing alongside an untitled DC show. With Gunn at the helm of DC's future following his positive track record, there's much for fans to look forward to for the franchise's future.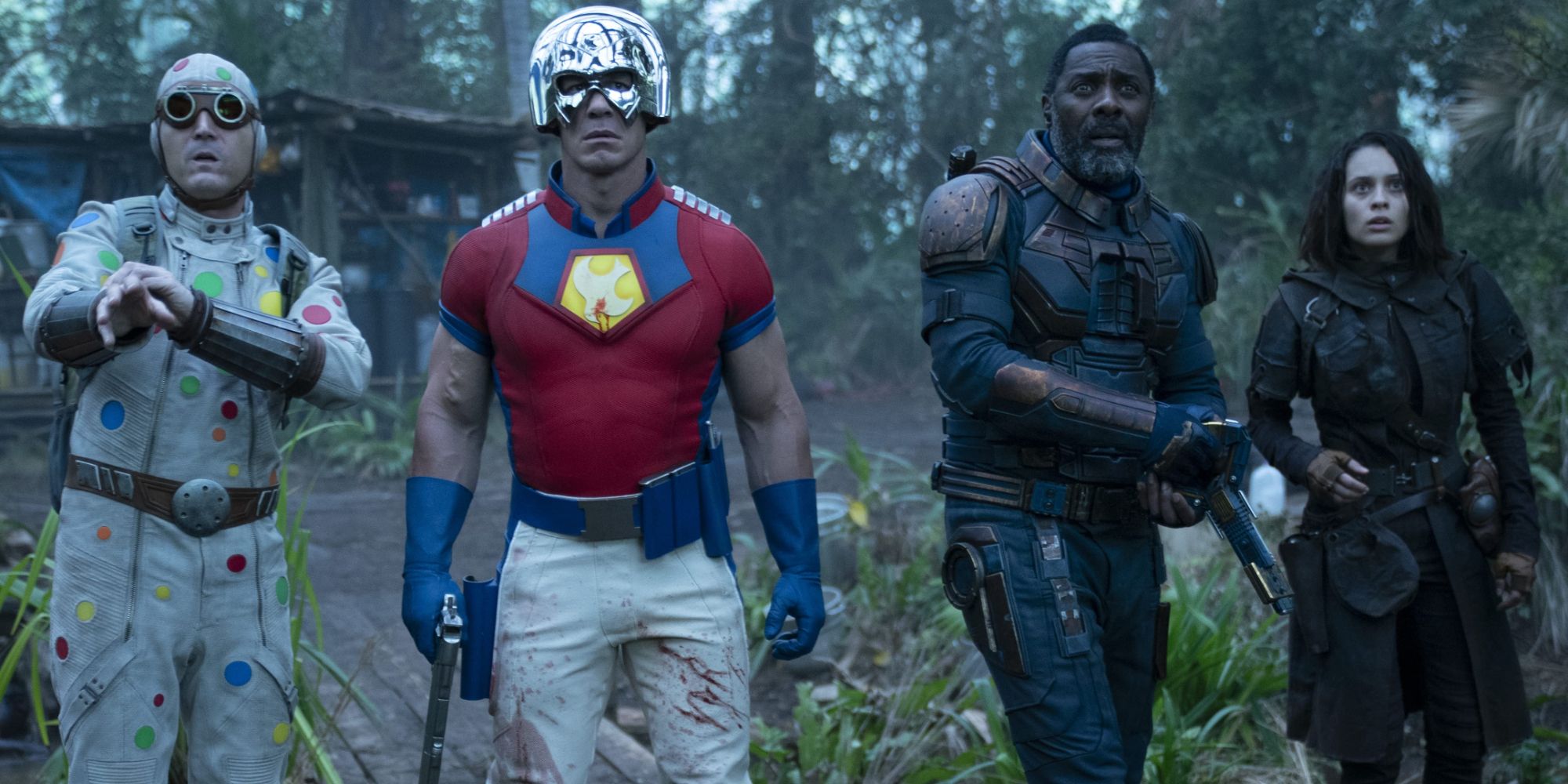 RELATED: Adam Warlock Suits Up in New 'Guardians of the Galaxy Vol. 3' Image
As Guardians of the Galaxy Vol. 3 marks Gunn's final entry into the Marvel Cinematic Universe, the director has also confirmed the film will be the last outing of the current team of heroes. Bautista, who plays Drax, confirmed this, stating the next installment will be his last time playing the character. "I'm so grateful for Drax. I love him. But there's a relief [that it's over]. It wasn't all pleasant. It was hard playing that role. The makeup process was beating me down. And I just don't know if I want Drax to be my legacy – it's a silly performance, and I want to do more dramatic stuff," the actor said in an interview with GQ. With the newest film serving as the final installment, fans can finally witness the bookend of an era that began in 2014.
Following the release of the latest Guardians of the Galaxy installment, Marvel Studios will continue its Phase Five plan in July with The Marvels, which will team up Carol Danvers (Brie Larson), Kamala Khan (Iman Vellani), and Monica Rambeau (Teyonah Parris) in a new cosmic adventure for the titular heroes. Other upcoming theatrical films from the MCU include Captain America: New World Order in May 2024, alongside Thunderbolts and Blade in July and September of that year as well.
Guardians of the Galaxy Vol. 3 will be released exclusively in theaters on May 5. Check out the official trailer for the upcoming Marvel film below.