The sixth week of Season of the Seraph in Destiny 2 has introduced further steps in the More Than a Weapon storyline. Additionally, players can begin the Should You Choose To Accept It, Part 3 quest and earn the third Catalyst for Revision Zero. Similar to last week, there are only a few more steps for More Than a Weapon​. However, there are some exciting developments for Guardians to discover in the story.
As usual, players can begin by speaking to Rasputin at the Exo Frame in the H.E.L.M. He reaffirms his resolution to protect humanity and take control of the Warmind to eliminate Xivu Arath's forces. Rasputin requires that Guardians, once again, retrieve more submind data from locked Seraph Chests. Launch a Heist Battleground playlist after obtaining 500 Seraph Key Codes. Ritual activities in Destiny 2 are the best method for accumulating this seasonal currency.
Related: Destiny 2: How To Earn The Wanted Title
Destiny 2: Completing More Than A Weapon Week 6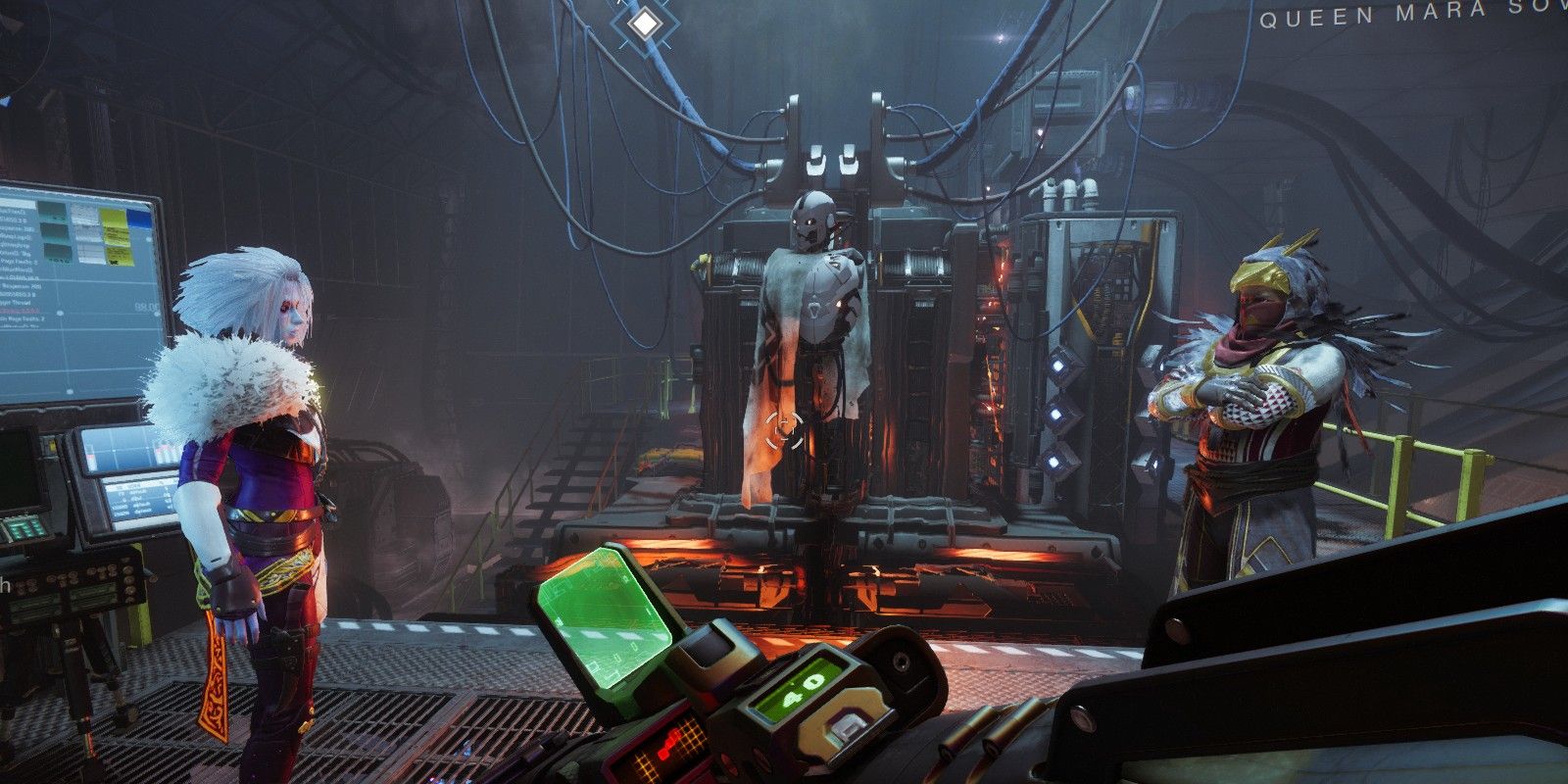 Guardians can earn additional rewards from Heist Battlegrounds if they have unlocked the "Heisted Deepsight" upgrade at the Exo Frame. This guarantees that a random Deepsight gun drops once a week from opening the locked Seraph Chest in this playlist. Once the submind data is collected, players are instructed to return to the H.E.L.M. There; they will witness a discussion between Mara Sov, Osiris, and Rasputin. This results in an emergency meeting of the Vanguard.
Guardians must attend this council in Zavala's office back in The Tower. Zavala, Caiatl, Mara Sov, Mithrax, and Ana Bray discuss the importance of the Warmind in the war against Xivu Arath. They ultimately decide to continue restoring Rasputin and take control of the weapon away from the enemy. Week six of More Than a Weapon in Destiny 2 ends with Guardians traveling to the H.E.L.M. to speak to Rasputin at the Exo Frame. He mentions that he has always used force to fight Xivu Arath and other enemies of humanity. Now he is being asked to protect without destruction. Rasputin sends Guardians away until he can think of a solution, instructing players to continue following the orders of the Vanguard.
There is only one more week left in the More Than a Weapon questline. Guardians will also be able to earn the final Catalyst for the Revision Zero Exotic Pulse Rifle. So while the story may be ending, there is over a month left in Season of the Seraph. Guardians have plenty of time to obtain the special weapons and armor offered in Destiny 2.
More: Destiny 2: How To Get The Retrofit Escapade Machine Gun (& God Roll)
Source: Youtube/Destiny 2
Original Release Date:

2017-09-08

Genre:

Sci-Fi, Action

ESRB:

M