Director Christopher Landon is returning to the director's chair with a new genre in mind with the release of We Have A Ghost, an upcoming comedy starring David Harbour (Stranger Things) and Anthony Mackie (Falcon and the Winter Soldier). Via an exclusive from Empire Magazine, a new image of the film has been revealed, which features the stars of the movie in what appears to be a potentially heartwarming story.
The image features Mackie's character talking to a child as a friendly-looking ghost, played by Harbour, smiling right behind him. While the image itself doesn't add any additional information about the plot of the upcoming movie, it does tease a fun and lighthearted outing from a director best known for R-rated slasher movies. The newest film from Netflix's growing catalog will be inspired by "Ernest," a published story from Vice, and centers on a boy who, after moving to a new house, befriends a ghost nicknamed Ernest (Harbour), who is unable to speak or remember his old life.
"[David and I] talked about how underneath all of the sadness and memory loss, there were still the seeds of a man who was really loving, a little mischievous, and wily," Landon said in an exclusive interview with Empire Magazine. "I liked this idea that Ernest was this beat-down, tax-accountant-looking kind of guy." With an intriguing premise helmed by a talented filmmaker, We Have A Ghost could offer audiences a fun and potentially emotionally engaging experience when it officially debuts on Netflix next month.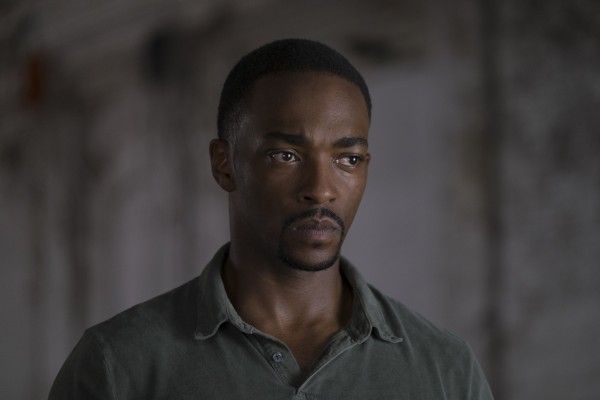 RELATED: Adam Warlock Suits Up in New 'Guardians of the Galaxy Vol. 3' Image
Landon is best known for directing hit slasher comedies such as Happy Death Day, its followup Happy Death Day 2U, and Freaky, all of which were well-received by critics and audiences. With a career leaning toward a more adult-oriented audience, We Have A Ghost signals a genre shift for the director, with a focus on drama, wrapped up in an emotionally poignant story. "I really wanted to flex certain muscles that I felt like I had, but I hadn't been able to use yet," Landon said about the change in genre from his previous works. "One of those being this big, sweeping, emotional story that really pays off at the end."
We Have A Ghost will start streaming exclusively on Netflix on February 24. Check out the official image below: