Marvel has released a new image for the third installment of the Guardians of The Galaxy franchise. The new image shows Adam Warlock (Will Poulter), a genetically engineered character with a rich a complex background in the comics.
After the post-credits scene in Thor: The Dark World revealed a cocoon, fans have been waiting for the arrival of Adam Warlock to appear in the Marvel Cinematic Universe. However, Warlock's story in the movie will be entirely different from the comics. In the comics, Ayesha is the female version of Warlock, but in the movie Warlock is created by Ayesha, Sovereign leader and High Priestess of a genetically engineered alien race known as Sovereign, to destroy the Guardians. As the previously released trailer shows, it seems as though Poulter's portrayal of Warlock is coming to do exactly that.
In an interview with Empire, James Gunn described Warlock as a baby. Gunn noted that Warlock is not a good guy in the movie, adding that his character is more complicated than being good or bad. "[H]e's definitely not a good guy. What we're seeing is the infant form of Warlock, newly out of the cocoon, and he does not understand life very well. He's basically a baby." If Gunn means a baby that punches the life out of heroes, then he is spot on. Judging from Poulter's physique in the recently released image, he is going to be one intimidating baby.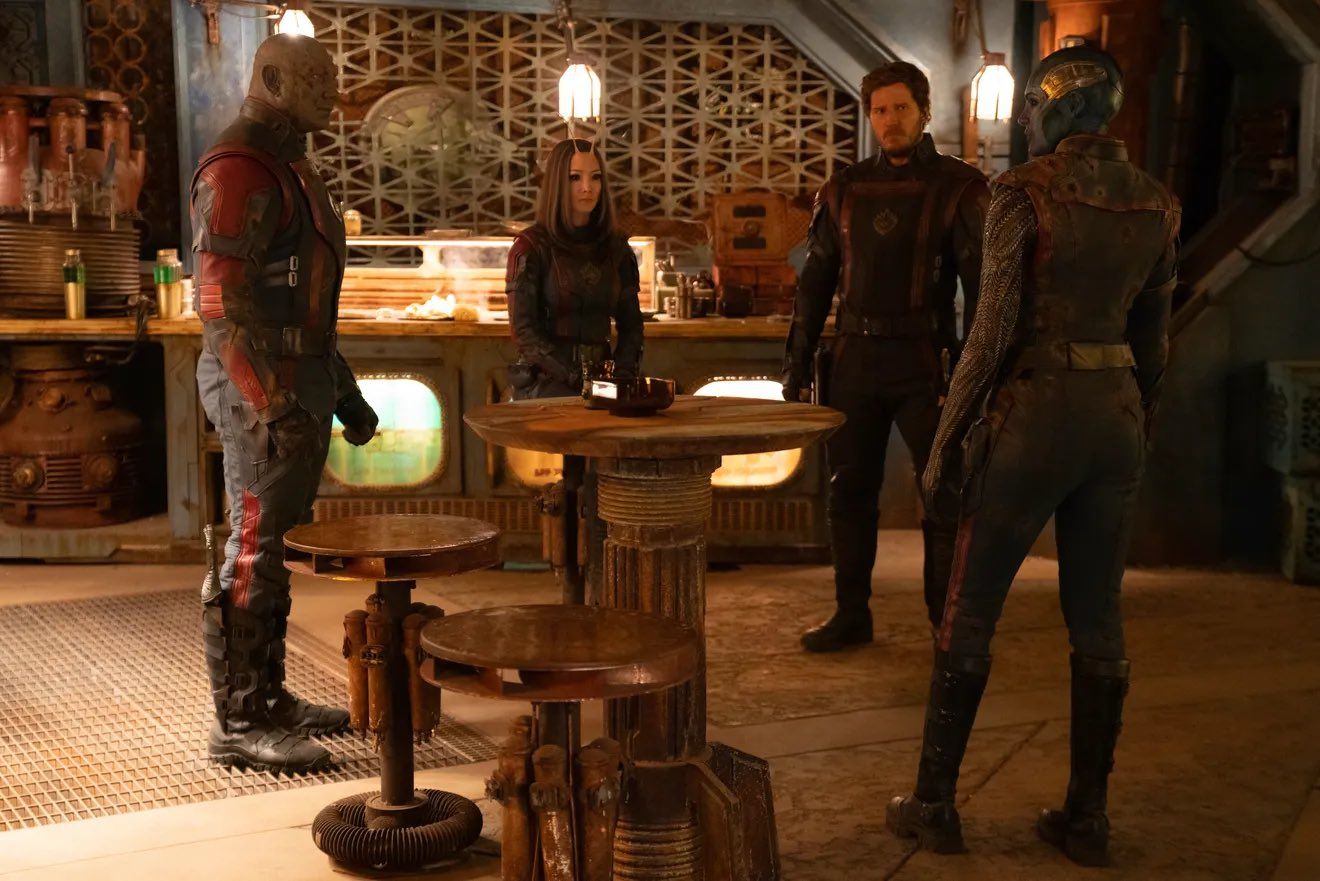 RELATED: New 'Guardians of the Galaxy Vol. 3' Image Teases the Team's New Suits
Gunn also addressed why he chose Poulter to play Warlock. The director explained that he wanted somebody who was youthful and could balance drama and comedy in equal measure
"I wanted somebody who was youthful, and I wanted the person who had the dramatic chops and the comedic chops, not only for this movie but for what Marvel will use Adam Warlock for in the future. He could become this really important character."
Poulter, who is best known for his roles in Midsommar, The Maze Runner films, and We're the Millers, revealed that he is a fan of the Guardians of the Galaxy franchise and was excited to have his introduction to the Marvel Cinematic Universe come via the Guardians of the Galaxy franchise.
Guardians of the Galaxy Vol. 3 stars Chris Pratt, Zoe Saldana, Vin Diesel, Dave Bautista, Karen Gillan, Bradley Cooper, and Sean Gunn. Volume 3 is part of the Marvel Phase 5 as it is slated to premiere on May 5, 2023. Check out the new image below: