Cy_Borg is a TTRPG from Free League Publishing that uses Mörk Borg rules to complement a cyberpunk roleplaying experience. As a sci-fi spinoff of Mörk Borg, Cy_Borg works well as a supplement or completely on its own. Available now, the book includes character creation tools, facts about its dystopian and futuristic world, info on the various factions that litter its city, and a short starter adventure – Lucky Flight Takedown – that can be fairly easy to complete in a single session.
Cy_Borg uses the Mörk Borg tabletop RPG's rules, which can be gotten for free online (thanks to the official Bare Bones Edition) or purchased separately. From the get-go, players are introduced to a grungy world full of seedy corporations, a government that can't be trusted, and citizens who are as deranged as they are dangerous. This means the player characters themselves are often violent, unhinged characters themselves – which can open the door for all kinds of roleplaying possibilities.
Related: The One Ring, Alien, & Other Free League RPGs You Should Check Out
In terms of character creation, Cy_Borg offers a variety of classes of hackers, hitmen, and "cyberslashers." It's a quick process that mostly relies on random rolls of the dice to figure out anything from weapons carried to debt owed. Health tends to stay low, and players will probably die (a lot) – but that's all part of the fun and lends itself to the brutal cyberpunk setting of the game. A Trauma Team can be called in to save the day, but even that can come down to chance and relies on characters having the necessary creds to spend.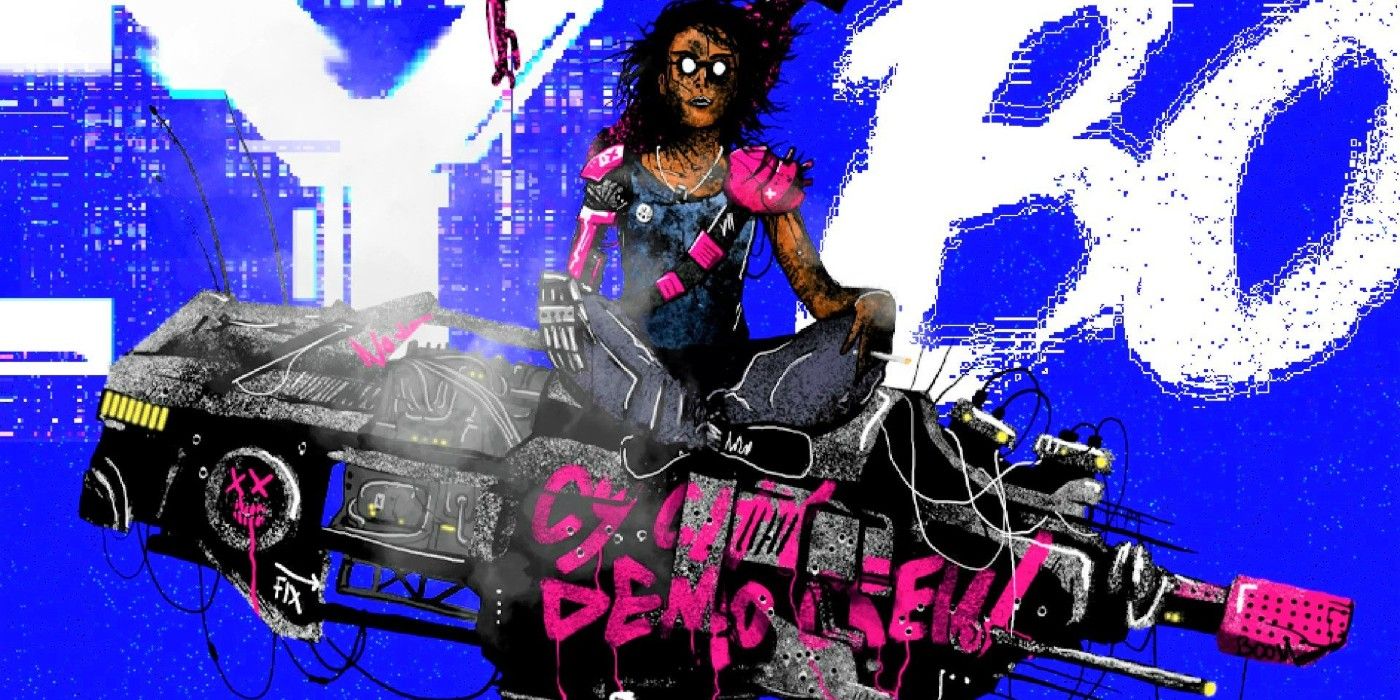 Lucky Flight Takedown, which serves as an introduction to the game and was played for the purpose of this review, takes players through a casino full of gamblers and guards. After being given their mission by a somewhat shady individual, the characters are free to head into the casino in order to complete their objective. Because of characters' low health, strategizing is important and encourages teamwork. The adventure took around 5 hours to complete with four players, but it can also serve as the start of a much larger campaign.
The Cy_Borg book is full of cyberpunk artwork that still looks and feels like Mörk Borg – in many ways, it looks like a rock n' roll zine from the '80s. Maps aid in world-building beyond the starter mission, and GMs have the freedom to be as forgiving (or not) as they want to be. There's a dark sense of humor running under Cy_Borg, and that's part of the reason why it's so enjoyable – even in this violent world there are fun moments of chaos. Cy_Borg is easy to learn and is easily one of the best cyberpunk roleplaying games to release in recent memory – TTRPG fans should definitely pick it up.
More: Mecha Tabletop Games To Try While Waiting For Armored Core 6
Screen Rant was provided with a copy of Cy_Borg for the purpose of this review.