After the first film's rave success, Amber Midthunder has confirmed Prey 2 talks are underway. Midthunder led the cast of the Predator prequel movie as Naru, a fierce female warrior of a Comanche tribe living in the Great Plains in the early 1700s, eager to prove herself a worthy hunter alongside her brother and fellow tribesman. When a threat of extraterrestrial proportions begins terrorizing her and her tribe, Naru will rise up and show her worth. Directed by Dan Trachtenberg on a story he developed with screenwriter Patrick Aison, Prey scored rave reviews from critics and audiences alike, with many calling it the best Predator film since the original and calling for a proper sequel centered on Naru.
In a recent interview with Variety, Amber Midthunder was asked about any progress being made on a potential Prey 2.
Though noting that she can't make an official "announcement" regarding the sequel, the Predator prequel star did tease that talks are underway for another chapter in the franchise. Midthunder went on to express her hopes, as seen above and below, to continue Naru's journey in a Prey 2 and sharing her love of working on the first film:
I don't have a date for you. This is not an announcement, but I'm not saying it is not. We talk all the time about a lot of things and that's probably one. I'm ready. I loved that experience. I love that movie. And I would be happy to, you know, see where else we can take it.
Related: Prey 2 Tease Confirms The Best Way To Make A Lot More Predator Movies
Why Prey 2 Will Likely Happen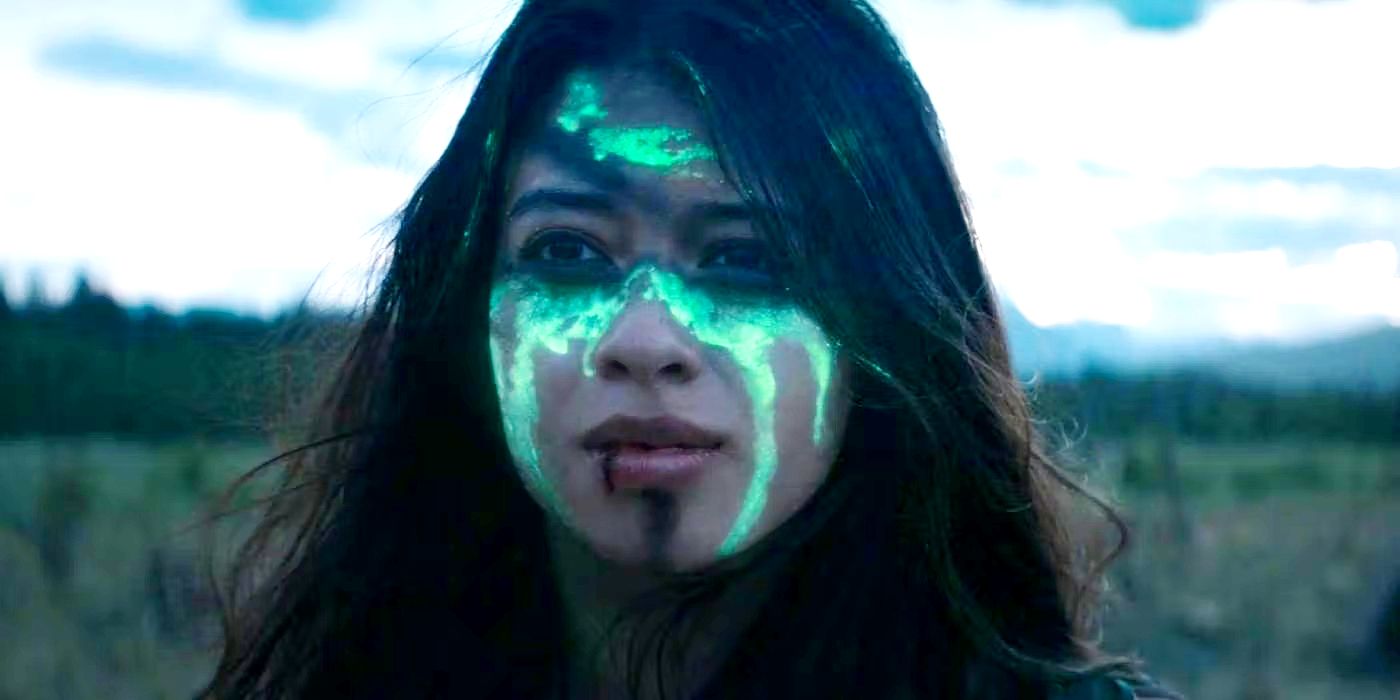 Even prior to the film's release, Trachtenberg had felt pretty confident about his own future in the Predator franchise, confirming he had been in talks with 20th Century Studios to help develop further installments after Prey that would be different from both his film and its predecessors. Midthunder's prior comments about a potential Prey 2 had her note she was in the dark about any potential plans for the future, making for her latest tease that talks are indeed happening for a sequel a hopeful one for those who fell in love with the Predator prequel. The biggest sign of promise for the film, however, is its stunning performance with just its streaming release.
Having hit Hulu in August 2022, not only did Prey garner rave reviews for Trachtenberg's direction, Indigenous representation, action, and Midthunder's performance, but it quickly became the most-watched premiere of any film or show on the streaming platform in the US. Prey would even go on to become the most-watched movie in the United States in its opening weekend and would dominate the streaming charts on Star and Star+ in international markets. Though it's unclear whether the film's viewership numbers sustained for the rest of the year, Prey's strong debut out of the gate does indicate that audience interest was there.
More than whether the sequel will get produced, however, is the question of whether 20th Century Studios and Disney will take a shot at releasing the potential Prey 2 on the big screen. The former has indicated they are aiming to produce at least 10 films a year for a Hulu release, which could make sense following the underperformance of 2018's The Predator, however with the first Prey proving to be a refreshing return to the formula that made the original Predator movie a success and had many calling for it to be shown on the big screen, it will be interesting to see if 20th Century changes tactics. While audiences await word on the potential sequel's greenlight, they can revisit the first Prey streaming on Hulu, the first two Predator movies on HBO Max and Predators on Prime Video.
Next: After Prey, Predator Never Needs To Return To Modern DaySource: Variety