A new piece of Superman fan art imagines John Boyega as the DC Universe's version of Val Zod. Created by Tom Taylor, Nicola Scott and Robson Rocha, Val Zod first made his comic book debut in the New 52's Earth 2 comic series in 2014. One of the last Kryptonians of his universe, Val Zod was the second person to assume the mantle of Superman after Earth 2's version of Kal-El died attempting to prevent an invasion from Apokolips. In July last year, news broke that Creed's Michael B. Jordan was developing his own Val Zod limited series for HBO Max, prior to James Gunn and Peter Safran assuming the reins of the freshly reminted DC Studios.
Now a new piece of fan art from digital artist Subi Özil has put forward another contender to assume the role as the DCU's version Val Zod, namely Star Wars star John Boyega.
Showing Boyega's Superman majestically taking the skies, the image depicts the actor in Val Zod's trademark silver and blue costume. Meanwhile, his suit proudly displays the S symbol for the House of El, as once worn by his predecessor.
Related: Who Is Val-Zod? Black Superman Origins & Powers Explained
What's Happening With Michael B. Jordan's Val Zod Series?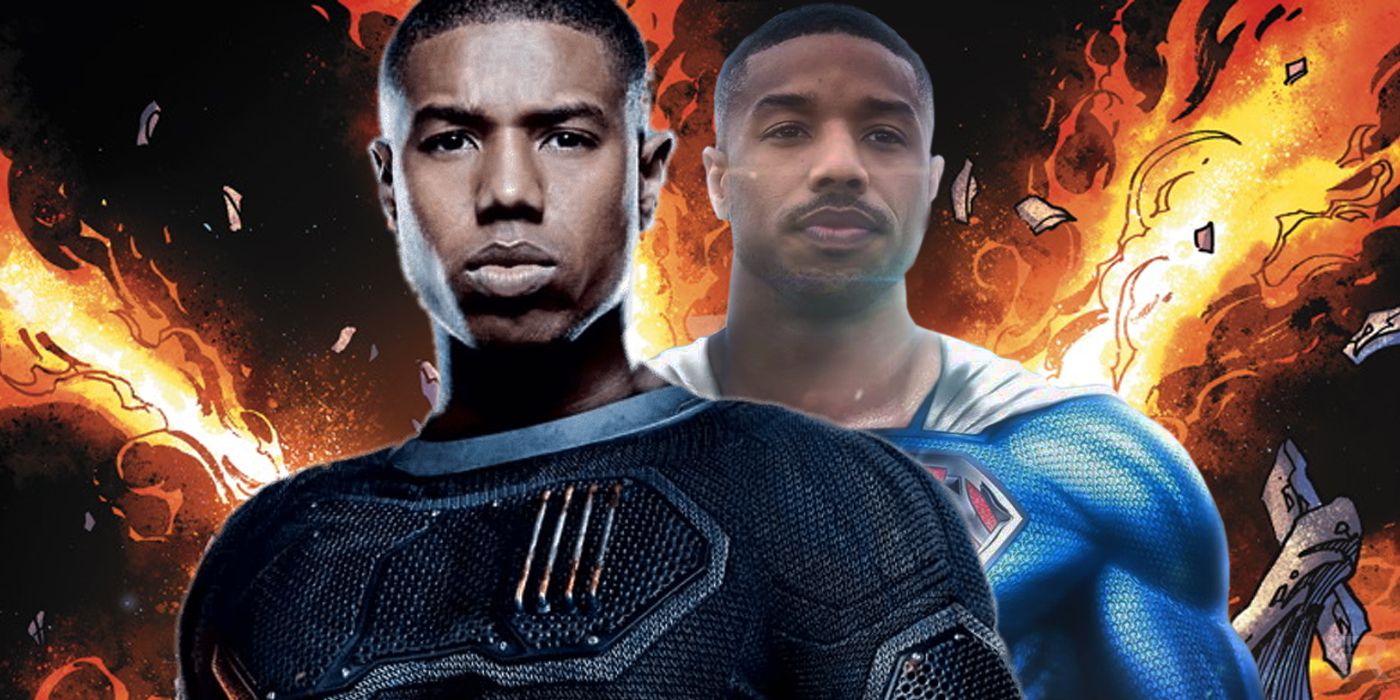 As co-CEOs Gunn and Safran are currently busy attempting to chart a new, cohesive vision for the future of the DC franchise, there is still a lot of confusion about what this will mean for many previously announced DC projects. While certain projects greenlit prior to the pair's appointment will continue as originally planned, such as The Batman's planned Penguin spinoff series, little has been heard about Jordan's series since the new change in leadership. The last official word on the project had suggested that the series had tapped Transformers: Rise of the Beasts scribes Darnell Metayer and Josh Peters to pen the scripts, but nothing further has been circulated since.
What is clear, however, is that the new DC Studios bosses are certainly not afraid of making tough decisions in order to help usher their own vision for the DCU's future into reality. With the duo shooting down Patty Jenkins' plans for Wonder Woman 3 and looking to recast Superman despite Henry Cavill's recent return in Black Adam, no project should be presumed safe. That being said, there might still be room for Val Zod to make his way into the new DCU slate if Gunn and Safran decide to proceed with Jordan's original plans.
Of course, with Superman's character reportedly taking center stage in the DCU's future plans, Gunn and Safran may not wish to further confuse matters by also introducing an alternate Man of Steel into the mix right away. The duo's decision to replace Cavill has already generated a great deal of fan backlash, and they may simply decide to play it safe with Kal El's Superman during the rebooted franchise's early days. Either way, many fans would be keen to see what a live-action Val Zod Superman would look like in the new DCU, whether he's played by Boyega or Jordan.
Next: Could Netflix Really Save The Snyderverse? Why It's UnlikelySource: Subi Özil/Instagram