Netflix's Uncoupled will not be returning, with the streamer opting against renewing the series for a second season, according to a report from Deadline. The news comes after the comedy, starring Neil Patrick Harris, failed to register in the streaming service's Top 10 rankings, with rumors producer MTV Entertainment Studios was already looking for a new home.
The comedy series produced by Darren Star (Sex and the City, And Just Like That) and Jeffrey Richman (Modern Family). Following its release on July 29, the comedy failed to reach Netflix's Top 10 rankings, save for one appearance at Number 6. However, it is important to note Netflix uses a system that measures hours viewed, thus putting half-hour shows like Uncoupled at a distinct disadvantage.
The news of Uncoupled's cancelation follows speculation producers were already searching for a new home for the comedy. Late last year, rumours circulated that MTV Entertainment Studios were looking to move the series from Netflix. The main candidate for a fall move was set to be one of Paramount Global's networks, most likely Showtime.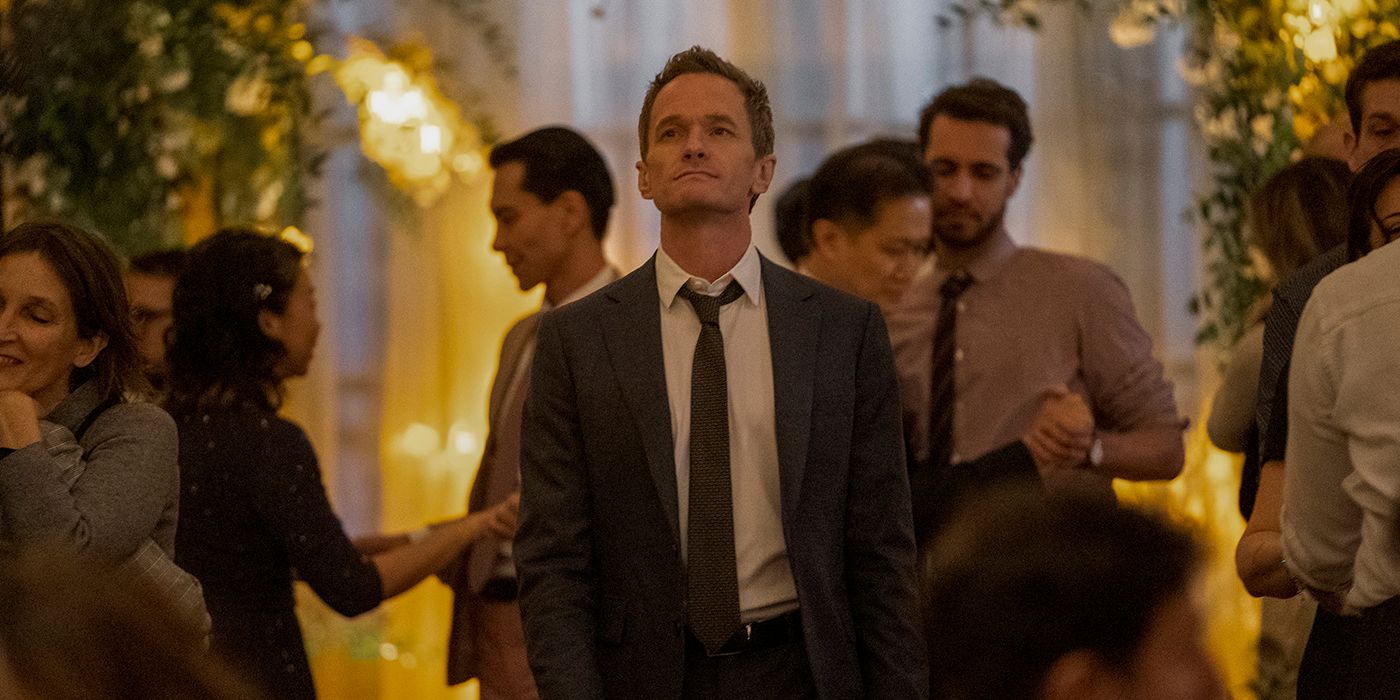 Related: 'Dead End: Paranormal Park' Cancelled After Two Seasons on Netflix
Despite Uncoupled's cancelation, Netflix will continue to feature new and current comedies. Star's other major project, Emily in Paris has continued to draw in audiences. Its third season has already reached Netflix's Top 10 in ninety-three countries, allowing Netflix to renew it for a fourth season. The streamer has picked up several new comedies, including Unstable, Survival of the Thickest, and The Vince Staples Show. Additionally, Netflix will be releasing two spin-offs,That 90s Show (based on That 70s Show) and Freeridge, a spin-off on On My Block, as well as poaching series Girls5eva, the first two seasons of which originally streamed on Peacock.
Uncoupled follows Michael Lawson (Harris), a real estate agent in his mid-forties living in New York City. After being dumped by his partner of seventeen years, Colin (Tuc Watkins), Michael must navigate a vastly changed dating world or remain single for the rest of his life. Friendship also plays a central theme in the series, with Michael heavily relying on his colleague, Suzanne (Tisha Campbell), for support. The series also stars Brooks Ashmanskas (Julie and Julia), Emerson Brooks (The Last Ship), Marcia Gay Harden (Mystic River), Nic Rouleau (The Unbreakable Kimmy Schmidt), and Jasai Chase Owens (The Expanse) among others. Alongside Star and Richman, Harris, Tony Hernandez, and Lilly Burns act as executive producers.
Uncoupled is currently streaming on Netflix. Check out the official trailer below: