Coming up this February is True Spirit, which follows the story of an Australian girl who made news as the youngest person ever to sail solo around the world. True Spirit chronicles the remarkable voyage embarked on by a sixteen-year-old girl, Jessica Watson, who risks everything, including her life, to fulfill her ambition of sailing nonstop across the world on her own. It's a film of love, hope, and survival. Jessica Watson traveled some of the world's most isolated waters, surviving seven knockdowns and 210 days at sea alone. At the end of her journey, She was received by the Australian Prime Minister of the time, who called her an Australian hero. Her story is now being brought to life in this inspirational new Netflix movie and here's everything you need to know about it.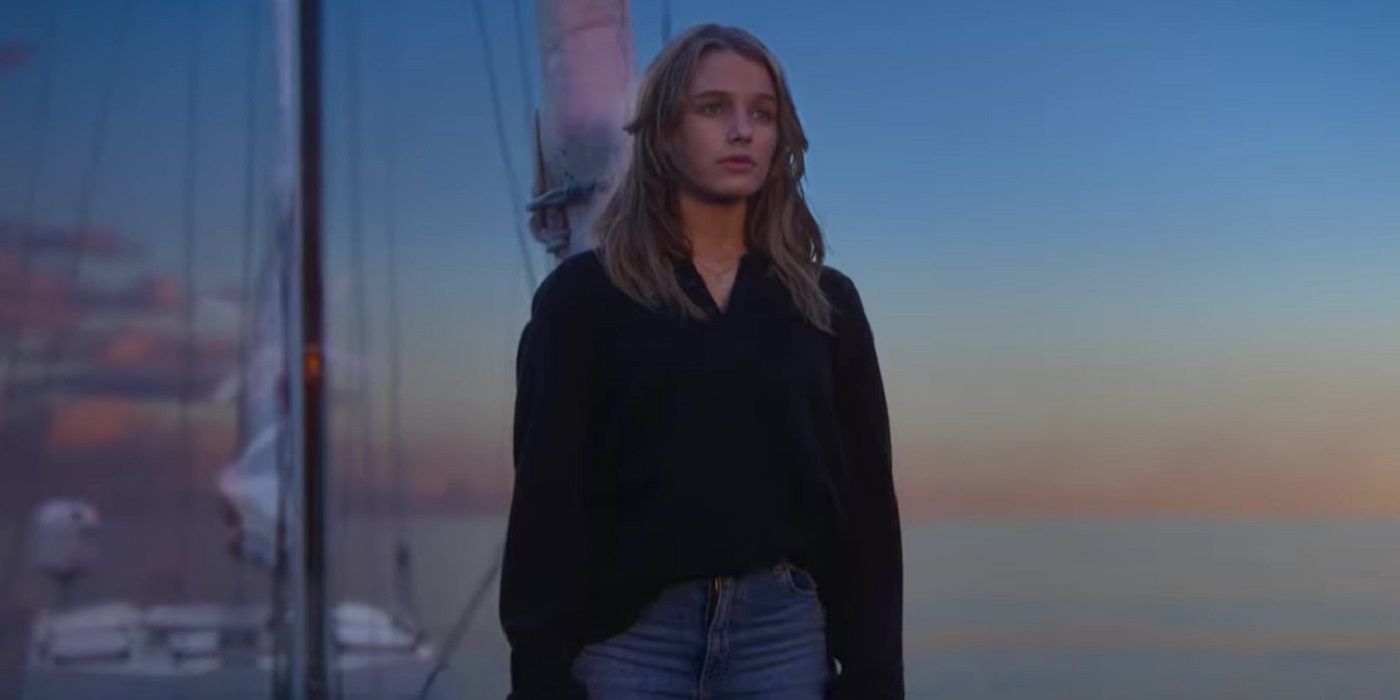 Related:How True Are 'Spotlight' and 'American Sniper'? This Infographic Fact Checks "True Story" Movies
When and Where Is True Spirit Releasing?
Mark your calendars! True Spirit officially premieres on February 3, 2023. The movie is being released exclusively on Netflix. If you don't have a Netflix subscription yet, you can opt for one of their four plans: Basic with ads ($6.99/month), Basic ($9.99/month), Standard ($15.49/month), or Premium ($19.99/month). As for the Basic with ads plan, you may want to confirm with your provider to check its availability, as it might not be available through all third-party billing partners. Each plan comes it its own perks, such as the number of devices you can access Netflix from, the quality, and your ability to download content.
The trailer for True Spirit was released by Netflix on January 10, 2023. The clip introduces us to Jessica Watson and her 34-foot pink yacht, all alone in the middle of the calm ocean. Aspiring to be the youngest person to sail around the world nonstop and unassisted, she has a lot on her plate: worried parents, public skepticism, and the unpredictable dangers of the sea. With the trials and tribulations that await her, Jess's character is put to the test, and she quickly learns that strength and struggles go hand-in-hand. Breathtaking and inspiring, True Spirit redefines what it means to be truly brave.
Who's In The Cast of True Spirit?
Teagan Croft stars as Jessica Watson, the protagonist of True Spirit. Croft gained recognition for playing Rachel Roth on the DC Universe / HBO Max series Titans, as well as playing Indi Sommerville in The Osiris Child. Croft started her acting career with a theatrical adaptation of To Kill a Mockingbird, playing the role of Scout Finch at only nine years old. She also had a recurring role in Home and Away as Bella Loneragan. Starring alongside her are award-winning actors Cliff Curtis as Ben Bryant and Anna Paquin as Julie Watson. Curtis' acting credits include Training Day, Collateral Damage, and The Dark Horse, for which he received the Asia Pacific Screen Award for Best Performance by an Actor. Paquin gained worldwide praise for her performance as Flora McGrath in The Piano, which won her the Academy Award for Best Supporting Actress at only 11 years old, cementing her as the second-youngest winner in Oscar history.
Joining the rest of the cast are Superstore's Josh Lawson as Roger Watson, Bridget Webb as Emily Watson, Stacy Clausen as Tom Watson, and Todd Lasance as Craig Atherton.
Related:10 Surprising Movies That Will Inspire You To Follow Your Dreams
What Is True Spirit About?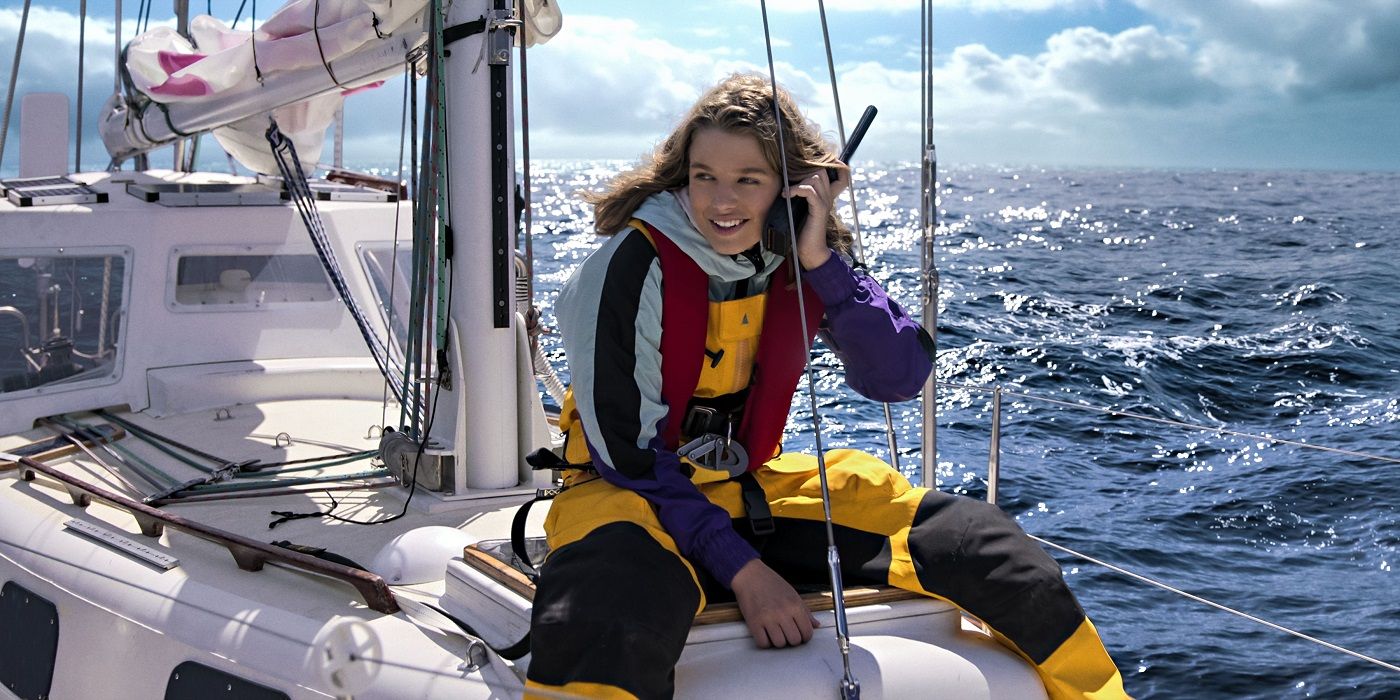 Below is the official synopsis for True Spirit:
"When Jessica Watson sets out to be the youngest person to sail solo, non-stop and unassisted around the world, she must overcome her greatest fear as she navigates the world's most challenging stretches of ocean. Based on a true story."
True Spirit chronicles Jessica Watson's 210-day sailing journey around the world. She accumulated over 22,000 nautical miles despite being only 16 years old at the time. While many consider her epic journey to be a triumphant achievement, it obviously was not without its challenges, as she faced everything from gale-force winds to dangerous icebergs to extreme loneliness. The movie follows her growth from a regular young girl to someone who has the strength, guts, and determination to pursue her dreams.
Who Is Making True Spirit?
True Spirit is directed by Sarah Spillane. Spillane is known for her works such as The Manual and Around the Block – the latter starring Christina Ricci and Jack Thompson. Around the Block premiered at the Toronto International Film Festival and has won an Australian Directors Guild Award. In addition to directing True Spirit, Spillane also serves as and executive producer and one of the film's writers. Joining the team are fellow writers Rebecca Banner and Cathay Randall, producers Andrew Fraser, Debra Martin Chase, and Susan Cartsonis, as well as executive producers Georgina Marquis and Shahen Mekertichian. Director of photography Danny Ruhlmann and editor Veronika Jenet are also part of the project. True Spirit is produced by Resonate Entertainment and Sunstar Entertainment Pty Ltd.
The long-awaited film adaptation of Jessica Watson's record-breaking solo round of the world in Queensland was produced with support from the Queensland Government under Screen Queensland's Production Attraction Strategy. The film was shot at Village Roadshow Studios on the Gold Coast as well as other sites in South East Queensland and Sydney, and it is expected to bring in more than $24 million for the state economy and generate more than 300 employment for Queensland actors, crew, and extras. True Spirit is Netflix's second feature film to be shot in Queensland, following Spiderhead, starring Chris Hemsworth, which was shot last year in the Gold Coast Convention and Exhibition Centre and on location in The Whitsundays, Jacobs Well, Arundel, and Tallebudgera Valley.