Letterboxd is a community made up mostly of film geeks and cinephiles from all over the globe. The site ranks movies with 5 stars, with each half-star making it a 10-point scale system. The average on Letterboxd is a more "pure" form of rating because the scale finds the average score without compromising the score of a user or rounding it.
The general consensus is that the highest-rated movies on the site are brilliant. From animated films like Spirited Away to K-dramas like Parasite, film buffs are bound to find something to enjoy among what thousands of fans consider to be the best of the best in cinema history.
Updated on January 14, 2022 by Colin McCormick: With 2022 now over, cinephiles can pore over all the best-of lists ranking the greatest movies of the past year. But Letterboxd's list of the highest-ranked movies of all time looks at an even more ambitious "best of" list that includes old classics as well as popular new movies, including 2022's Everything Everywhere All at Once. Fans can likely find some of their favorites as well as discover some new acclaimed titles with Letterboxd's top-rated movies of all time.
15/15

Spider-Man: Into The Spider-Verse (2018) – 4.4, 47K Fans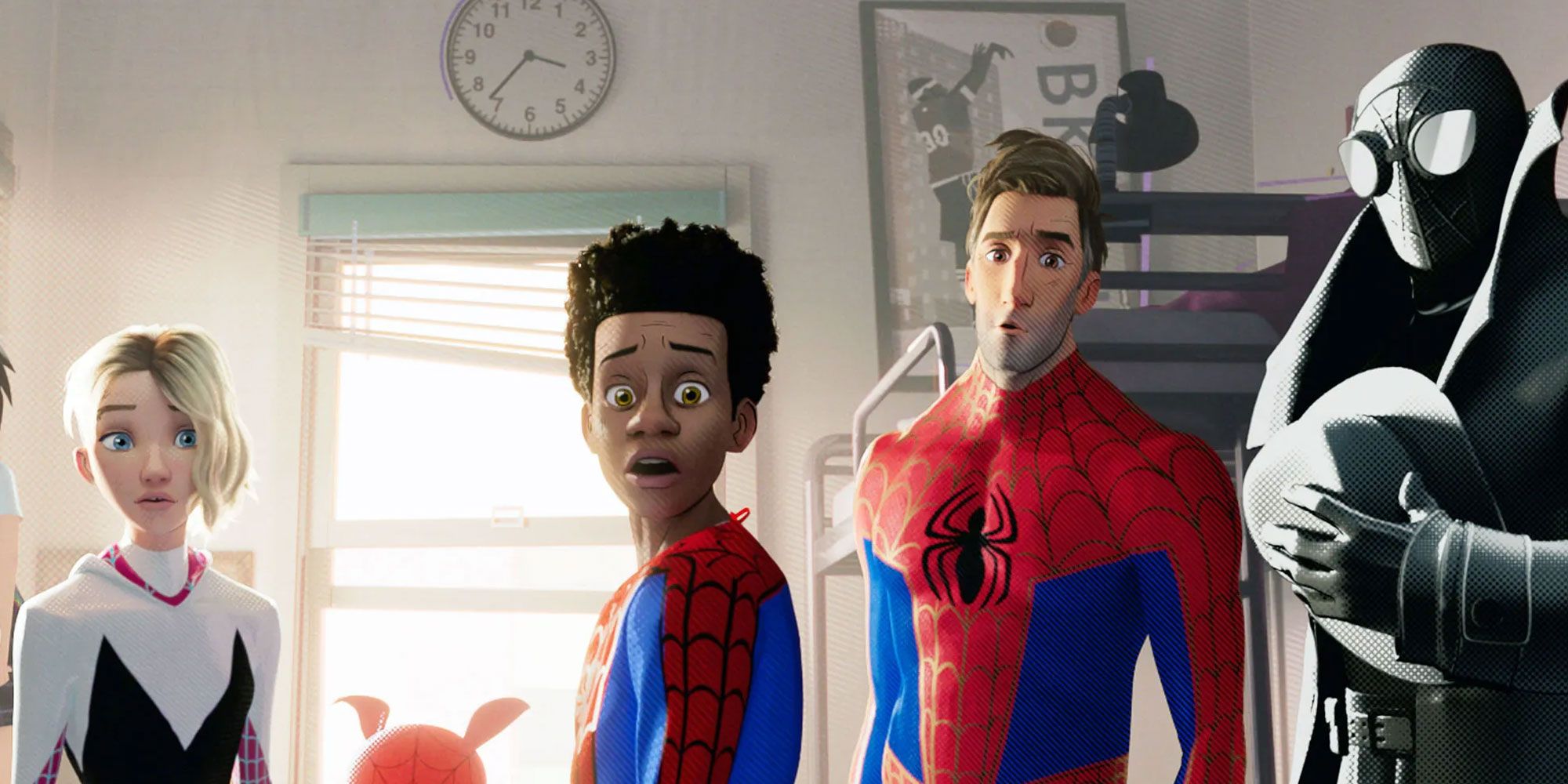 Available on Fubo TV, FX Now and DIRECTV
With so many Spider-Man movies, it is a surprise that Spider-Man: Into the Spider-Verse managed to strike a chord with fans in such a way. The movie follows Miles Morales as he begins his own journey as Spider-Man with the help of other versions from the multiverse.
RELATED: Every Character Confirmed For Spider-Man: Across The Spider-Verse (So Far)
Not only is it seen as perhaps the best-animated superhero movie of all time, but it ranks among the most popular with many fans. The eye-popping animation and hilarious humor make it hugely entertaining, but it is also a unique and thoughtful story about the iconic superhero.
14/15

The Dark Knight (2008) – 4.4, 48K Fans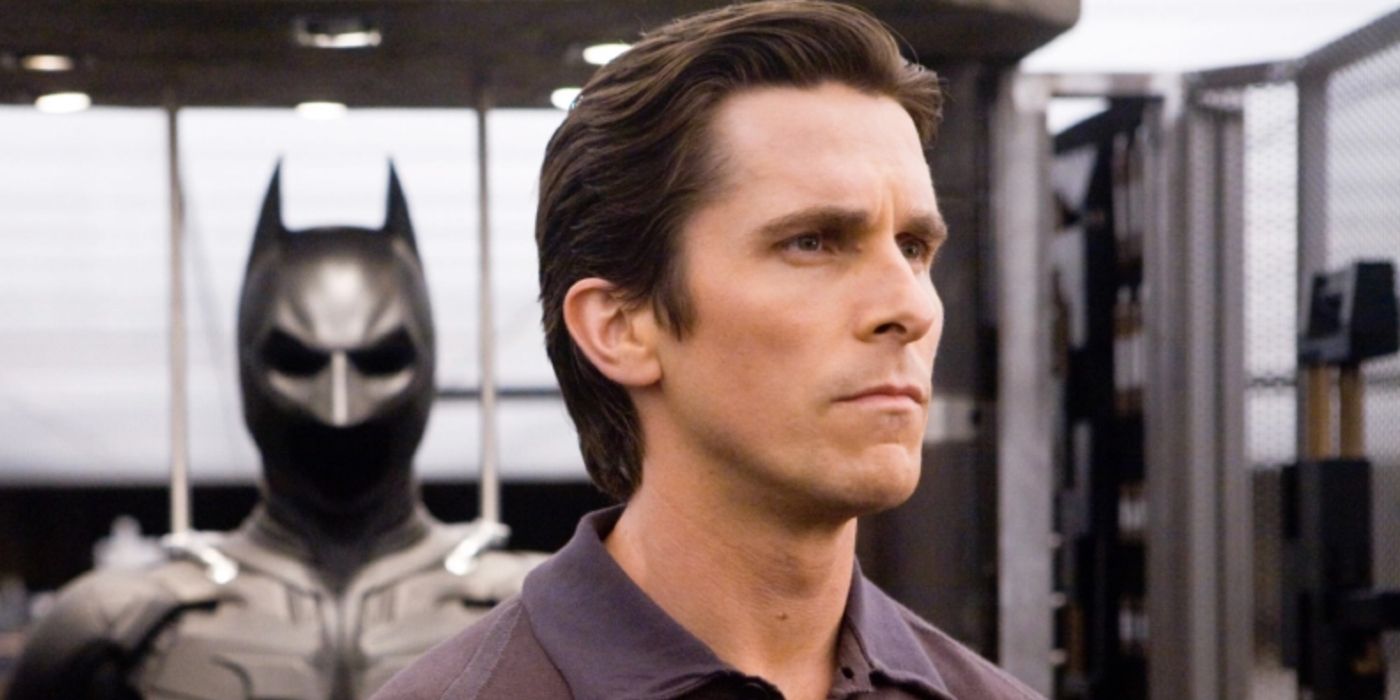 Seeing a Batman movie among the other acclaimed films of Letterboxd might seem odd, but The Dark Knight sets itself apart within the comic book genre. It is an action movie sequel better than the original as it follows Batman's attempts to clean up Gotham while facing off against a challenging new foe — the Joker.
The Dark Knight is remembered fondly as a thrilling entry into Christopher Nolan's Batman franchise. However, apart from its comic book links, it is also seen as a compelling crime saga featuring an iconic performance from Heath Ledger.
13/15

Everything Everywhere All At Once (2022) – 4.4, 56K Fans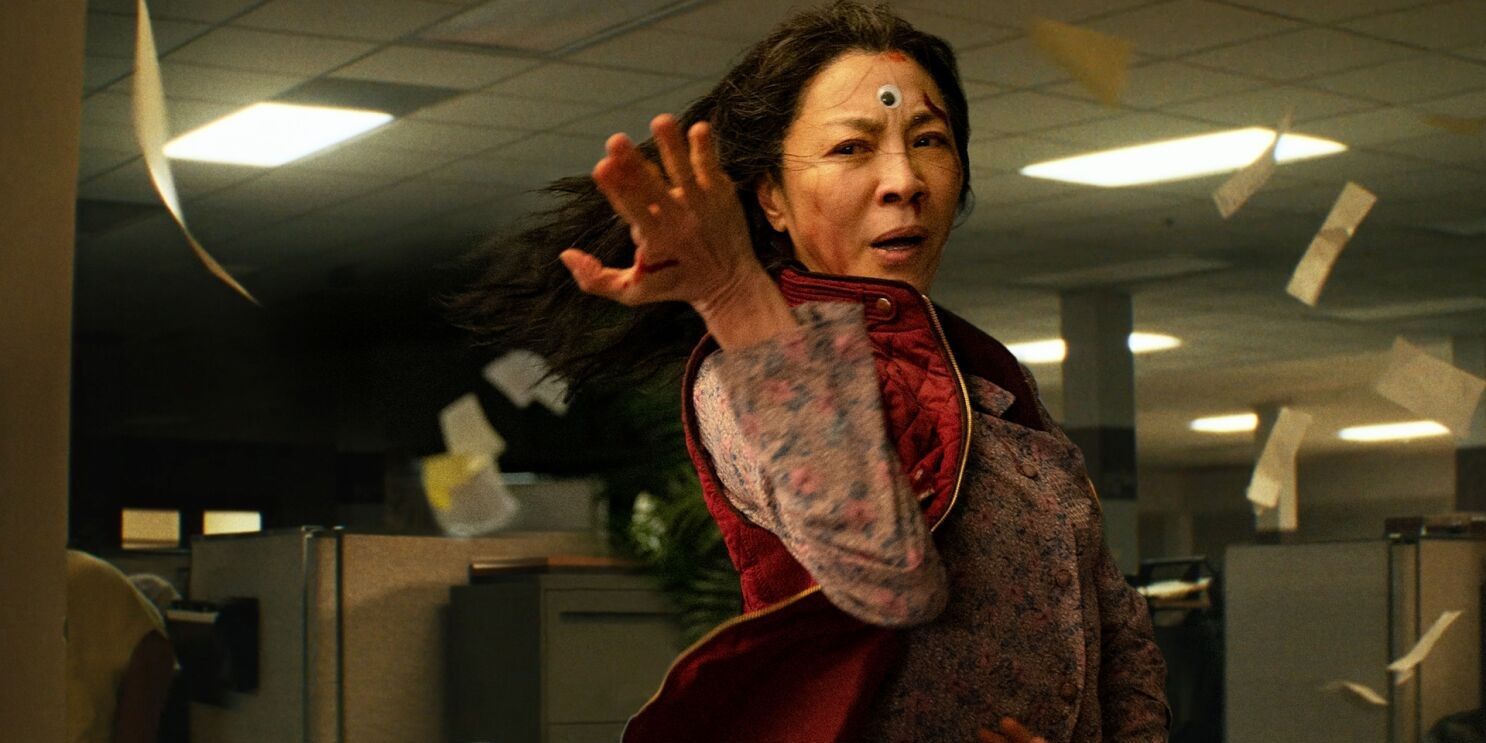 Available on Showtime and DIRECTV
Despite being one of the most talked-about movies of the year, it is still surprising to see a movie as recent as Everything Everywhere All at Once ranked so highly. But it is also easy to see how this inventive, thrilling, and touching story resonated with so many.
Michelle Yeoh stars as a laundromat owner filing her taxes when she is sucked into a multiversal battle with existence itself at stake. It is mind-blowing how such a story came to be, but it makes for one of the most engaging movies in recent memory.
12/15

High And Low (1963) – 4.5,1.7K Fans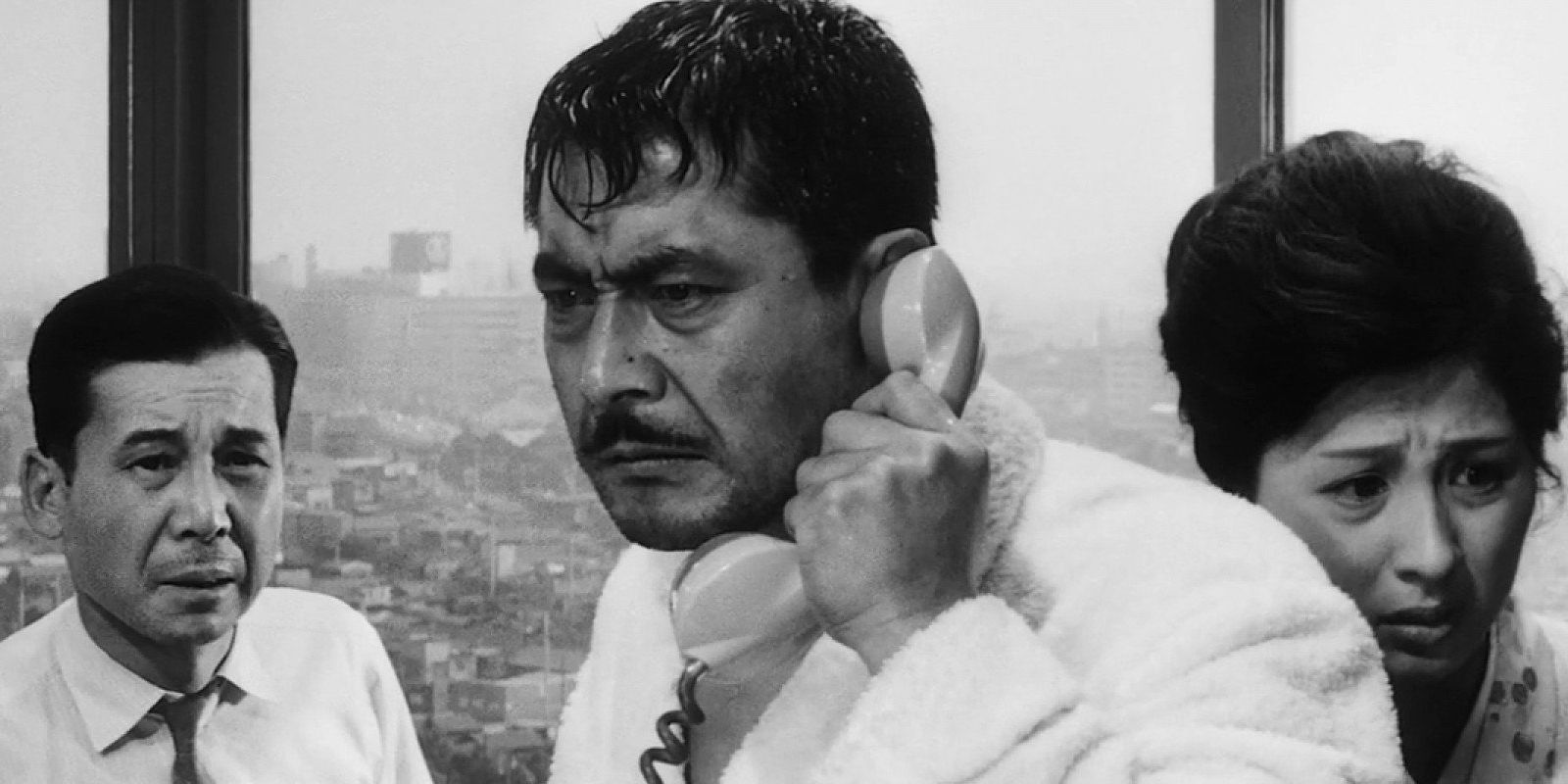 Available on HBO Max and Criterion Channel
Japanese cinema is well-represented among the highest-rated movies on Letterboxd and it is no surprise that acclaimed filmmaker Akira Kurosawa has several of his movies featured. High and Low ranks among his greatest masterpieces even if the scale might not seem as epic as some of his other films.
RELATED: 10 Best Akira Kurosawa Movies, According To IMDb
The movie follows a mistaken kidnapping plot where criminals seek to kidnap the son of a wealthy businessman only for them to mistakenly take his chauffeur's son. The movie is a gripping story of morals as well as a suspenseful crime story that sucks viewers in from start to finish.
11/15

Spirited Away (2001) – 4.5, 40K Fans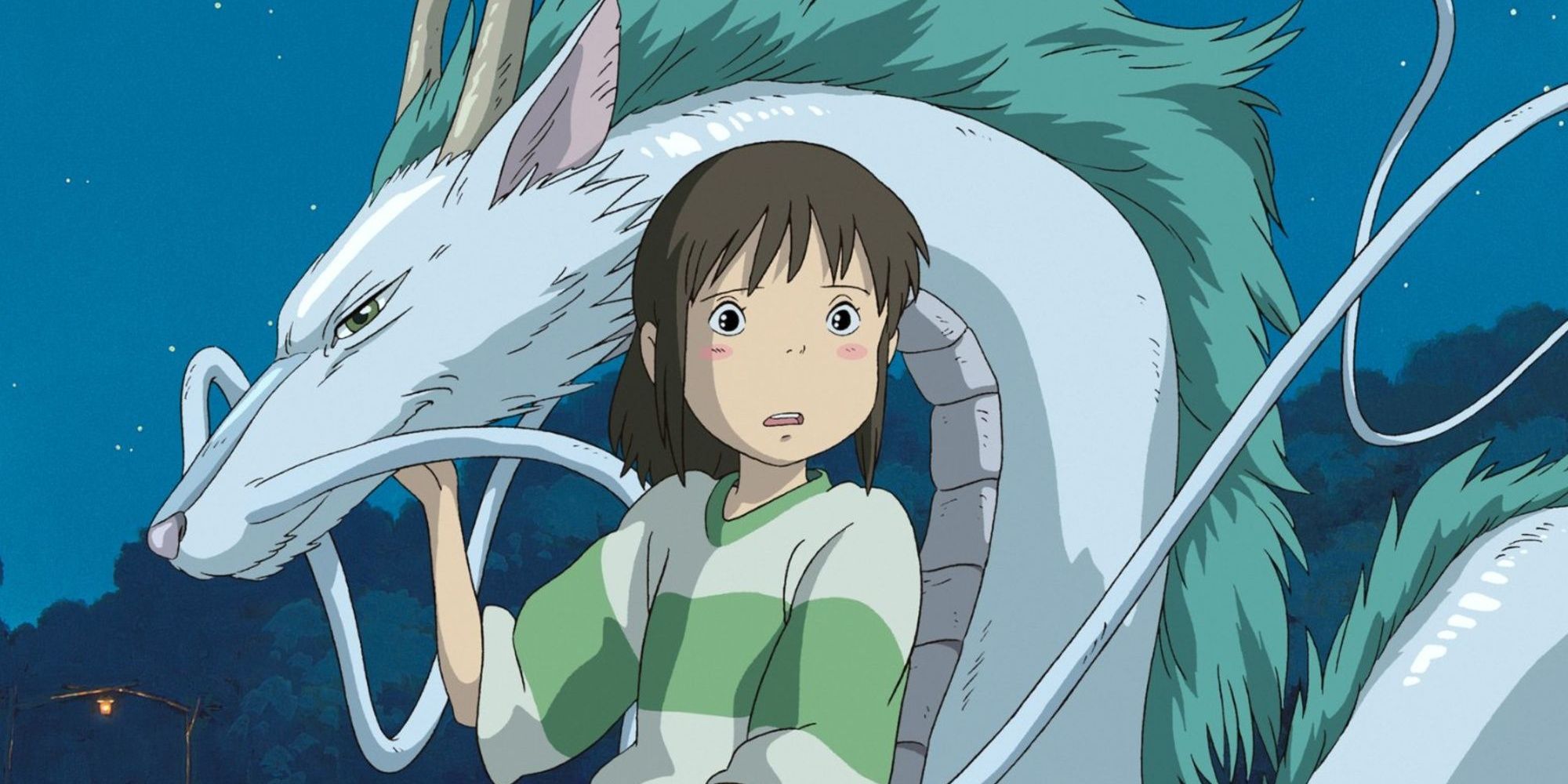 There are two films that introduced Generation Z movie buffs to the world of Studio Ghibli: The cutesy and harmless romp, My Neighbor Totoro, or the surreal and quasi-terrifying Spirited Away, which likely haunted them for life. Hayao Miyazaki's fantasy film of a young girl working in a spirit bathhouse full of Shinto folklore took the world by storm, winning "Best Animated Feature" at the Oscars.
Even 20 years after Spirited Away's release, it's still considered a timeless masterpiece. It's a modern Alice in Wonderland, with breathtaking animation, clever dialogue and design, making it memorable for casual fans and hardcore anime fanatics alike. Unsurprisingly, it remains one of Studio Ghibli's highest-grossing movies.
10/15

12 Angry Men (1957) – 4.5, 16K Fans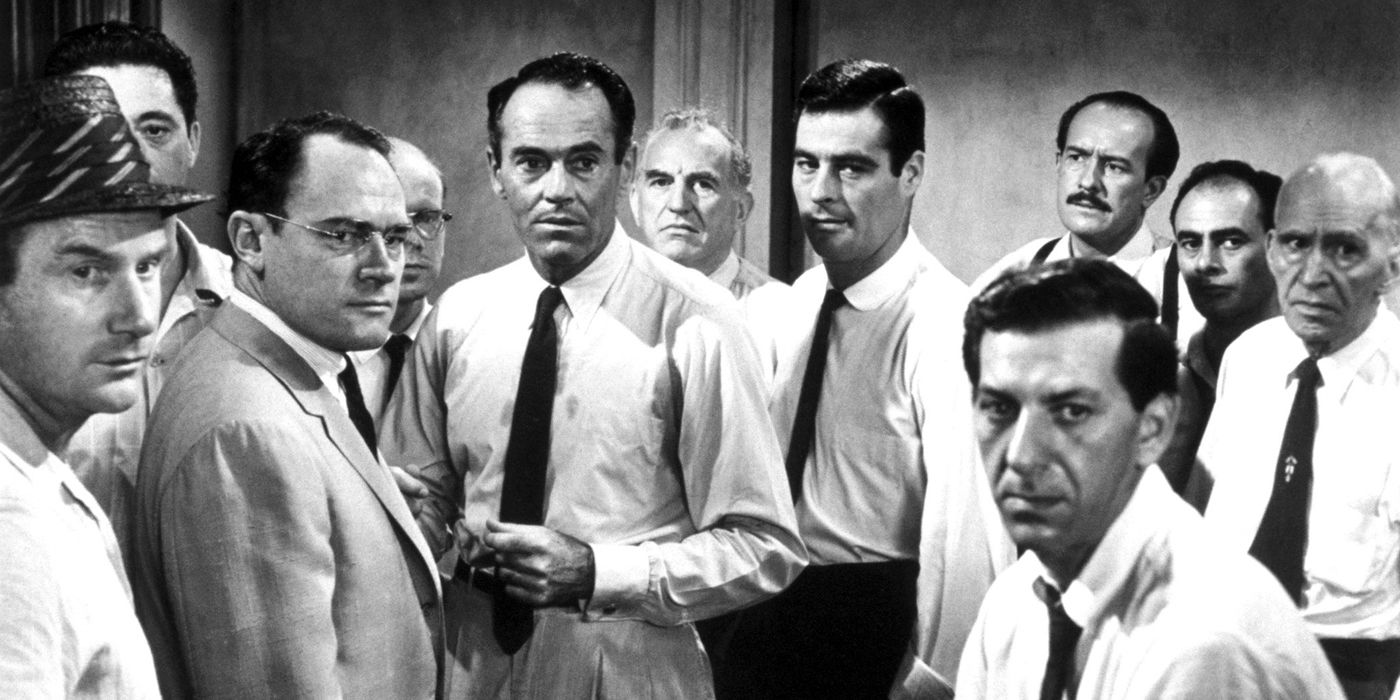 Available on Hoopla, Tubi, Kanopy and Pluto TV
Along with To Kill A Mockingbird, 12 Angry Men is one of Hollywood's finest courtroom dramas. The story, based on the teleplay of the same name, concerns 12 jurors who must decide if an 18-year-old boy is guilty of stabbing his own father. They also must reach a verdict unanimously. The roster of jurors is made up of men from varying backgrounds and drastically different personalities, but Juror 8, being the only juror to vote "innocent" in the preliminary vote, decides to push the case for innocence against the other 11 jurors.
It's a 90-minute showcase of a group of diverse individuals yelling at each other and debating evidence, morality, and prejudice. The film is a masterclass in displaying the difference just one person can make in the world.
9/15

Seven Samurai (1954) – 4.5, 6.5K Fans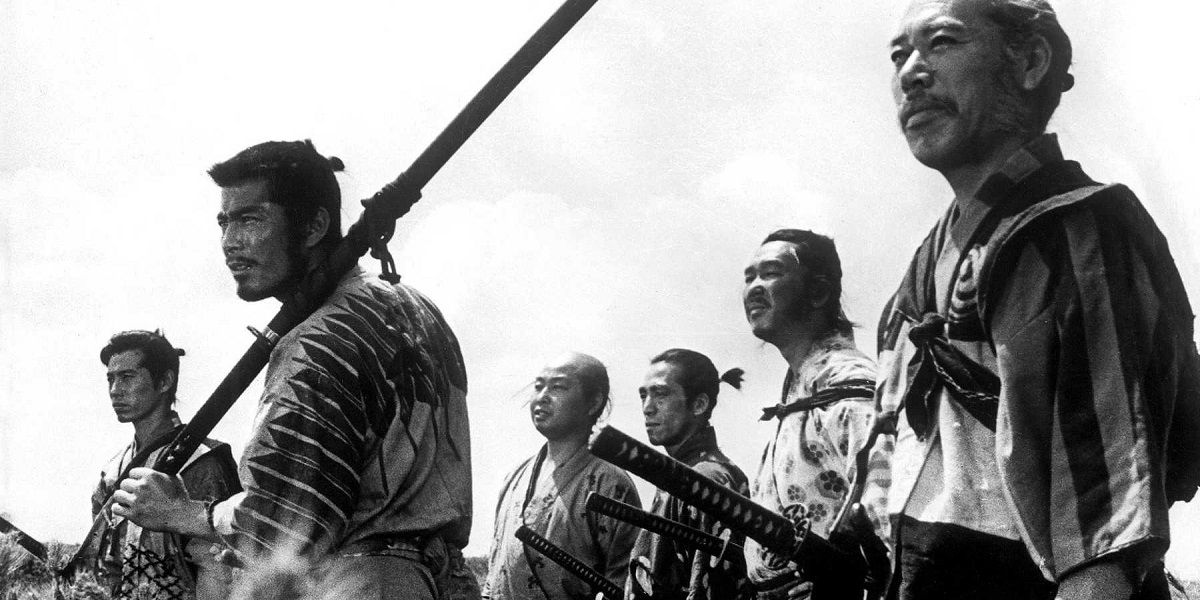 Available on HBO Max and Criterion Channel
Many consider Akira Kurosawa to be one of the greatest directors of all time, the very giant that many US filmmakers stood on the shoulders of. Seven Samurai's plot is simple: in feudal Japan, a group of farmers, threatened by bandits, reaches out to seven rōnin to defend their village. The seven samurai, all with distinguishing character traits and backstories, agree to help and train the village to be able to defend themselves.
The film's creative and technical innovations really have left a massive impact on cinema and Seven Samurai is considered a classic today. Several film plots are inspired by Seven Samurai, including The Magnificent Seven, The Mandalorian, and even A Bug's Life.
8/15

The Human Condition III: A Soldier's Prayer (1961) – 4.5, 316 Fans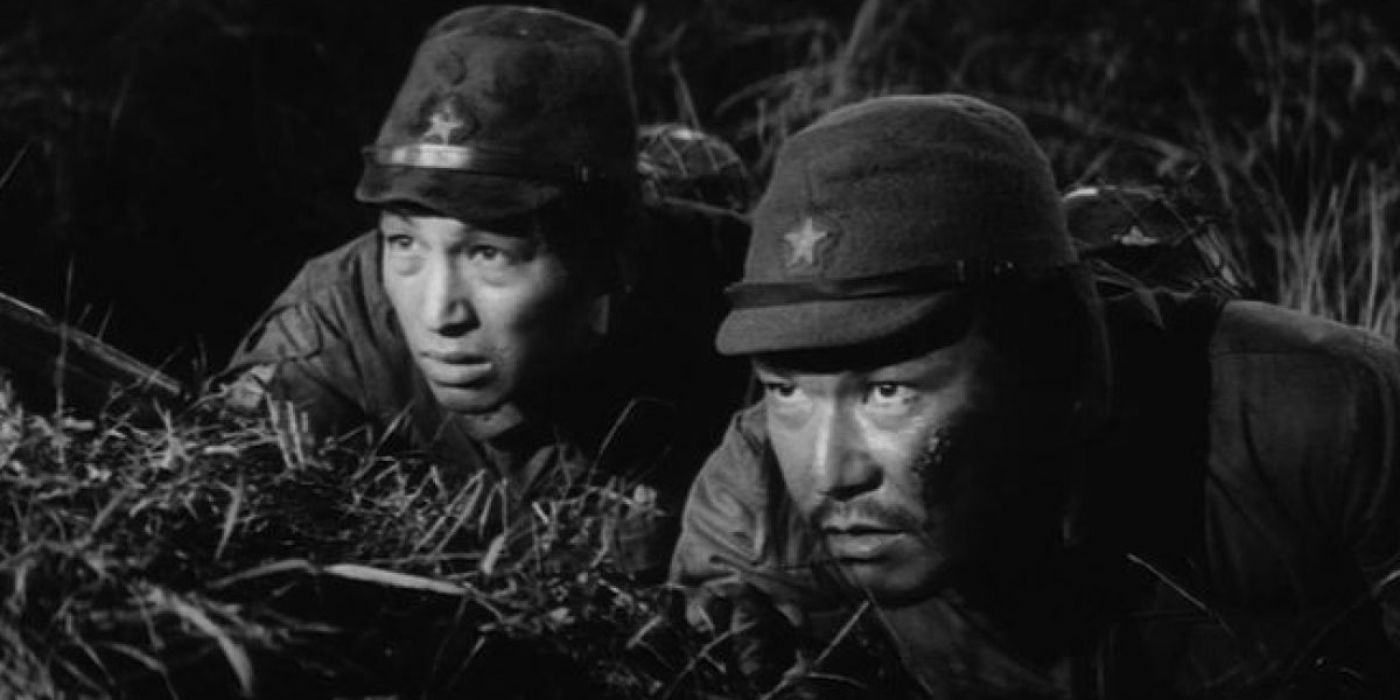 Available on The Criterion Channel
A Soldier's Prayer is the last of a Japanese epic war trilogy directed by Masaki Kobayashi. It wraps up the story of its protagonist, Kaji, who struggles through the momentous events of World War II in the country. As a socialist and a pacifist, Kaji has a difficult time sticking to his principles when he's forced to participate in the war effort.
RELATED: Star Wars And 9 Other Hollywood Movies Inspired By Japanese Cinema
It's a hard-hitting film that deals with themes like freedom, morality, and guilt. It's undoubtedly one of the more underrated movies in the genre, which is underscored by the fact that it has less than 200 fans on Letterboxd, despite having a near-perfect rating.
7/15

The Godfather: Part II (1974) – 4.5, 14K Fans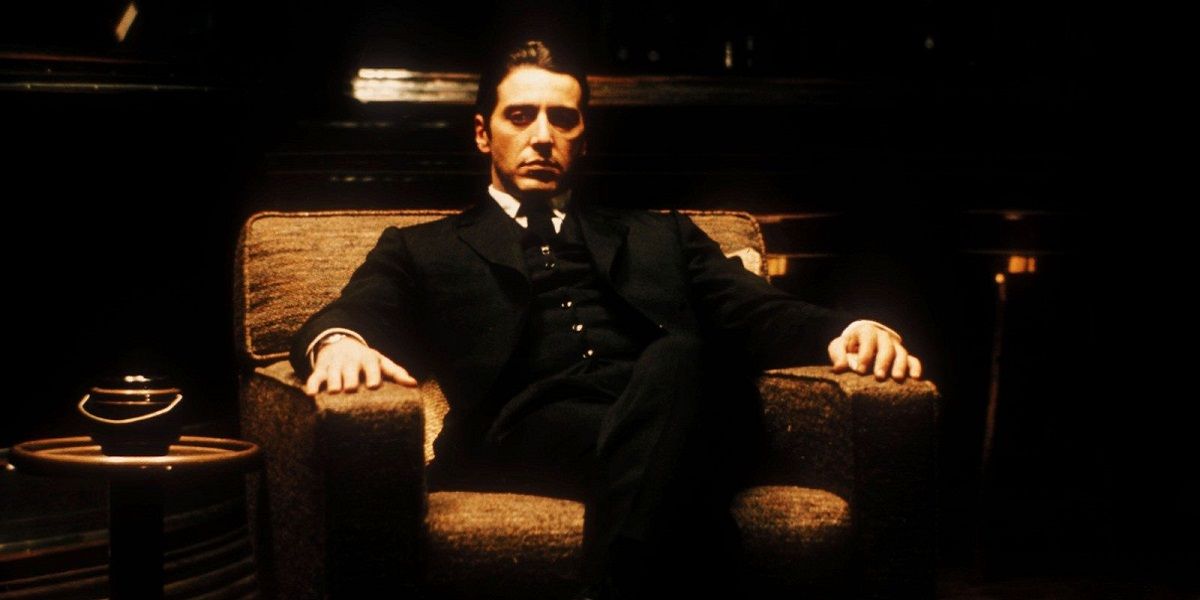 Available to rent on Apple TV
The Godfather Part II is generally regarded as one of the best award-winning sequels ever made, and for good reason. Some would argue it's not just on par with the original, but that it's superior. The film works as a sequel to the story of Michael Corleone, the new Don of his crime family. However, it also serves as a prequel to the story of Michael's father, Vito, and his journey to the United States and initiation into the mafia.
The Godfather Part II has it all: breathtaking performances, and complex themes of the corruption of power and wealth while further showing the decent of Michael Corleone. Young Vito is also one of Robert De Niro's most impressive roles.
6/15

The Shawshank Redemption (1994) – 4.5, 36K Fans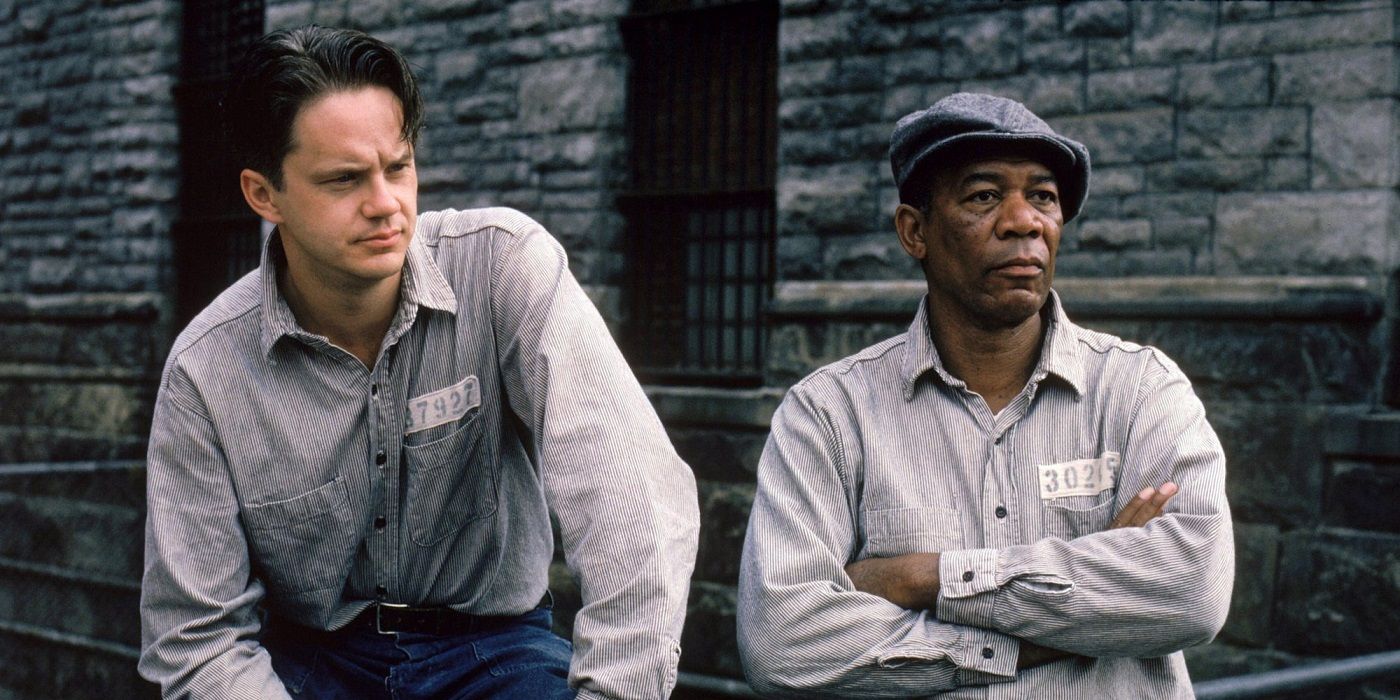 Along with being highly rated among Letterboxd users, The Shawshank Redemption is also currently ranked as the best movie of all time on IMDb. The story follows Andy Dufresne, a man who is sentenced to life in prison for a crime he claims he didn't commit. There, he forms a friendship with remorseful prisoner Red and finds hope in this unlikely place.
Quite surprisingly, the movie is an inspiring and moving tale. It is also a beautiful story of friendship with a truly heartwarming conclusion.
5/15

The Godfather (1972) – Rating: 4.5, 36K Fans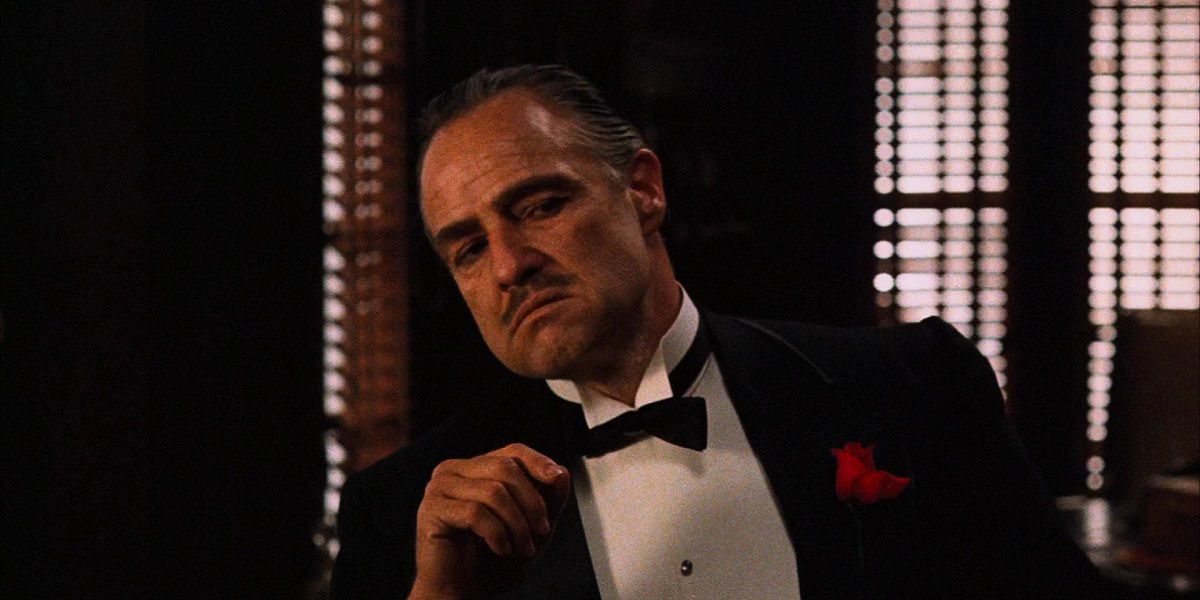 Available to rent on Apple TV
Separating The Godfather movies is pretty challenging, as it's hard to talk about one without diving into the other. But very few fans care about The Godfather Part III, and it's pretty easy to orphan that film off from the first two perfect films.
RELATED: 10 Best Movie Performances Of All Time, According To Reddit
The Godfather was a revolutionary movie upon its release. Based on the Mario Puzo novel of the same name, the film's intelligent and respectful approach to the complex and gritty underworld of the United States was a large detraction from previous crime films. It was genuine, with the glorification or decrying of the mafia being subjective to the audience. However, The Godfather's high-quality filmmaking cannot be disputed.
4/15

A Dog's Will (2000) – 4.6, 1.7K Fans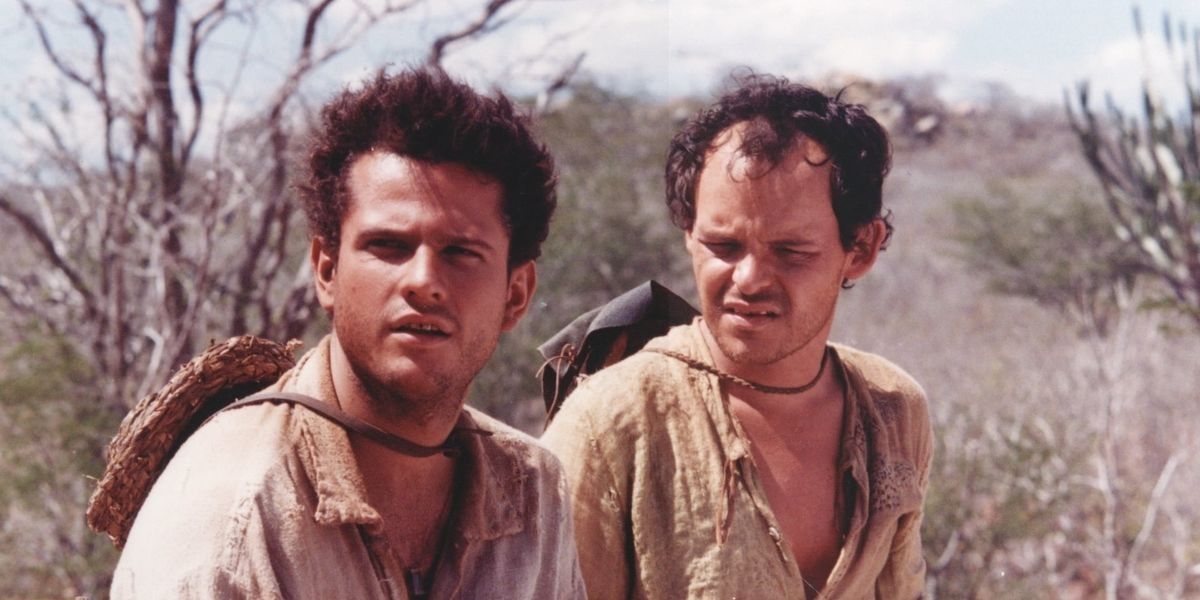 No streaming options available
The great thing about Letterboxd is that rather than a focus on just American films, the site allows other movies to get in the spotlight. A Dog's Will is a Brazilian comedy film dealing with two poor con artists making their way through life through their schemes.
When one of them dies, he has to prove his worth to the Virgin Mary, the Devil, and Jesus, all while vouching for his still-living buddy. It's a very hard film to find online, but the treasure waiting for the hunter is well worth it.
3/15

Harakiri (1962) – 4.6, 3.1K Fans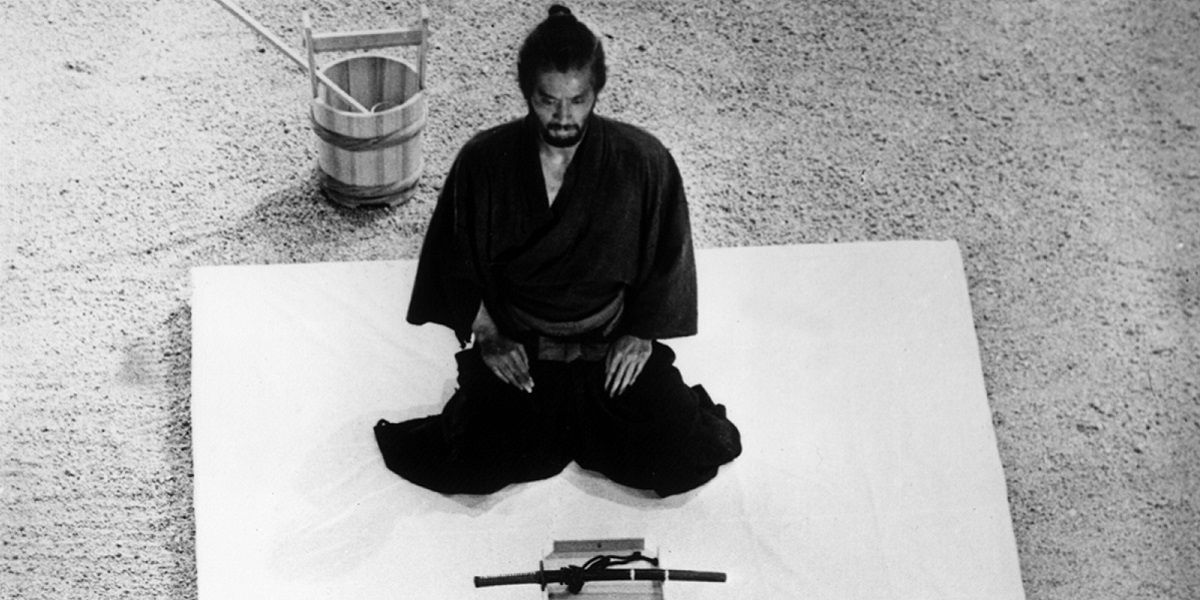 Available on The Criterion Channel
Yet another Japanese masterpiece, and another samurai one nonetheless. From Masaki Kobayashi, Harakiri is a samurai film in feudal Japan, but in this case, a rōnin arrives at an estate and asks permission to commit seppuku in the courtyard.
Having been hustled before, the master of the estate rebuffs the request. To make a long and very complicated story short, things get personal, and swords are drawn. The story is a tale of honor, glory, and revenge – great recurring themes in the best samurai movies.
2/15

Come And See (1985) – 4.6, 7.7K Fans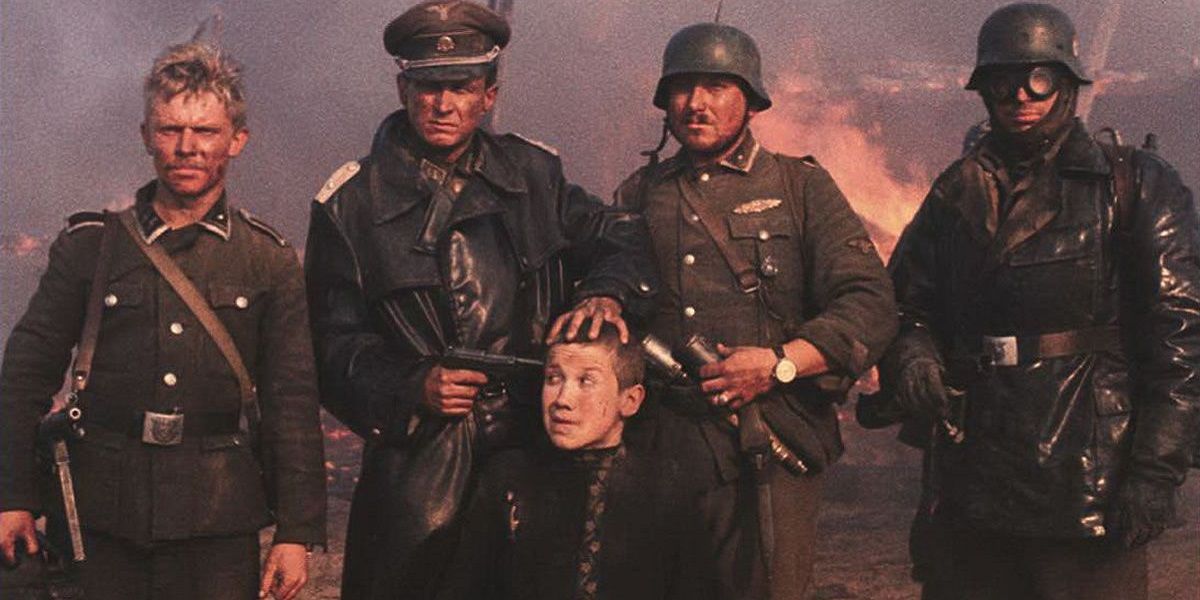 Available on The Criterion Channel
Come and See is an intense film that's not for everyone, but those who manage to make it to the gripping end won't ever forget its powerful story. The highly-rated war film is a surreal and nightmarish portrayal of a peasant boy in Belarus (at the time, part of the Soviet Union) enduring the invasion of the Nazis, who proceed to burn down his village and kill his family and friends.
It's a haunting portrayal based on the real war crimes undertaken by the Nazi regime, in particular, the Dirlewanger Brigade — a Nazi German unit made up of violent criminals with a reputation for atrocities against civilians. Though every cinephile should Come and See, it's a brutal movie, and not at all for the faint of heart.
1/15

Parasite (2019) – 4.6, 54K Fans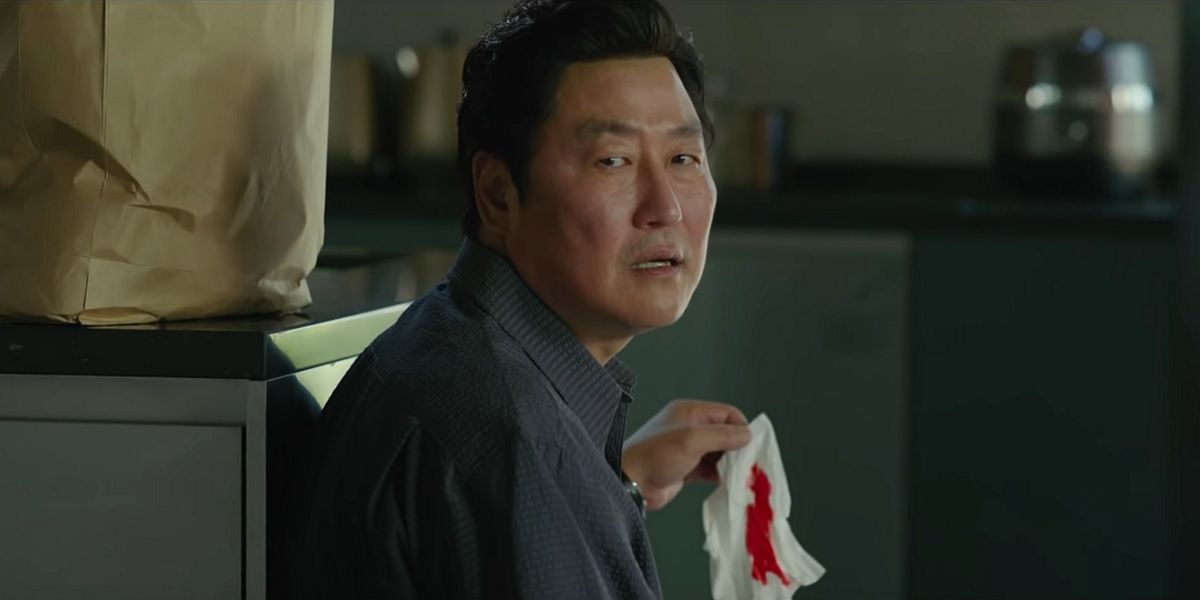 Parasite is an iconic film that rightly became an international sensation, thrusting director Bong Joon-ho into the Hollywood spotlight. It finally became the first non-English film to win the Oscar for Best Picture, and swept several other awards as well. The buzz and praise around the film were wholeheartedly earned.
The film's approach to class structure and inequality was something that spoke to audiences outside of South Korea, and the brilliant writing and performances made it one of the best films of the 2010s. Interestingly, HBO announced a "legacy" Parasite spinoff series, with Bong as an executive producer, that will take place during the film's events.
NEXT: 10 Movies That Switch Style Half Way Through, According To Reddit