Amid her and Prince Harry's battle with the British Royal Family, the official social media for Suits reminds everyone of Meghan Markle's Rachel Zane. USA Network's legal drama ran for nine seasons until it ended in 2019 and followed the lawyers and other important staff members at a famed, New York-based law firm. Aside from that, it was also Markle's final acting gig before retiring from show business and joining the Royal Family, as she married Prince Harry in 2018.
It has been almost five years since Markle retired from acting and left Suits after Rachel and Mike decided to move to Seattle after getting married. However, in the middle of the ongoing public conflict with the British Royal Family, Suits' official Instagram account decides to share a montage of the Duchess of Sussex while she was still on the project, reminding everyone of Markle's stint as Rachel.
This is the first time that the official TV series account referenced Markle or Rachel since the actor exited the legal drama in the Suit season 7 finale. Considering everything that's happening in Markle's personal life in light of her and Prince Harry's complicated relationship with the British Royal Family, the timing of the post is certainly interesting.
Related: Harry & Meghan's Documentary Changes Their Royal Family Exit
Why Rachel Zane Is One Of Suits' Best Characters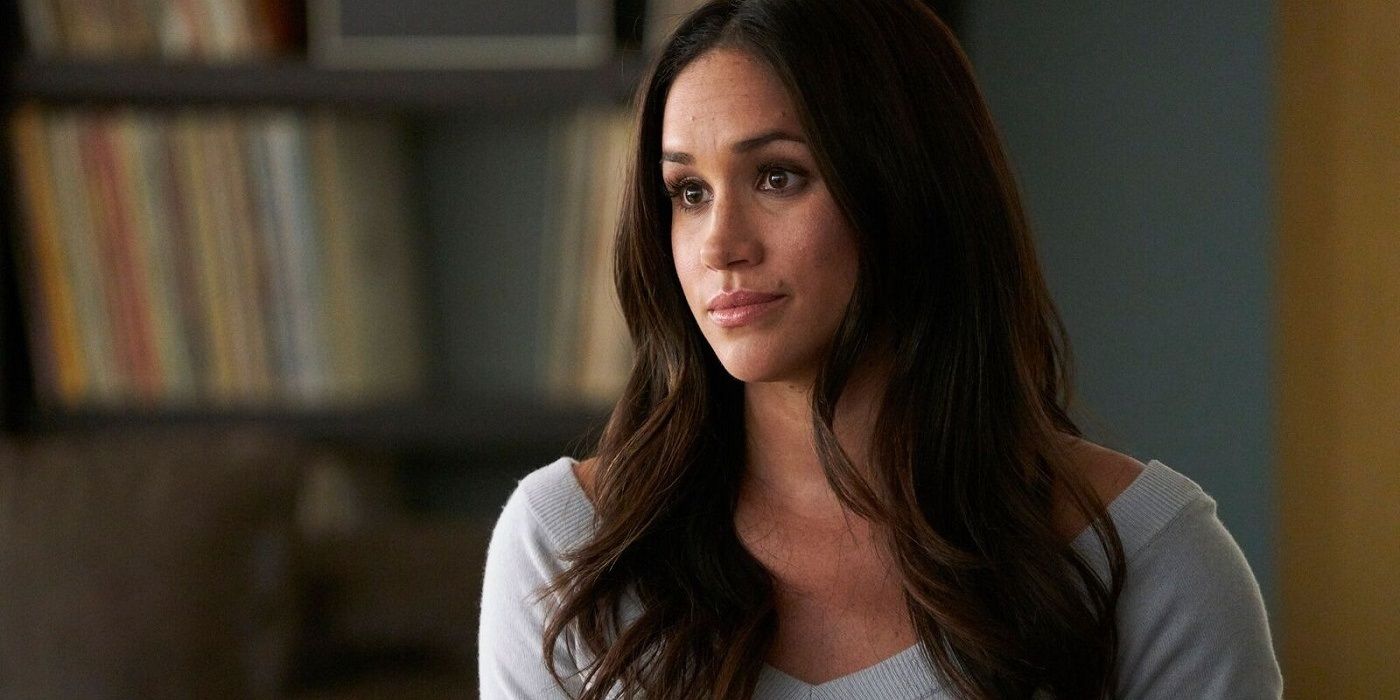 Part of Suits' original cast of characters, the show developed Mike and Rachel's love story over the course of several seasons. However, in light of the big development in Markle's life, the couple officially bid goodbye to the show shortly after they tied the knot in the Suits season 7 finale. Had it not been for the characters' romance, Mike could have stayed in the law firm, with the legal drama continuously leaning on his dynamic with Harvey Specter. But instead of breaking them up, sending off the couple on a high note was definitely the better way to write them out, as seeing them split up after all that time would have likely been very divisive.
Removed from her relationship with Mike, however, Rachel was one of the best characters in Suits. Starting as a longtime paralegal in the law firm, she worked her way to the top, refusing any help from her high-profile father Robert Zane. She is smart, confident, and fiercely loyal to her friends. That said, she wasn't without flaws. Suits found a way to humanize the character as she made mistakes – one of which was mentioned in the aforementioned video, in which she talked about having an affair.
While Suits only enjoyed middling success, never quite becoming a TV phenomenon, it arguably featured some of the best-written female characters on the small screen. Aside from Markle's Rachel, the show also featured Donna Paulsen and Jessica Pearson which were also highly important to the show and intrinsic to its appeal. Sadly, however, the Pearson spinoff starring Gina Torres didn't resonate with viewers, eventually getting cancelled.
More: Can Meghan Markle Return To Suits After Royal Family Exit?
Source: Suits/Instagram