Ginny & Georgia Is Better with Austin's Increased Role
Editor's Note: The following contains spoilers for Season 2 of the Netflix series, Ginny & Georgia.The second season of Netflix's Ginny & Georgia picks up on the heels of the first, as Ginny (Antonia Gentry) runs away with her little brother Austin (Diesel La Torraca) after learning her mother Georgia (Brianne Howey) is responsible for the death of her stepfather Kenny (Darryl Scheelar). Kenny made an inappropriate pass at Ginny, reminding Georgia of her childhood where she was abused by her own stepfather, thus resulting in Georgia poisoning him and taking his money. However, unlike the Season 1 finale suggests, Ginny and Austin don't disappear. No, instead they go to Ginny's father Zion (Nathan Mitchell), who takes them in temporarily with no questions asked as Ginny and Georgia's rage-inducing feud builds.
From here, Season 2 of Ginny & Georgia twists and turns in tear-inducing and gasp-worthy ways. Ginny and Marcus (Felix Mallard) begin a real relationship with no secrets — not even the secret of Georgia's murder — while both struggling severely with their mental health. Georgia, now engaged to Paul (Scott Porter) and no longer needing to steal money from the Mayor's office, plans for their upcoming wedding while trying to immerse herself into Wellsbury to feel like she truly belongs, stirring up quite a bit of trouble wherever she goes. Plus, Cynthia (Sabrina Grdevich) still strongly dislikes her, with both women seeing the other for who they truly are. All the while, Georgia is still trying to figure out how to be the best parent possible to both Ginny and Austin, which is further complicated when her abusive ex — whom she framed for embezzlement, that he technically was guilty of — Gil (Aaron Ashmore) is released from prison and tracks her down because of Ginny mailing Austin's letters. In short, Season 2 of Ginny & Georgia is a beautiful, twisted, and engaging mess, filled with surprises.
Austin Isn't Fully a Character of His Own in 'Ginny & Georgia' Season 1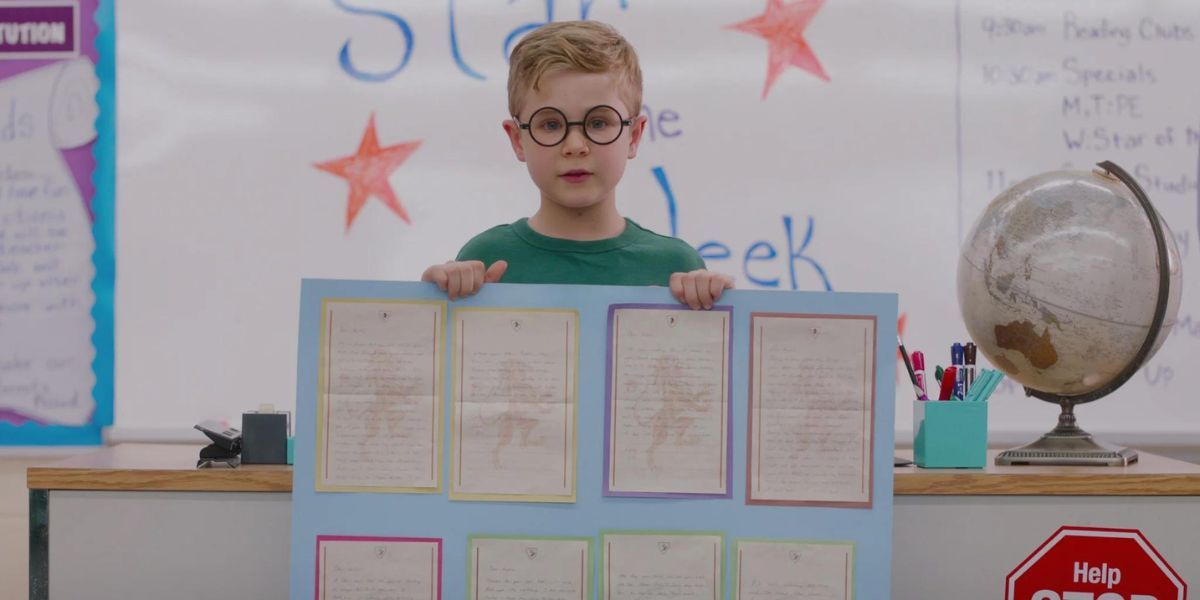 One of the most surprising and enjoyable aspects of Ginny & Georgia Season 2 is the writers putting young Austin in the spotlight, at least much more than before. We saw a fair amount of Austin in the first season, but he hadn't fully blossomed into a character of his own yet. He existed to give the audience a glimpse into Georgia's parenting with someone who didn't question her like Ginny does, who trusts his mother to always be right and do what's best for him because he hasn't experienced all of the same hardships as Ginny did with Georgia. In addition to this, Austin also helps to further the divide between Georgia and Cynthia, which heats up when the latter begins to run against Paul.
Austin's primary story is being bullied by Cynthia's son Zach (Connor Laidman), and Cynthia refuses to see the rotten fruit under her family tree. This prompts Georgia to give Austin some motherly advice, which brings the audience closer to understanding how her mind works. She repeats their motto about bees, which is to sting first before you get hurt, as she helps Austin beat Zach up outside of the school. Likewise, Austin's presence forces Georgia to reflect on her skills as a parent and whether she's going to change going forward as she is made aware of learning and socialization issues Austin is having at school. Because of his age, though, there's only so much Ginny & Georgia can do with Austin on his own, so it's understandable why he feels like more of a background character in comparison to the others on the series. He's needed for Georgia's development, and his relationship with Ginny in particular is very telling of how their respective childhoods have gone.
RELATED: 'Ginny & Georgia' Season 1 Recap: Everything You Need to Remember Before Season 2
Austin Comes Into His Own in 'Ginny & Georgia' Season 2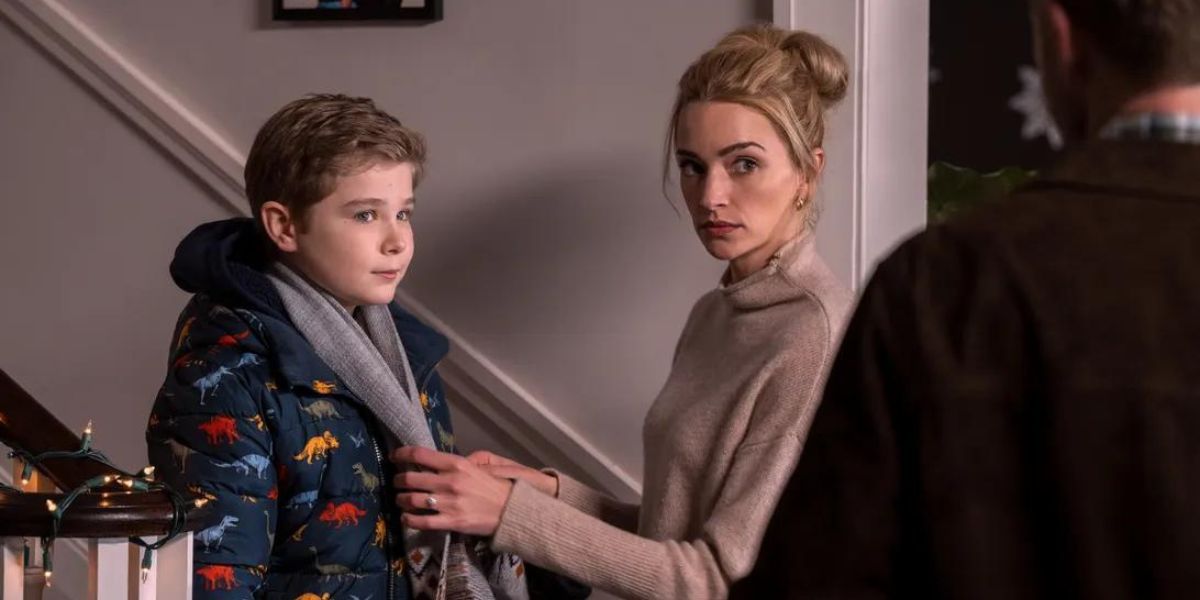 In the second season of Ginny & Georgia, Austin becomes a character in his own right. The series shines the spotlight on him, leading to a very interesting and emotional story. It is first seen when Austin befriends his former bully, Zach, after learning that Zach's father is dying. Given he's grown up without a father for as long as he can remember, Austin empathizes with his young friend, and it's a chance for us to see exactly who Austin is growing up to be. Despite the pain in his past and the ungodly amounts of childhood trauma bestowed upon him by Georgia's parenting and his father being in jail, Austin is pure and kindhearted through and through. His friendship with Zach is one of the more beautiful aspects of the season, as it shows how strong children can be in a way that adults can't fully understand.
When Austin's father Gil arrives in Wellsbury, Austin's journey becomes a little more complicated. As he's still so young, Austin obviously isn't privy to the goings-on between his parents, particularly that Georgia is frightened of Gil and Gil is forcing her to give him what he wants. As the season goes on, Austin begins to pick up on the clues, and ultimately comes to his mother's rescue when Gil is attacking Georgia in their kitchen. With one of Georgia's secret guns, he shoots his father — thankfully only in the arm, as Austin didn't deserve to live with taking his father's life regardless of how terrible he is. With the knowledge of what his father is capable of, Austin decides he doesn't want anything to do with his father. While Austin is obviously young and traumatized, it helps the audience to see that Georgia's unique parenting is raising him to be a kind and strong-willed person. It adds a lot to Austin on his own, but also the family as a whole.
The relationship between Austin and Georgia is incredibly special, arguably more so than any other in the series. He has a blind faith in his mother that Ginny has long since parted with, no doubt in part due to her romanticization of her father Zion. Austin hasn't had anyone except Georgia and Ginny (though he does have a special relationship with Zion, too), which allows Austin not to question Georgia when he secretly witnesses her kill Cynthia's dying husband from the inside of a cupboard during a game of hide and seek. He doesn't tell anyone, which he cries out when Georgia is arrested for the murder in the season finale before chasing after the police car. It's heartbreaking, but helps us understand Austin much more. Georgia's protection over Austin, particularly from Gil, has been necessary, and it seems clear that Austin has always felt that. A lot of Georgia's decisions with Ginny were more selfish, like taking Ginny away from Zion and his parents, so Ginny's resentment is understandable, but Austin doesn't have that. His father was a bad man, and enough had happened by the point that Georgia had Austin that her decisions were almost solely driven by her children.
Overall, it aids the series immensely to have Austin in the spotlight in Ginny and Georgia Season 2. We are able to see the vast differences between Georgia's relationships with Ginny and Austin, helping us to understand the entire family dynamic more as flashbacks continue to enlighten us on the horrors they've been through together. Plus, it gives the audience an emotional tie to someone in the family when it's hard to root for either Georgia or Ginny, as many expressed trouble doing after the first season launched. So much is added to Ginny & Georgia with Austin's increased presence, and hopefully a potential third season will increase his role even further — and maybe take it down a notch with Ginny's somewhat unbearable friends.
Every episode of Ginny & Georgia is now streaming on Netflix.