Content Warning: the following article contains discussions of suicide and suicidal ideation.
HBO's live-action adaptation of The Last of Us brings back many familiar faces from the games but also introduces entirely new The Last of Us characters. Created by Chernobyl writer/creator Craig Mazin and Neil Druckmann, who co-wrote and co-directed the Last of Us video games, the TV series takes place in the post-apocalyptic United States, 20 years after a fungal virus has ravaged the population. It focuses on Joel (Pedro Pascal), a hardened yet traumatized survivor, tasked by the Fireflies, a resistance movement, with smuggling Ellie (Bella Ramsey), a teenage girl immune to the virus and possibly the key to a cure, out of a quarantined zone. The Last of Us premieres on HBO Max on January 15th, 2023, and here are all of the new The Last of Us characters who'll join the live-action Joel and Ellie.
It looks like The Last of Us season 1 will be faithful to the original games, despite all the new The Last of Us characters. However, Neil Druckmann has teased (via IGN) that some events "deviate greatly to much better effect because we are dealing with a different medium." Understandably, a television adaptation of The Last of Us would introduce new characters to flesh out Joel and Ellie's world further. With a slate of talented actors in the mix and intriguing character descriptions, these new characters could be exciting additions to the TLOU universe. Here's every original character in The Last of Us TV show explained, and who plays them in The Last of Us cast.
Related: The Last Of Us' Casting Backlash Is Ridiculous
6/6

Jeffrey Pierce As Perry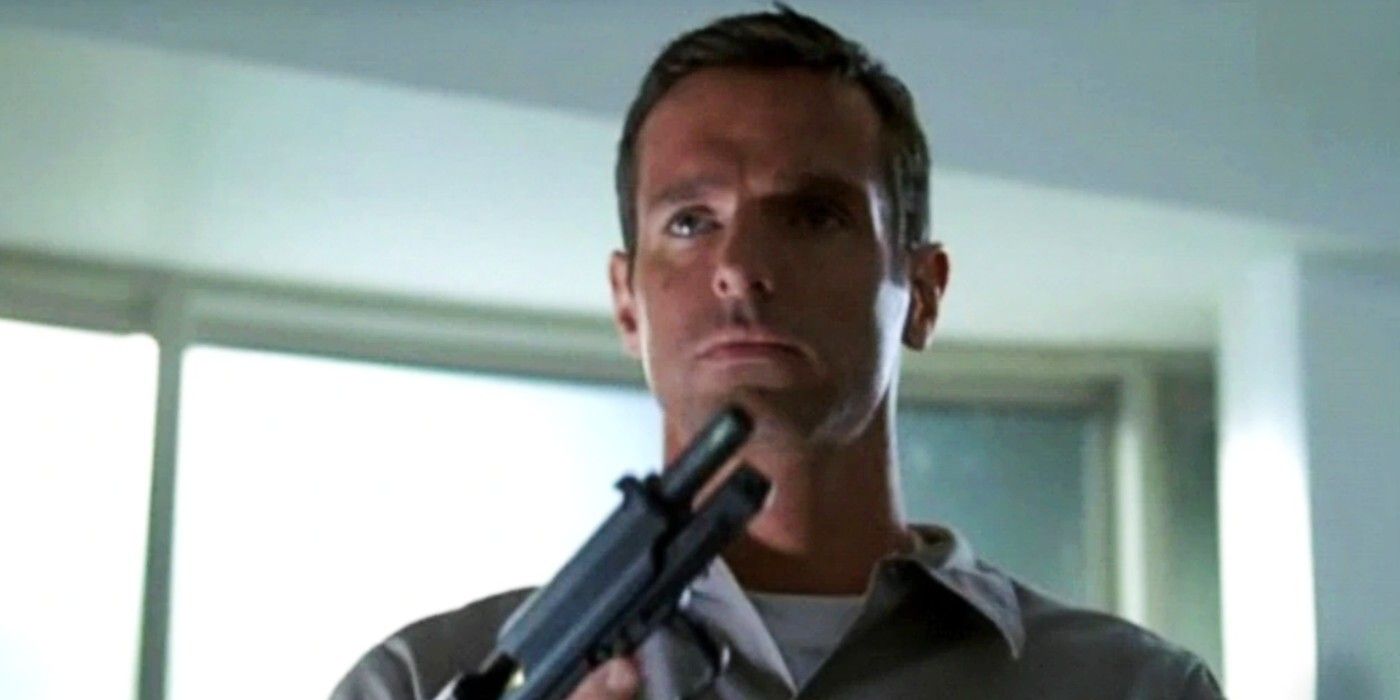 In the games, Jeffrey Pierce was the voice of Joel's younger brother Tommy, a role that went to Agents of SHIELD actor Gabriel Luna in the HBO series. Instead, Pierce plays one of the new The Last of Us characters. Pierce will have a recurring role as Perry, a rebel living in a quarantine zone. Pierce has said in an interview (via GamesRadar) that Perry "will unveil things that attach to the game" and help the video games make even more sense. Whether Perry will be a villain or an ally is unclear, but it seems his character will have major implications for the series.
Jeffrey Pierce has been in a wide variety of TV shows, movies, and games, with his most recent credit seeing the actor voice Tommy in The Last of Us Part II. The actor has also appeared in a handful of episodes of Justified, the Stephen King series Castle Rock as a young Alan Pangborn, and voicing Lt. Joseph Turner in Call of Duty: WWII. Jeffrey Pierce is perfect in the role of Perry, as he's one of several Last of Us cast members that connect the TV series and the game. Firstly, casting one of the video game actors is a great way to pay homage to the source material, as few game-to-movie adaptations go this route. In addition, Pierce has intimate knowledge of the game and can properly explain to audiences the lore of The Last of Us universe.
5/6

Melanie Lynskey As Kathleen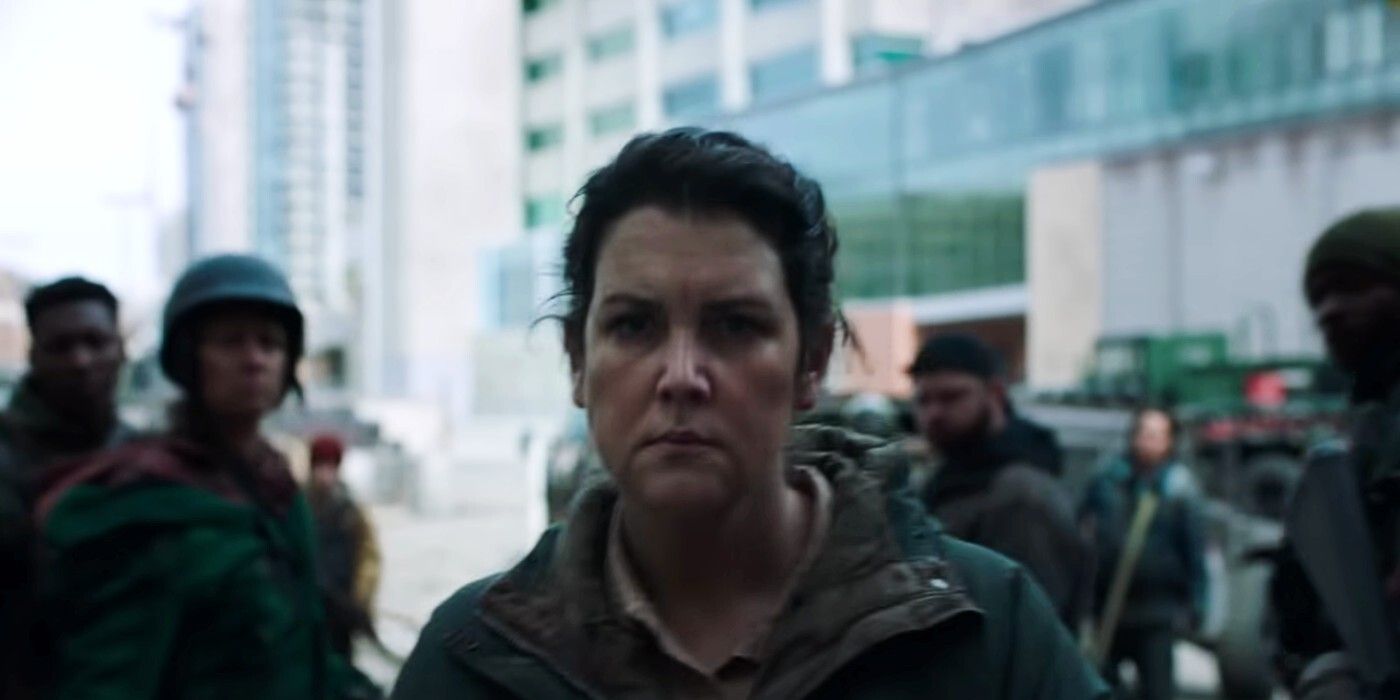 Yellowjackets actress Melanie Lynskey is another exciting addition to the cast as Kathleen, who audiences caught a glimpse of in the official teaser trailer for HBO's The Last of Us. According to HBO's character description (via The Los Angeles Times), Kathleen is "the ruthless leader of a revolutionary movement in Kansas City." Kansas City was never a locale mentioned or shown in the Last of Us games, so this is an excellent way for the Last of Us television show to expand Joel and Ellie's world further. Lynskey is also confirmed to appear in more than one episode, so it'll be exciting to see what the show does with her character.
Melanie Lynskey is a veteran actress, beginning her career in 1994 with Heavenly Creatures. Her time in Yellowjackets as the hardened survivor Shauna Shipman has shown that Lynskey is capable of taking on a more brusk role of a desensitized military leader. In addition, the new The Last of Us character will introduce viewers to the in-universe revolution, and Lynskey's previous acting credits show that she's the perfect candidate to lead a revolution. Melanie Lynskey's most recent castings saw the actress as Betty Gore in the Hulu miniseries Candy, June Mindy in Don't Look Up, and Hannah in Lady of the Manor.
Related: Who Are Ashley Johnson & Troy Baker Playing In The Last Of Us TV Show?
4/6

Brad Leland As Mr. Adler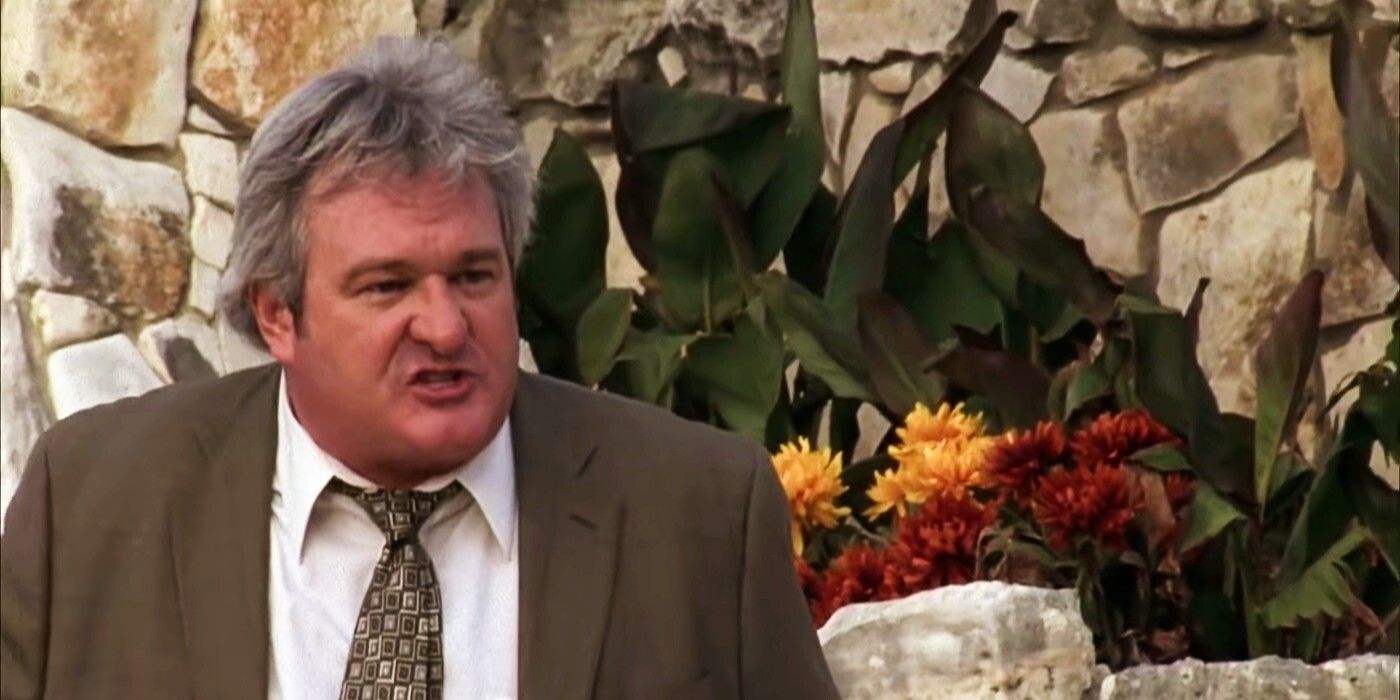 Brad Leland, best known for portraying Buddy Garrity in the sports drama Friday Night Lights, plays Mr. Adler. Not much is known about his role, though based on his character's name, Mr. Adler may be a teacher. Perhaps he could be one of Ellie's teachers at the military boarding school she attends in the Boston quarantine zone alongside Riley (Storm Reid), one of her closest friends in the Last of Us games. HBO's The Last of Us looks like it'll delve into Ellie's backstory, and showing one of Ellie's teachers would be a cool glimpse into her military school days.
While not much is known about this one of the new The Last of Us characters, other than that he only appears in one episode thus far, Brad Leland's previous acting roles could give some insight into the Mr. Adler part. While he doesn't often appear in a main role, the actor is a veteran within the community. It's highly likely based on the fact that he only appears in one episode thus far that Brad Leland plays one of Ellie's teachers. The Friday Night Lights star has been acting since 1985, usually taking on smaller roles like Big Bob in The Patriot. Like Jeffrey Pierce, he also starred in three episodes of Justified as Calhoun Schreier, meaning he's accustomed to the wild-west-type world that The Last of Us takes place in.
3/6

Graham Greene As Marlon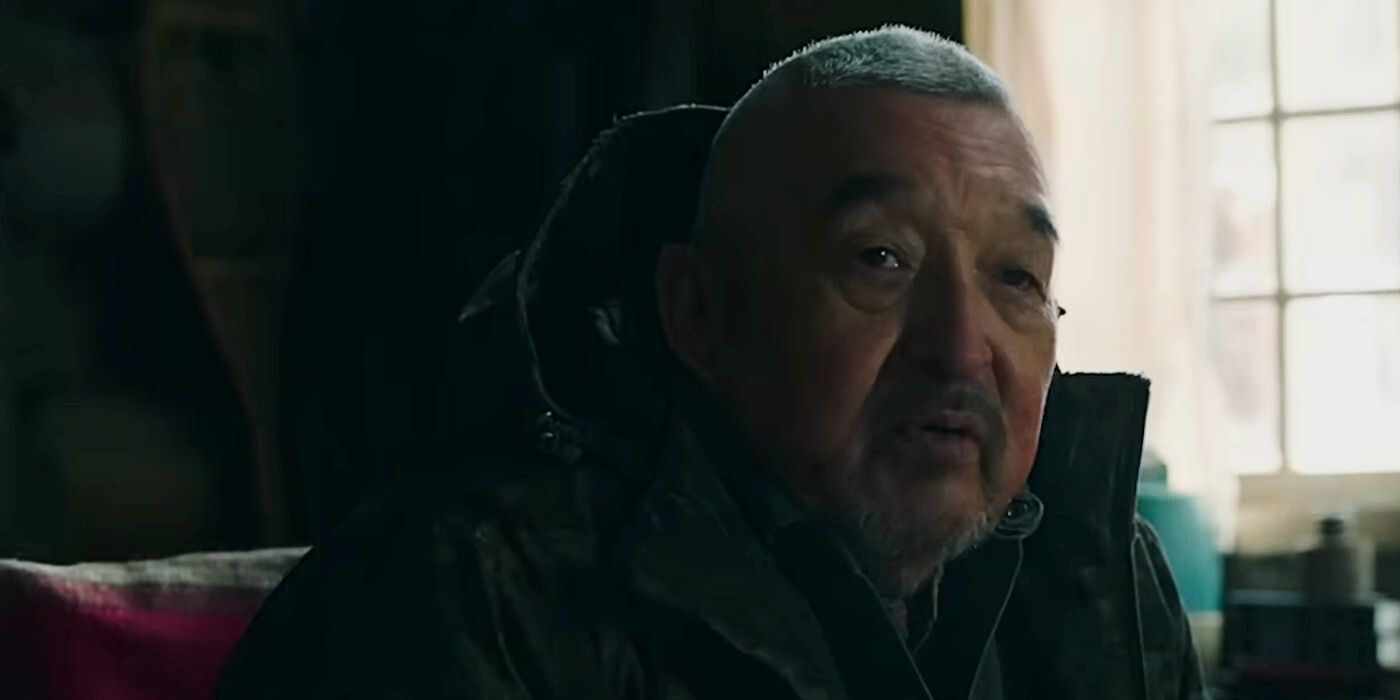 Graham Greene, known for such roles as Harry Clearwater in The Twilight Saga: New Moon and the Western crime drama Longmire, plays Marlon. The character of Marlon is described as living an isolated life in the wilderness of post-apocalyptic Wyoming with his wife, Florence. Wyoming is a notable location in the Last of Us games, specifically the town of Jackson, where Tommy and his wife Maria live as part of a self-sustaining community. Since Marlon and Florence are specified to live alone in the wild rather than in the town, Joel and Ellie may encounter them on their way to Jackson to find Tommy.
One of the new The Last of Us characters, it's highly likely that Joel and Ellie will end up spending at least one episode with Marlon and Florence, as the actor is only slated for one episode in season 1. Graham Greene has had quite the career to his name, beginning as an actor in Bei Shao lin in 1976. His career began to take off in the mid-1980s when he appeared in bit roles in numerous television shows, such as Street Legal, Mount Royale, and The Campbells. He has taken on many roles since then, appearing in major productions like Stephen King's The Green Mile, Wind River, and Dances With Wolves.
Related: The Last Of Us Breaks The Game Order (To Fix Its Timeline)
2/6

Elaine Miles As Florence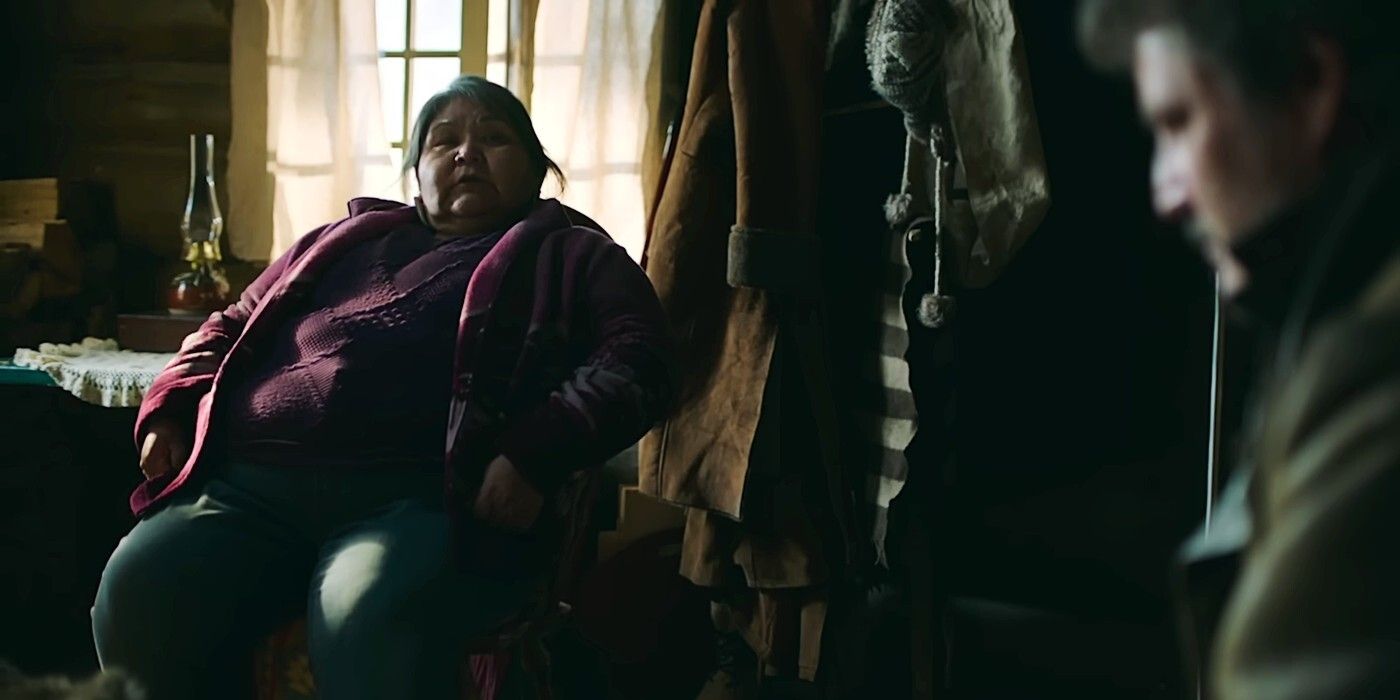 Elaine Miles, known as the character Marilyn on Northern Exposure, plays Marlon's wife, Florence. According to IMDb, Miles and Greene are only credited for one episode, so they may not be a major part of the Last of Us show's storyline. However, it's welcomed that two veteran Native American actors were cast, as it adds more diversity to The Last of Us and offers unique new character perspectives. Hopefully, their episode of The Last of Us season 1 delves into the couple's backstory and how they came to live in the Wyoming wilderness.
While not an original The Last of Us character from the game, this one of the new The Last of Us characters is sure to add some color to the expanding universe. Like Graham Greene, Miles only appears in one episode of the show thus far, meaning her time on the show is limited, but no less important. Elaine Miles started her acting career in 1995 as a housekeeper in Mad Love, and kept a steady stream of gigs going leading up to The Last of Us. In 1996, she appeared in season 2 of The Rez, as Mad Etta, moving on to Smoke Signals as Lucy. She's also known for appearing in movies like Northern Exposure and Wyvern.
1/6

Murray Bartlett As Frank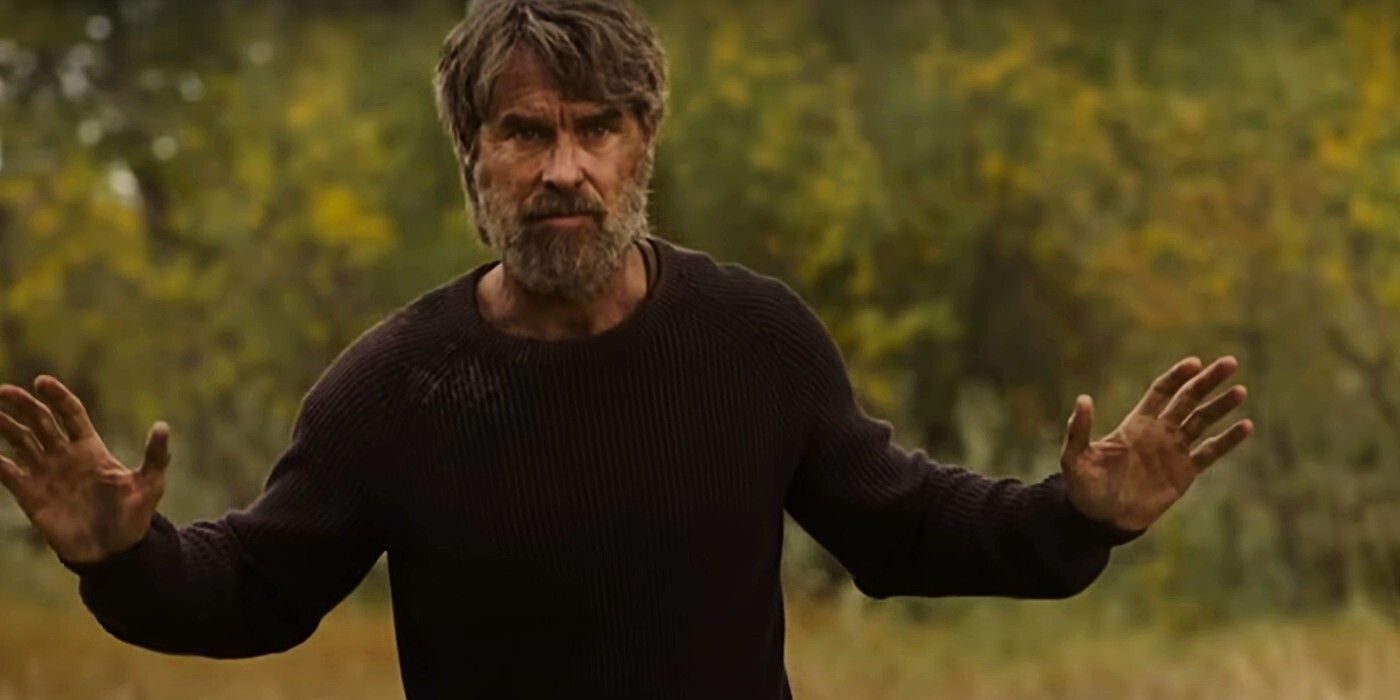 The White Lotus season 1 cast member Murray Bartlett plays Frank, who isn't an original character, but only appears as a corpse in the first Last of Us video game. In the game, Frank is revealed to be Bill's romantic partner, whom Nick Offerman plays in the Last of Us TV adaptation. Frank and Bill survived together for almost 20 years in Lincoln, Massachusetts, though Frank became tired of Bill's survival methods and left, eventually getting bitten by a horde of infected people. Finally, not wanting to succumb to the brain infection, Frank hanged himself, dying of suicide.
The Last of Us season 1 seems to give Frank a more significant role. In an interview (via Collider), Bartlett mentioned that he received multiple scripts, so it doesn't look like he'll be a one-off character only seen in flashbacks. This is an excellent opportunity for The Last of Us to fix a mistake from the game and flesh out Bill and Frank's relationship. The fact that the Last of Us TV show is elevating the character of Frank is a good sign; Frank's increased role, as well as the inclusion of the new non-game characters, fleshes out the world of The Last of Us and makes the show even more interesting.
Next: HBO's The Last Of Us Is Already Teasing The Games Saddest Death