Disney+ is a great place to watch nearly every Disney movie under the sun, but you can't forget the television. Disney+ has so much original television programming, both that's previously aired on Disney Channel and/or ABC, and shows that are original to the service. From new releases to nostalgic favorites to hidden gems, we've waded through the list of shows to pull out the ones that really deserve your time.
Below, you can peruse our list of the best tv shows on Disney Plus, which includes new original series, reality shows, kids-centric programming, and of course classics.
Editor's note: This list was last updated on January 13th to include The Villains of Valley View.
RELATED: The Best TV Shows to Binge-Watch
61/61

Moon Knight (2022-present)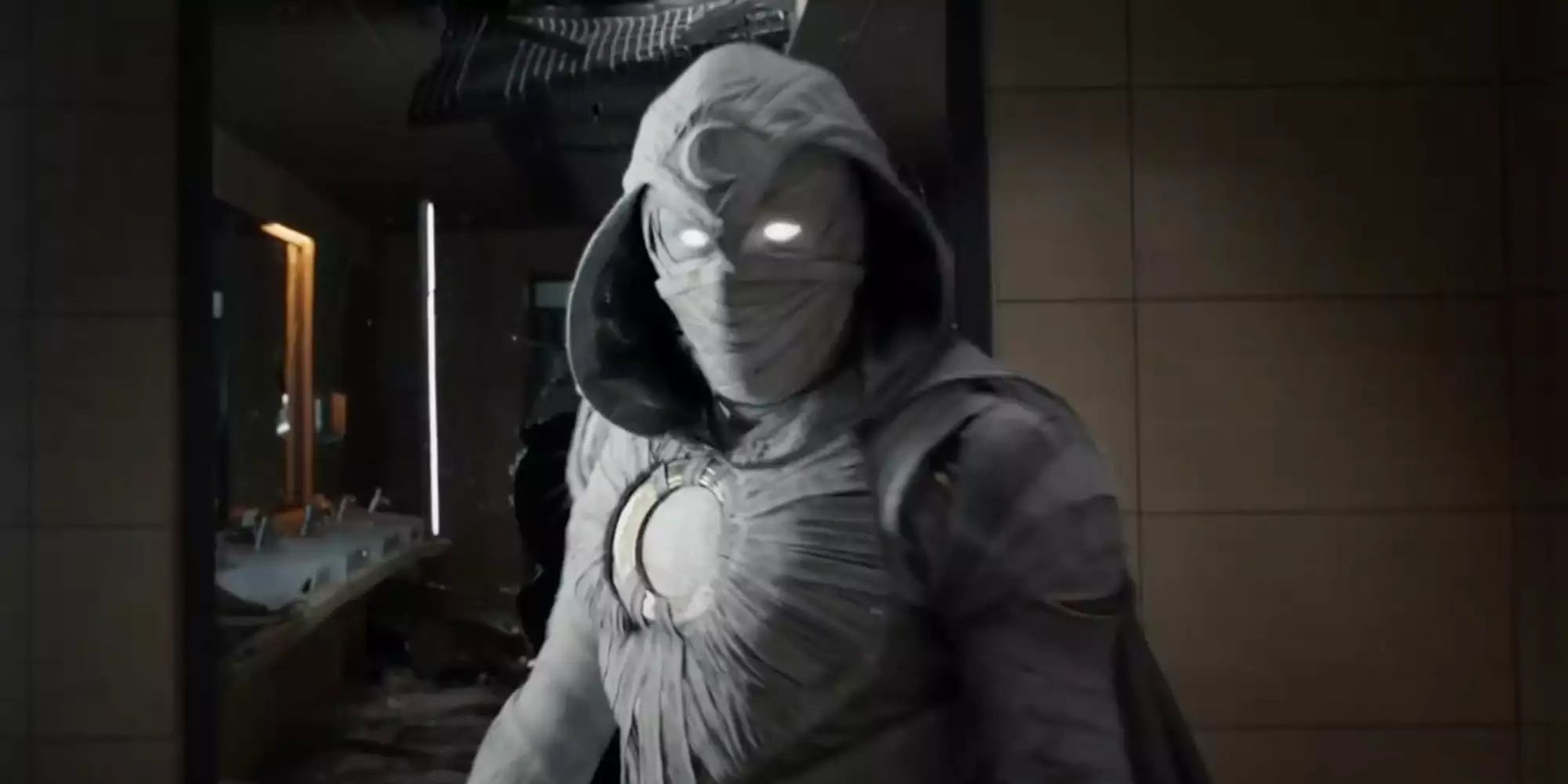 Created by: Jeremy Slater
Cast: Oscar Isaac, May Calamawy, Karim El Hakim, F. Murray Abraham
From the jump, this latest Marvel show promised something the likes of which we had never seen before from the cinematic franchise — and thanks to a cast helmed by the talents of Isaac, Calamawy, Hawke, and more, it undoubtedly delivered. Isaac has to pull double (and eventually triple duty) as the mercenary Marc Spector, who occasionally shifts into his alternate personality, a meek museum employee known as Steven Grant, as a result of his near-lifelong experience with Dissociative Identity Disorder, or DID. His mental illness doesn't keep him from becoming the avatar of the Egyptian god Khonshu (Abraham), who taps Spector to fight his vengeful battles against those who would do wrongs and attempt to skirt the consequences. Along the way, Marc is forced to do battles within as well as without, exploring some of his most painful and repressed memories in order to become the most accepted version of himself. With the finale of Marvel's latest Disney+ series airing this week, it's safe to say that Moon Knight has rooted itself firmly in the pantheon of successful MCU ventures on the small screen. – Carly Lane
60/61

The Villains of Valley View (2022-present)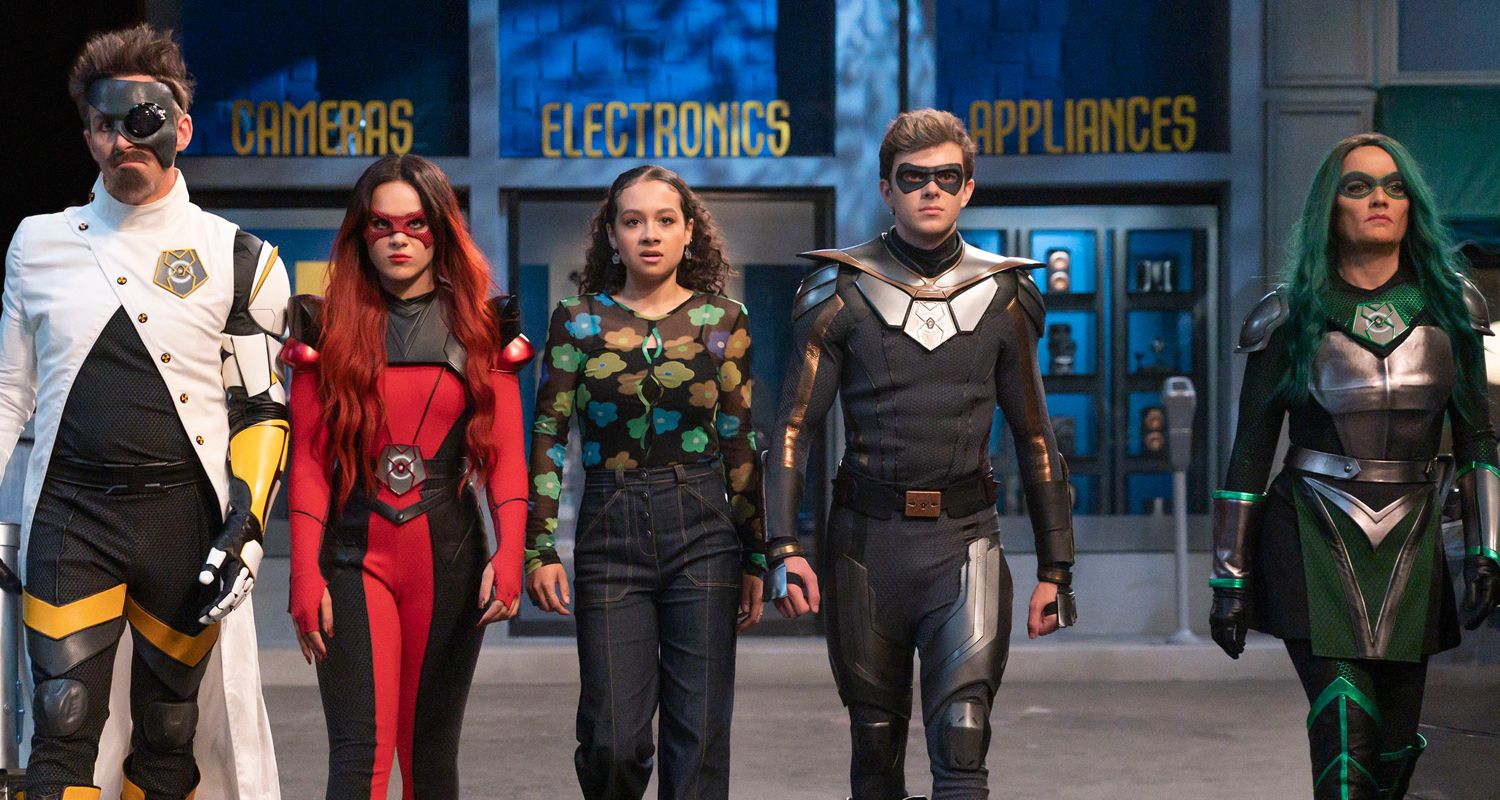 Creators: Chris Peterson, Bryan Moore
Cast: Isabella Pappas, Reed Horstmann, James Patrick Stuart, Lucy Davis
The Villains of Valley View is an adorable and unique take on the superhero genre. The Villains of Valley View follows a family of supervillains attempting to survive life in a small Texas suburban town. Starring James Patrick Stuart andLucy Davis as the parents and Isabella Pappas as Havoc, the rebellious teenager whose raucous antics force the family on the run from the League of Villains. Created by Chris Peterson and Bryan Moore, The Villains of Valley View is a delightful family comedy that celebrates differences and forging one's own path, similar to the macabre yet wholesome themes of The Addams Familyor Chilling Adventures of Sabrina. – Yael Tygiel
59/61

Sumo Do, Sumo Don't (2022-present)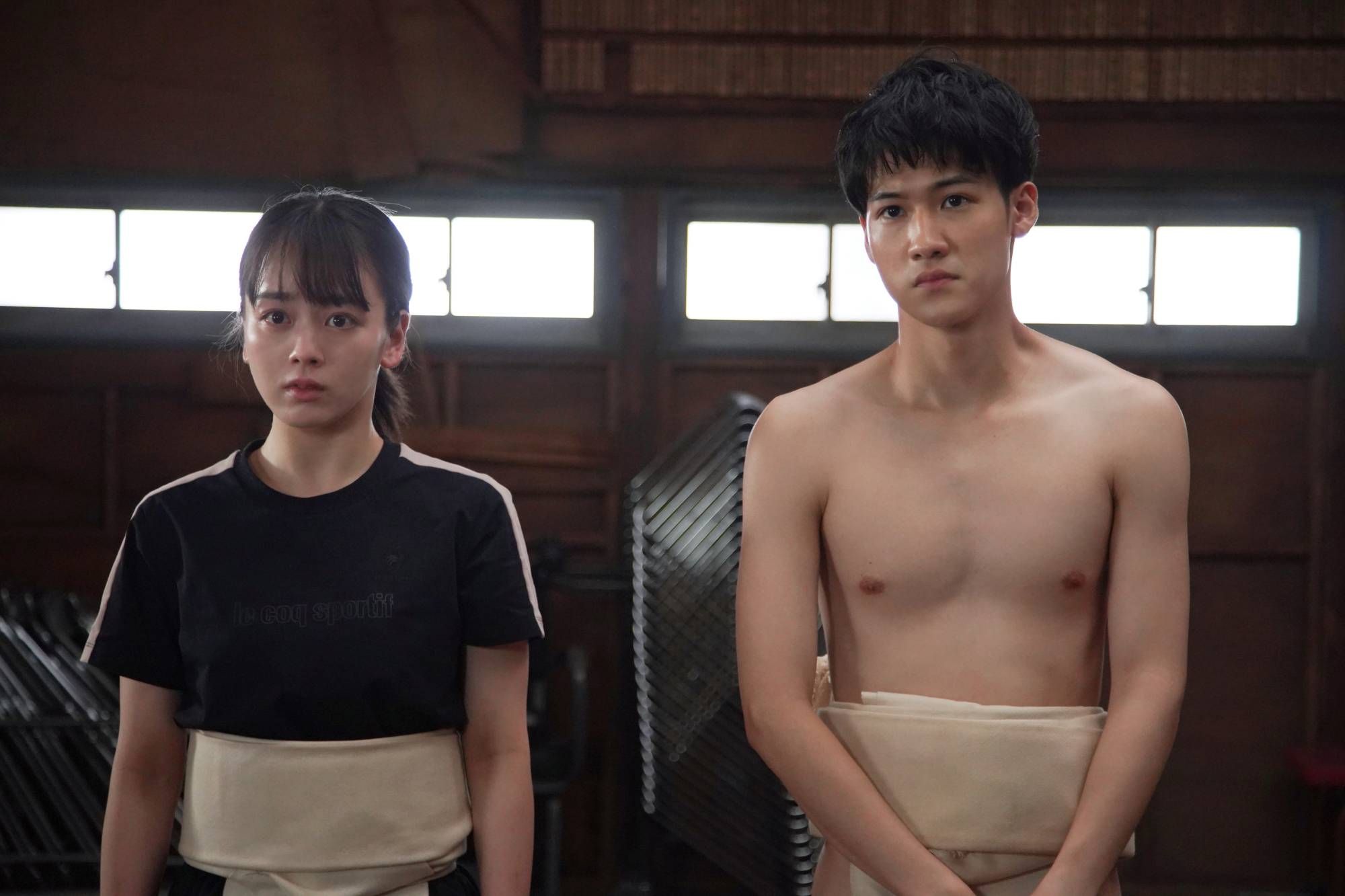 Created by: Masayuki Suo
Cast: Shôno Hayama, Rikka Ihara, Ryûsei Okumura
Like Big Shot, Sumo Do, Sumo Don't is a series that mixes sports with school romance. Starring Shôno Hayama as Ryota Moriyama, a college student on the verge of graduation, Ryota discovers his degree is suddenly dependent on his participation in the nearly defunct sumo club. Reluctantly, Ryota trains with the only other member of the club: a passionate young woman named Honoka Oba (Rikka Ihara). A cute rom-com spread across 10 episodes, Sumo Do, Sumo Don't is full of amusing physical comedy, and over time, Honoka's strict training methods will undoubtedly win over Ryoto's respect and heart. – Yael Tygiel
58/61

Foodtastic (2021-present)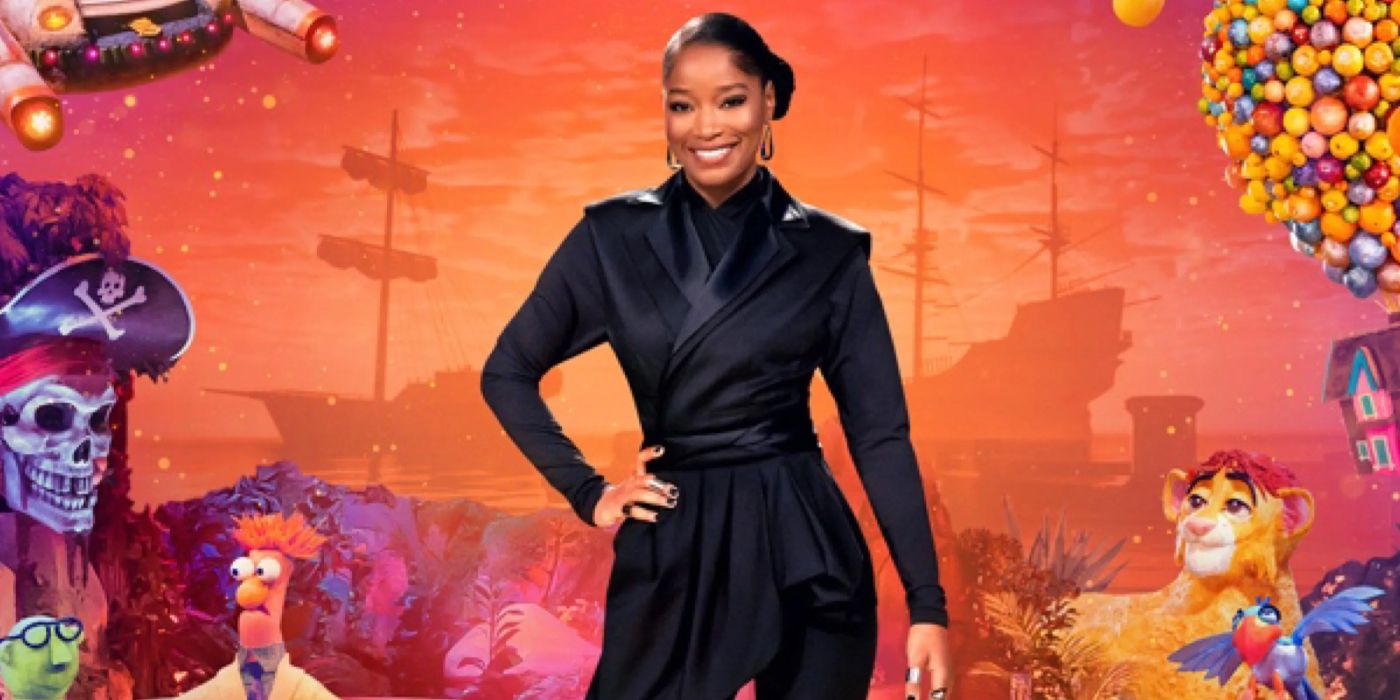 Cast: Keke Palmer, Amirah Kassem, Benny Rivera, Anthony Mendez
Foodtastic is a gorgeous combination of Disney storytelling with incredible food art. Hosted by the unbelievably talentedKeke Palmer(Nope), Foodtastic steps into beloved Disney properties, including Marvel, Pixar, and Star Wars, to shine a light on some outstanding foodscapes. In this feast for the eyes, global food artists compete to bring storybook fantasies to life. Foodtastic allows them to create some of their favorite characters and scenes from big blockbuster movies and animated classics. Judged by baker and author Amirah Kassem and chef Benny Rivera, Foodtastic is bursting with talented tastemakers on both sides of the competition. – Yael Tygiel
57/61

Limitless with Chris Hemsworth (2022-present)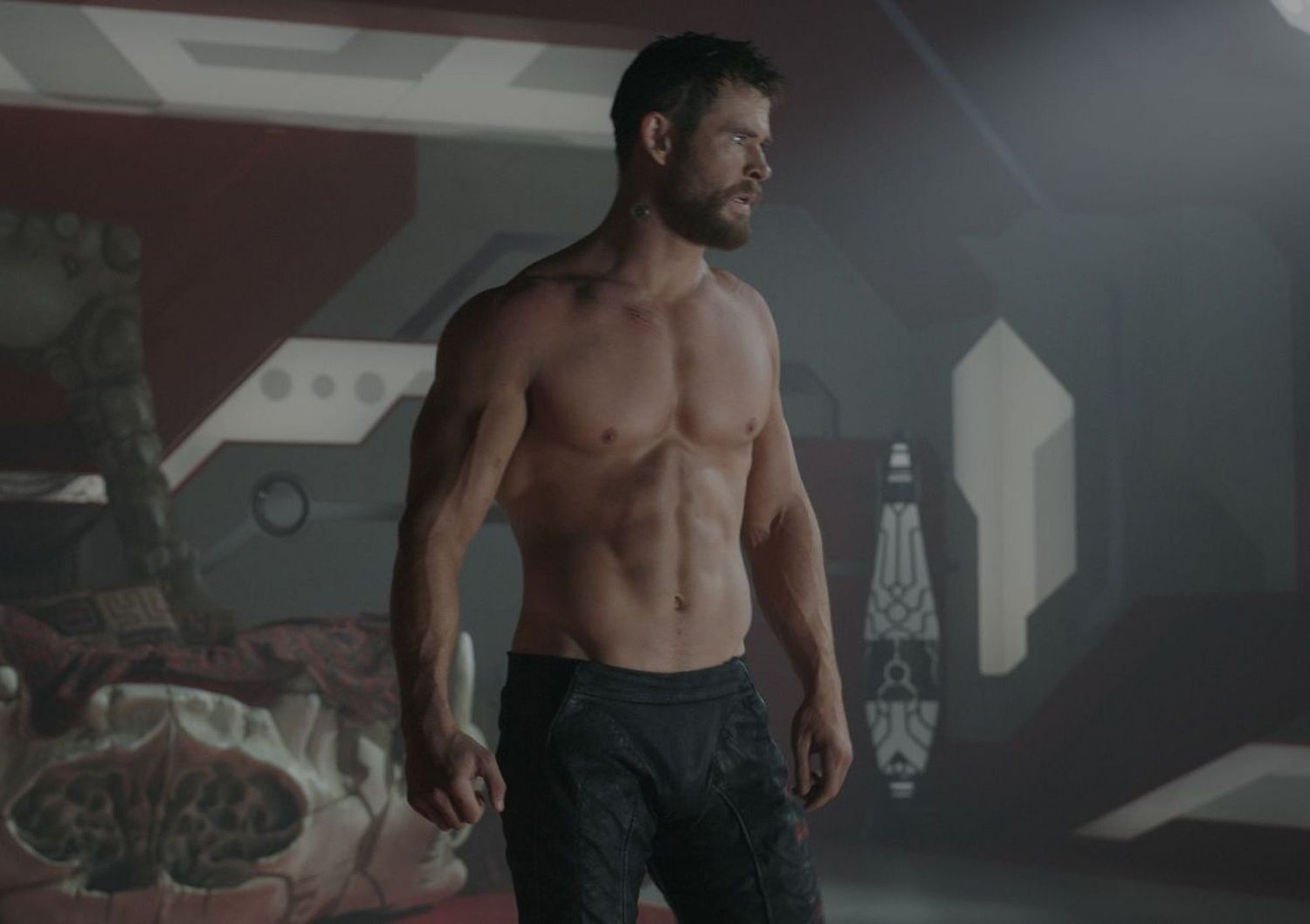 Creators: Darren Aronofsky, Ari Handel
Cast: Chris Hemsworth, Elsa Pataky, Peter Attia
A beautiful exploration of humanity, Limitless with Chris Hemsworth follows Thor: Love and Thunder star Chris Hemsworthas he searches for new and natural methods of ensuring a longer and stronger life. Over six episodes, Limitless with Chris Hemsworth allows the action star to dive into the science of the human body, testing his resilience, mental capacity, and mortality. Joining him on this journey are some of his friends and even his brothers, as Luke Hemsworth (Westworld) and Liam Hemsworth (The Hunger Games) appear in an episode. Biology research combines with nature documentary and a hint of Fear Factor in Limitless with Chris Hemsworth – a truly impressive investigation from NatGeo. – Yael Tygiel
56/61

National Treasure: Edge of History (2022-present)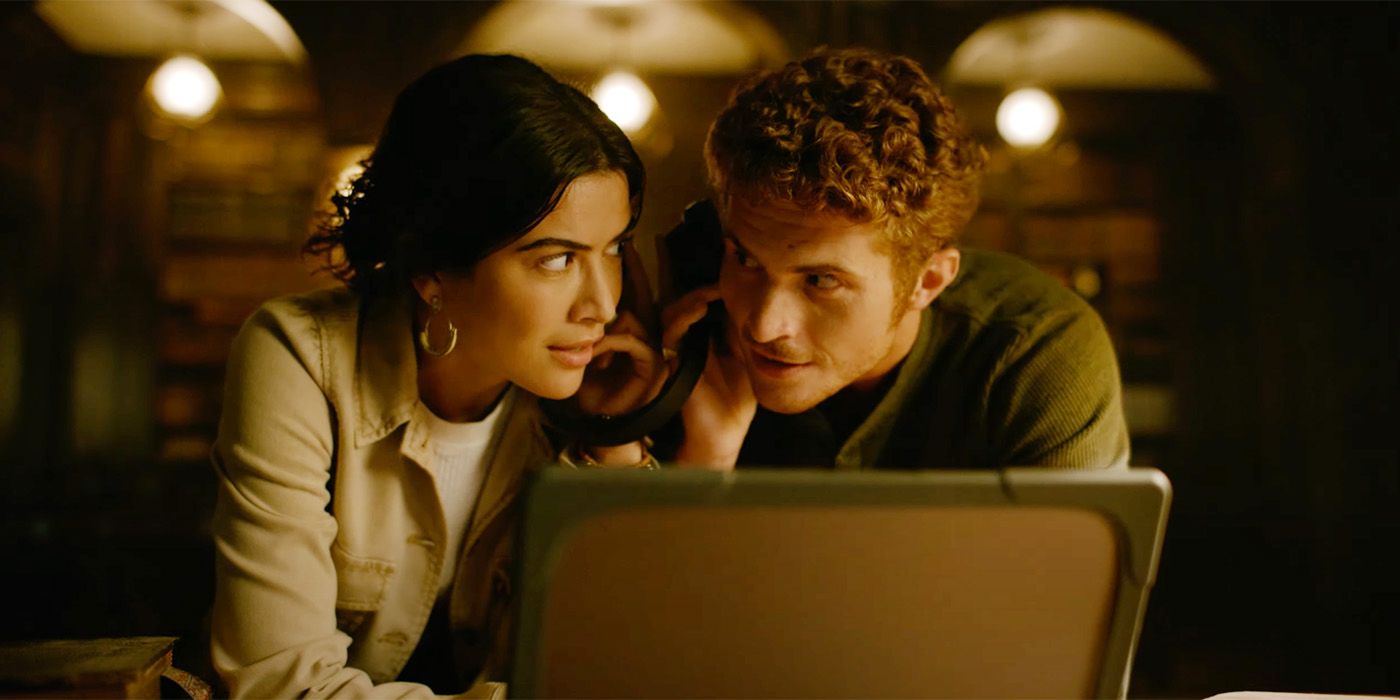 Created by: Cormac Wibberley, Marianne Wibberley
Cast: Lisette Olivera, Justin Bartha, Catherine Zeta-Jones
Based on the National Treasure film series, National Treasure: Edge of History is a continuation, now following a young woman named Jess Valenzuela (Lisette Olivera) as she searches for answers about her family history and attempts to recover a lost treasure. Featuring original characters like Billie Pearce (Catherine Zeta-Jones) as well as a few from the original movies, including Justin Bartha (The Hangover) reprising his role as Riley Poole and Harvey Keitel as Sadusky, Edge of History allows the National Treasure mythology to expand beyond the Gates family. Edge of History provides audiences with the same adventurous excitement as the movies and is infused with heart, humor, and history. – Yael Tygiel
55/61

Zootopia+ (2022-present)
Creators: Byron Howard, Rich Moore, Jared Bush
Cast: Bonnie Hunt, Alan Tudyk, Maurice LaMarche, Don Lake
Zootopia+ builds off the hit animal-centric film Zootopia with an animated anthology spin-off series to explore side characters through varying genres. Across six episodes, Zootopia+ reveals the unexpected lives of characters, including Judy's parents, Bonnie and Stu, with Bonnie Hunt and Don Lake reprising their roles, as well as fan-favorite DMV sloth, Flash (voiced by Raymond S. Persi). Zootopia+ continues to grow the fascinating lore of this universe by uncovering what characters from the movie were doing when they weren't directly involved in the main plot. Additional episodes of Zootopia+ include reality show-inspired stories, along with an episode focused solely on the history of Mr. Big, voiced by iconic animated voice actor Maurice LaMarche. – Yael Tygiel
54/61

Willow (2022-present)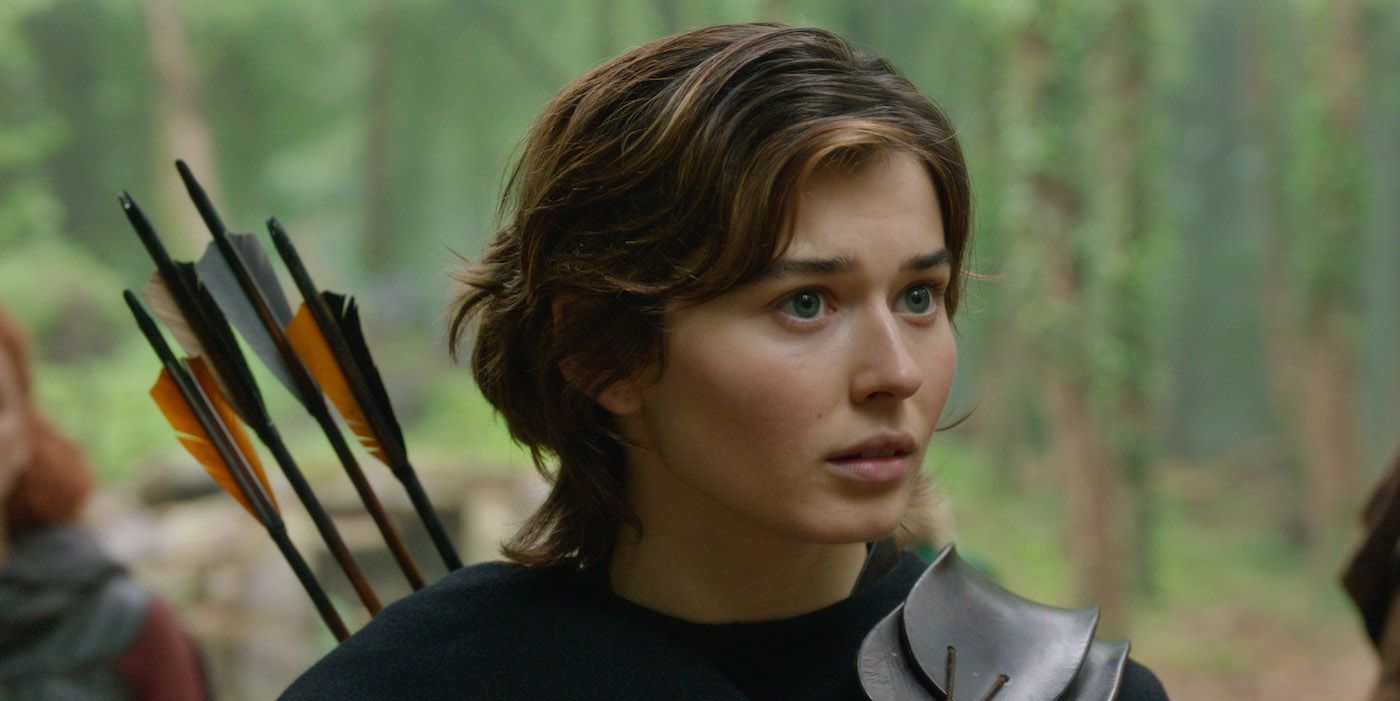 Developed by: Jonathan Kasdan
Cast: Warwick Davis, Ellie Bamber, Ruby Cruz, Erin Kellyman
A sequel to the 1988 film of the same name, Willow follows a group of heroes – including the titular role reprised by Warwick Davis – who must go on a quest to save the world and reckon with their past demons in the process. In addition to the beloved sorcerer, the series also features a prince and princess, a knight-in-training, and a thief. Combining delightful fantasy and exciting adventure, Willow is an entertaining gem for diehard fans and those new to the franchise alike. – Taylor Gates
53/61

Just Beyond (2021)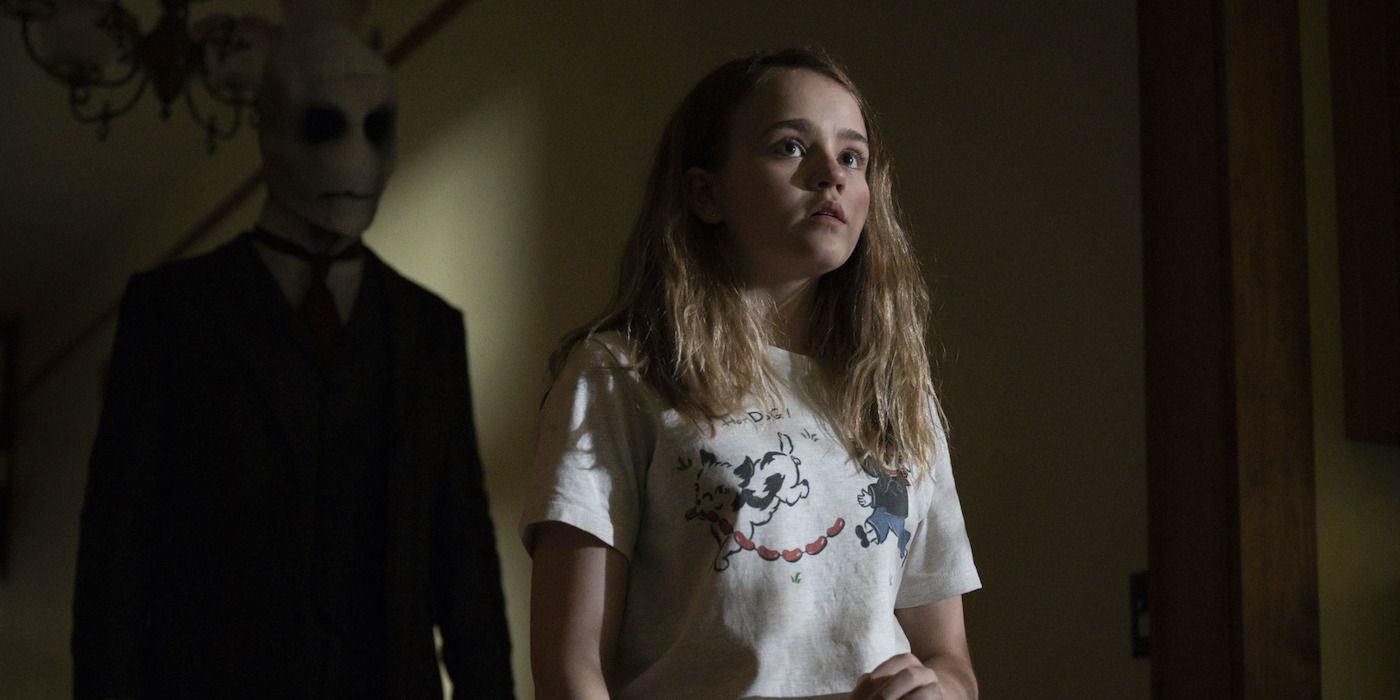 Created by: Seth Grahame-Smith
Cast: Mckenna Grace, Izabela Vidovic, Lexi Underwood
An anthology series based on the graphic novels by R. L. Stine, Just Beyond is a delightful horror-comedy show aimed at kids who like a little fright with their fun. The episodes range in subject matter from a young activist who's sent to a school with a dark secret to a beauty app with disastrous consequences. The show has been praised for tackling tough themes like grief in an entertaining and age-appropriate way, sending powerful messages through each installment. – Taylor Gates
52/61

The Santa Clauses (2022-present)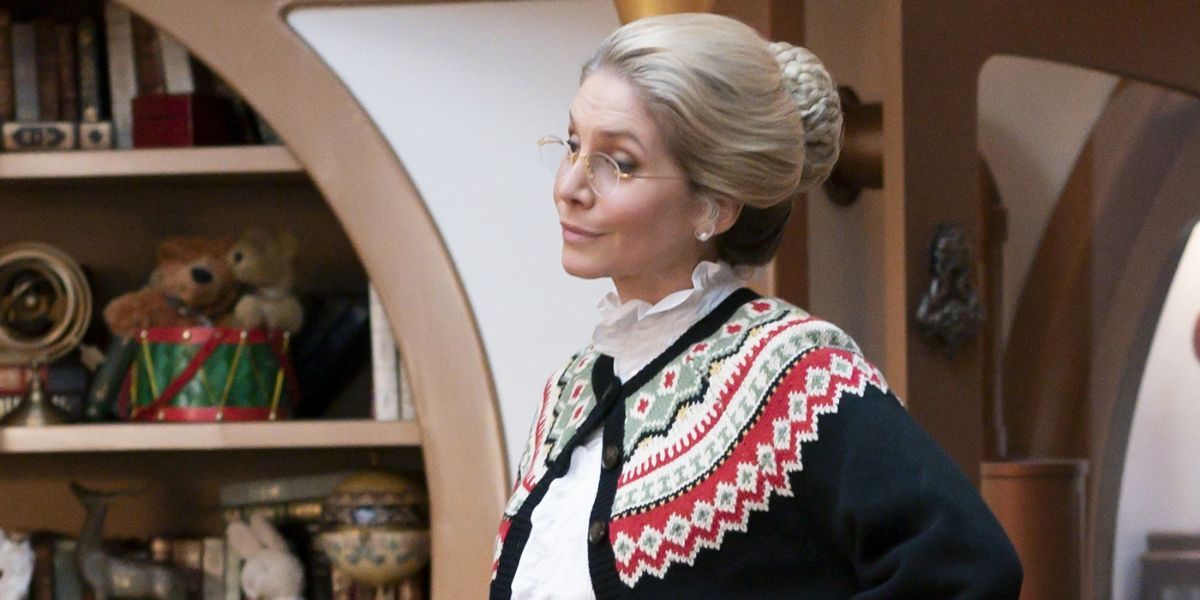 Created by: Jack Burditt
Cast: Tim Allen, Elizabeth Mitchell, Austin Kane, Elizabeth Allen-Dick
Serving as a continuation of The Santa Clause 3: The Escape Clause, The Santa Clauses sees many of the main cast members reprising their roles. The series follows an aging Scott (Tim Allen) as he realizes he can't be Santa forever. The show follows him as he seeks a replacement and prepares his family to live somewhere other than the North Pole. Cozy and comedic, The Santa Clauses offers sweet holiday fun for the whole family. – Taylor Gates
51/61

Save Our Squad (2022)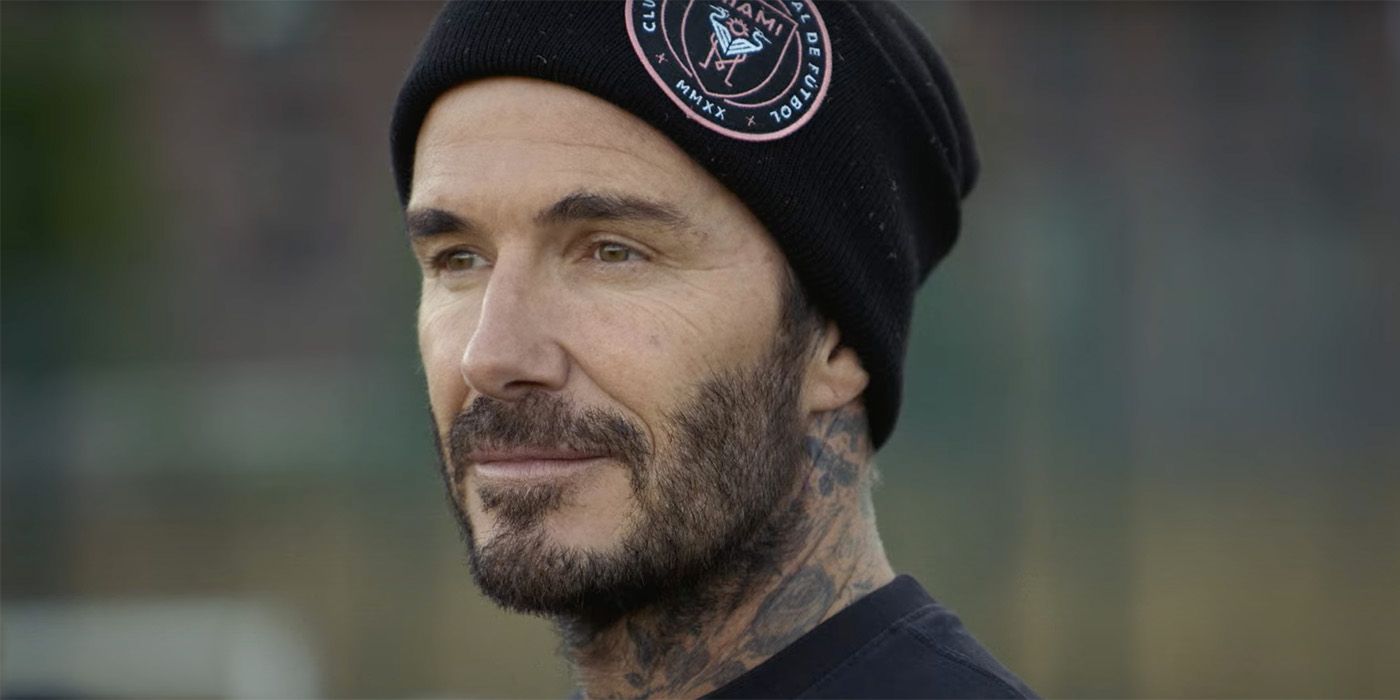 Cast: David Beckham
Soccer legend David Beckham brings his enthusiasm and love for the sport to the forefront in Save Our Squad. Revisiting the football pitch in East London, like the one where he learned to play, Beckham works with a team of young boys who are struggling to stay in the league. With guidance from Beckham, these grassroots players could take it all the way. Save Our Squad is a heartwarming show about following your dreams, hard work, and facing obstacles head-on. A touching four-part docu-series that explores the origins of success and building a strong work ethic, Save Our Squad is touching for young people with any passion, sports or otherwise. – Yael Tygiel
50/61

Once Upon a Time (2011-2018)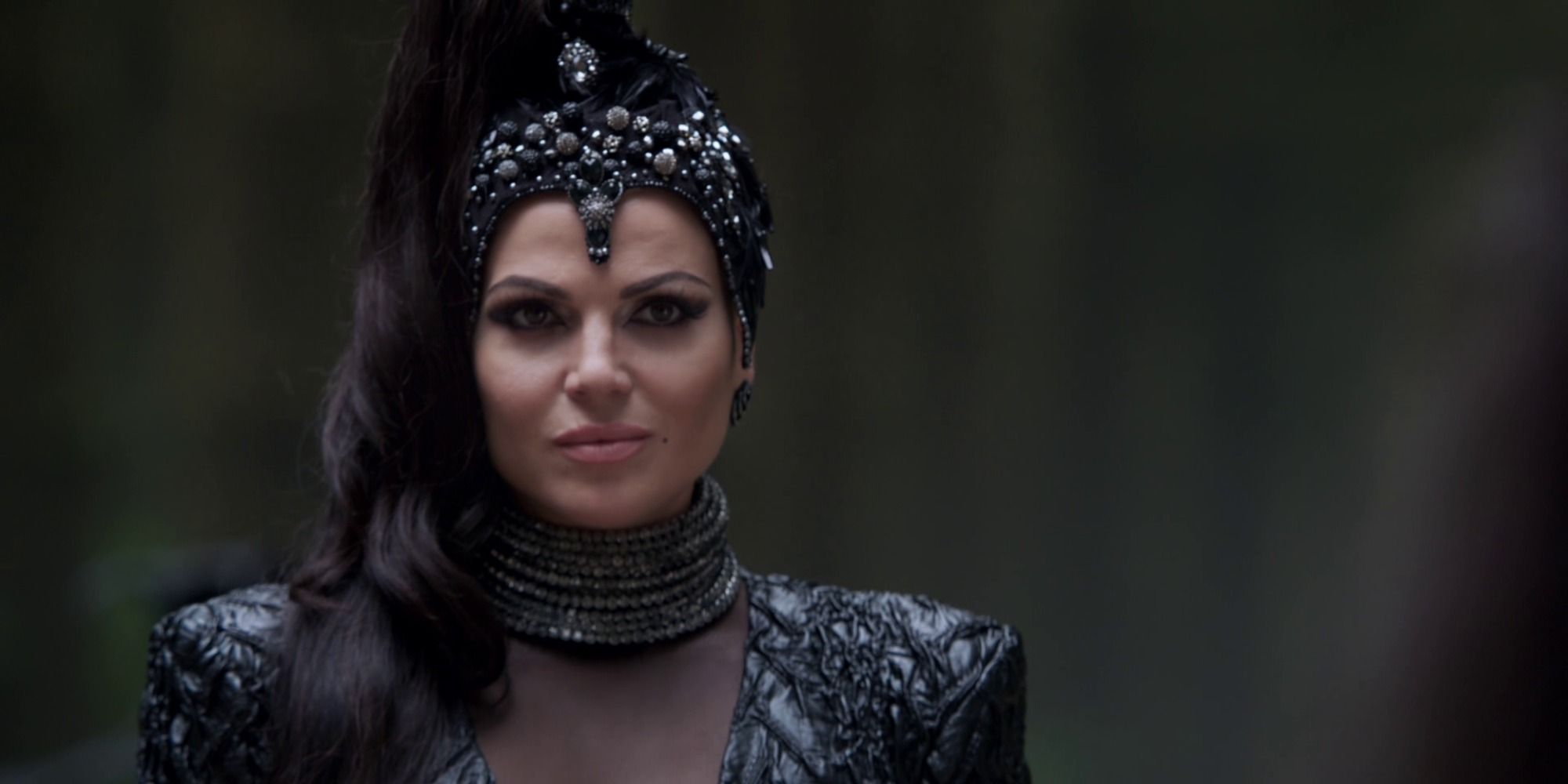 Created by: Edward Kitsis and Adam Horowitz
Cast: Ginnifer Goodwin, Jennifer Morrison, Lana Parrilla, Josh Dallas, Jared S. Gilmore
It's a concept that was first introduced back in 2011 to irresistible effect — what if fairy-tale characters were brought into our world, only they had no memory of their past or who they actually were? And what if the whole thing was the result of an evil queen's curse? Not only did Once Upon a Time spend episodes with such figures as Snow White, Prince Charming, Belle, Little Red Riding Hood and more in the present, but we also got to see flashbacks to their lives before, building out an even richer backstory for them in the process. When it comes to the show's later success, your mileage may differ in regards to those ending seasons, but you could do worse to celebrate the 10th anniversary than by watching all of Emma (Morrison) and Hook (O'Donoghue)'s steamiest scenes. – Carly Lane
49/61

Tales of the Jedi (2022-present)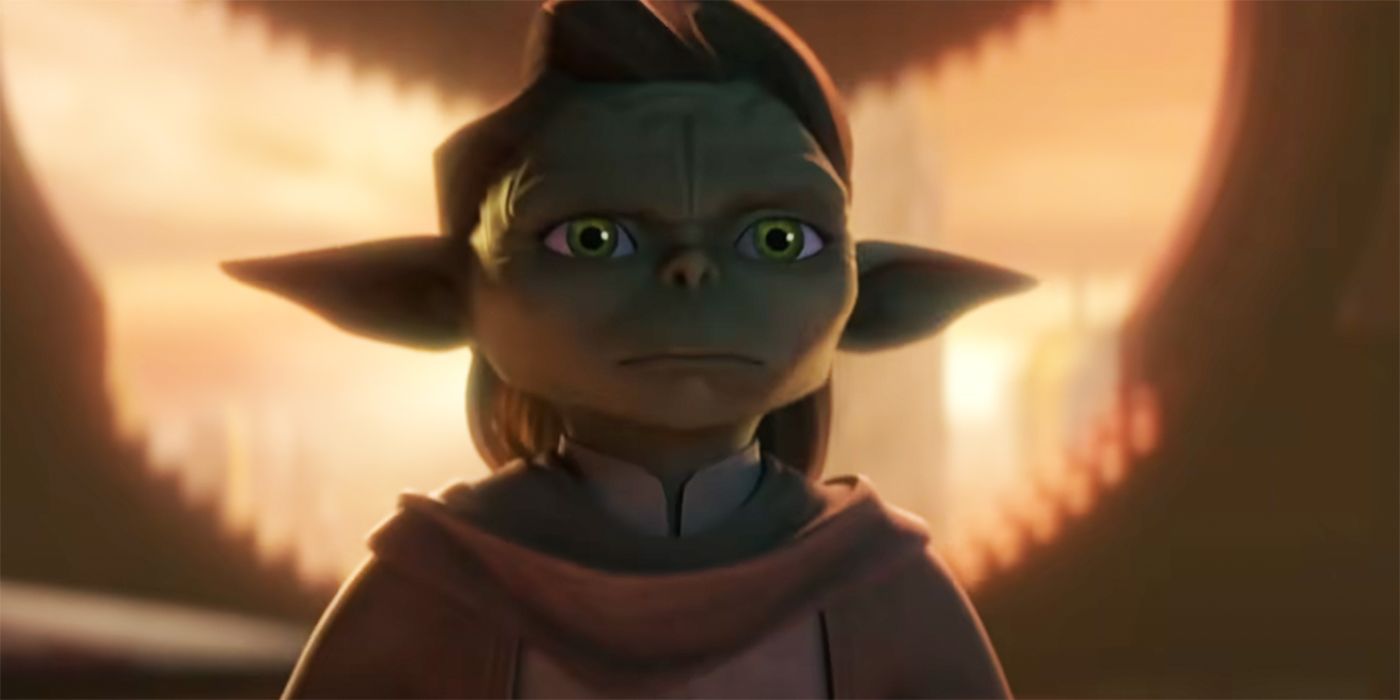 Created by: Dave Filoni
Cast: Ashley Eckstein, Corey Burton, Janina Gavankar, Micheál Richardson
If you're looking for something different than Andor still set in the Star Wars universe, Tales of the Jedi is an animated anthology series that explores various Jedi characters from the prequel trilogy era. Created by Dave Filoni – who also worked on The Mandalorian, The Book of Boba Fett, Star Wars: The Clone Wars, Star Wars Rebels, and more – fans have praised the show for its interesting connections to other lore in the franchise as well as its beautiful, concise, and thematically complex storytelling. – Taylor Gates
48/61

Hannah Montana (2006-2010)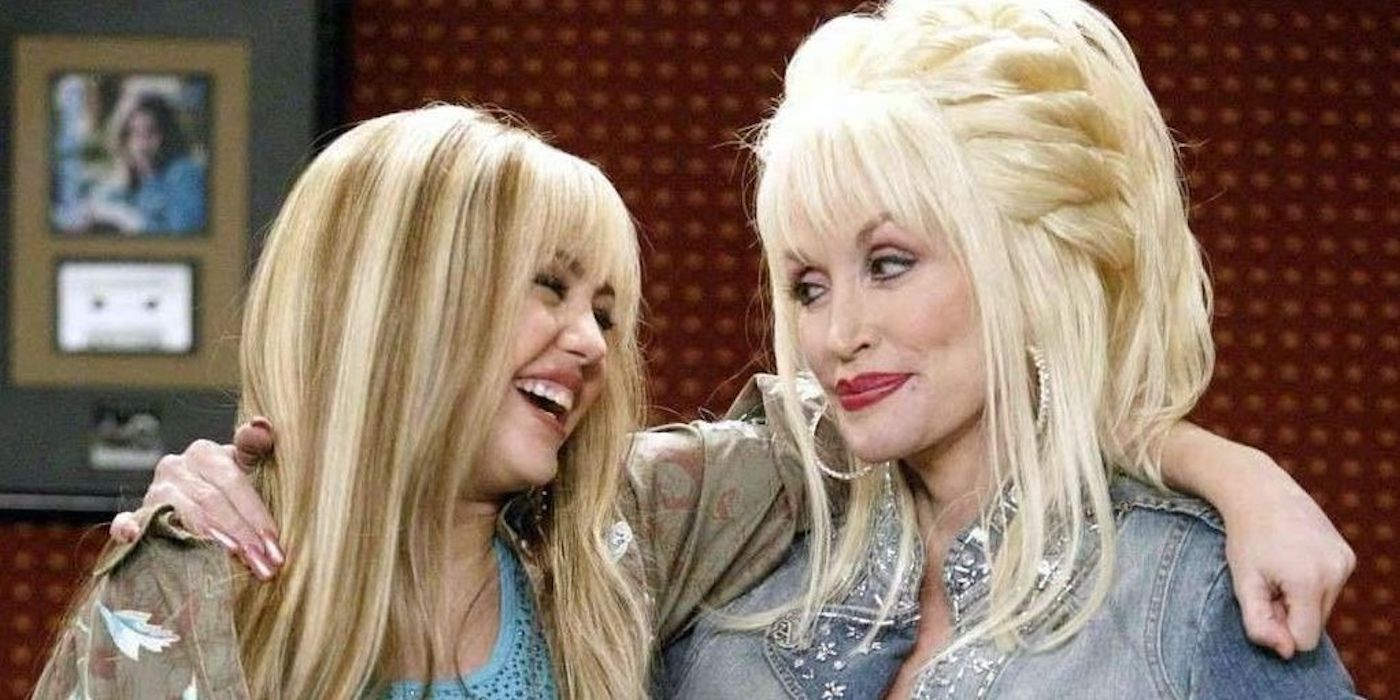 Created by: Michael Poryes, Rich Correll, Barry O'Brien
Cast: Miley Cyrus, Emily Osment, Mitchel Musso, Jason Earles
You get the best of both worlds! Hannah Montana is one of Disney Channel's most iconic series. Starring Miley Cyrus as Miley Stewart, the show follows her as she lives a double life, both a normal teenager and one of the world's biggest pop stars. With the help of her dad (played by her real-life father Billy Ray Cyrus), brother Jackson (Jason Earles), and best friends Lilly (Emily Osment) and Oliver (Mitchel Musso), she gets into crazy hijinks and performs some legitimately catchy bops. – Taylor Gates
47/61

Big Shot (2021-present)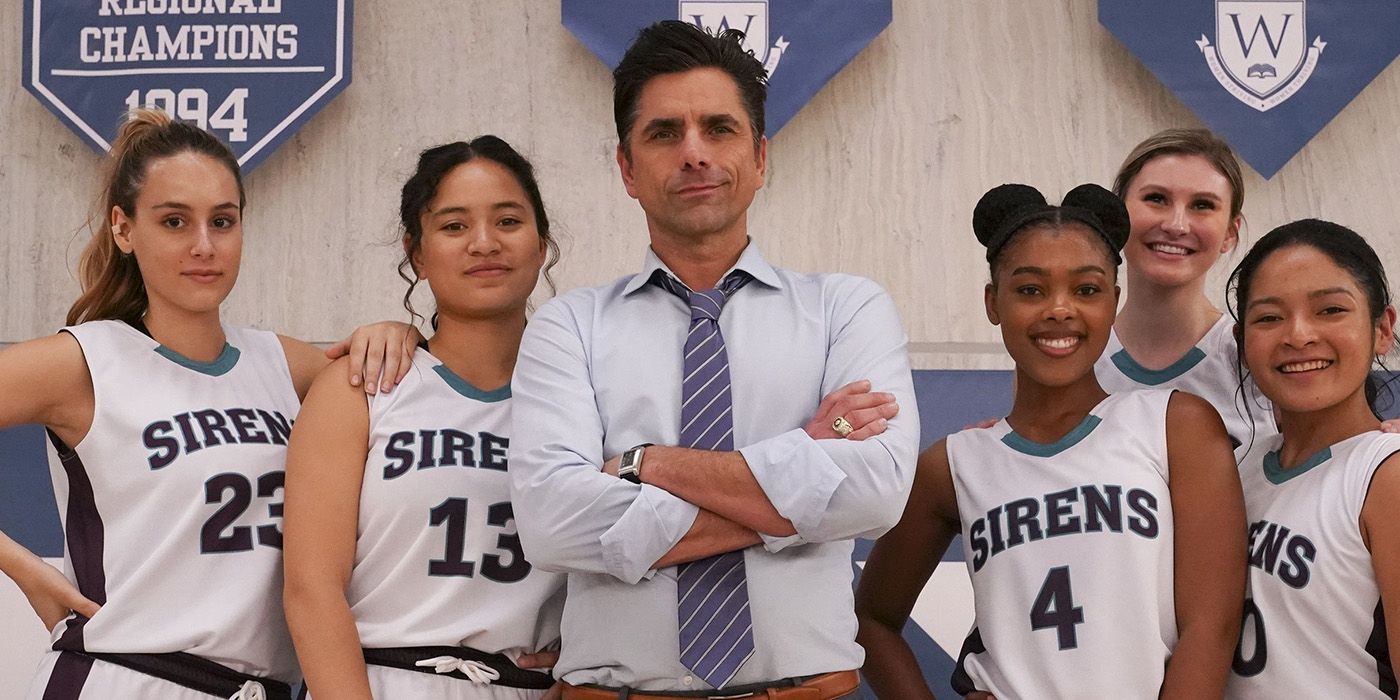 Created by: David E. Kelley, Dean Lorey, Brad Garrett
Cast: John Stamos, Jessalyn Gilsig, Richard Robichaux, Sophia Mitri Schloss
Hilarious and surprisingly heartwarming, Big Shot stars John Stamos as Marvyn Korn: an intense, well-decorated basketball coach. During one of his games at the University of Wisconsin, Marvyn flips out and ends up fired. Not only that, but he can't seem to get hired at the college level anywhere else, either. Instead, he finds himself coaching an all-girls high school basketball team – where he clashes with his new players right away. Big Shot may have a somewhat familiar and predictable sports dramedy formula, but it's still a fun and feel-good watch. – Taylor Gates
46/61

Love, Victor (2020-2022)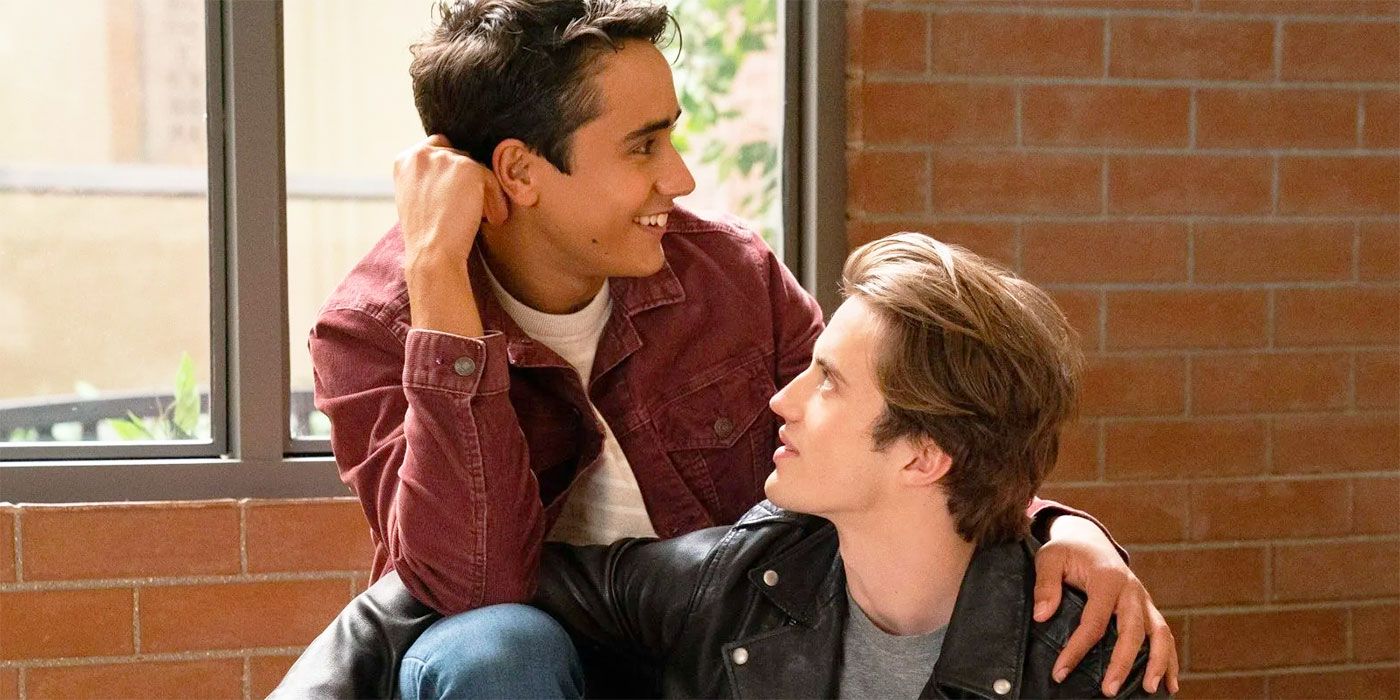 Created by: Isaac Aptaker, Elizabeth Berger
Cast: Michael Cimino, Rachel Hilson, Anthony Turpel, Bebe Wood
Set in the same world as the 2018 film Love, Simon, Love, Victor stars Michael Cimino in the titular role as a student starting a new school. When he starts struggling with family issues and exploring his sexual orientation, he reaches out to Simon for help. Sweet and sincere, Love, Victor is a breath of fresh air in the teen genre. Its sensitive way of handling important topics and heartfelt tone make this a warm, feel-good watch. – Taylor Gates
45/61

Andor (2022-present)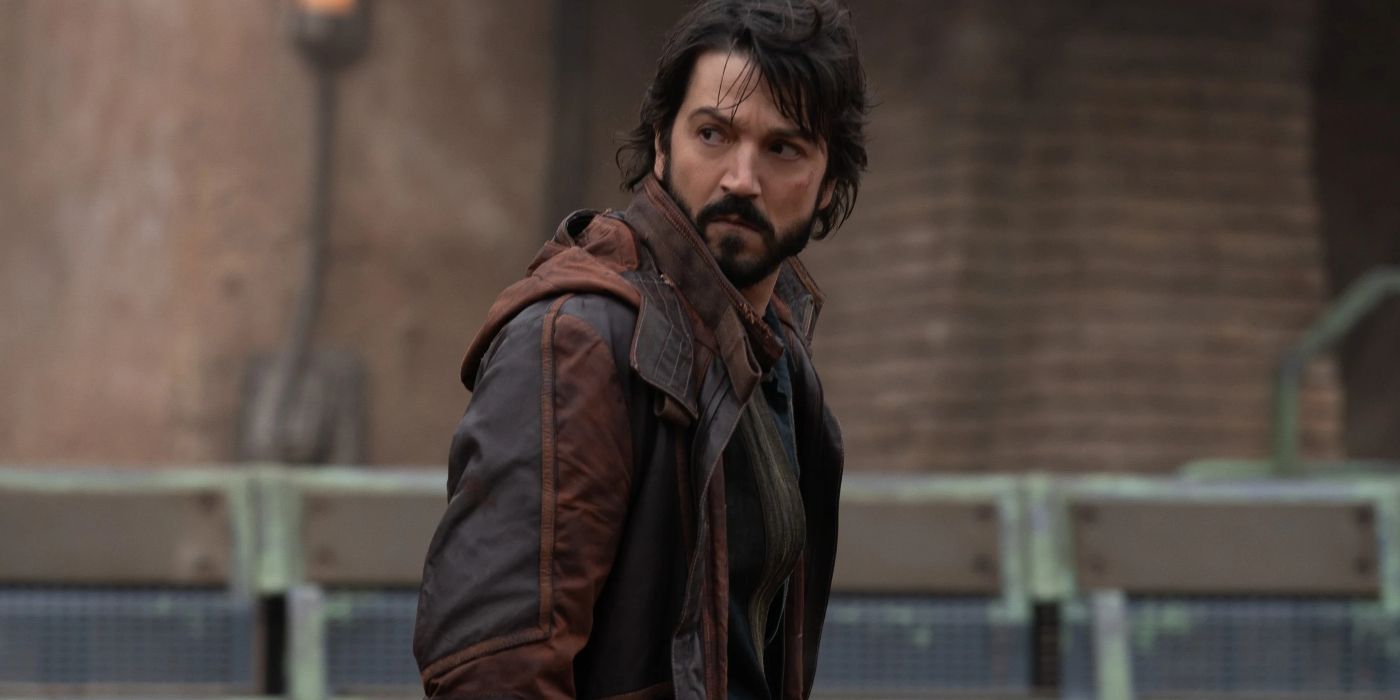 Created by: Tony Gilroy
Cast: Diego Luna, Kyle Soller, Adria Arjona, Joplin Sibtain
A prequel to Rogue One, Andor follows thief-turned-rebel-spy Cassian Andor (Diego Luna) in the events leading up to the 2016 movie. Though Andor joins the ranks of Disney+'s Star Wars shows The Mandalorian, The Book of Boba Fett, and Obi-Wan Kenobi, the vibe is distinctly different from its predecessors. A political thriller first and foremost, the show offers a darker, grittier, and even sometimes noirish approach to the franchise – a refreshing change. With intriguing writing and excellent performances, Andor is a daring, can't-miss installment that succeeds all on its own. – Taylor Gates
44/61

The Orville (2017-present)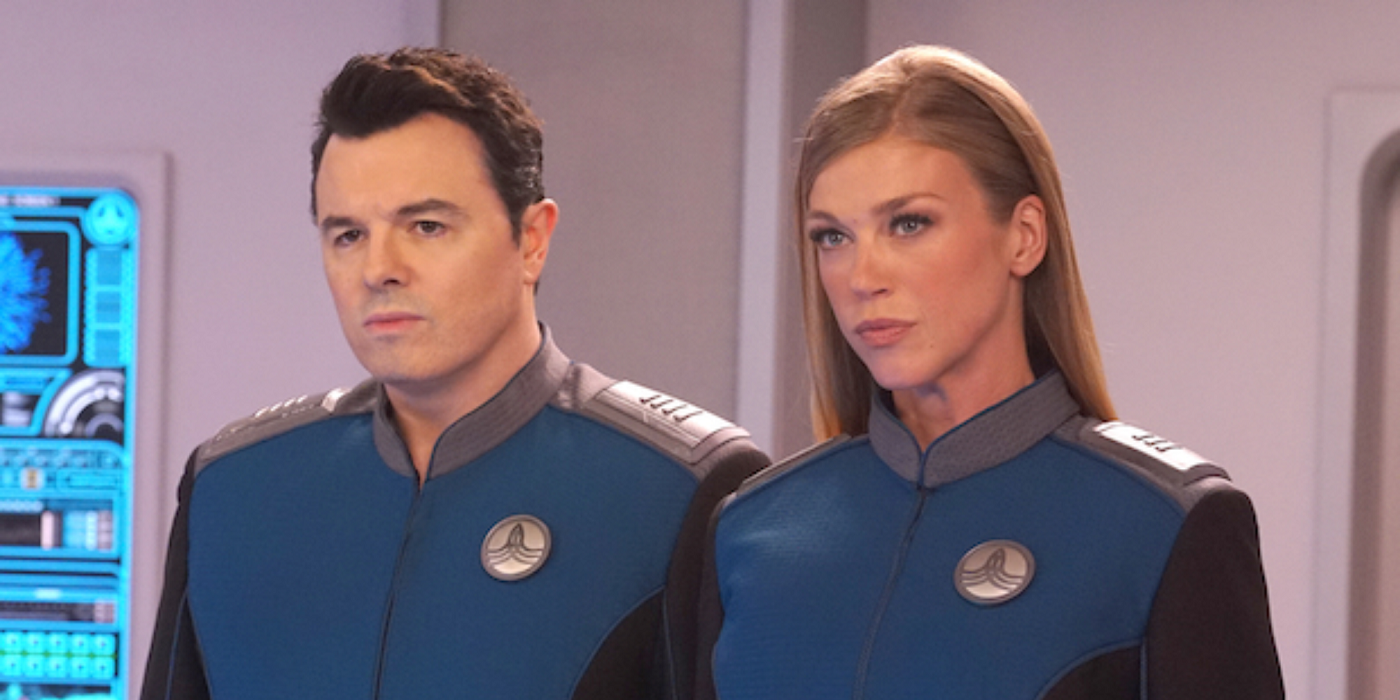 Created by: Seth MacFarlane
Cast: Seth MacFarlane, Adrianne Palicki, Penny Johnson Jerald, Peter Macon
Created by and starring Seth MacFarlane (Family Guy), The Orville is a science-fiction series about a space exploration ship and the beings who inhabit it. Sprinkled with MacFarlane's signature crass humor and leaning heavily on beloved and classic science-fiction tropes, The Orville is a surprisingly delightful addition to the space explorer subgenre. MacFarlane's adaptability allows the series to thrive as he showcases his talented cast, including Adrianne Palicki(Agents of SHIELD), Penny Johnson Jerald (Castle), and Peter Macon. However, The Orville does not shy away from tackling serious issues through comedy and sci-fi shenanigans, allowing the series to flourish with every season. – Yael Tygiel
43/61

She-Hulk: Attorney at Law (2022-present)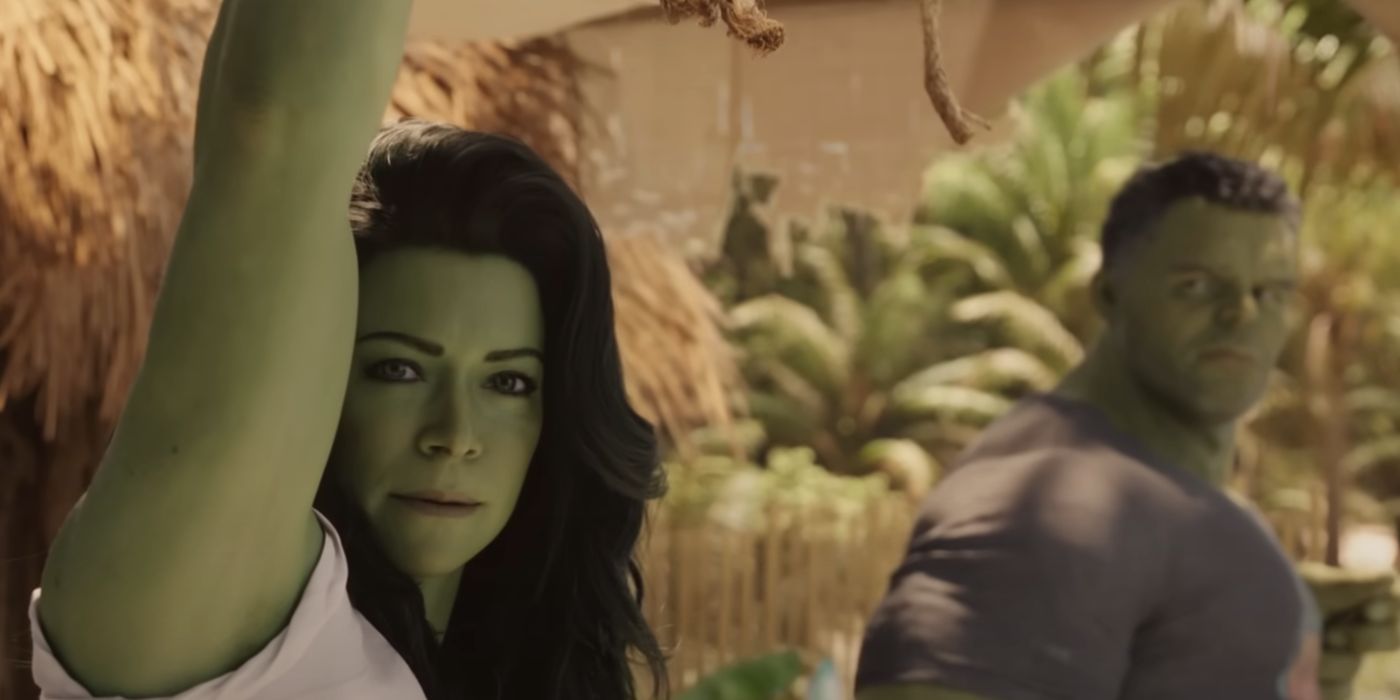 Created by: Jessica Gao
Cast: Tatiana Maslany, Mark Ruffalo, Jameela Jamil, Benedict Wong, Tim Roth
Tatiana Maslany (Orphan Black) absolutely shines in Marvel's She-Hulk: Attorney at Law as Jennifer Walters, cousin to Avenger Bruce Banner and his alter-ego, The Hulk (Mark Ruffalo). With She-Hulk, Walters goes from semi-successful human attorney to super-strong Hulk, transitioning her legal career and opening up the opportunity to become a superhero. Maslany's presence and wit captivate on screen, supported by an incredible cast including Jameela Jamil (The Good Place), Benedict Wong (Doctor Strange in the Multiverse of Madness), and Tim Roth (Lie to Me). She-Hulk is a delightfully enjoyable new addition to the Marvel Cinematic Universe. – Yael Tygiel
42/61

Mighty Ducks: Game Changers (2021-present)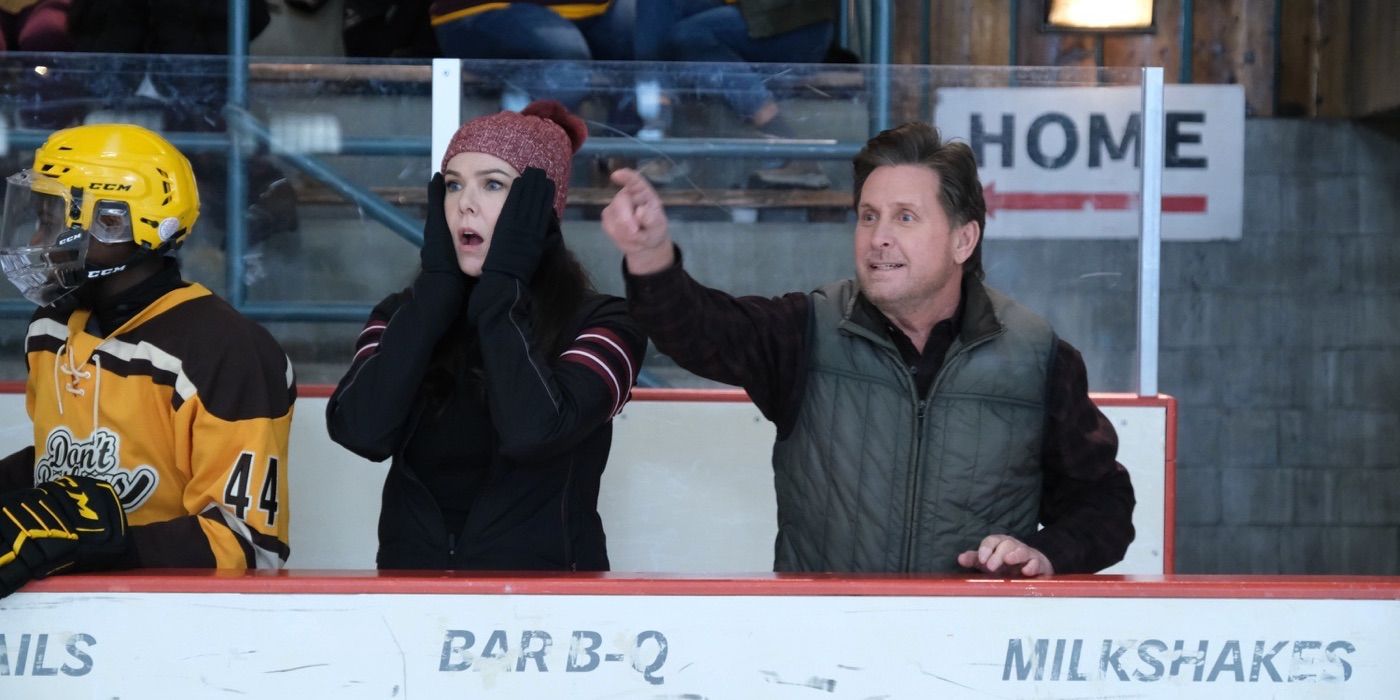 Created by: Steven Brill, Josh Goldsmith, Cathy Yuspa
Cast: Luke Islam, Lauren Graham, Brady Noon
A continuation from the beloved film franchise, The Mighty Ducks: Game Changers sees Emilio Estevez(The Breakfast Club) reluctantly return to the ice as Gordon Bombay, coerced to coach with Alex Morrow, played by Lauren Graham (Gilmore Girls), and a new generation of hockey playing underdogs. Updated for a modern audience, The Mighty Ducks: Game Changers stars Brady Noon, Maxwell Simkins, and Luke Islam. Continuing in the tradition of the original films, Game Changers erupts with heart and focuses on the foundations that made the movies so memorable and touching. – Yael Tygiel