The upcoming biopic Back to Black reveals the first look at its Amy Winehouse actress, and the resemblance is uncanny. Winehouse, the seven-time Grammy Award winning British singer, passed away from alcohol poisoning in 2011 at age 27, after a long struggle with substance abuse. Back in Black is set to document Winehouse's powerful rise to fame before her untimely death. Winehouse's biopic was initially announced in 2018 and signed off on by her estate but was stuck in production limbo for several years, only beginning to receive major updates in July 2022.
In a report from Deadline, a new image reveals what Winehouse's actress with look like in Back to Black.
Marisa Abela, best known for her role as Yasmin in HBO's Industry, will portray the late singer. Abela was the frontrunner for the role as of July 2022, with an audition that reportedly blew executives on the film away. Check out the first look at Abela as Winehouse above.
Related: Why Weird Succeeds As A Biopic Where I Wanna Dance With Somebody Fails
Everything We Know About The Amy Winehouse Biopic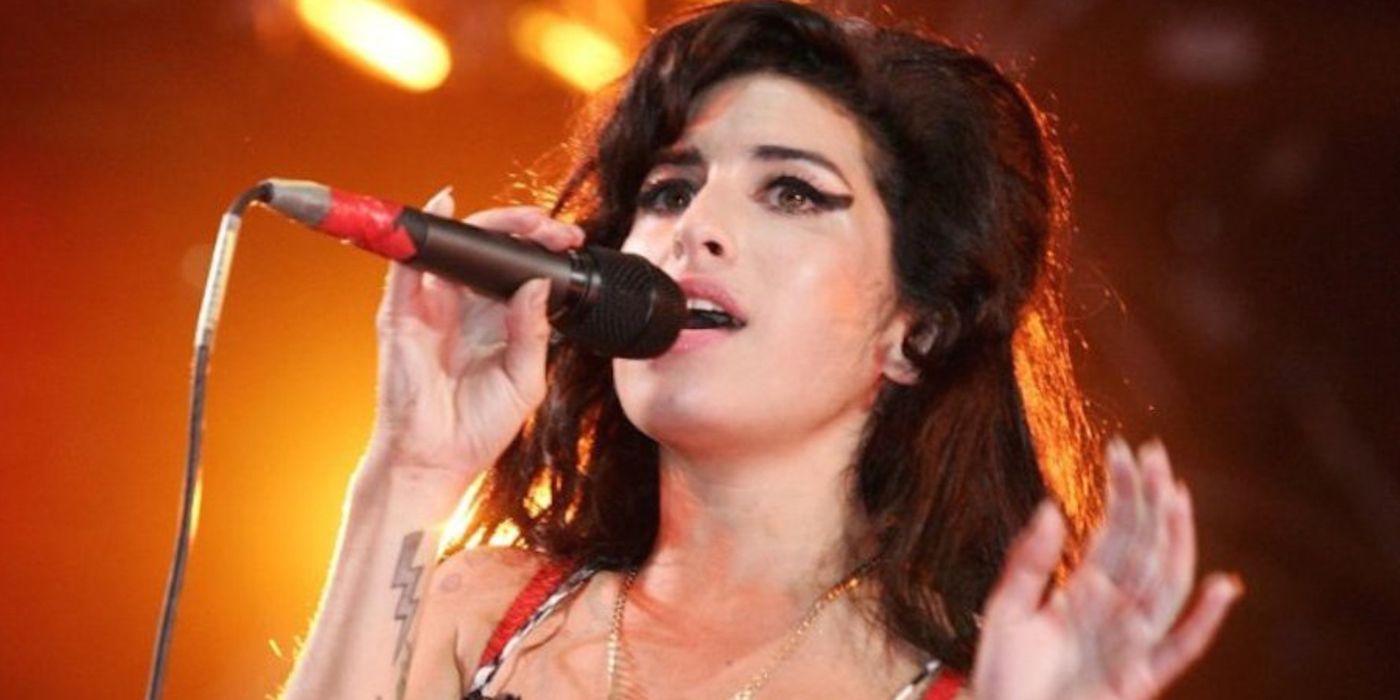 While Back to Black was announced in 2018, there were no new updates on the biopic for many years, leading some to wonder if the film would ever progress. However, in July 2022, it was revealed that Fifty Shades of Grey and Nowhere Boy director Sam Taylor-Johnson was set to direct the movie, and that work on the biopic was now moving quickly. Taylor-Johnson has said that working on this film is her "dream" job, and that she wants to "create a movie that we will all love and cherish forever. Just like we do Amy." Filming on Back to Black is set to begin on January 16 in London.
Though a Winehouse biopic has been long-awaited by fans of the singer, many are apprehensive about the film, wondering if Back to Black will do Winehouse justice. Since Winehouse's death, many projects began development on telling her story, including a film from Lotus Entertainment with The Girl With The Dragon Tattoo star Noomi Rapace set to portray the singer. Unfortunately, no biopics managed to get off the ground. However, A24 released a documentary about Winehouse's life in 2015 entitled Amy, which went on to win the Academy Award for Best Documentary Feature and is a well-respected picture of Winehouse's life by fans.
Despite the film being stuck in production limbo for four years, work on Back to Black is now full-steam ahead. With filming beginning soon more looks at the biopic at sure to come, but Abela's first look as Winehouse is incredibly promising. There is currently no release date set for the film yet, but Abela can be seen later this year when Barbie is released. Winehouse fans can expect more updates from Back to Black as production on the biopic continues throughout 2023.
Next: 10 TV Biopics Hated By Their Subjects
Source: Deadline