Creator Taylor Sheridan is having an excellent time with Paramount. The streamer is thriving on his capabilities to create an intricate universe that spins many shows, and Yellowstone is one great example of how the creator can get the audience glued to their seats. His recent series Tulsa King with Sylvester Stallone in the lead is also being commended by fans and critics alike. In a recent chat with IndieWire, Paramount Programming Chief, Tanya Giles, confirmed the possibility of turning the show into its own universe.
"The short answer is absolutely. We're open to the possibilities, everything," Giles said of the idea of spinning more stories out of Sheridan and Stallone's labor of love. She further explained, "What we love to do is take this valuable IP and turn anything into a franchise because we believe there's a world of storytelling to be told that the audience can enjoy, and they love the characters. Let's see where it can take us." Tulsa King has some amazing performances, good storylines, and is shouldered brilliantly by Stallone.
Tulsa King sees Stallone as Mafia capo, Dwight, who gets out of prison and is unceremoniously exiled by his boss to set up shop in Tulsa. When he figures that his mob family may not have his best interests in mind, Dwight slowly builds his own crew with a bunch of misfits. The feature marks Stallone's first TV series and the pilot garnered 3.7 million total viewers over its first three days. "The huge success we've had with 'Tulsa King' and Sylvester Stallone opens up possibilities with Taylor Sheridan, who consistently, his mind works in terms of universes and backstories, so I think there's always a possibility that there's more to that universe and more to that story. More to come there," Giles added.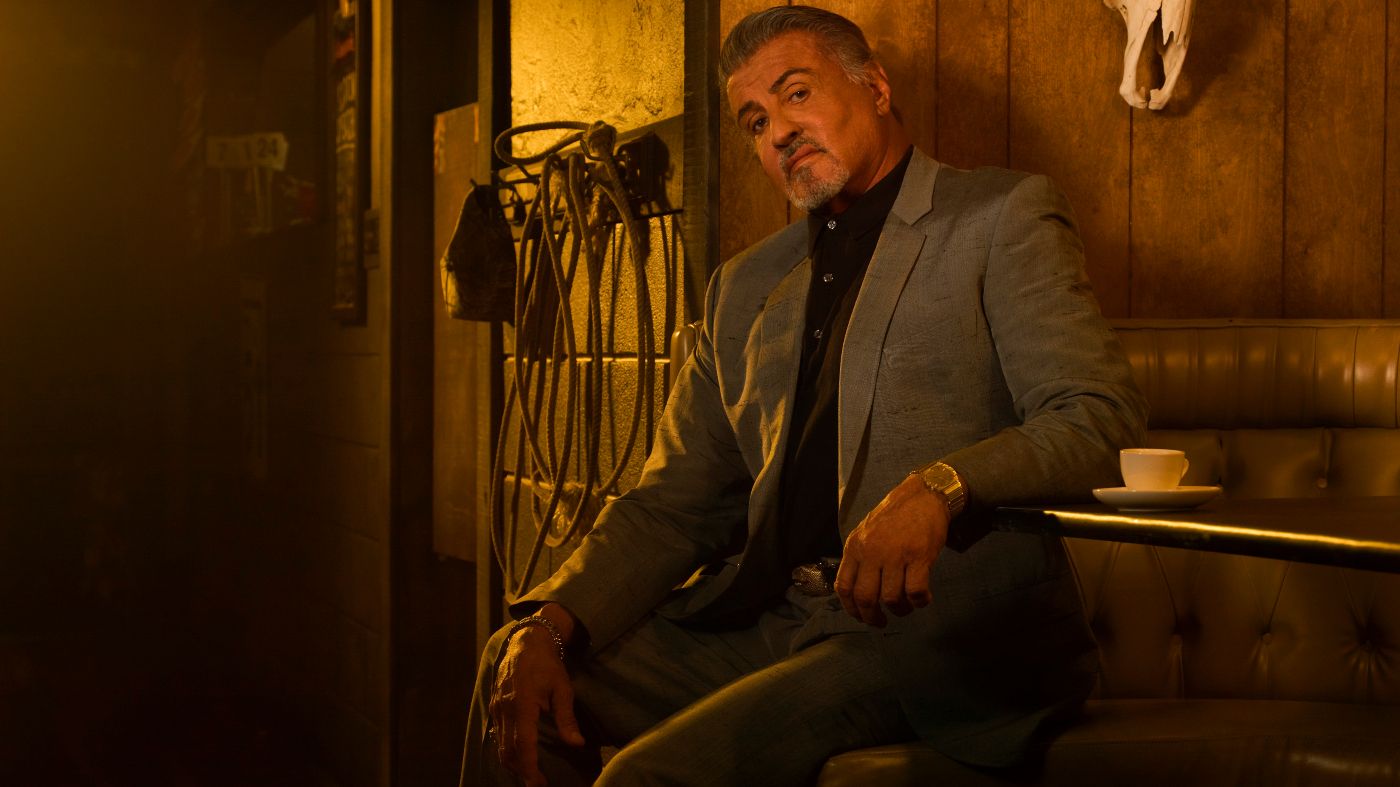 RELATED: 'Tulsa King' Premiere Review: Stallone Rules All in Taylor Sheridan's New Show
A Season 2 has already been ordered by the network. Along with Stallone as Dwight the feature stars power paced performers like Andrea Savage as Stacy Beale, Martin Starr as Lawrence, Jay Will as Tyson Mitchell, Max Casella as Armand, Domenick Lombardozzi as Don Charles, Vincent Piazza as Vince Antonacci, Dana Delany as Margaret and more. Sheridan executive produced the feature alongside Terence Winter, who serves as showrunner and writer. Stallone also executive produces with David C. Glasser, Ron Burkle, Bob Yari, David Hutkin, Allen Coulter, and Braden Aftergood.
Season 1 of the nine-part series is available on Paramount+. You can check out the trailer below: