'The Last of Us' & 9 Highest-Rated Video Game Adaptations on Rotten Tomatoes
HBO's highly-anticipated adaptation of The Last of Us has received near-universal acclaim from critics, signaling a promising start for the premium network's would-be franchise. Critics have praised the adaptation's faithfulness and the cast, giving HBO yet another win following years of consistent and celebrated programming.
RELATED: 'The Last Of Us' & Other Shows To Geek Out To In 2023
It's not always that a video game adaptation receives such positive reviews. Usually, these projects receive less-than-stellar comments from critics. However, The Last of Us is not the only video game adaptation to receive a high score on review aggregator Rotten Tomatoes (which lists both movie and TV series adaptations), although it might be among the most acclaimed and prestigious, which is saying something considering it comes from HBO, home of prestige TV.
10/10

'Sonic The Hedgehog 2' (2021) – 69%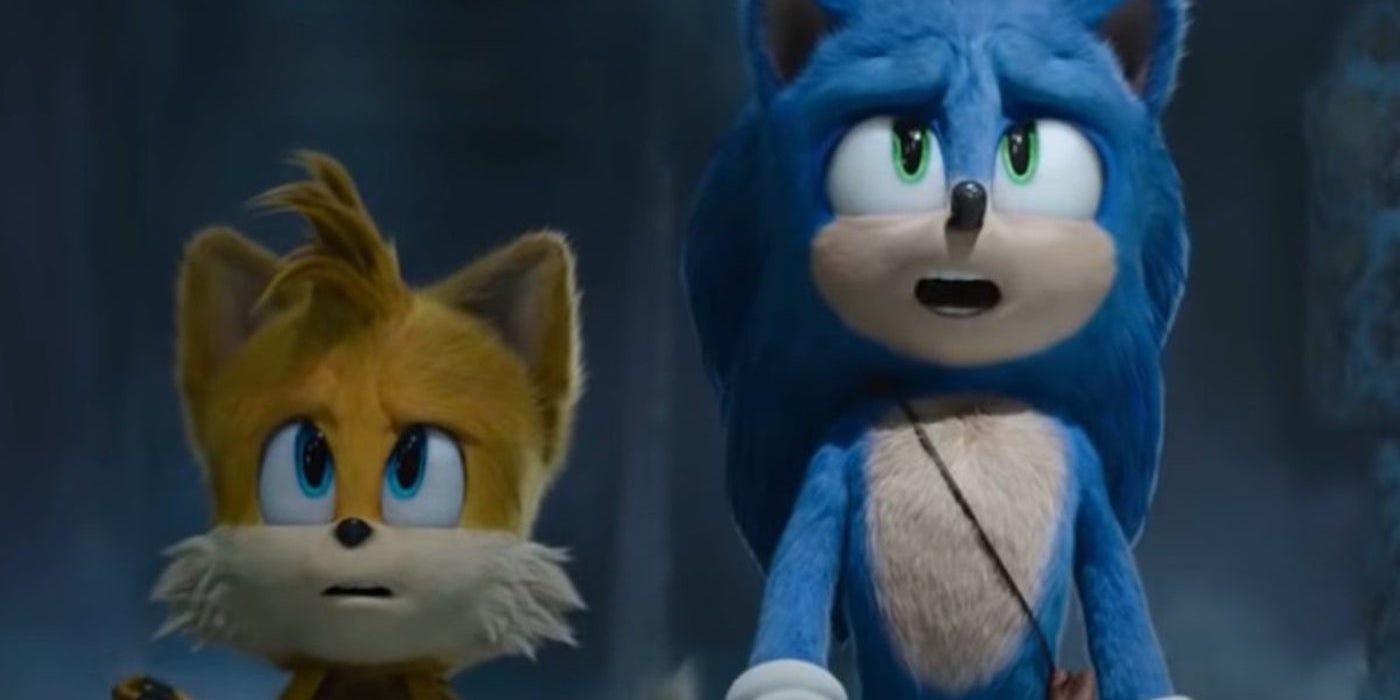 The first Sonic the Hedgehog movie received positive reviews from critics, who considered it an entertaining albeit safe entry into the video game adaptations world. The sequel receives slightly better reviews, mainly thanks to the higher stakes and the welcome addition of an Idris Elba-voiced Shadow.
Both Sonic movies received acclaim for Jim Carrey's wild performance as Dr. Robotnik, James Marsden's ever-reliable presence, and the visual effects. And while the movies greatly differed from the video games, the Sonic adaptations are still highly entertaining and visually appealing, ranking them among the superior game-to-screen efforts.
9/10

'Halo' (2022) – 70%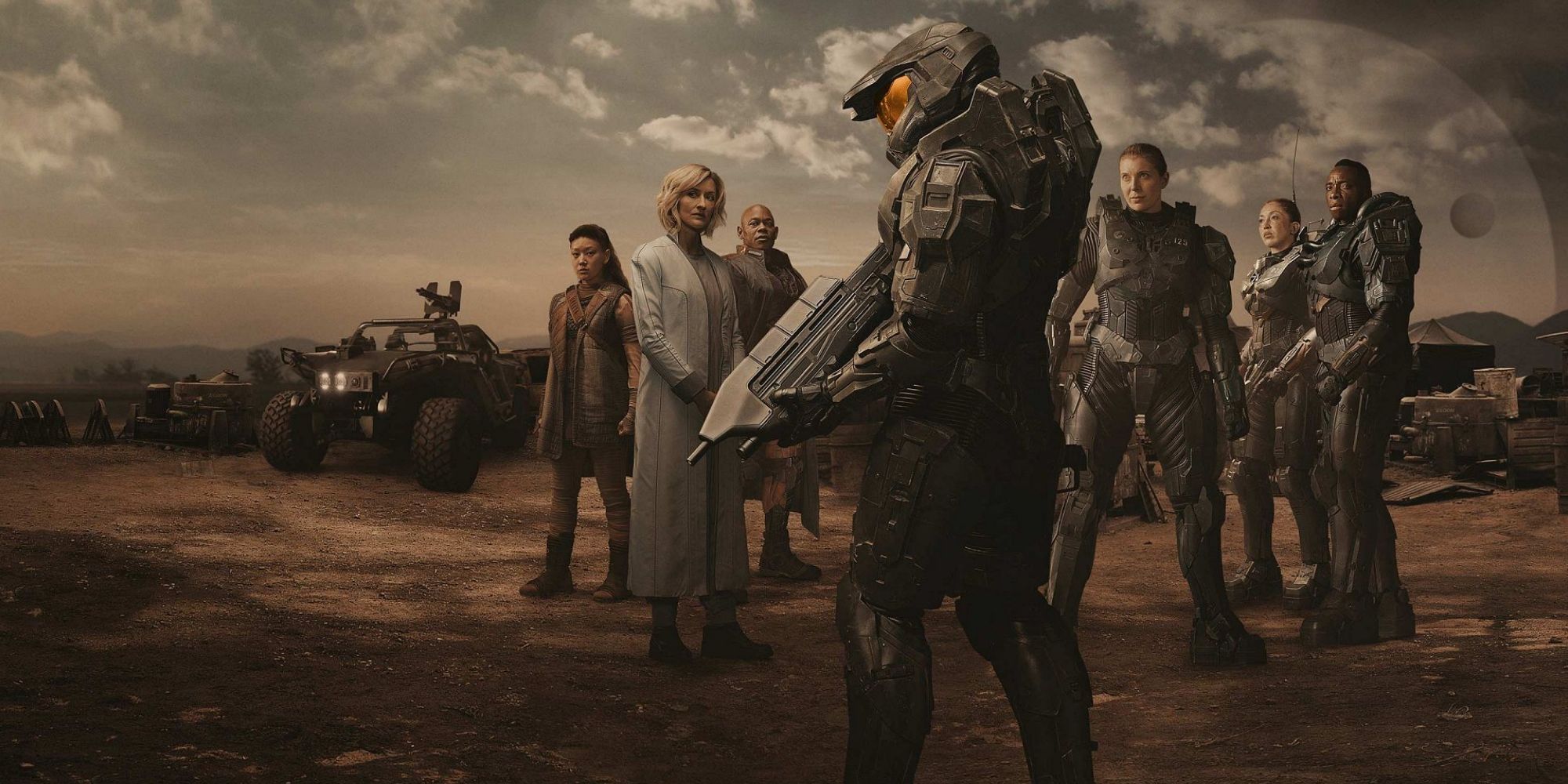 Paramount+'s Halo show came out at a weird time. The series follows the war between the United Nations Space Command and the Covenant, an alien alliance seeking to destroy humanity, centering on Master Chief Petty Officer John-117.
RELATED: The Most Expensive TV Series Ever Made
Reviews for Halo were mixed-to-positive. Being one of the most expensive shows ever, praise went to the show's action scenes and high production values. However, the many changes from the acclaimed source material received a negative reaction from critics and fans. The show is already confirmed to have a second season, so fans may become more open to accepting it as its own thing, separate from the video game lore.
8/10

'The Angry Birds Movie 2' (2019) – 73%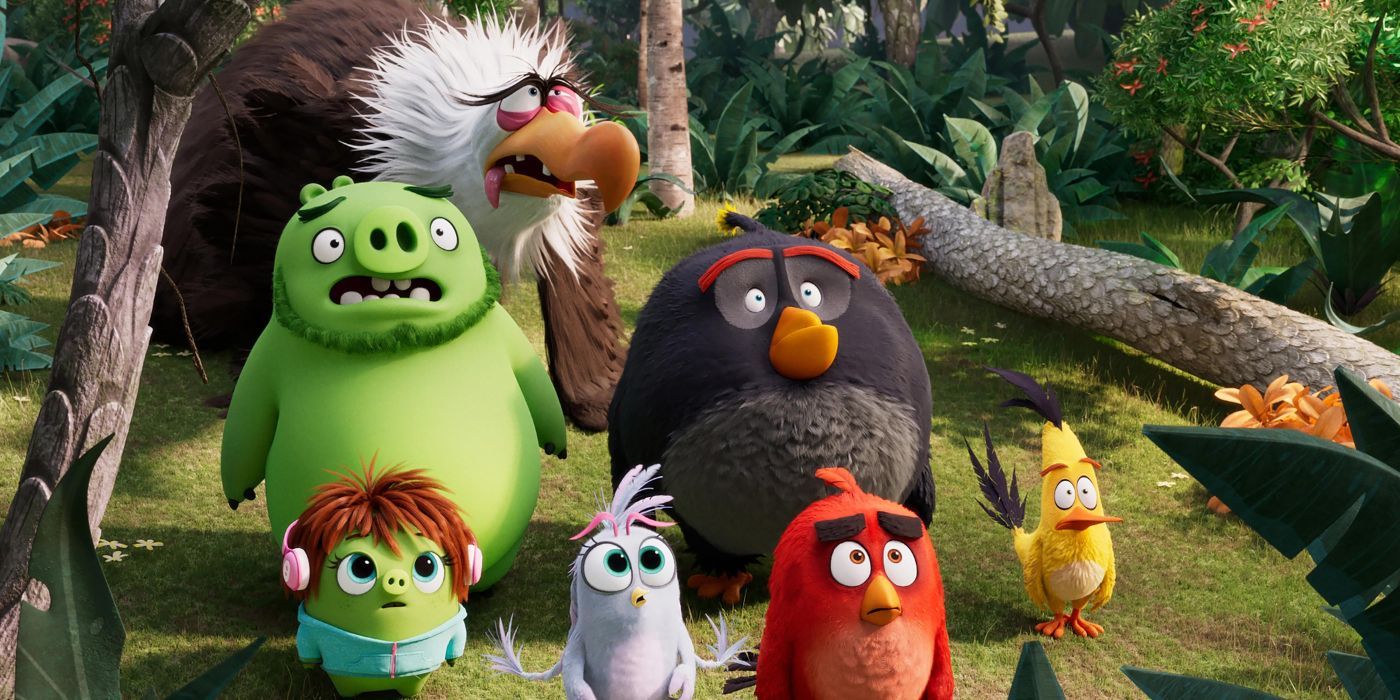 It might seem unthinkable that Hollywood squeezed not one but two movies out of a simple game like Angry Birds, but it's true. More surprising is that the films weren't total disasters, and while the first entry received mixed-to-negative reviews, the sequel attracted a positive reception.
The Angry Birds Movie 2 follows the unlikely alliance between the titular birds and their rivals, the pigs, to stop the eagles from Eagle Island from using a weapon that can destroy them. Critics praised the film's humor and voice cast, considering it a vast improvement over its predecessor. Unfortunately, it grossed half of what the first movie made.
7/10

'The Witcher' (2019 – ) – 81%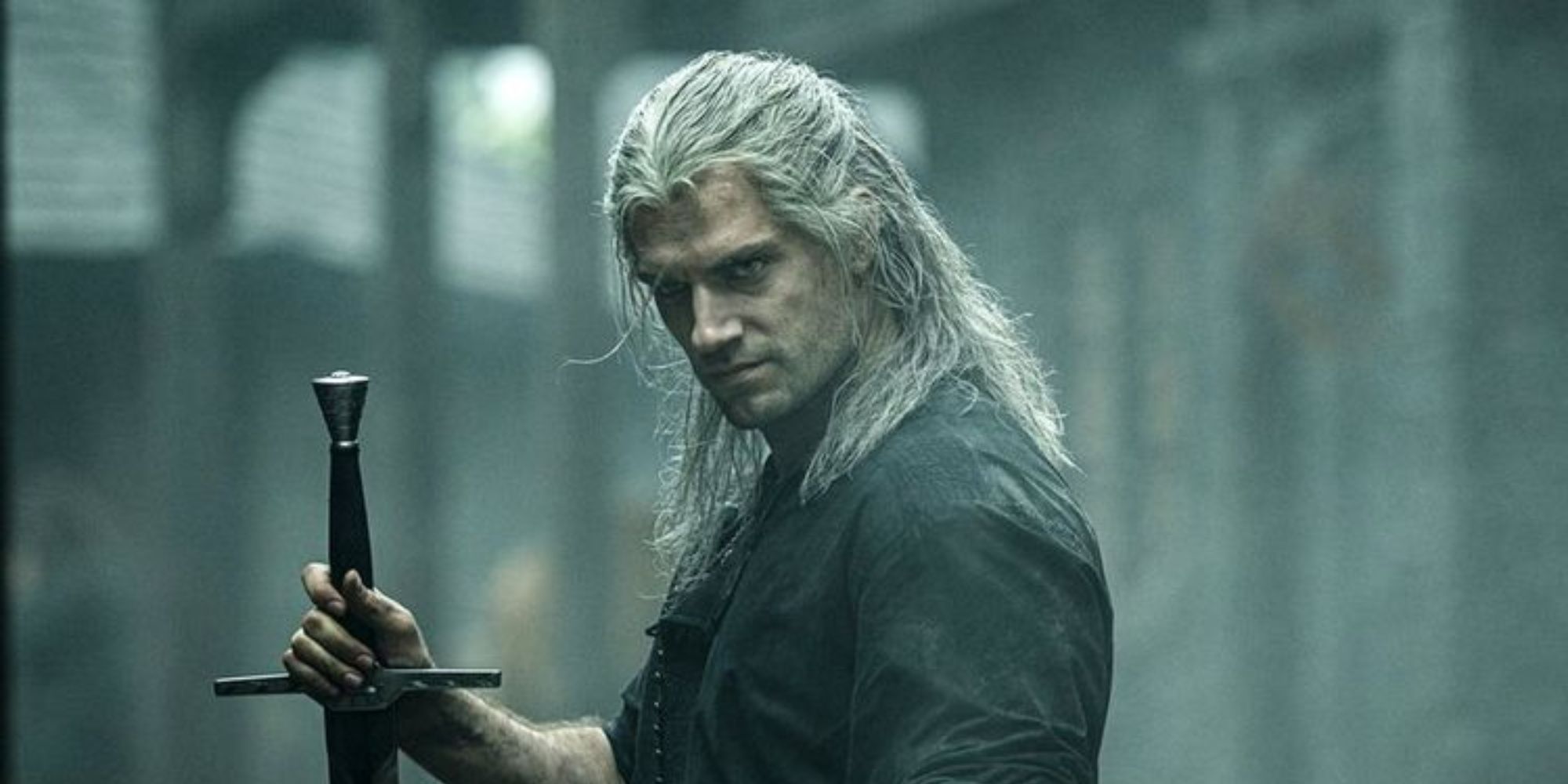 Henry Cavill stars in Netflix's The Witcher, playing Geralt of Rivia. Based on Andrzej Sapkowski's novels and CD Projekt's games series, the show follows Geralt as he forms an unlikely bond with a mysterious fugitive princess and a powerful chaos witch.
Although season 1 of The Witcher attracted considerable criticism for its perceived confusing narrative, season 2 received acclaim from critics. Praise went to the more focused story and the cast's performances. However, fans rejected the show's changes from the novels, putting The Witcher in a weird spot. Things have only worsened following Cavill's departure from the series and continuous fan criticism. Season 3 will arrive later this year, marking Cavill's last appearance as Geralt.
6/10

Dragon's Dogma (2020) – 83%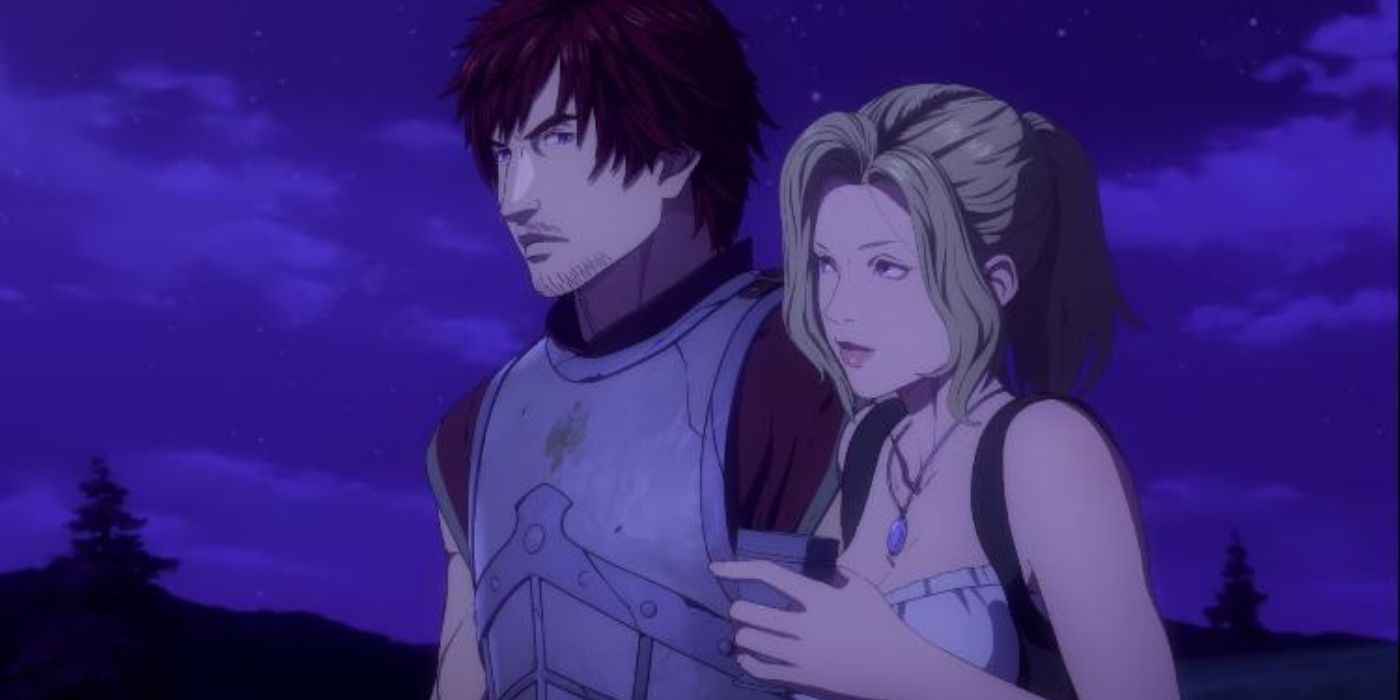 The hidden Netflix gem that is Dragon's Dogma deserves a larger audience. Based on Capcom's 2012 eponymous video game, Dragon's Dogma centers on Ethan, a warrior on a quest to kill the dragon that stole his heart while losing his humanity with every demon he kills.
RELATED: Hidden Gem TV Shows To Watch On Netflix
Critical response to Dragon's Dogma was positive. The show received praise for its animation and mature content, and while it was far from perfect, critics hoped it would improve in future seasons. However, no season 2 has been announced by Netflix, despite the show coming out in 2020.
5/10

'Werewolves Within' (2021) – 86%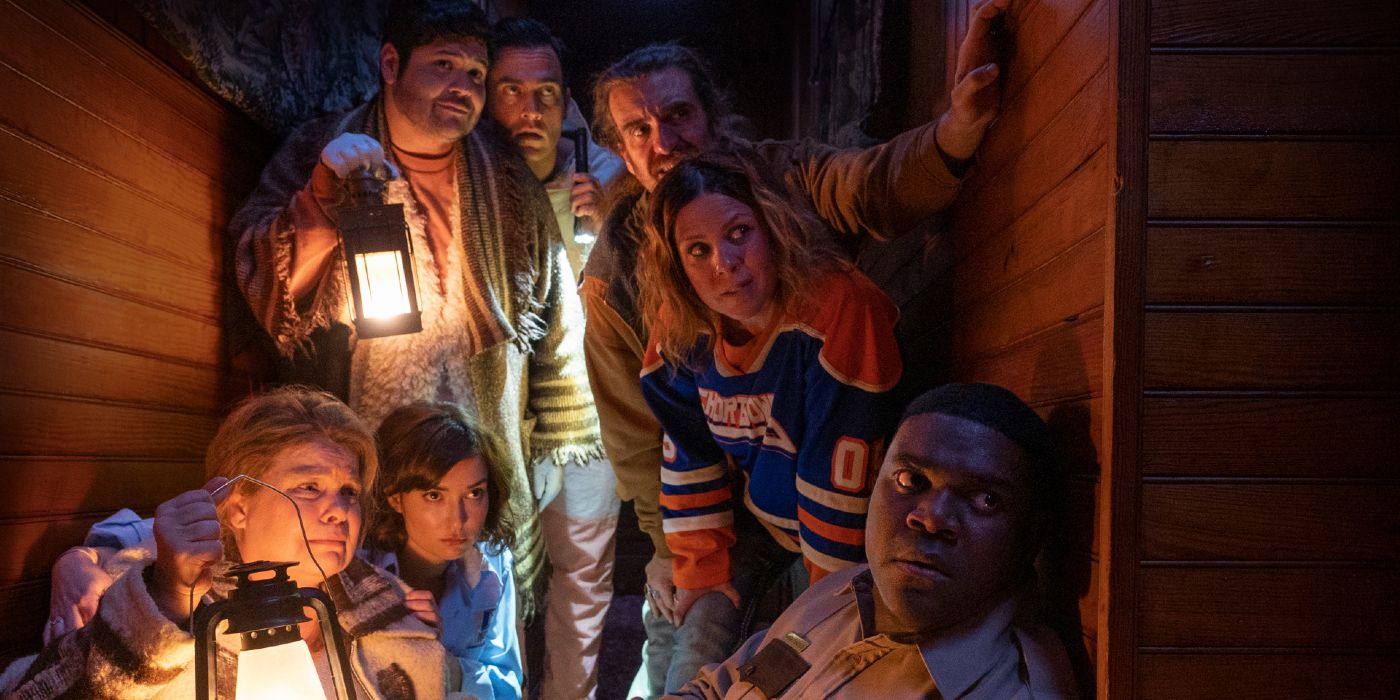 Red Storm Entertainment's Werewolves Within received a live-action adaptation in 2021. Starring a large ensemble of talented actors, the film follows a group of people who suspect one of them is a werewolf while trapped in a small Vermont town.
Werewolves Within is the highest-rated movie based on a video game on Rotten Tomatoes. Critics celebrated the film's humor, cast performances, screenplay, and successful mix of horror and comedy. Werewolves Within was not a box office success, but it came out during the early days of post-pandemic cinema-going, meaning audiences weren't eager to visit the movie theater. However, it has since found an audience on streaming.
4/10

'Castlevania' (2017 – 2021) – 94%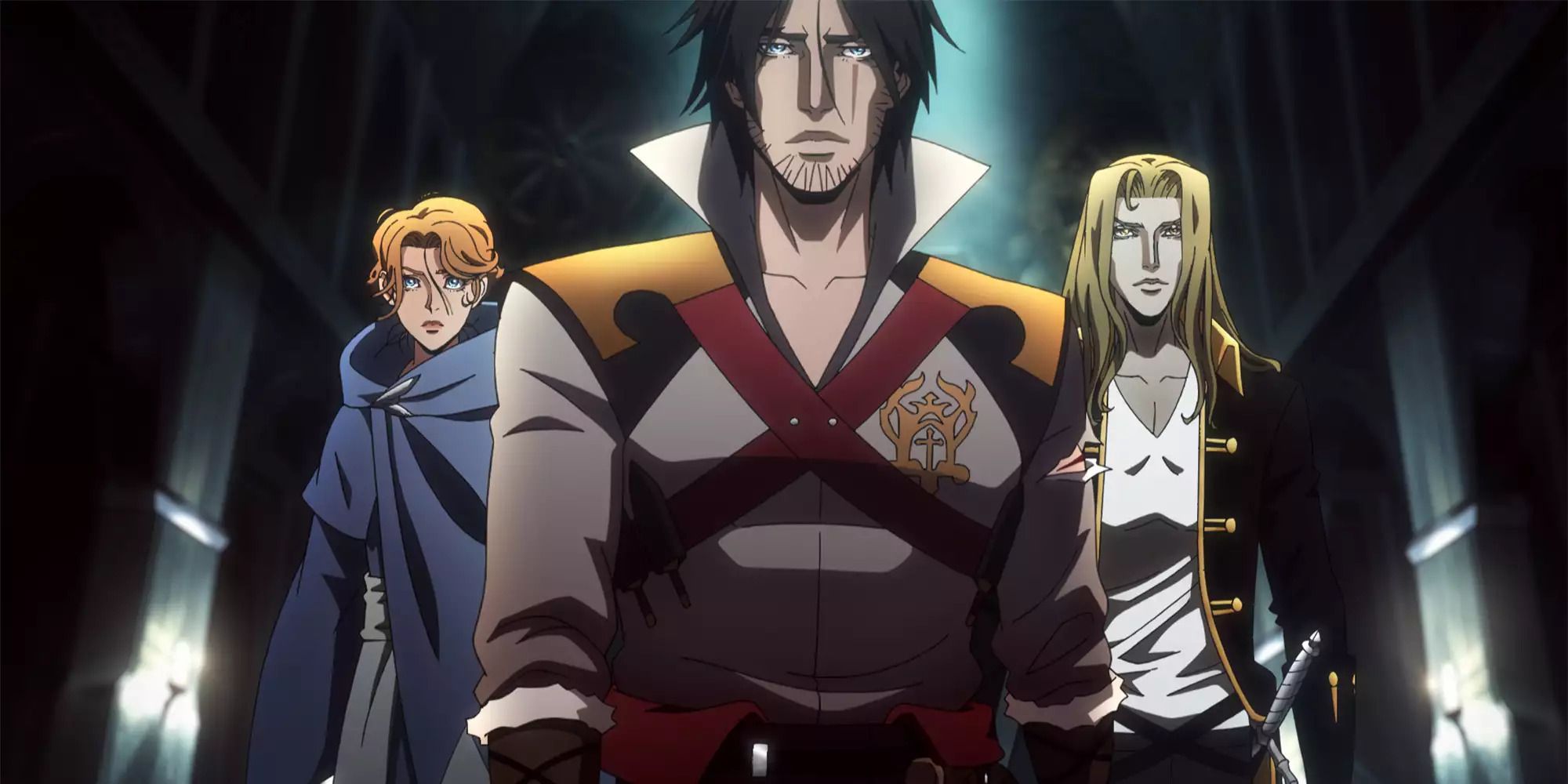 Konami's long-running and revered series Castlevania received a highly-successful animated adaptation courtesy of Netflix and Powerhouse Animation Studios. The show follows Trevor Belmont, Alucard and Sypha Belnades as they team up to defend Wallachia from Dracula's minions.
Castlevania received near-universal acclaim across its four seasons. Critics lauded the show's animation, voice cast, thematic resonance and action sequences, with many considering it among the finest pieces of animation in the new millennium. Castlevania ended with its fourth season, released in 2021, although Netflix is currently developing a spin-off centered on Richter Belmont.
3/10

'The Last Of Us' (2023) – 97%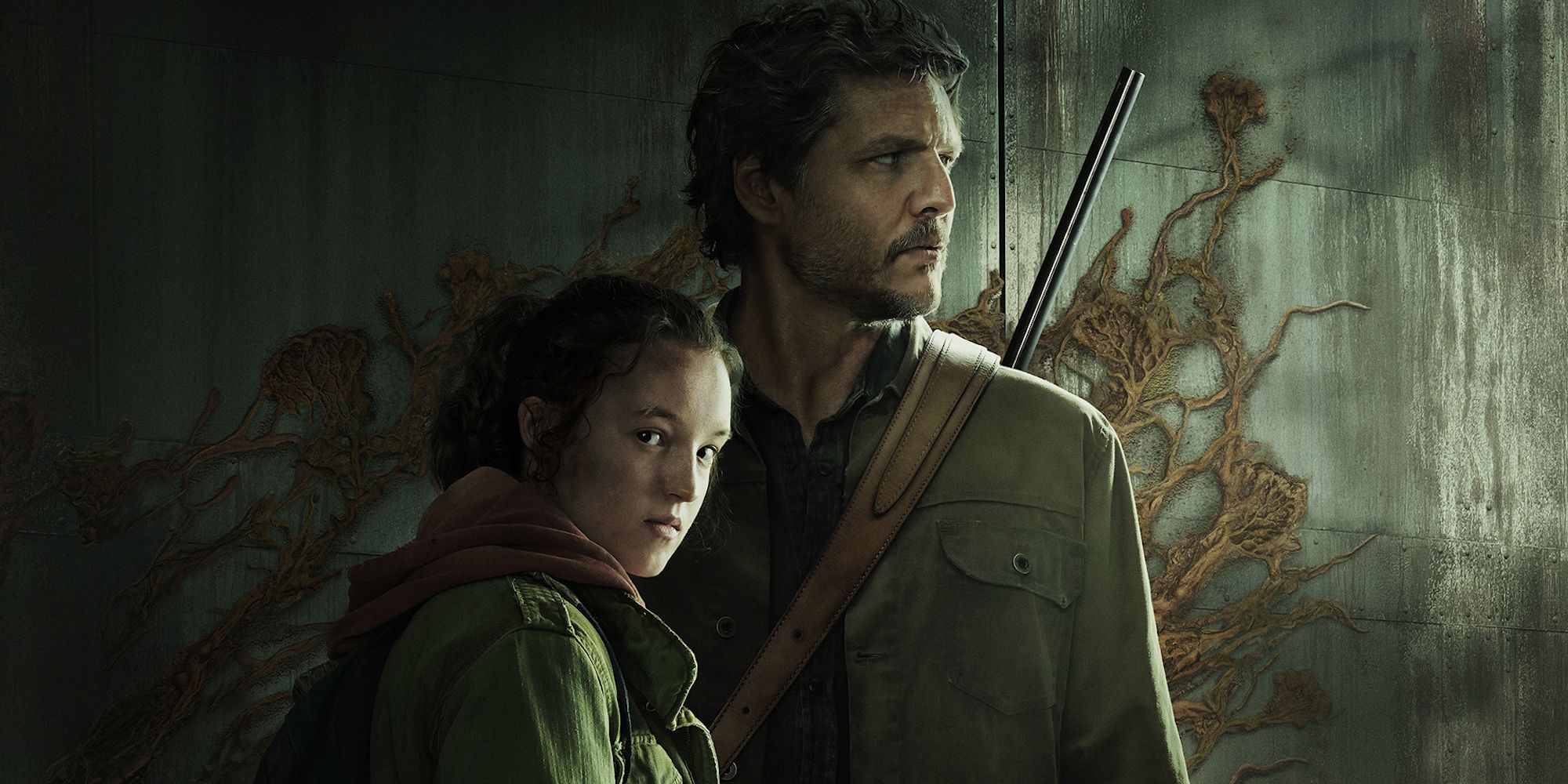 Pedro Pascal and Game of Thrones breakout Bella Ramsay play Joel and Ellie in HBO's The Last of Us. The show follows a smuggler tasked with escorting a teenage girl across a post-apocalyptic and zombie-infested United States. Melanie Lynskey, Murray Bartlett and Nick Offerman play supporting roles, as do Troy Baker and Ashley Johnson, Joel and Ellie's original voice actors.
RELATED: The Most Anticipated New Shows Coming To HBO Max In 2023, According To Reddit
True to the HBO shows that came before it, The Last of Us received near-universal acclaim. Pascal and Ramsay's performances were widely lauded, as was the show's faithfulness to the source material and willingness to tackle deeper issues benefitting from its dystopian setting.
2/10

'Cyberpunk: Edgerunners' (2022) – 100%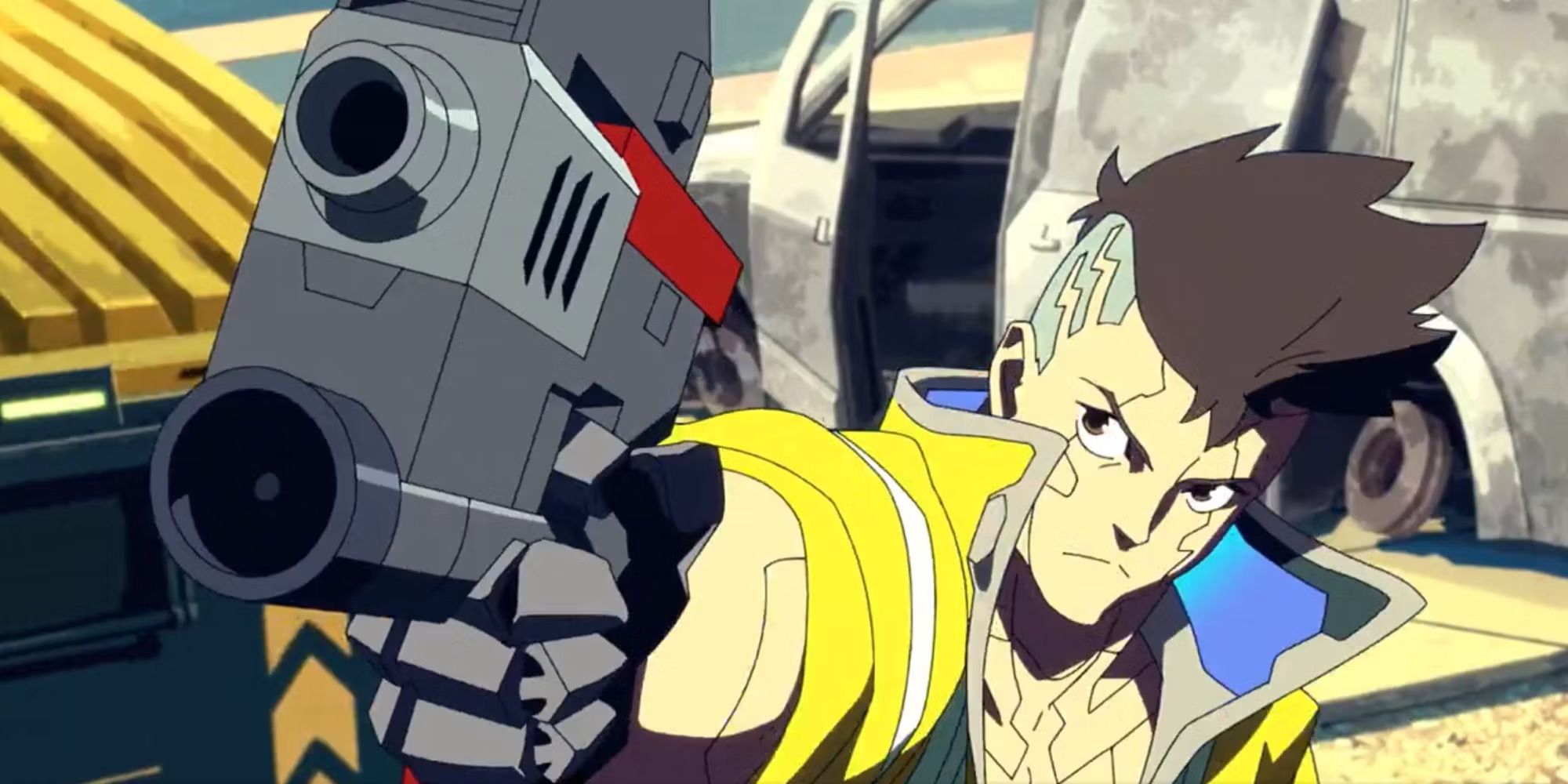 CD Projekt Red's now-infamous Cyberpunk 2077 received a near-perfect anime adaptation in 2022. Cyberpunk: Edgerunners acts as a prequel to the game set one year before the game's events and centers on David, a street kid who becomes a black-market mercenary.
Unlike its more divisive source material, Cyberpunk: Edgerunners received critical acclaim. Reviewers appreciated the series' distinctive and stylish visuals and action sequences while also praising the character development. Edgerunners is a miniseries, and there are no plans to produce a sequel.
1/10

'Arcane: League Of Legends' (2021) – 100%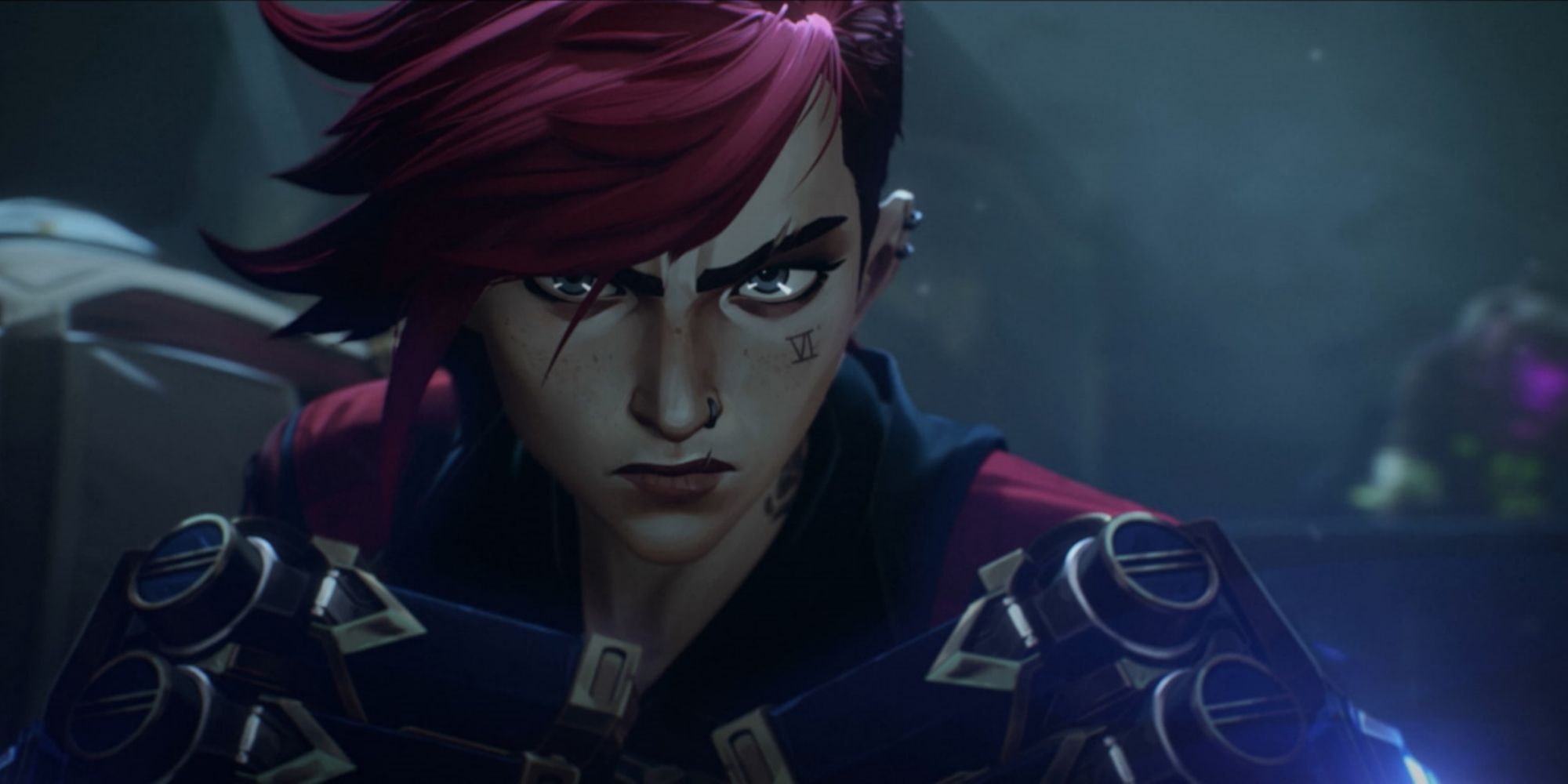 For all its flaws as a streamer, Netflix is the go-to place for quality animated content, and 2021's Arcane: League of Legends is the perfect proof. The plot follows sisters Vi and Jinx as they find themselves on opposing sides of the escalating conflict between the rich elite of Piltover and the oppressed underbelly of Zaun.
Arcane is one of the best-reviewed animated shows. Critics praised its distinctive animation style, thematic gravitas and voice cast. Arcane was also credited with successfully expanding Riot Games' already impressive League of Legends universe, introducing its lore to a new audience. A second season is already in production and might arrive as early as this year.
NEXT: Recent Movies & TV Shows That Prove Animation Has Never Been Better