Superman & Gossamer Cosplay Celebrates DC's New Power Couple
This charming and comics-accurate cosplay shows just why fans of Superman: Son of Kal-El love the historic couple of Superman and Gossamer.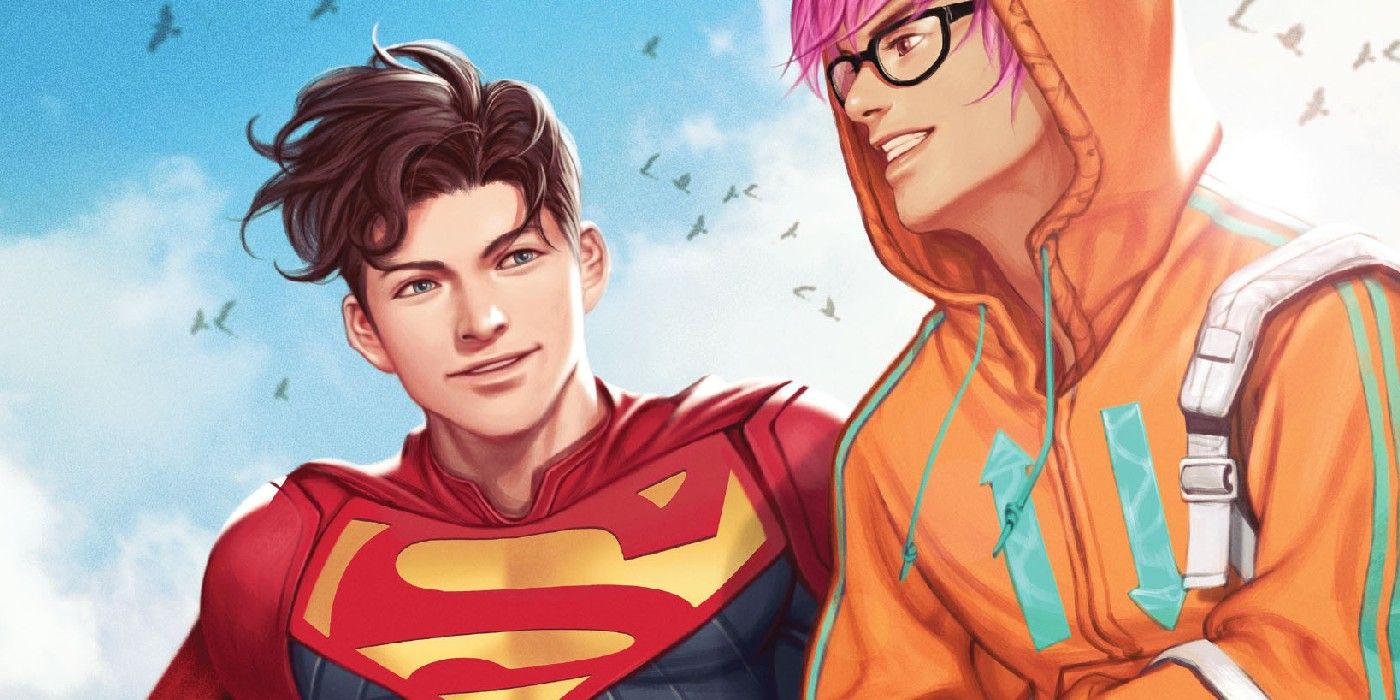 A charming cosplay celebrates DC's new power couple: Superman and Gossamer, otherwise known as Jon Kent and Jay Nakamura. This comics-accurate cosplay shows just why fans of Superman: Son of Kal-El love this historic couple.
Jon Kent, son of Clark Kent and Lois Lane, took the Superman mantle in 2021 when his father left the planet to free the enslaved peoples of Warworld. Now that Clark is back on Earth, the two Kents are sharing the name "Superman," but that doesn't make Jon's adventures as Earth's only Superman any less important. As Jon learned how to be his own kind of Superman, he met journalist Jay Nakamura and quickly developed feelings for him—leading Superman to come out as bisexual. Jay is more than a match for Superman; he also has his own set of invulnerability powers. Jay quickly took on the name "Gossamer" and a supersuit of his own as he and Superman worked to free Jay's home country, Gamorra, from the tyrant Henry Bendix.
Related: Black Adam Names the One Kryptonian He Actually Respects
Tom Taylor—Superman: Son of Kal-El writer and co-creator of Jay Nakamura—often reposts fanworks about his stories and characters, and the "JonJay" power couple is definitely a fan-favorite subject. Taylor recently retweeted a Superman and Gossamer cosplay by Michael Hamm (Superman) and Duy Truong (Gossamer). The costumes are extremely accurate to the characters' designs in Son of Kal-El: from Jon's first suit as "Superman" rather than "Superboy" to Jay's now-iconic orange hoodie and pink hair, the cosplayers look like they've leaped right out of the comic's pages.
This Superman and Gossamer Cosplay Celebrates One of DC's Strongest Couples
This cosplay is a "super" charming (pun totally intended) depiction of this new power couple, just as they are in the comics. Jon Kent and Jay Nakamura are making waves across the DC Universe, and not just because of their romance: by working together, they've already brought down an entire corrupt government. Imagine what they could do in their second year of dating and teaming up? But this cosplay just how sweet the two are together, too. They're definitely a dangerous couple, but they also take care of each other and offer companionship—both things these two otherwise-isolated often need.
So far there are no roadblocks to this relationship, especially seeing as the sweetness of this cosplay is proof positive of what draws so many readers to the couple. Superman and Gossamer will only grow stronger together—which means there will almost definitely be more cosplays as adorable as this one in the coming months and years.
Next: Nightwing and Starfire Are Together Again in Stunning DC Cosplay
Source: Tom Taylor